I hope you enjoy reading this blog post.
Would you like to get expert advice? Click Here
home / blog / All You Need To Know About A Reliable Cryptocurrency Exchange Software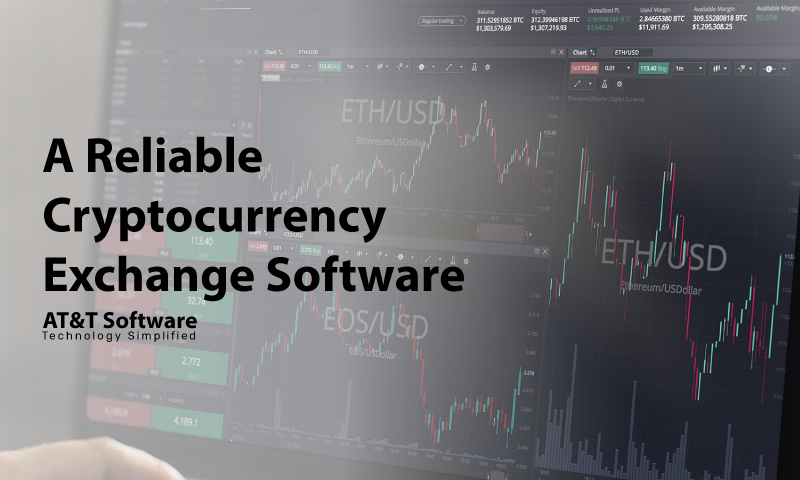 At&T Software Offers High-Quality Cryptocurrency Exchange Software Development Services At Competitive Price.
The concept of Cryptocurrency exchange software is slowly gaining popularity because people understand that Cryptocurrency is also one of the most viable forms of currency, and slowly it will gain a lot more impetus. However, the one problem that most users face daily is that there is no viable platform to help them with the easy and hassle-free cryptocurrency-based exchange.
We understand that Cryptocurrency is soon becoming the most important form of currency, and a platform that ensures the best features is very important. It would not be too much to say that the reliable Cryptocurrency exchange software that we have developed is one of a kind, and it will make sure that each of our clients has absolutely nothing to worry about.
Once you have created your account and logged into the same, the process will become very lucid, and you will be able to understand what to do so that your cryptocurrency-based exchange is completely safe and secured. We have propagated the app, keeping in mind that Cryptocurrency is often held as something which is not safe; however, this is completely a myth and has to be debunked at the earliest.
For years, AT&T Software has tried to take on the challenge and ensure that we can provide all our clients with a platform that promotes a safe crypto-based exchange and ensures that you get a safe experience. All you would require is trust in us, and we will make the best happen to you in an instant. Just trust us for the best!
What Is The Reliable Cryptocurrency Exchange Software All About?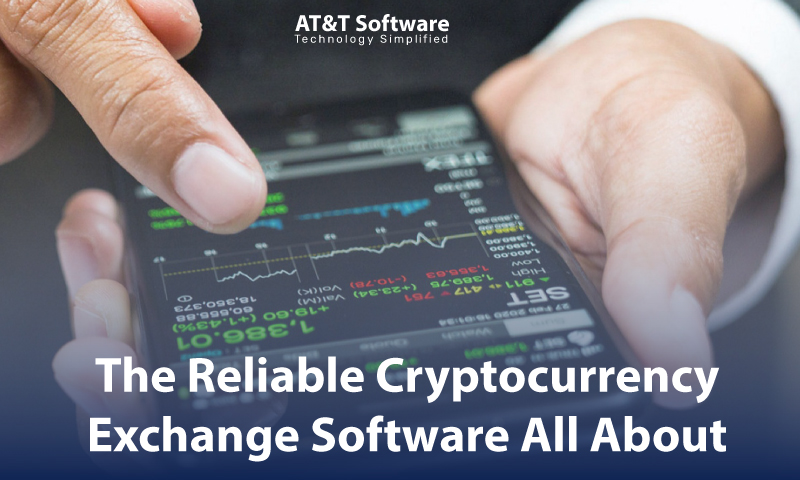 The Reliable Cryptocurrency Exchange Software is one of a kind solution for all your crypto-based transfer requirements. The best is that we have made it highly encrypted and free from any fraudulent foreign activities. The preface is built so that we can provide all of you with a robust developmental system that makes sure that your account is one of a kind and helps you with constant Cryptocurrency exchange solutions.
For those who do not know, a Cryptocurrency exchange script is a pre-made framework that helps you to launch a platform that is well equipped to handle all crypto-based exchange solutions in one go. Be it Bitcoin, Litecoin, or even Ripple, and we have tried to incorporate every factor so that clients have the most seamless and great experience while administering the application. The features have been incorporated so that there is no problem with the transparency domain.
The more you use the app, the more you will understand that this platform is one of a kind, and it has been a requirement for quite some years now. Cryptocurrency is soon going to be the next big thing, and having such a platform today is very important, specifically the need of the hour. The app that we have developed is a white label solution, and it automatically means that customizations can be done easily, depending on your branding!
Features of the Cryptocurrency Exchange Software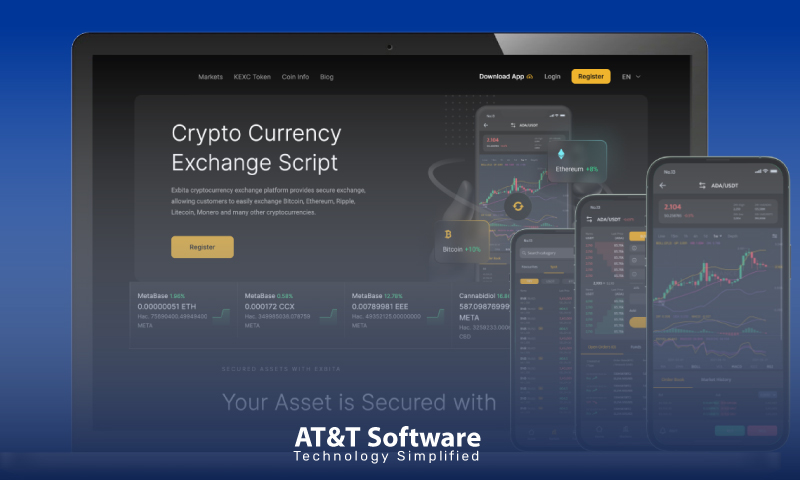 We have already discussed that the platform we have built is one of a kind, and we can add on some customized features if your branding requires the same. Hence, the idea here is to provide a clear view of some of the most coveted features we have added and something that will make your experience completely easy and hassle-free. All you need to do is use the application, and the rest will be taken care of very easily!
High Transactions on Per Second
You will often see that the most recurrent problem with other Cryptocurrency based Platforms is that they buffer, and that is because of the transaction limit that they reach. However, we have tried to solve this problem completely and ensure that a high transaction per the second scheme is incorporated, which gives you a lightning-fast speed. The trading speed has been kept very high, and it will automatically ensure that nothing can stop you from becoming the next best crypto exchanger.
Highly Coveted Security
The next thing that we have focussed on is the most important one, which has to be taken care of, is the security domain. There is a common noun among people that Cryptocurrency is not safe, and hence that is exactly the mentality that we want to target. We have a multi-layer of security which will ensure that not only one but you have to go to multiple layers of security so that you can log in to your account and make the transaction. It guarantees safety to the platform and is very important for the users as well.
Fiat Support
We have developed the system to easily support any Crypto that you are looking to transfer in this particular domain. You can choose to use various cryptocurrencies, and you can also very well integrate any currency and use it for the future. It is one of the most futuristic goals that we have picked on and want to provide in the future.
KYC And AML
Most of you would know that when it comes to security, there is currently nothing that will be more viable than KYC and all. Hence for the users to validate their accounts and ensure that the best security measures are provided, we bring forth the most security, and you have to get your account KYC or AML verified at the earliest. After all, the platform has to be safe and secured for each user.
Extra Power Trade Engine
The trading system that we have adopted is one of a kind, and it is very powerful so that our users do not have to worry about anything. Because of this, we have incorporated the extra power trade engine scheme, which makes the best possible outcome for you. The extra power trade engine is certainly very important and must be incorporated under all circumstances.
Option for Liquidity
Yes, you have read it right! We have incorporated options for Liquidity as well so that the system can become much more active and convenient. The system has an API connection which ensures that the buyer gets connected to the right seller. Building on this feature is very important as it makes the experience streamlined and ensures that you can automatically get the best for yourself.
What Does Our Cryptocurrency Exchange Software Offer To The Clients?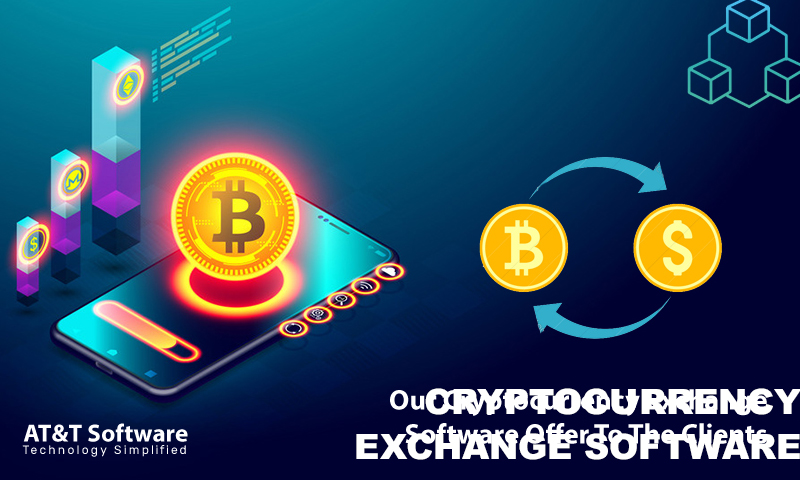 We have already explained in detail that when it comes to the domain of Cryptocurrency exchange software, it is completely a white label solution and hands it in to choose to add on your customization as well as your brand logo. The idea here is to ensure that clients have the best possible framework and they do not have to do much so that they can launch an App in this domain. However, keeping this thing in mind, we have tried to incorporate numerous potent options to make the usage much easier.
Client App Dashboard
As the name would suggest, this particular application will be used by the client, and hence it has several features which make it much easier when it comes to the domain of Cryptocurrency exchange. You get to not only witness the crypto-based values but can also find sellers or even buyers who are there to bid with you.
As a client, you also get your very own Crypto Wallet which is one of a kind option. High levels of security are maintained to protect the security of the system.
Admin Panel
Along with the client dashboard, we have also tried to provide the admin panel, which is very efficient and helps you properly monitor the entire app. The admin panel is one of the most important requirements because the functioning needs to be under surveillance.
It incorporates tons of features like a real-time view of the exchange, details of every transaction, details of each user like the email id, phone number, and much more. The panoramic view is very important, and it has to be incorporated so that the admin can have a better understanding of the workings of the app.
Order Book
Lastly, it is also very important that we talk about the order book, which is a very important feature that we have incorporated into the app currently. Most of the intricate details are shown here so that both the client and the admin can look at the same to understand the situation better. We have tried to make this order book as exquisite as possible so that you do not have to go through any hassles to understand the details.
This particular order book exhibits most of the intricate details like the transactions pending for Authorization, the real-time balance of the cryptocurrencies, and personal details of the user like the name, email id, and other account details. It has been made comprehensive, but at the same time, all the important prerequisites have been added so that one can access them very easily.
The Bottom Line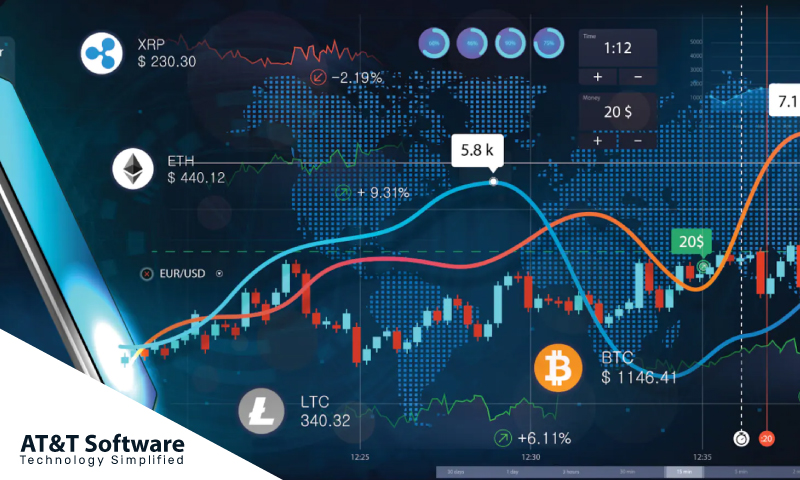 AT&T Software is one company that has always been under the notion of making client experience better, and that is what we have focused on this time as well. We have tried to build the app so that if you have any requirements in the domain of Cryptocurrency exchange software, you do not have to go anywhere else. The idea is to make the best available for our users, but that too at the best price range!