I hope you enjoy reading this blog post.
Would you like to get expert advice? Click Here
home / blog / All You Need To Know About P2P Payment App Development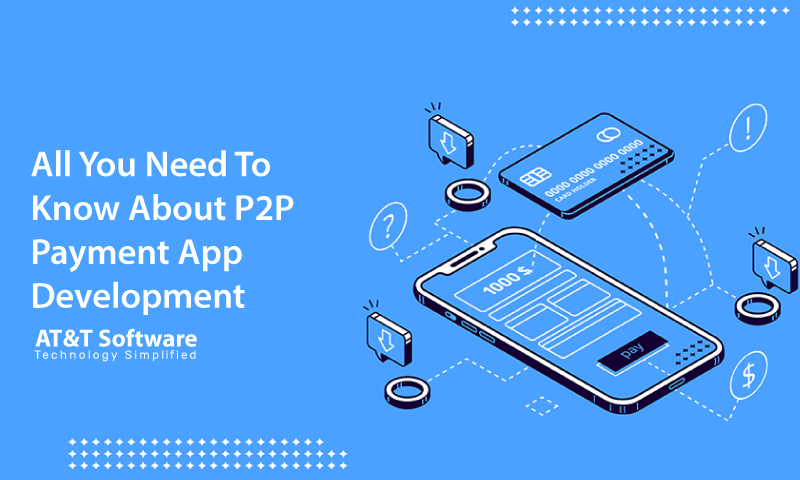 Do you know what the P2P payment app is all about? For those who do not know, the term refers to a Peer to Peer payment app, and it can be used for your easy transactions as well. The application is so easy to use that all you need to do is get involved in a simple process, and you can instantly transfer funds. There is no need to go out in the sun and wait in bank queues when you have the most functional bank on your phones!
Digital advancements have certainly made life easier for all of us, and this encompasses the financial technology sector as well. For example, there was a time when you needed to visit the banks and even stand in long queues for a long time to make a simple fund transfer. However, today the need is no longer so persistent because most of us use smartphones and can hence take the same help.
At AT&T Software, our primary aim is to ensure that we can get focussed on the P2P payment app development so that all of our clients have a gala time and the most hassle-free experience. As a Peer to Peer payment app developer, it is our essential prerogative to ensure that you get it all covered at really affordable prices. All you need to do is get in touch with us, and we can even add your required customizations as well.
What Is A P2P Payment Application?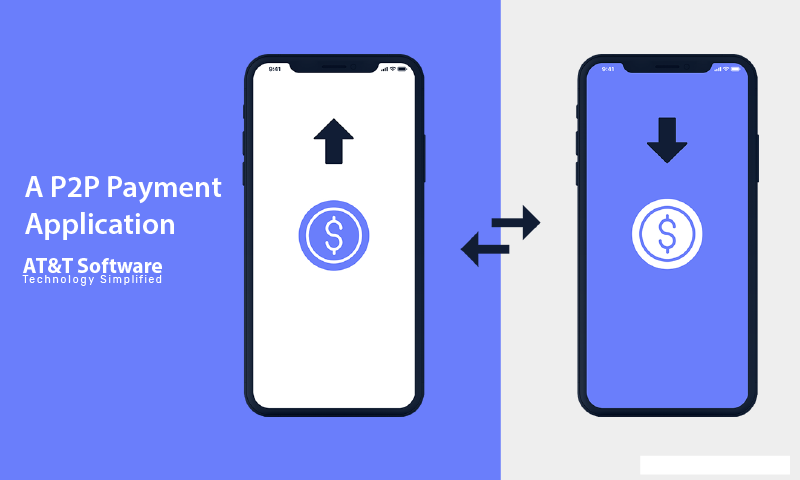 The P2P payment app is one of the most amazing apps for making payments and the complete form Peer to Peer payment app. You can just set up your account and use the same so that you can make payments and receive funds very quickly. Not only can you transfer money, but there are tons of other options as well, which can be done very quickly and all you need to do is select the specific option that you think is most appropriate for you.
The P2P payment app is so well built that it enables you with an e-wallet. However, it would help if you kept in mind that you and even the receiver have got a valid account under the same application. The P2P clone app is your one-stop destination, and all you need to do is create your account. There are good options available, and you need to click on your choice.
Which Are The Domains of The Payment Application That Can be Developed Concerning the P2P Payment Application?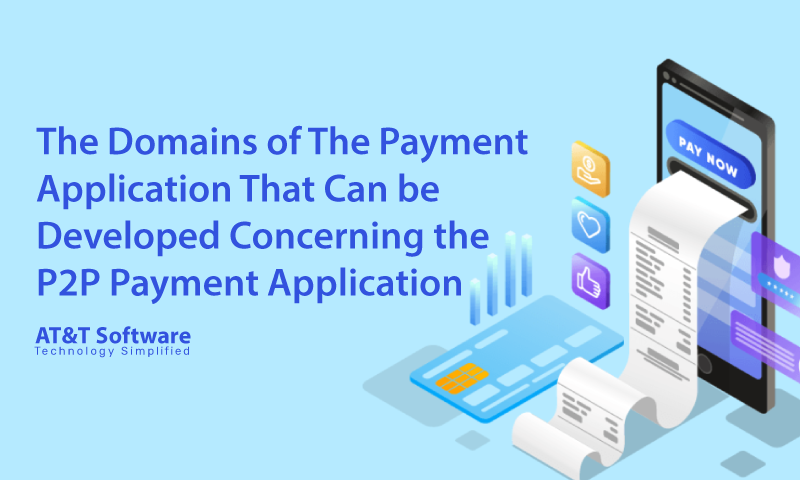 As a software development company, it has always been our prerogative to ensure that we can create the most fantastic experience for you. Hence, we have incorporated tons of models with different kinds of specifications, which will consequently help you. The models are a bit different, and depending on what you want, you can choose your best fit very easily!
Standalone Payment:
It is often impossible to link your bank account, yet you need to use the online digital platform to make payments. In that case, the standalone payment option comes in handy because you create an evolution independent of your bank account link. You can choose to make payments to other fellow customers and even to businesses that were signed up with the P2P payment app. The best thing about this kind of payment option is that it is pretty famous in most top countries, and you can even incorporate it very quickly because the hassles are not that much.
Bank Centric Payment:
As the name would suggest, the banks and trick payment system ensures that you have to link your bank account with the application so that every fund transfer or receipt is reflected in your bank account. One has to remember that the bank account is involved directly, and hence you will be able to monitor the entire transaction without any added problem. The bank-centric payment domain is always more accessible for those who want to get hold of secured domains for payment.
Social Media Payment:
Wondering whether what you read was right or wrong? It is an offense to see that even social media applications require you to make certain payments, and in that case, this application can be used in the best possible manner. We have also developed a highly secured system, so you do not need to worry about any pertinent fraudulent activities. It is also essential to mention that the payment option is very well structured, and usually, it does not take much time.
Foreign Exchange:
The one problem that we have seen most digital-based payment solutions do not tend to cover is the problem of foreign exchange. Numerous individuals want this service, but there are no potent options in the market that can help them with this problem, specifically in the e-finance sector. However, we have tried to ensure that the P2P payment app is built so that it can become compatible with foreign exchange, and you can make payments easily just the way you do it with any indigenous amount. The primary prerogative has been to make the process simple and completely secure.
Top Features of the P2P Payment Application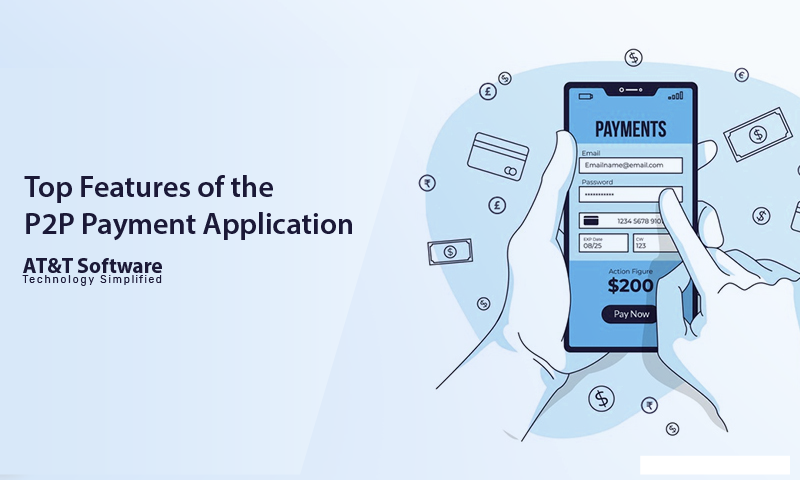 One of the primary reasons we have focused on building the features of the P2P payment app is because we think that it has to cater to a white range of audiences, and hence none of them must be disappointed. There are turns of features that have been incorporated now, and because the P2P payment app is customizable, you can even add your unique take to the same.
Simple Registration and Verification:
It is often seen that if the registration and verification process is too complex, then most of the clients tend to lose that interest, which creates a problem when it comes to the registration and verification. However, we have tried to build on this point and ensure that you need to enter very few basic details, which will help us to create your account.
You also need to upload a few documents; however, remember that this is done for your safety so that there are no problems when you choose to Link your bank account or make payments.
Link Your Account and Payment:
As one of the best online financial apps, we have tried to ensure that linking your bank account and making the payment does not become too taxing. Hence, you can connect your bank account very quickly, and it will be done in a few simple steps. Once you're done linking your budget, choose to make the payment, and that can be done depending on your specification.
Not only can you choose to recharge your mobile phone, but you can even choose to pay bills and send money to anyone who is using the P2P payment app. Remember that the service is entirely safe, and you do not need to worry much.
Unique ID:
We have already mentioned that one of our most important focus areas is to ensure that every client gets a safe and secure atmosphere when it comes to finance-related requirements. Hence each of the clients is provided with a unique ID that can be used to make the payment very quickly. However, remember that to increase the security of the P2P payment app and the prices, we have tried to authenticate every payment with an OTP. Therefore, establishing the payment with a unique ID or OTP will automatically enhance the safety measures.
Generate Invoice and Share Bills:
When it comes to finance-related applications, you often need to share the receipt of the payments that you have made or received. However, because the transaction is not made physically, it becomes a problem to generate such bills and share them as well. However, we have tried to work on this problem and ensure that not only can you share accounts with the recipient, but you can also generate an invoice that is much more professional.
Fingerprint Lock:
We believe that even the most intricate form of security measures can fail; however, it is the biometric system that is always more accurate than any other medium. Hence we have incorporated the fingerprint lock system, ensuring that you can completely authenticate the system. The P2P payment app will open only when you put in your biometrics, and it is also wholly monitored.
Details Of Transaction:
It often happens that you need to have a good knowledge of the transaction details; however, because it is online, you feel you can generate any such kind of transaction history. With this P2P payment app, you will now be able to get hold of the history very easily and that to a completely authentic one without any problems.
How Can The Application Be Used?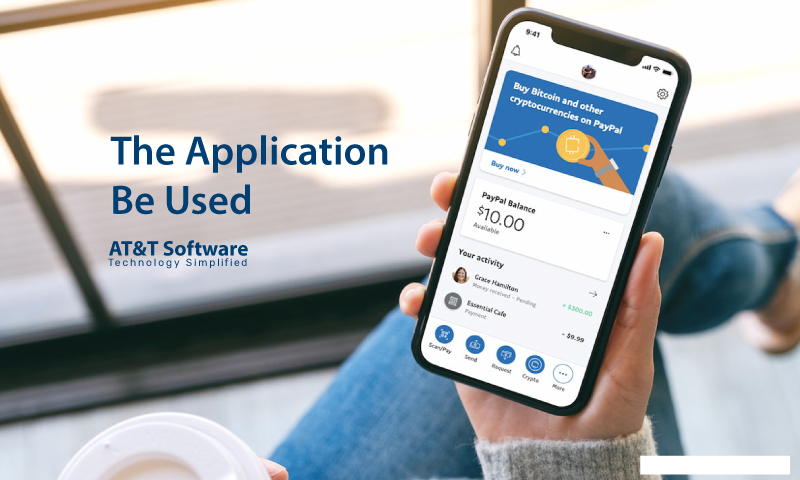 The use of the P2P payment app is very easy and straight to the point. All you need to do is keep the following steps in mind and consequently follow these so that there are no problems.
Step 1: The first thing that you need to do is register with the P2P payment app, and this will require very basic details like your name, phone number, address, etc. You will also be required to verify the account to ensure that it is indeed you and not someone else who is fabricating your data to make a false account.
Step 2: The next step that you will need to do is link or bank account, and this will happen with the help of an OTP verification system. Once you are done linking your bank account, you can choose to receive as well as send payments and also pay for bills or even recharge.
At AT&T Software, it has been our prerogative to ensure that you can get the most amazing services and that, too, the best when it comes to P2P payment apps.
Why Hire AT&T Software for P2P Payment App Development
AT&T Software is one of the top mobile app development agencies proudly catering to global clients. Our expert team of app designers and developers works dedicatedly to develop a feature-rich P2P payment app so that your app users can enjoy a great UI/UX.
Partnering with AT&T Software for your P2P payment app development will benefit you in many ways. Here is what you will get by hiring P2P payment app developers from AT&T Software.
Budget-Friendly Services
We at AT&T Software offer you budget-friendly P2P payment app development solutions. We offer you the best app features so that your app users can enjoy making peer-to-peer payments without hassle. We always ensure to integrate rich app features so that you can attract a large user base and monetize the platform in the desired way.
Transparent Policy
We follow a transparent policy with all our clients. From the moment you come to us with your P2P payment app project idea until we launch your app for customer downloads, we maintain a clear and transparent policy with all our app development projects. We give you an app walk-through so that you understand what you are going to get at the time of project delivery. Also, we give you a rate quote of the same so that you do not have to incur any hidden charges while making the final payment.
Wide Portfolio
We at AT&T Software have worked on multiple projects that involve P2P payment apps, and each time, we have ensured to offer the best app solutions to our clients. You can check through our rich app portfolio to understand our quality of work and accordingly discuss your P2P payment app idea with our highly experienced app developers.
Support and Maintenance
The best part about associating with AT&T Software is that you will get app support to ensure high app functionality. We aim to offer your app users an uninterrupted app service so that you can successfully cater to your clients and make the most of its monetization model.
Connect with the representatives of AT&T Software today, and let us take your P2P payment app idea to the next level and allow you to have a wide opportunity of making profits.