I hope you enjoy reading this blog post.
Would you like to get expert advice? Click Here
home / blog / Binance Clone Development: All You Need To Know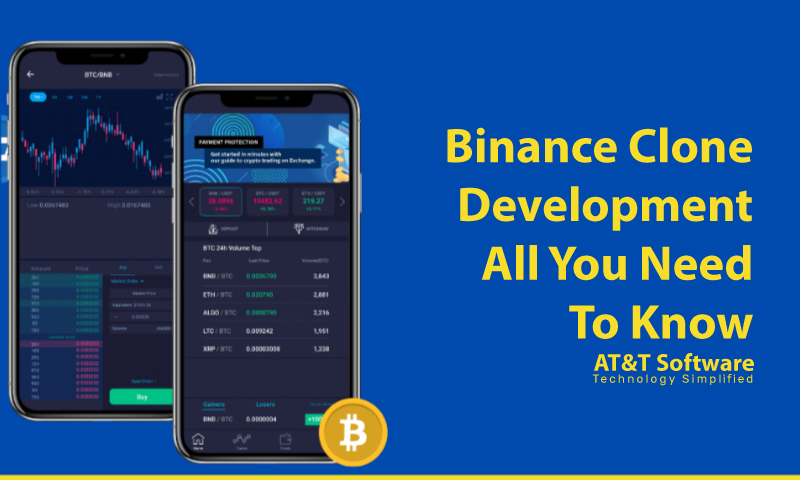 AT&T Software offers high-grade Binance clone development services at competitive pricing.
Do you know what cryptocurrency is? It is one of the most robust forms of digital currency, and with time, it is becoming more popular than it already is. However, you have to keep in mind that cryptocurrency is still not well accepted, and there are not many platforms that can help you have a better experience when it comes to crypto-based trading.
It would not be wrong to say that the finance sector is slowly accepting digital advancements, and today, numerous platforms can help you have the upper hand when accepting crypto-based trading options. But, of course, the platform we are talking about is binance Clone which is currently one of the most popular domains.
It is a Whitelabel solution from the house of AT&T Software, and we have tried to add as many customizations as possible for your benefit only. The platform that we have developed is one of a kind, and what you need to do in this is sign up with the application and start using the same. Even if you are an amateur, it would not be much of a task to get started with the application and use it to start trading today!
The Binance clone development that we have focussed on ensures that you get the best options and crypto-based trading does not become a problem for anyone. So trust in us and leave the onus to ensure that you are guaranteed the most promising platform for crypto-based trading. There is no doubt that digital currency will be a very viable form of currency in the upcoming few years, and it will be able to generate great options for the future.
Get in touch with us today to discuss your requirements for a Binance clone development.
What Is The Binance Clone Application All About?
Before we talk about the amazing features, it is important first to understand what the application is all about and why you should try it, invest in it, and use the same. For those who do not know, the Binance platform is great for those individuals who want to search for an application that they can invest in, but with the help of cryptocurrency. Cryptocurrency is a form of digital currency, and to trade with the same, and you need to have the upper hand and get hold of a platform.
The best thing is that we have chosen to build a white label solution which means that you can easily add your customizations to it. Therefore, it is a reliable option if you want to buy stocks and if you are looking forward to selling a few stocks.
This sector must be developed very soon because the demand is growing daily without any potent option which can help in the longer run. Hence, it is very important to rely on an option that can be sustainable and provide you with the best option for a sector like a cryptocurrency-based exchange!
We offer superior quality Binance clone development services. Contact us today and let us know your requirements, and we will offer you the best solutions.
How Does Binance Work As An App?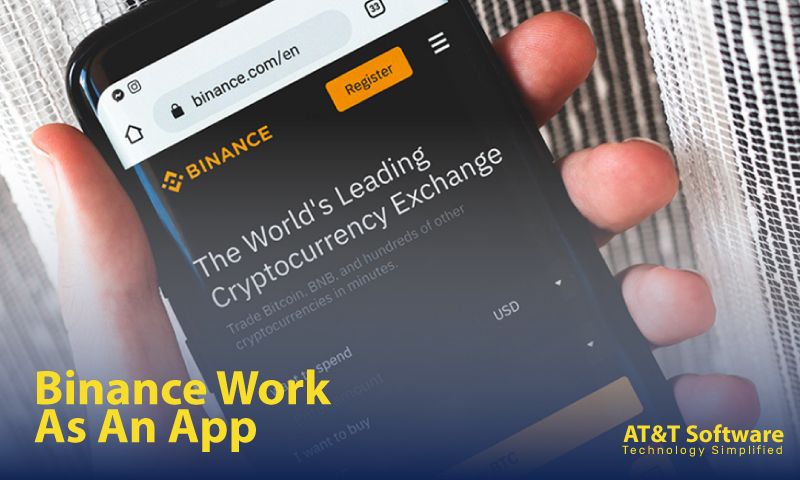 Binance clone is one app that is very easy to use, and all you need to do is keep the basics in mind, which are very simple. Even someone who is not tech-savvy in the domain can choose to use the app without any problems and render the best usage from the same. Binance is your one-stop solution for every cryptocurrency-based requirement, and the steps to use the same are:
Step 1:
Once you have opened the Binance clone app, you will be able to sign up, and there is an option that says the same. Click on the same, and you will be required to create an account of yours. It will require some of the most basic information and helps you in creating the most customized profile, best for your usage. You will also have to create a user name and a password that is customized, and all you need to do is use the two later on whenever you sign up to use the Binance clone app.
Step 2:
On setting up your account, you will need to complete another basic process that is important only for the first login. All you would need to do is go through a two-factor verification system which is a security measure so that the Binance clone app is not prone to any fraudulent activities. You can choose to add this extra layer of security and at the same time skip it as well, depending upon your preference and in case you want a more easy login option.
Step 3:
Now that we are through with the login process, the next thing that we need to focus on is how to withdraw the BTC. You can either choose to submit your required documents for identification to ensure that you can easily withdraw as many BTC as you want to. You can also choose not to submit any BTC at all, and in turn, you will be allowed to withdraw only 2 BTC every 24 hours. Again, it is best to get it done with the BTC to avoid hassles.
Step 4:
Next, the most important thing, which is trading with the help of cryptocurrency, pops up. To start with cryptocurrency-based trading and the Binance clone app's help, the process is quite straightforward. To start with trading, you first have to deposit a few cryptocurrencies into your account, which will help you to deposit very easily. In case you do not have any of these preexisting digital coins, you can choose to buy these, which are very easily available on the platform itself.
Step 5:
And lastly, it is also very important that we talk about the options available for you to choose from. There are usually two Interfaces that you can choose to rely on, which usually depends on the expertise level you choose. If you are still a beginner and do not know much, then the beginner interface is perfect for you. However, if you have a certain bit of expertise and know-how to use the Binance clone app, the best thing to do is to rely upon an expert interface which is best for those who are advanced and know about cryptocurrency-based trading.
Premium Features Of the Binance Clone App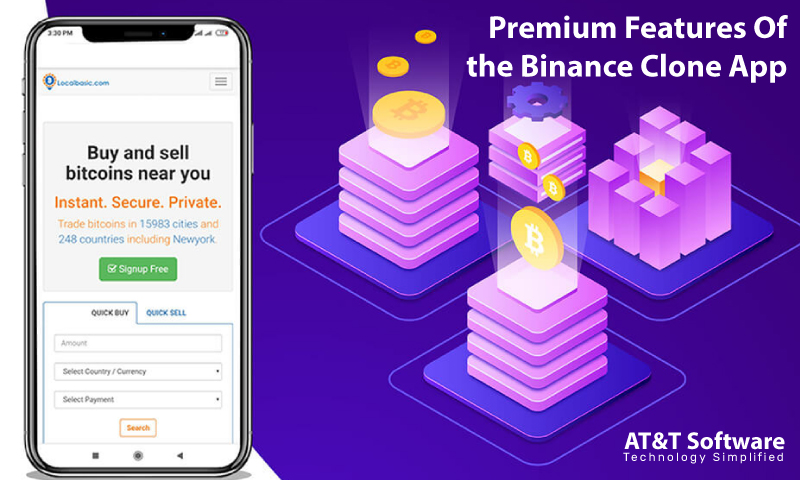 One of the major reasons our Binance clone app is one of a kind and ensures the best solutions to the clients is the wide spectrum of features that we offer. We want to make sure that when it comes to this domain of cryptocurrency exchange, there is nothing that our clients cannot access. After years of research, we have tried to make the Binance clone app as comprehensive as possible and incorporate tons of great features. Some of the most amazing inclusions under this domain are:
Integrated initial coin offering
Integrated initial exchange offer
Faster Trading
Multilingual Support
Integration of cryptocurrency wallets in smartphones
Regular updates
Trade charts of the market
Bonuses for referring the app
Easy to administer and hassle-free user experience
Manage more than one altcoin
Instant purchase as well as the sale of cryptocurrency
Verification of emails
Two-factor security authentication
Verification with the help of SMS
Management of Withdrawal
Some of the Major ports of having so many features is that it makes the user experience great for the clients, and this, in turn, is a bonus for the Binance clone app administrators. The more your app gets popular among individuals automatically, the better it will be for your image.
What Makes People Rely On Binance Clones?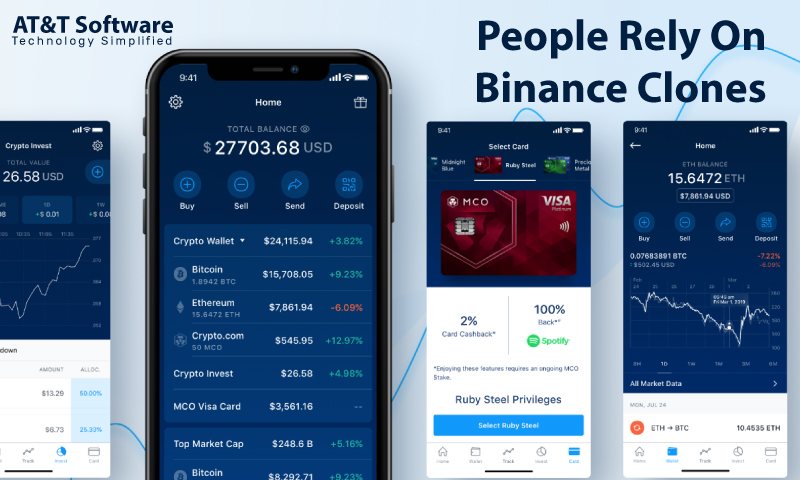 You might be wondering that when there are so many options in the market currently, why is it so that we tend to rely upon Binance clone development and not any other sector. Of course, there are usually tons of reasons for the same, but you have to understand that as a platform, Binance is one of the best, and it offers clients numerous great advantages. Some of the most promising perks that you can always get from using Binance are:
Less Fee:
One of the Binance clone app's most common and promising features is that it offers a very low fee, which is often a big problem for other platforms. Because cryptocurrency is a very new domain, the maintenance fee charged by most platforms is quite high.
Better Trade Volume:
When it comes to a domain like a crypto-based exchange, it is very important to focus on the trade volume. This is why Binance is one of the best-known platforms that can automatically offer you better trade volumes, which is a prerequisite for this particular platform.
New Cryptocurrencies:
Numerous platforms will assist you in the already established cryptocurrency denominations. But Binance clone is the only platform among many options, which ensures that you can accept even the new formats of cryptocurrencies.
Numerous Altcoins:
One of the other major perks of using the Binance platform is that they offer numerous Altcoins. It is one of the major features of this platform and is also very important at the same time.
Rewards:
Who doesn't like to get offers and rewards, right? Hence, this particular Binance clone app also ensures that you will automatically get guaranteed a lot of great offers and rewards in return if you can refer the usage to someone else.
Conclusion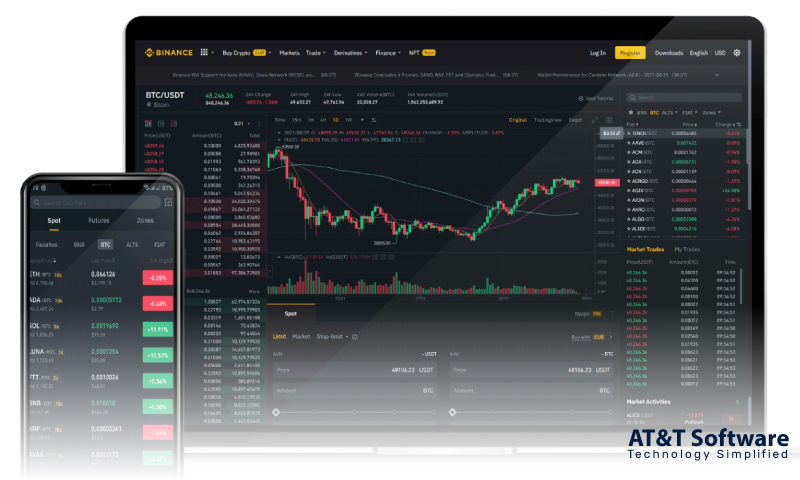 AT&T Software is one platform that ensures that you can get the best of Binance clone app development solutions, and it does not require you to spend a lot of money unnecessarily. We have also got a team of professionals, so we will ensure that any requirements increase. They are the first point of contact and can help you elevate from the problem at the earliest.