I hope you enjoy reading this blog post.
Would you like to get expert advice? Click Here
home / blog / Carros Clone App Development Solution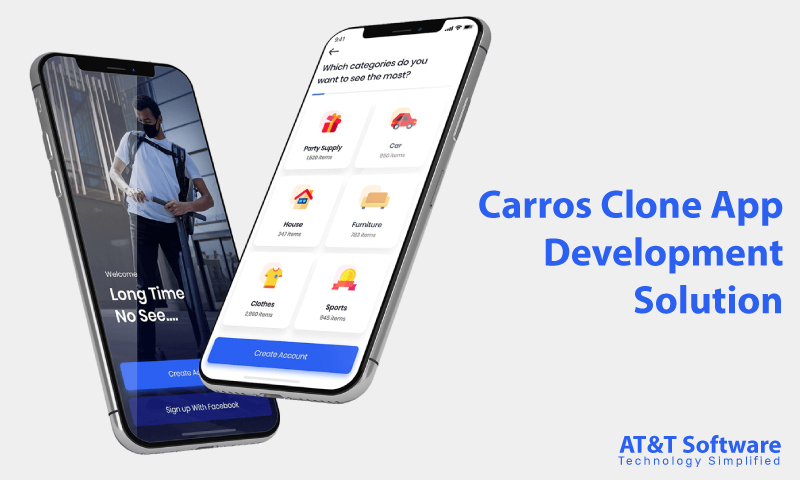 AT&T Software offers high-quality Carros clone development services at affordable pricing.
Use our Carros clone to arise as a leading automotive dealer. Create a well-established car marketplace that allows for the simple buying and selling of vehicles of all types. Embedded with world-class features and designed for exceptional performance.
Buy Now! Request A Demo for Carros clone development!
Carros clone – Create a Car marketplace platform similar to Carros!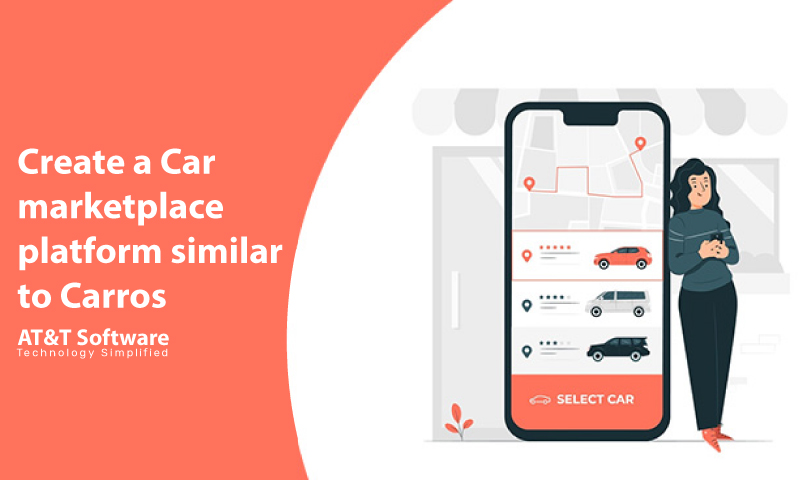 Mobility and communication are inextricably linked and always go hand in hand. This is particularly evident in the astounding figures generated by these online car marketplaces, which are expected to exceed the improbable $1 trillion mark globally. Users all over the world increasingly prefer online marketplaces for buying and selling cars and related automobiles as the consumer market metamorphoses to reverberate the idents of the digital era.
At AT&T Software, we provide you with the Carros clone, an inherently innovative car marketplace option that is compatible with the requirements of entrepreneurs looking to make a name for themselves in the lucrative online car selling industry. A fantastic white label solution designed to outperform your company's objectives. Get in touch with us to learn more!
Carros Clone – Create A Car Business Application Similar To Carros!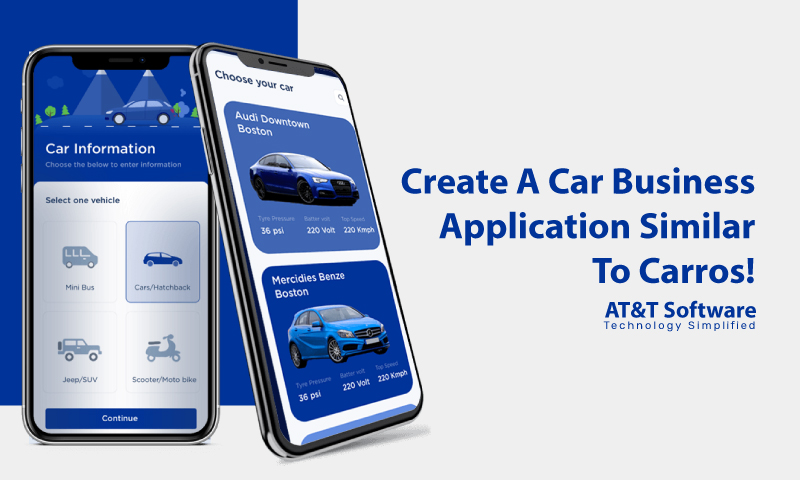 As a unified solution, the Carros clone app can be purposely adjusted to reconnect with any of the market needs and customized specifications in the car portal industry.
App for Auto Dealership
The Carros clone can be recreated to cater to the nuances of the dealership market by providing an all-inclusive approach for buying and selling brand-new and used cars.
Mobile Applications for Car Classifieds
With our Carros clone app, we are breaking into the hugely profitable classifieds market with a one-of-a-kind application for posting car-related advertisements. This app indeed gives fantastic opportunities!
Car Market for Latest Cars
Profit from the current craze for the latest iterations of a variety of cars, Uko sedan, SUV, MUV, by entering the fray with a specialized solution for selling new cars via the Carros clone.
Car Marketplace for Pre-Owned Cars
By introducing an immersive solution for selling old/used cars via the Carros clone app, you can reap the long-term advantages of discovering a mostly untapped market.
Talk To Our Expert Team for the Carros clone development solution! Schedule Your Meeting With Us!
Characteristics that distinguish our Carros Clone from the competition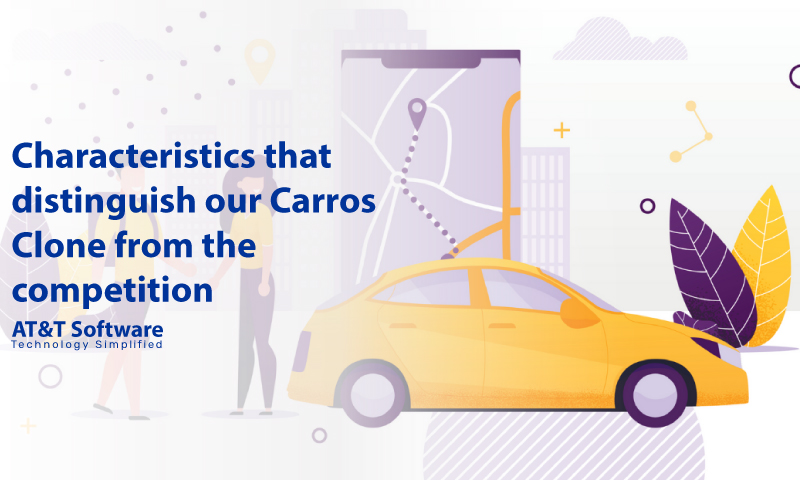 3D Virtual Visit
Immerse your users by providing them with a virtual video tour of your online car marketplace that feels incredibly real. Users can enter even the smallest details about a vehicle.
Galleries of Products
Increase the likelihood of continuous sales by using visually appealing images and video clips of the entire product. The Carros clone app has a wide range of cars collection.
Camera Within The App
Increase visibility by uploading photos of every part of the car, including the interior and exterior, using an exclusive camera feature available only on our Carros clone online car marketplace app.
Geo-Listings
With the support of geo-fences, you can provide your users with deals on both used and new cars, depending on the user's geographic position and closeness.
Online Forms
Use the power of Al-powered booking forms to extract the users' exact requirements, as well as their preferences and requirements in a car.
Tables of Comparison
Through comparison charts and tables, educate your customers on the ability to compare various specifications aside from the price and mileage of the available fleet of cars.
Car Appraisal Tools
Increase leads and sales by displaying an estimated price for a specific car model based on specifications, miles covered, the number of previous owners, vehicle age, and many more.
Advanced Lookup
Users are provided with an intelligent search engine that is based on various filters and sorting options, making it easier to focus on a specific type of car from a large selection of similar cars.
Live Notification
Keep your customers up to date on the latest arrivals, offers, discounts, and exclusive sale days by sending emails, SMS, or push-up notifications.
Support in Multiple Languages
Win new markets by providing your online car marketplace's services in the world's dominant languages and translations.
Excellent Features at an Unbeatable Price. Potentially the best car buy-sell solution on the market. With our Carros clone app, you can instantly grow your car business.
How Does the Carros Clone App Function?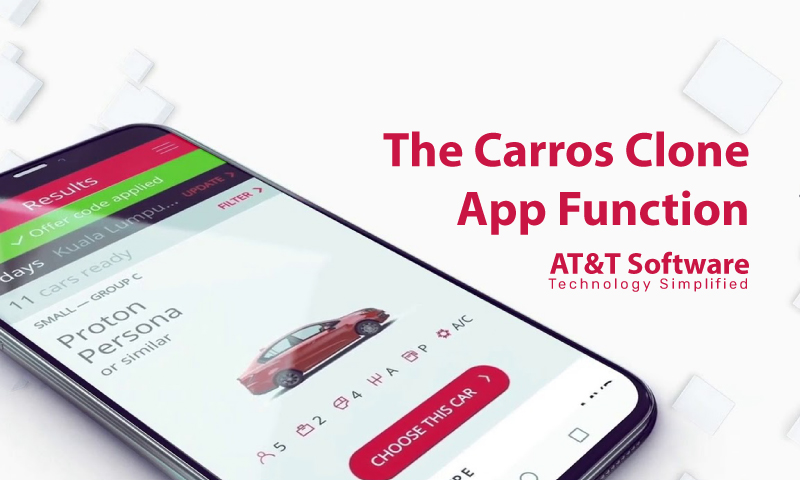 The Carros clone app, with its streamlined and sleek workflow, makes the operational processes of every stakeholder in the industry smooth.
Log in as a Buyer
Buyers join the online car marketplace without a twitch using smart credentials.
Cars for Sale
Buyers can use the search bar in the Carros clone app to look through the available cars.
Comparison
The buyer then compares cars to determine the price, mileage, and other features.
List Deals
Sellers add their vehicles to the listings by specifying the required specifications and ancillary features.
Ensure the Deal
Customers add the car deal they're interested in and use in-app chat to start negotiating with the seller.
Thorough Inspection
The buyer completes the transaction after thoroughly inspecting the car's condition with a mechanic.
Payment
The buyer pays the seller the agreed-upon amount using a variety of payment methods.
Commission
The administrator is paid a commission for each transaction, and sellers are charged listing fees.
The Advantages of Using Carros Clone App for Car Dealerships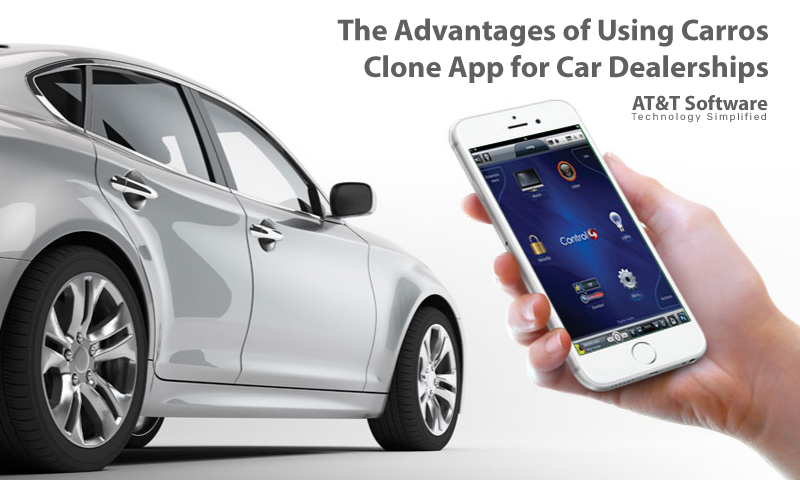 Efficient Service Bookings
With the digitization of service information and demands. It is possible to control service requests with ease, resulting in increased client satisfaction.
Large User Base
The traditional limitations of distance and time are shattered, as customers can buy or sell any car from the comfort of their own homes.
Several Sources Of revenue
Business owners have a plethora of income streams available to them, such as transaction fees. Site commissions, promotional charges, and so on, resulting in a massively lucrative entity.
Request for an Immediate Test Drive
Flatter your customers by expediting the sorting of their test drive requests by allocating and informing them of the date, time slot, and so on, thereby increasing their trust in your platform.
Quick Response to a Query
Unlike the conventional method of reacting to sales inquiries, company owners can quickly reach out to customers with extensive information. Faster responses result in faster conversions!
Smart Inventory Management
Regular monitoring of available car stock is no longer difficult as business owners are given a bird's-eye view of the app's inventory metrics.
Customer Reactions
Productive action on a large scale can be launched online car marketplace owners receive a variety of customer ratings and reviews about a specific item or overall experience.
Various Payment Options
The ability to pay using a variety of secure and simplified payment methods increases sales conversion rates and alleviates so-called payment pain points.
Carros Clone gives you complete control and allows you to earn more money.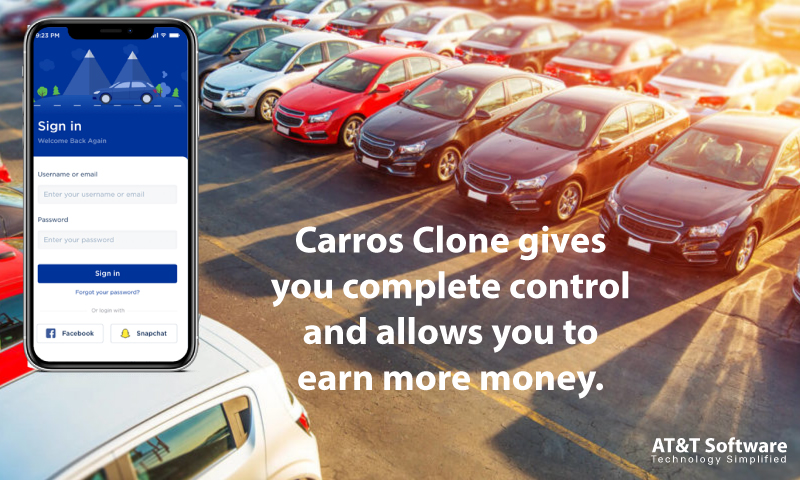 Listing Management Made Simple
We have given the Carros clone the ability to consistently add, delete, and modify cor listings on the site. As a result of the streamlined business operations, you will be able to focus your efforts on marketing.
Promotional Revenue Increase
Lease out the generous ad spaces available in the Carros clone, such as banner ads to third-party ads, to generate a massive amount of revenue. Furthermore, you can flaunt your most recent offers and deals on those banners.
Content Management Made Simple
You do not need to become a techie to configure our Carros alone's content because we've built it with an easy-to-use content management system that allows you to change content header information like FAQ, Contact Details, About Us, and so on.
Assertive Subscription Administration
Create your revenue targets and the subscription rate you want to charge the online car marketplace's stakeholders. Company owners have unrestricted authority to change subscription plans and other revenue streams on a whim.
Examine Business Operations
Closely watching the entire spectrum of buyer and seller activities is streamlined for business owners with a 360-degree view of the car buy-sell platform. This way, even the toughest tasks, and mishaps can be resolved immediately.
Are you looking for a company that offers an online car marketplace? Your search is over!
Custom Options Of Your Carros Clone App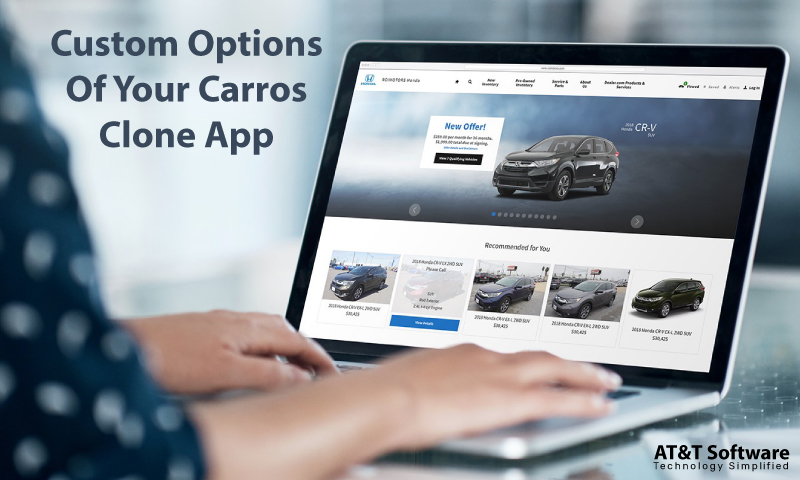 Fee for Subscription
Inflict a hefty proportion as a monthly subscription on both buyers and setters for a set period of time. The most consistent and reliable source of revenue for an online car market system.
Fee for Listing
Sellers are required to pay a substantial listing fee to business owners for each and every product listed in the Carros clone app. A larger number of listed products is likely to bring you a higher percentage of revenue.
Listings Highlighted
By revealing a set of chosen entries in an exclusive area on the home page, one can lavishly funnel income by charging sellers for such featured listings.
Connect With Us Today For Carros Clone Development Solutions!