I hope you enjoy reading this blog post.
Would you like to get expert advice? Click Here
home / blog / Crowdfunding App Development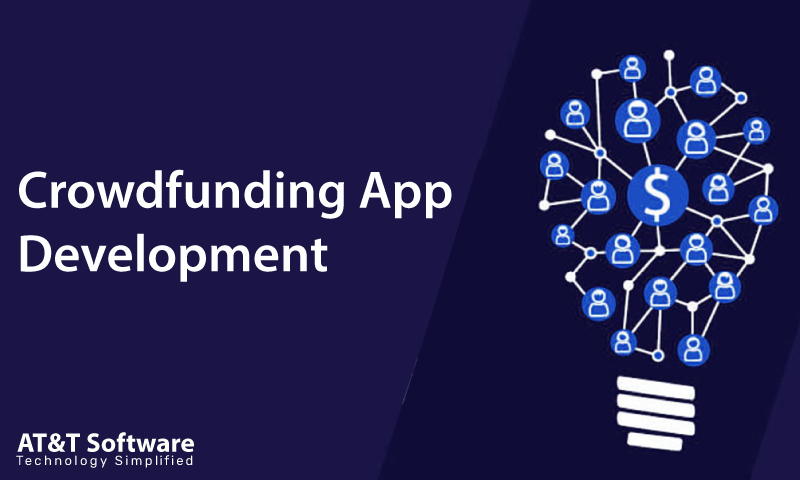 Investment Management Software From AT&T Software To Manage Crowdfunding Efficiently
In today's world of digitization, everything has become significantly more accessible and achievable; the only thing that is important to have is a presence of mind. If any person has some core instincts for setting up a business. It's no more a distant dream for them. They can even invest a small amount of capital in crowdfunding and make profits from that. AT&T Software offers premium quality crowdfunding app development services.
If you want to launch a crowdfunding app, you must connect with us today and discuss your app idea. We will take you through the crowdfunding app development solution and how you can monetize the platform.
In a crowdfunding app, with small donations from multiple people, the app owner can generate funds effectively. Thus, the capital needed for a business venture can be truly attainable using crowdfunding methods. In addition, some dedicated online platforms take part in the funding for various kinds of business ventures.
Without adequate funding, it isn't easy to set up any business. However, various strategies to adapt for creating practical crowdfunding business ideas. The investment cycle is highly beneficial. Our crowdfunding script is highly apt and compatible with crowdfunding and enhances the data and reporting.
We offer a highly digitized crowdfunding application to empower business owners, investors, and other fund members. A crowdfunding app is a highly beneficial platform to make decisions based on real-time data. As a result, it also ensures that the risks are gradually lowered and the performance getting maximized.
Crowdfunding Platforms By Asset Classes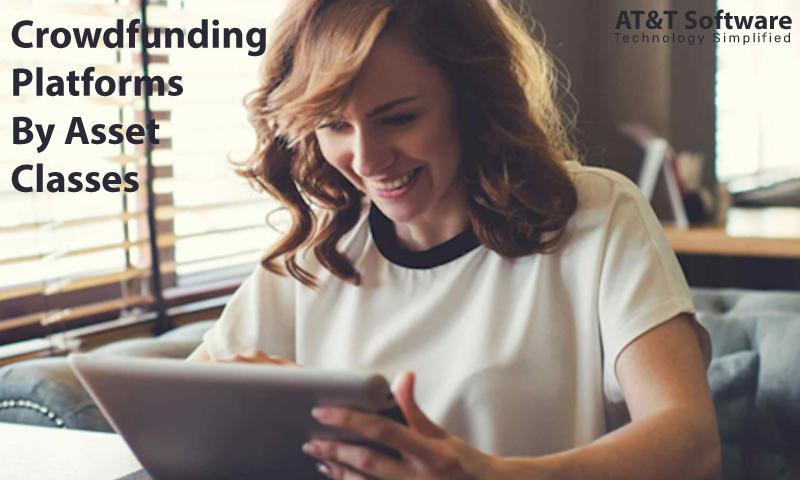 Although there are so many platforms available on the internet now for small businesses, here, we can provide you with fast and easy access to cash by using our crowdfunding script. Our crowdfunding app solutions also come up with a concrete promotional strategy and a high transparency rate.
There are various wide-ranging platforms that offer crowdfunding opportunities. However, we at AT&T Software offer you personalized support to monetize your crowdfunding app.
We at AT&T software have a team of highly professional app developers who offer professional crowdfunding app development solutions and meet clients' requirements. We offer crowdfunding app development solutions to various industries. A few of them are mentioned below;
Infrastructure
Real estate
Private Equity
Private Debt
Reserve Assets
Different types of investors as offered by this platform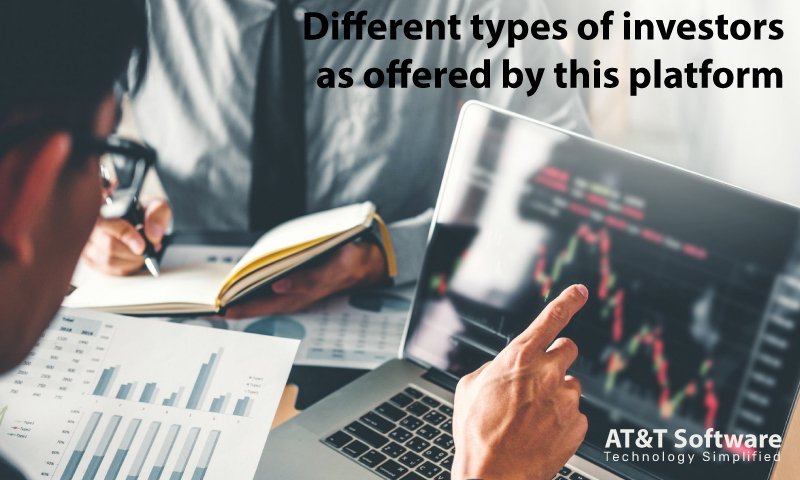 As we all know, the digital era has already made the process of raising funds for various small business ventures or any personal needs with the help of multiple crowdfunding platforms available on the internet. People have raised billions of money using these online platforms with the help of some easy tools and equipment that can provide a smooth and easy experience for both the fundraisers and the supporters. We also offer a wide range of investors for our customers for easy accessibility after doing a lot of strenuous research and reviews,
Limited partnership
General partnership
Asset management services
Venture capitalist
Fund of Funds( FOF)
Crowdfunding Script Features Offered By AT&T Software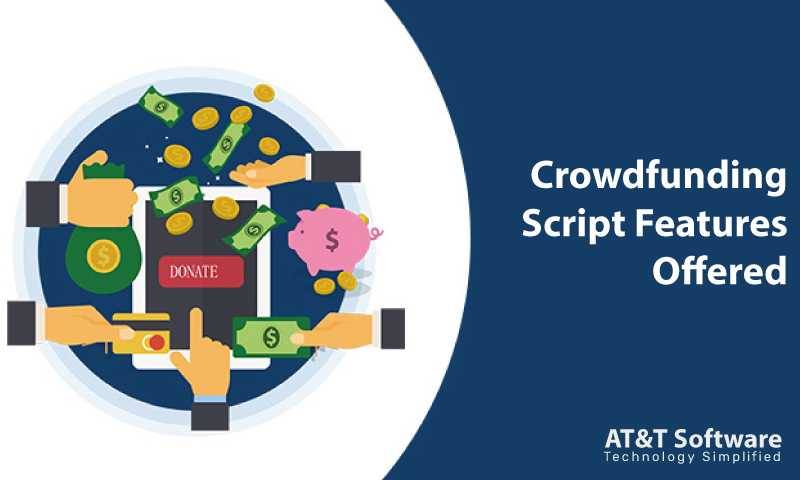 To arrange a fund, you need to capture the attention of a large number of people and then convince them that your project is worthy of their investments. So here we are going to highlight the various types of crowdfunding app features and their benefits;
Instant tracking
It is a handy feature to track events on the crowdfunding app. Real-time tracking enables users to seek instant details and whereabouts.
E-signature
In the era of digitization, everything is possible; even the signature is also possible, which is somewhat unbelievable! An electronic signature ensures that the investors can quickly sign subscription agreements through APIs such as DocuSign on the crowdfunding app.
Ready to audit
Digital records with a particular time and date stamp ensure that the platform is authentic. There is no scope for any fraudulent activity on this platform. Investors and business owners can make investments via the crowdfunding app without any slightest hesitation.
Automated investor Onboarding
Manual and automated KYC/AML the accredited investor's verification, with other regulatory requirements for the investors.
Automated Notifications
A crowdfunding app can send a notification to their respective investors regarding any news updates. In addition, instant notification messages pop up to instill more awareness in people's minds. Hence, this is the key feature of this platform.
Global compliance
It is entirely compliant with all the applicable security laws presented in the USA Singapore and thus helps us make a complaint platform. In addition, global acceptance and popularity of the business made the entire process more accessible, and investors don't fear investing money in the company if they have global popularity.
Payment integration
Investors have the complete accessibility to buy and sell their portion of equity. Investors can make a thorough checkup before making any huge investment. REITs and various other assets within the platform are also similar to cryptocurrency.
Mobile crowdfunding
Mobile crowdfunding is one of the most reliable platforms in today's market. We are using the latest Android version and iOS app for crowdfunding purposes to boost your business transactions seamlessly. We also make it easy for the customers to enhance trust and compatibility issues via the crowdfunding app.
Our Crowdfunding Platform Covers The Following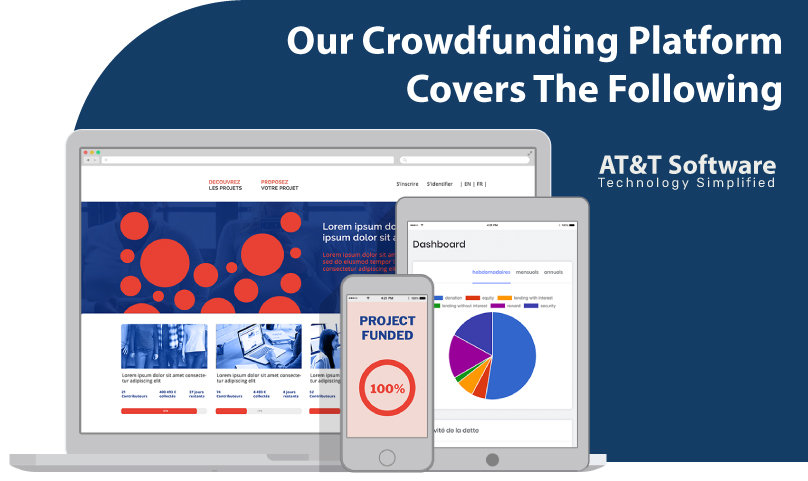 Simple process
Although it is a very simple process, you can reduce operational expenses with the help of increased transactional speed via the crowdfunding app. However, a faster execution rate and the enhanced way of transactions associated with overall crowdfunding make the process much easier.
Crowdfund in a jiffy
To remove all the inefficiencies from the traditional processes, the team can pursue the market-ready with the help of new clients by fostering relationships and opportunities, discarding all the old methods, and embracing the latest technologies to boost the performance of the business.
Compliance Leverage
Being compliant and considering all the current regulations that we help you to open the crowdfunding platforms for the new pools and the investors. Compliance issues are the stepping stone to success for budding entrepreneurs and new business investors.
Challenges of Crowdfunding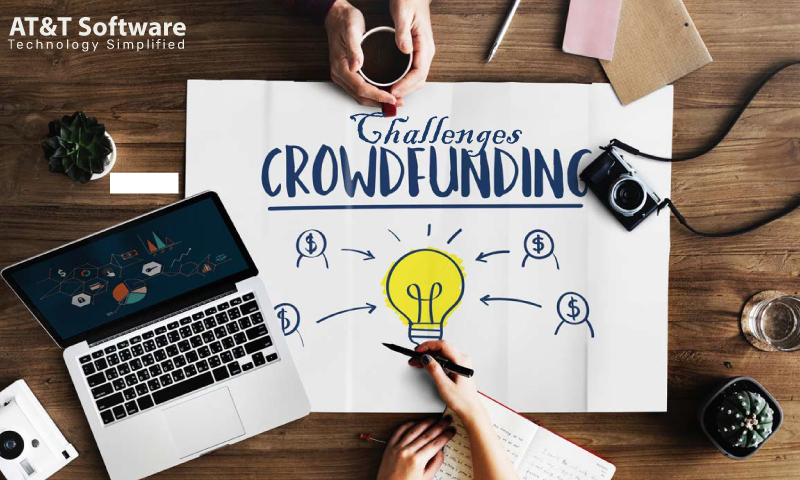 Challenges are the milestones of our success. With a tinge of it, we won't have enjoyed the unblemished joy of achieving something very high, which one can't even think of. Similarly, raising crowdfunding also comes up with a series of challenges, such as:
The painful execution of the subscription agreements can hinder acquiring an easy success. It also increases the overall operational costs.
Ever-changing regulations can create more significant obstacles in the process. It may seem to lose the trust issues and compliance towards the organization.
Even manual operational processes can negatively impact the volume of the deals.
As we know, everything comes with some good or bad aspects. So here are some negative aspects as well. But our motto is to remove all the negative possibilities to ensure proper business transactions. Thus it is also essential to overcome all such challenges to create smooth and seamless crowdfunding transactions, keeping all these aspects in mind. Once all these challenges are entirely eradicated, it will be a child's play.
Various Ideas Of Crowdfunding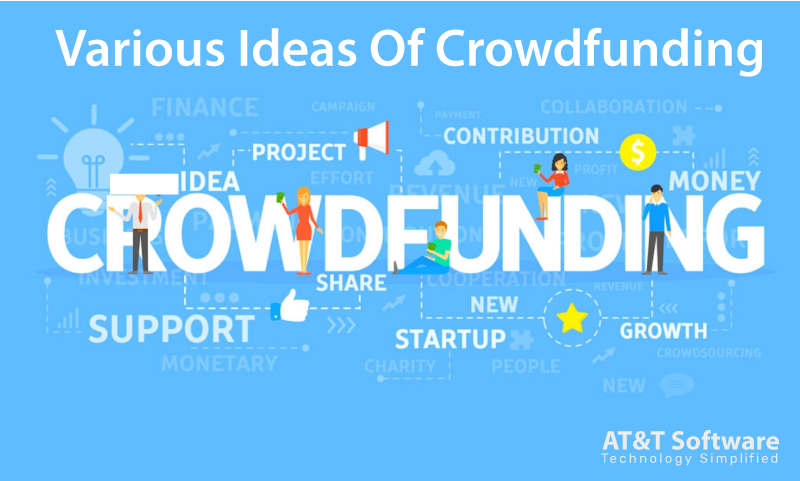 We are open to sharing and discussing the ideas for crowdfunding app development. We are always available to discuss it 24*7. Moreover, you can also incorporate unique ideas into the project. Interacting with the project manager, developers and designers is also relatively more straightforward; they can get an insight into the whole from the team of experts who are proficient in it.
We can also help you with visa processing and other traveling-related hurdles. There is 24hours accessibility as we are here available for around clock assistance. You can call, chat, and even you can talk to us through skype.
Why Hire AT&T Software For Crowdfunding App Development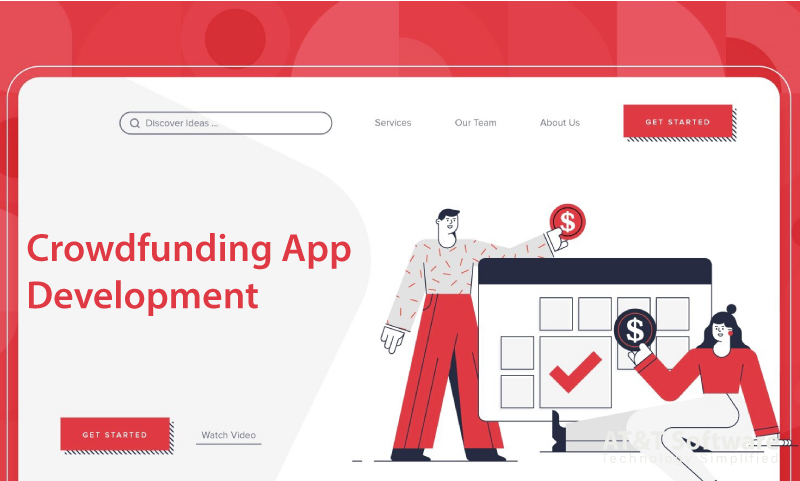 AT&T Software is a reputed name in the software development industry for offering best-in-class crowdfunding app development solutions. We have a team of dedicated software developers and designers who put in every effort to make your crowdfunding app development project successful.
We always offer you professional services no matter what your project is. We also offer you industry-competitive rates so that you feel comfortable hiking us for your crowdfunding app development project.
Get in touch with us today, and let us discuss your crowdfunding app development ideas. We will surely offer you the best app solution.