I hope you enjoy reading this blog post.
Would you like to get expert advice? Click Here
home / blog / Online Doctor Appointment Booking Portal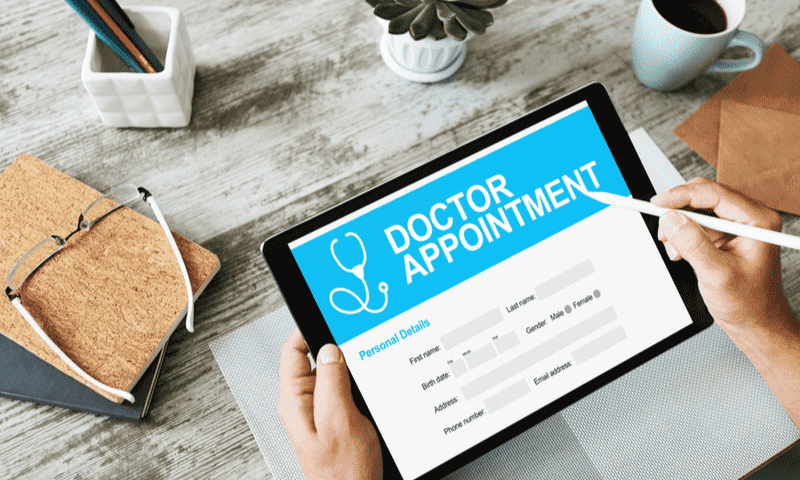 The healthcare sector is growing more dependent online to ease and speed operations. Doctor appointment portal gas proved to be extremely useful for patients, doctors, and the entire healthcare industry as almost everyone uses a smartphone these days. With a portal built by us, you can help your patients' contact doctors immediately, receive prescriptions and share medical reports. 
AT&T Software comes with a proficient mobile app development team that can customize a portal suited to your requirements. The single platform brings together patients, doctors, technicians, and stakeholders in a central point. We build a simple and user-friendly online doctor appointment booking portal so you can extend your customer base significantly. 
Once you hire our dedicated developers to build your portal, we fill it with advanced features so your target audience can easily find it online. The best part of working with us is that there is no need to get into long-term agreements. Work with your selected resources as long as it takes to finish your project. 
Why Hire Online Doctor Appointment Booking Portal Developer?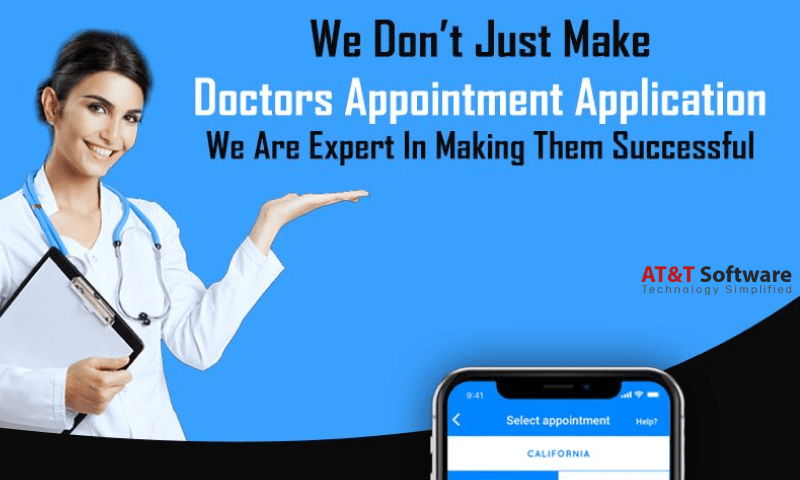 AT&T Software offers a comprehensive service on online doctor appointment booking portal development suited to your business requirements. We serve you no anytime and never back off irrespective of your project complications. 
Here are the reasons to hire our online doctor appointment booking portal developer:
User-Friendly Solutions
To make money in online doctor appointment booking portal development, you need to build an engaging app that customers can use easily. When we build an app for your clinic, patients can easily book doctor appointments using it.
Timely Delivery
Once you build an app for your clinic that consists of the most advanced features quickly, you can expect quick growth in business. We hold the record of always delivering timely service that helped our clients to flourish in their industries and attain huge profits.
Cost-effective
We offer an all-inclusive online doctor appointment booking portal development service at an affordable price without compromising on quality. You also get maintenance and support at no additional charges. With us, you can build a robust app suited to your requirements at a reasonable cost. 
Play Store Launch
Online doctor appointment booking portal development is not sufficient and thus, we launch it on the Play S for easy customer access. Our developers do everything including ideation, development, and launch. Once we launch your app in the stores, people can access it easily leading that to extend your customer outreach.
Online Doctor Appointment Booking Portal Development – Our Areas of Development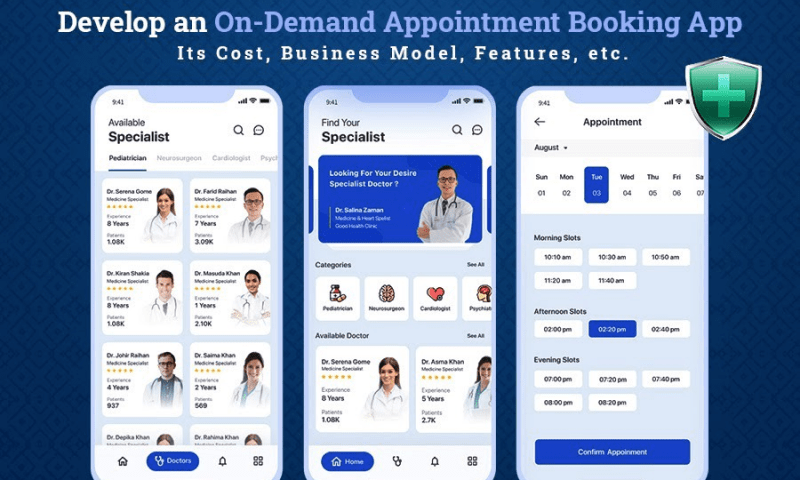 When you hire our highly-experienced, dedicated, and skilled developers to build an online doctor appointment booking portal, you can expect satisfactory results. With years of experience in this industry, we ensure you work and deliver solutions exactly the way you want.
Take a look at the areas of our expertise:
Registration and Account Setup
Our portal makes user registration and login easy. Patients can set up their profiles instantly that facilitates interactions of both ends. 
Easy Appointment Booking
With your portal built by us, patients can book doctor appointments at pee convenience by choosing different time slots. They can even select hospitals and medical departments where they want to pay visits. 
Location Detector
When booking an appointment, patients can easily detect doctors' locations. Once users find out the locations, they can estimate the duration to travel and reach the doctor's place.
Directory and Identification
A directory helps patients to search and find information about all doctors they want to visit. We add a "directory" to your web and mobile app that serves the same purpose. With our online portal, you can also identify doctors via photos and professional capabilities.
Integrated App Chat and Payment
The in-app chat feature allows patients, doctors, and administrators to communicate with each other within the portal. Patients can ask health-related questions to doctors and get immediate replies.  When patients book an appointment, they can deposit consultation fees via the app.
Set Favorites and Search Radius
Patients can set favorite tags for doctors for easy and fast selection when booking appointments. They can set a search radius to narrow down the search radius for clinics and doctors. In case of emergencies, they can schedule house calls. 
Data and Information Upload
Patients can upload their health and treatment-related data to your online portal for future reference. They can also upload their family members' health-related details and post reviews on their experiences using your app. 
Why Should You Invest in an Online Doctor Appointment Booking Portal?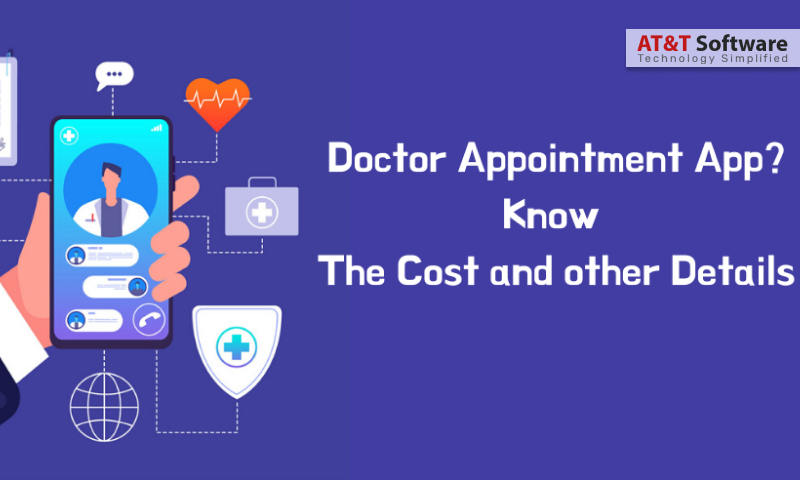 An online doctor appointment booking app can make a huge difference to the overall operation of your clinic. 
Here are the reasons to invest in an online doctor appointment booking portal:
Cost-Cutting
When you have a robust online doctor appointment booking portal, you save money and manage to schedule more effectively. You can keep track of all appointment bookings and cancellations. The portal optimizes workload and prevents unused booked time slot that saves your money. 
With this kind of portal, you can reduce administrative working hours, overhead costs, and errors in salary calculation. The scheduling automation saves time if employees in booking and canceling tasks that they can devote to other important activities. 
Time-Saving
When you have an online portal to handle everything, it automatically saves your and your patients time to book medical appointments. The system synchronizes all user calendars, sends them notifications about available time slots so patients can book appointments immediately which reduces no-visits and saves time for doctors.  
Easy Finding
As an online portal lists the clinic names and locations, patients can easily find doctors of preferred areas of specialization. The listings of doctor profiles in your portal help patients to contact the right doctor via searches using filters and other advanced features instead of phone calls. 
Online Medical Consultation
Doctors can offer medical suggestions and instructions via your online portal which increases the efficiency of your clinic. The more you use the portal, the more your doctors can practice medicine and interact with patients without stepping out of their homes. The customized support platform significantly helps patients to get High-quality medical consultations without bearing transportation costs.
Hire Online Doctor Appointment Booking Portal to Keep Your Patients Happy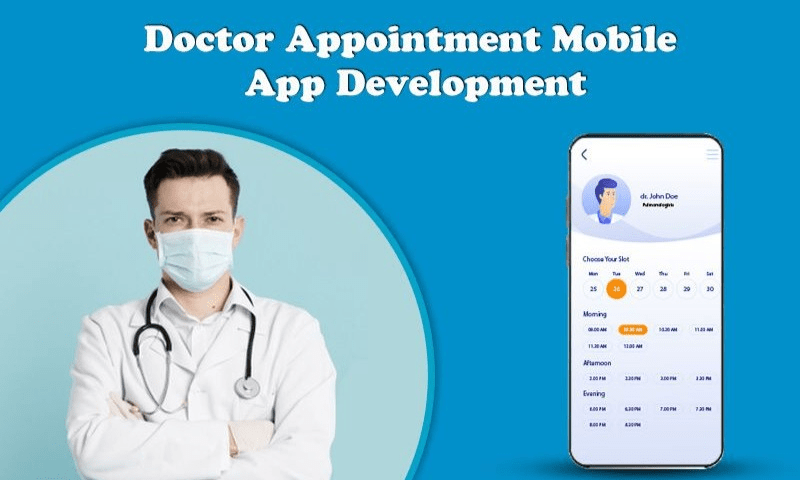 The success of your clinic depends a lot on how much you can keep your patients happy. Booking a doctor's appointment is the initial step of medical consultation. If you make the first step super-easy for them, you create a positive impression and they will come back to your clinic always. Moreover, you can save your money and time yet boost overall operations!
So what are you waiting for? Hire us to build the best online doctor appointment booking portal at a reasonable price.