I hope you enjoy reading this blog post.
Would you like to get expert advice? Click Here
home / blog / How to Hire the Best Front-End Developer?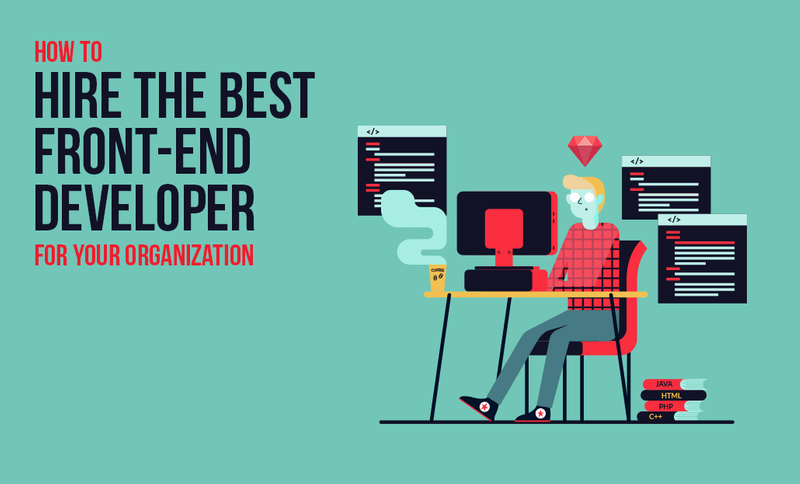 Do you want to build a top-notch and robust UI? Hiring front-end developers can be an intelligent decision. With the availability of numerous front-end development service providers across the world, you tend to get confused when choosing the right option. 
Here is a detailed guide that helps you in section and hiring the right front-end developer.
Duties and Responsibilities of a Front-End Developer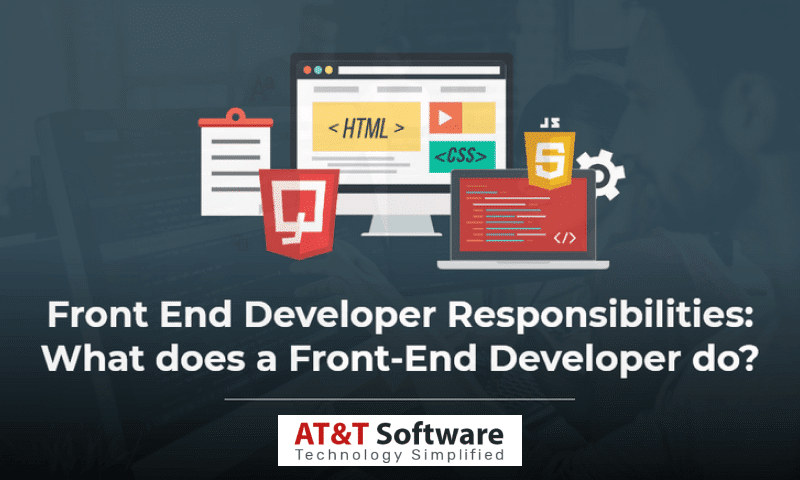 Before looking for a front-end developer, you need to know what their duties and responsibilities are. You may not have the required technical knowledge to understand their capabilities.
Here are the duties and responsibilities of a front-end developer that you should know:
Designing an app layout with HTML and CSS to create a pixel-perfect design
Developing the client-side of the product – animations, user interactions, and server responses
Coding that can be recycled in the future
Optimizing apps to build an online presence
Collaborating with other team members
Skills of a Front-End Developer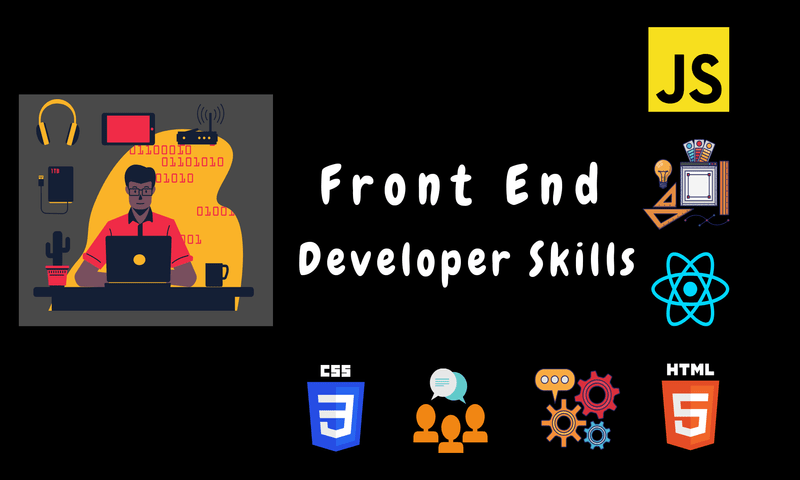 A front-end developer uses markup languages such as HTML and CSS. They are also proficient with JavaScript and, thus, can build dynamic user interactions.
Here are some of the essential skills of a front-end developer:
Creating responsible e design
CSS preprocessing such as Sass and SCSS
Streamlining module framework to build a big app and its framework such as Vue, React, and Angular
Implementing browser developer tools
IDE testing/debugging
Workflow simplification via module burners application
Version control system application
The skills and expertise of front-end developers depend on their years of experience in the industry. Senior front-end developers tend to be conversant in back-end languages and frameworks such as PHP, Python, andNode.js, and technology stacks like MEAN/LAMP.
How to Hire Front-End Developer
When it comes to hiring a front-end developer, you can go for different options – job boards, freelance portals, and outsourcing companies listings. To prevent any loss in the front-end development project, you need to know the type (remote developer, in-house, and freelancer) that suits your project requirements.
Hiring freelancers is the cheapest option. But if you hire many freelancers, it leads to critical communication. Moreover, it slows down the development process and delivers a product full of errors. If you hire dedicated front end developer, you don't experience such issues. 
You can hire freelancers only when you need them without worrying about vacations and sick leaves. If you have a low budget and less workload for a small-scale project, hire freelancers.
Things to Consider When Hiring Front-End Developer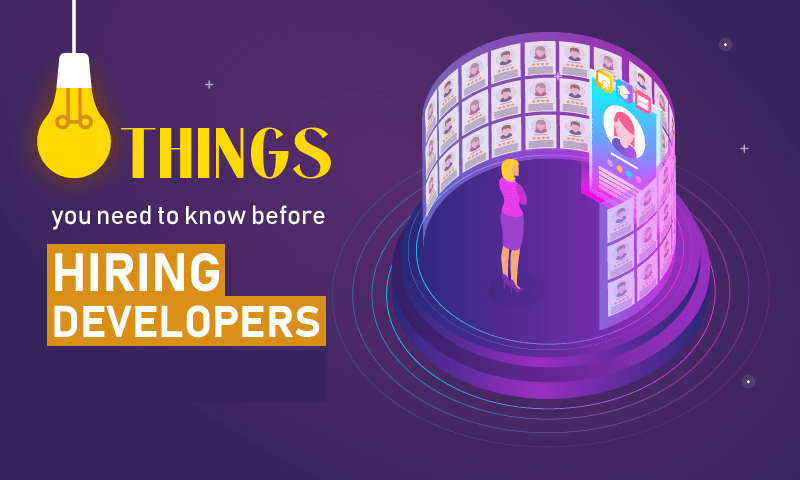 To hire the right front-end developer suited to your project requirements, you need to consider certain things.
Here are they:
Set Objectives and Requirements
Before starting a front-end development project, you need to set clear objectives and requirements.  When you are not clear, a misunderstanding occurs between you and the developers. Sometimes, it may even lead to time wastage and monetary losses. Making project specifications is not easy. So, hire front-end development companies that can meet your demand. 
Get Into Contract with Developers
When you work without a contract, you get exposed to risks and threats. Save yourself and add proper rules to your contract that help maintain your professional relationships—rules related to financial expenses and duration are the most important. 
You may not want to reveal your app details until it gets launched in app stores. To prevent any disclosure, settle into a non-disclosure agreement(NDA). You can find many web and app development companies who work with NDA with their clients.
Segregate Your Project into Sprints
The advent of the agile software development approach has grown popular to segregate your project into small sprints and accept deliverables by clearly mentioned deadlines. The key benefit of categorizing your project into sprints is the efficiency to steadily track the progress of a project and prevent possible adverse outcomes.
Choose AT&T Software to Hire the Best Front-End Developer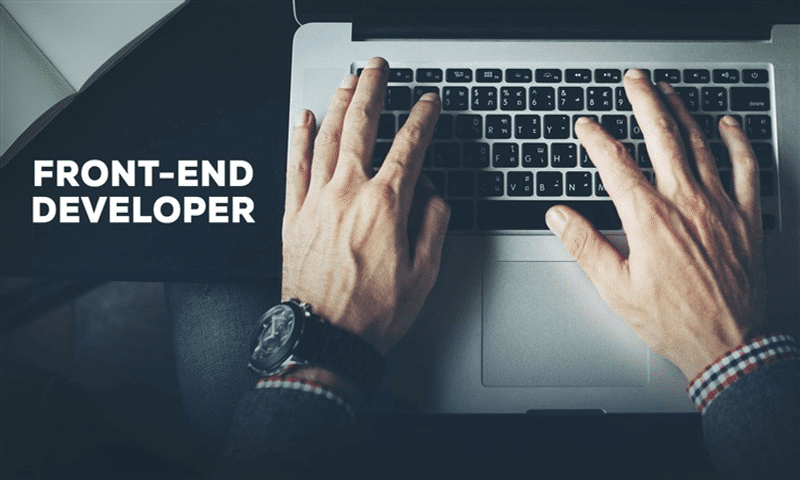 AT&T Software comes with a proficient front-end development team. We HD record to deliver the desired outcomes to clients across the world. 
Here are some of the key benefits to hire front-end developer from us:
We use cutting-edge technologies in every front-end development project. Our software developers follow a project's progress, methodological approach, and development styles to eradicate mistakes, save time, and start working on your project immediately.
Besides working for clients, we focus on the growth of professionals. We train them as and when required. They constantly improve their skills and stay updated with state-of-the-art tools and technologies.
Our front-end developers dedicated a reasonable amount of time to working and testing the app's functionalities we build for your business. This prevents wastage of time that occurs because of errors.
We follow an agile approach to deal with complicated front-end development projects. So, we deliver projects quickly, receive feedback from clients in every project and live up to your expectations.
If you want to hire a dedicated and skilled front-end developer for your next big project, just get in touch with us. Share your ideas regarding your project with our experts. We ensure to clearly understand what you want and deliver fully customized solutions at an affordable price!