I hope you enjoy reading this blog post.
Would you like to get expert advice? Click Here
home / blog / Gympass Clone App Development: Know Why To Develop One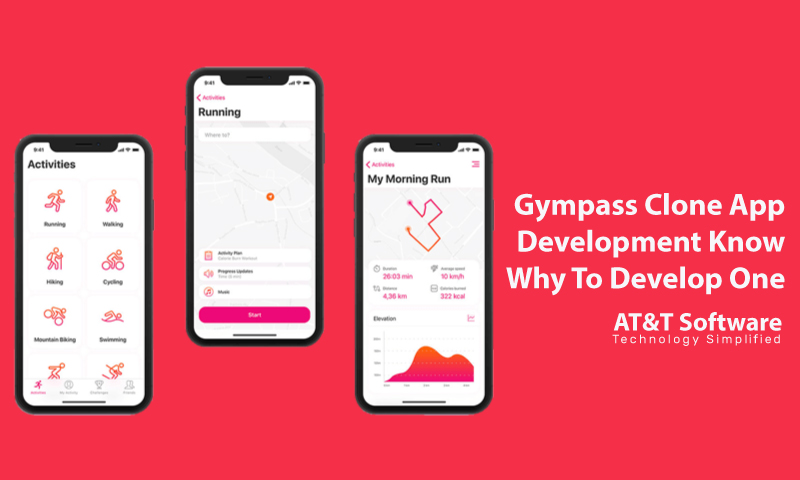 AT&T Software offers premium quality Gympass clone development services at competitive prices.
Have you heard of the saying that a healthy body and mind always ensure that the work is more productive? That is what the Gympass clone app delegates, and it is currently one of the best options for gym-based applications that can be used in a corporate structure. The app is your one-stop solution for all fitness-related requirements and will ensure that clients do not have any problems while using the application.
Keeping your employees healthy mentally and physically is very important, and making sure that they do not have any problem accessing those is somewhat of your corporate obligation. The Gympass clone makes this requirement very easy to access and has incorporated numerous facets of the service under the domain.
The best thing is that with this application, your employees will have unlimited access to all the healthcare facilities they want, and it is also applicable worldwide. Depending on your preference and your requirements, you can get started with gym, yoga, aerobics, or even martial arts.
AT&T Software has taken up this endeavor and ensured that you get the most amazing services from our house. We have tried to incorporate tons of amazing features that will make you want to sign up for the Gympass clone app today! It is currently one of the best apps in the domain, and the hassle-free usage makes it one of the best options to rely upon.
What Is The Gympass Clone App?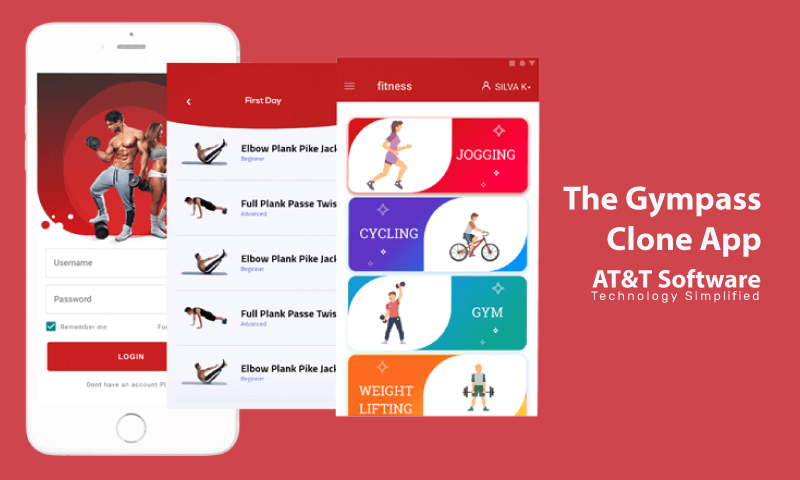 Before we detail and explain the features of our Gympass clone app, it is also equally important to understand what the app is all about. As the name would suggest, the Gympass clone app is perfect for those companies who want to promote healthy living among the employees and ensure that they do not have to worry about access to these classes. But, of course, the best thing is that you get access anywhere you want to.
Fitness is very important, and just like the work culture is promoted at most corporate houses, it is also equally important to promote this culture among individuals. When you promote fitness among individuals, you will automatically be entitled to a more positive working environment. Fitness is not just about the setting, it is also about feeling healthy from within.
The Gympass clone app that we have developed has all the amazing features that you are looking for, and the best thing is that it helps you access all the information in one go. The technology that we have tried to incorporate is the best of the lot, and consequently, we have focused on making it more updated with time.
We have built our system with tons of trial processes, and hence you get to access the most premium range of features which makes your experience one of a kind. So, just rely on us and sign up for the application, and you will certainly have the most amazing experience that you can dream of!
Features That Makes The Gympass Clone App So Popular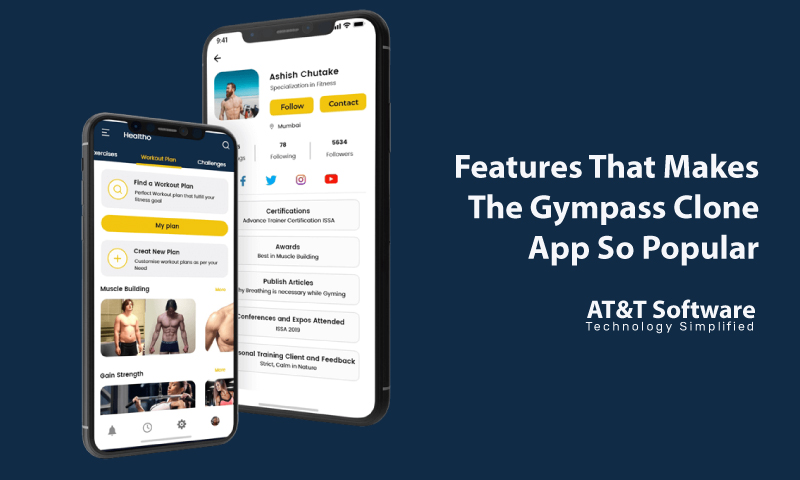 We have tried to incorporate tons of features which has made the Gympass clone app one of the most popular options to rely upon, and that too for a reason. After years of research, we have tried to pick up each of the problem areas our clients tend to face in this domain and consequently alleviate that. Some of the most amazing features which make the Gympass clone app one of a kind and ensure that you use the same are:
Activity Update:
The first feature of the Gympass clone app is very important, and we mention this in the activity log, which is easily accessible from the platform itself. You can choose to maintain a tab of all your workout history to date and the diet plans you have followed. You can maintain the data on both a daily and weekly basis. One of the major reasons we have incorporated the activity update section is that it presents you with a detailed analysis and helps you compare your activities for a better understanding.
Timer:
We have tried to incorporate an inbuilt timer because it is one of the most important prerequisites for a fitness-based app. The timer keeps a tab of all the activities monitored in the Gympass clone app, and it also helps you keep track at the same time. Having an inbuilt timer is very important, and it just adds to the efficiency manifold.
In-App Calendar:
None of us can deny that when it comes to fitness, it is more of a planning and lifestyle change that makes the most difference. Because of this, an in-app calendar has been incorporated so that you can find out and plan the days when you want to work out. The calendar helps you plan more efficiently and presents you with all the dates and the days under one roof. Most people who have used the Gympass clone app say that the final calendar is one of the most important inclusions.
Sync Devices:
Nowadays, the domain of fitness is so well developed that you have turns of devices that can be worn and used to track how much you have worked out. Hence the sync device option has been added to sync your devices like your mobile phone, heartbeat monitor, or even the fitness band. Be it Android or Apple-based devices, and the Gympass clone app can easily incorporate all these devices.
Track Your Activity:
The platform is built so that you get complete access and can put a tab on all the activities you have taken part in the date. Hence be it jogging, weight training, or even Zumba, all you need to do is record the activity, and it will get automatically saved to the Gympass clone app.
Alerts:
Most of us tend to lose the motivation in between, and hence the option of alerts comes as a life savior. The in-app-based alert system ensures that they can notify the user of any upcoming workouts, and you can not miss any workout sessions. It is a much-needed alert that keeps you updated and ensures that the user is motivated. Now you do not need to miss any of your training sessions and can get started today!
Compare and Discuss:
The activity option that we have incorporated is one of a kind, and it keeps a detailed tab of all your workout sessions and the duration for which you have worked out. The option comes in handy and ensures that you can put the information into perspective and compare and discuss it very easily. The compare and discuss option is one of the most important inclusions, and without the same, it becomes very difficult to understand whether the service has been fruitful or not to date.
Social Sharing:
Fitness is not supposed to be kept hidden; instead, you can choose to come forward and share it with tons of other people you might inspire in the process. Hence we have kept an option of social sharing, which allows you to post about your updates and keep the world hooked on your life. You never know that you might inspire someone to achieve big in life by sharing a small update. After all, fitness is a lifestyle change, and sometimes all one needs is that big push in life that can help them move forward and achieve all their goals.
Personalize Suggestions:
Although we have built the Gympass clone app so that it can be used by the masses and can cater to all their needs, at the same time, we understand that the fitness requirements of every individual are not the same. Like medical advice, your fitness advice will also vary from one person to the other. It is primarily due to this reason that we have incorporated the personalized suggestion option so that you can understand what your body needs. The personalized suggestion option comes in handy if you have a set aim in mind and want to move in that direction.
What Makes The App One of a Kind Choice?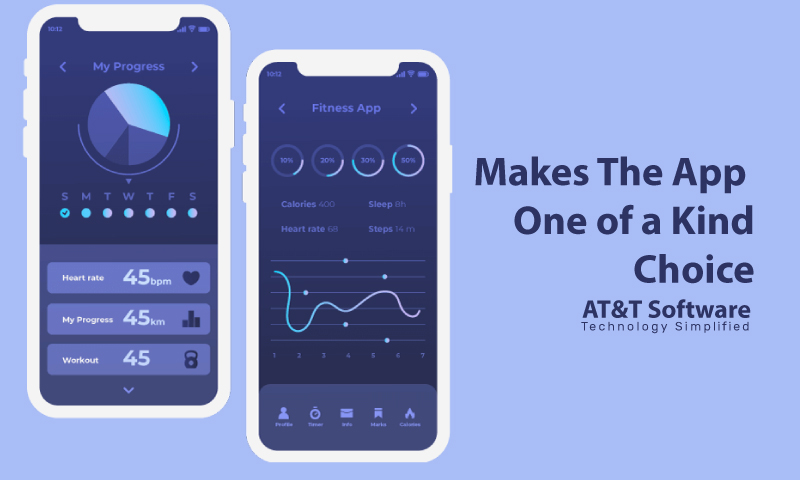 Today the market is over-flooded with options that claim to provide you with the utmost fitness requirements. Because of this, we might have a lingering doubt about why you should choose this particular app when it comes to the domain of fitness. There is no doubt that the Gympass clone app is one of a kind, and it helps companies track employees and motivate them for a much healthier life.
The Gympass clone app is studded with features that will make this journey easier and ensure that clients have numerous options to choose from consequently. The best thing is that while using the application if you have any problems, the company itself will look into it with the help of the amazing team that we possess. One of the basic aims behind developing this Gympass clone app was to ensure that come what may, your goal of a fit body does not have to go through any added hassles.
In this process, we have added tons of features and made the Gympass clone app the most useful experience for those people who are serious about fitness. With more uses of the Gympass clone app, you will understand that it is the best friend you require when pursuing fitness.
Why Should You Choose AT&T Software For Gympass Clone Development Services?
At AT&T Software, we have taken up this prerogative and tried to make the Gympass clone app one of a kind choice for all your fitness-related needs. Just contact us today, and we will ensure that you can have an amazing experience with us.
AT&T Software is one of the leading mobile app development companies, proudly serving international clients. Our skilled team of app designers and developers works tirelessly to create a feature-rich Gympass clone app with an excellent UI/UX for your app consumers.
Partnering with AT&T Software for the creation of your Gympass clone app will benefit you in a variety of ways. Here's what you'll get when you hire AT&T Software's Gympass clone app developers.
Services Are Economical
AT&T Software provides affordable Gympass clone app development services. We provide you with the best app features to ensure that your app users have an enjoyable experience. We consistently prioritize integrating robust app features to help you attract a huge user base and monetize the platform effectively.
Policy Transparency
We maintain an open and transparent communication during project discussion with all of our clients. From the minute you contact us with your Gympass clone app project concept to the moment your app is made available for consumer downloads, we adhere to a clear and transparent policy for all our app development projects.
We provide you with an app walk-through so that you are aware of what you will receive upon project completion. Additionally, we provide you with a rate quote for the same to ensure that you do not incur any hidden fees while making the final payment.
Numerous Portfolios
AT&T Software has worked on numerous projects, including Gympass clone apps, and we have always strived to provide our clients with the best app solutions possible. You can browse our extensive app portfolio to get a sense of our quality of work and then contact our highly experienced app developers to discuss your Gympass clone app idea.
Assistance and Maintenance
The best aspect about partnering with AT&T Software is that you'll receive app support to ensure your applications perform optimally. We strive to provide your app users with an uninterrupted app experience, allowing you to properly service your clients and maximize the app's monetization model.
Contact an AT&T Software representative today and allow us to take your Gympass clone app idea to the next level, providing you with a plethora of profit opportunities.
Get in touch with AT&T Software today to discuss your Gympass clone app idea and also get a rate quotation for the same.