I hope you enjoy reading this blog post.
Would you like to get expert advice? Click Here
home / blog / How Can An Alexa Skill Development Revolutionize Your Life?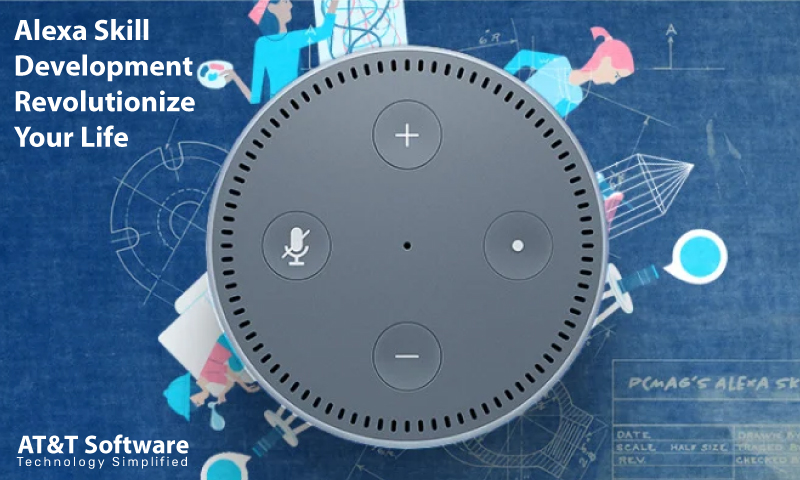 As technology is evolving, penetrating people's public lives most generically, there is also a growing need to make technology easily usable. Internet of Things or IoT is the much-celebrated practice of using the internet to communicate with everyday technological items. Alexa Skill Development is the product of this rising demand for IoT.
Today, most of our everyday items like television, refrigerator, air conditioner, washing machine, and other things can be monitored and controlled through internet usage. The invention of machines was a step towards a smart way of living. These machines needed manual intervention for so long, but the internet changed it all.
Internet not only helped improve communication at the ground level by connecting them globally; it devised smart, modern-day technologies that were far better at receiving commands and executing them accordingly. One of the most recent inclusion is Alexa Skill Development, a conversational AI developed by Amazon. This is not the first of its kind, and AI technology has been causing serious changes recently.
Alexa is a virtual personal assistant that can perform tasks as the user directs. It is mostly a voice assistant, but it could also contain text speeches, but it would diminish the standard of a smart technology if the text is the only available format. It has an innate understanding of language, which allows it to offer a personalized experience to the user, just like an assistant is supposed to.
AI technology can be compared to software programs designed to perform a certain task or automate functions. For software programs, there is a limit; while the AI can automate different processes, apart from that, it can learn from one task and improvise to the next. Alexa Skill Development helps people communicate with their tech.
How Did Alexa Skill Development Went Mainstream?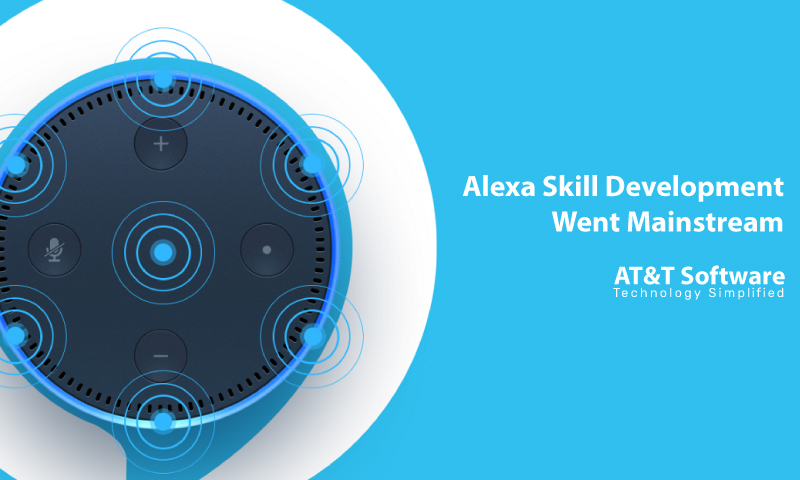 Machines are designed to deliver a specific performance with manual assistance; however, AI technology is on the brink of changing the whole scene. AI technology forever altered how humans interact with machines and technology. While technology is driving our day-to-day lives, IoT seems interesting. Apart from the social influences of AI technology, it has also attracted business ventures.
As IoT is improving, almost every firm is looking for a way to imply this new technology into their business. This has even become necessary for digital or virtual platforms. Alexa Skill Development or any other new-edge IoT tech mostly have a voice search or text search feature, where the user can ask whatever queries they have. They can use AI to find out things on the internet, perform some digital tasks, or do other things. The best way businesses can use AI technology is to communicate with their target audience and clients alike.
So, let us check out how Alexa Skill Development can impact businesses and what it can achieve from a business standpoint.
An AI assistant like Alexa has natural capabilities of enhancing the safety and security of the portal, app, or device it is used upon.
The most obvious reason for so many companies associating with AI-technology usage is that it helps automate the whole process. In a certain place, it is the absolute requirement, as it results in optimizing the whole system.
Many instances can be automized with Alexa Skill Development. This lessens the usual pressure, and employees can be made useful in other productive things.
AI is considered smart for many reasons, and its evaluation skills are considered one among those. With these evaluations, they can easily manage the company assets.
There is hardly any maintenance required for AI technology as it self-improvises itself. Therefore, it saves the company any cost spent on it.
It can be customized in accordance with the requirements of the business. In addition, it will seamlessly perform certain skills that it has been designed for.
Living room devices like smart television, music system, smart lights, and anything with an electrical touch can be controlled with Alexa Skill Development.
It also supports cloud connections. This way, almost every device will not just be connected, but also their data will be accessible and manageable from a single source device. The voice interaction feature also allows access to devices from a separate part of the room or house.
Features And Skills On A Alexa Skill Development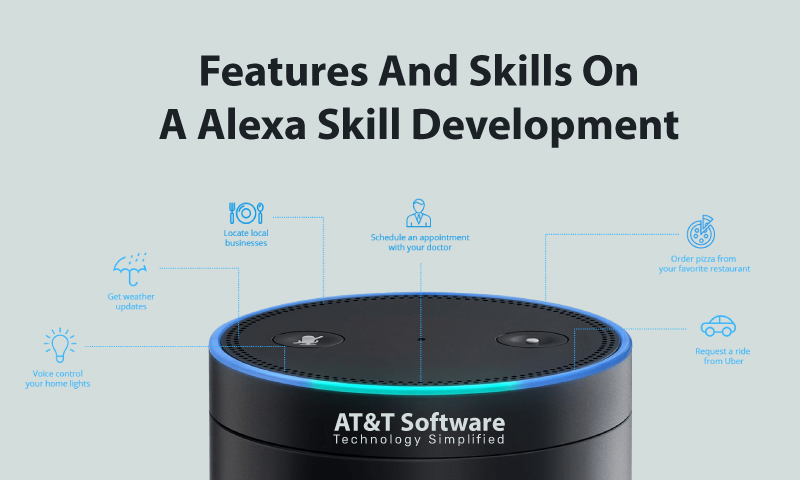 As mentioned above, Alexa Skill Development is used for different purposes. Every industry has different requirements, some of which can be automized, and optimized above all, to make it smart enough for the times. In addition, the internet is in itself a platform for accessing data, records, and knowledge about an amalgamation of different things and events.
Internet Of Things communicates this data to the user more easily and interactively. Hence, the skills or features included during Alexa Skill Development satisfy the user's curiosity and conversationally communicate the facts.
Tailor-Made Solutions
AI technology is highly flexible and scalable. This makes it quite important to produce tailor-made solutions for every situation. For example, much of Alexa's work involves creating engaging voice interaction. These conversations are genuinely crafted with different packages for different setups. Thus, these packages can be customized later.
Accessibility To Multiple Platforms
The beauty of Alexa Skill Development is that it can be incorporated into multiple platforms. Android, iOS, PC, console; mostly all smart tech devices may be accessed with Alexa or similar AI-based solutions. AI technology can be incorporated into any platform and can also be used to communicate with other devices of a similar capability.
ERP System Integration
It is the most common and probably one of the best practices to emphasize voice interactions for communicating with clients. But, to think about it, the same voice-based practice can also be run for managing business track operations. For example, Alexa can work as an assistant to fetch files, data, and stats, whatever virtual requirements for monitoring and managing the business.
Multilingual Support
There is no denying the need for multiple language integration, as the internet has erased any lingual border whatsoever, even if it is only virtually. This transition urged brands and companies to incorporate language into their process when serving global clients. This phenomenon was taken to a whole different level with Alexa Skill Development. Alexa skills can be customized based on language, catering to various audiences, from local to global clients, with the same linguistic efficiency.
Customer Care
An eCommerce platform that sells products to its clients will need to have a customer care service panel for clients to give back feedback or register their complaints. Many processes within the customer care process had already been automized, but AI technology made it even more superior. It's the ability to interact and carry on a conversation. This made AI-based services like Alexa one of the topmost priorities for clients to use not just as mere chatbots but for conducting customer care operations.
Mobile App Integration
Today most eCommerce or other service platform has turned to app platform to include mobile users in their clientele. Since the invention of mobile phones, it has always found a way to penetrate people's lives, so much so that the majority of the global population could be hooked to one of those digital screens.
This gave businesses a clear objective to the target. eCommerce businesses shifted to mobile apps, but the real revelation came with the introduction of AI. AI-based mobile applications produced more productivity through automation and interaction with audiences. Moreover, integrating Alexa Skill Development during mobile API development can manage the platform like nothing else.
Alexa Skill Texting
Even if we praise AI technology to the moon and back, it is still important to put it to the test before launching it to the public.
Ways To Include Alexa Skill Development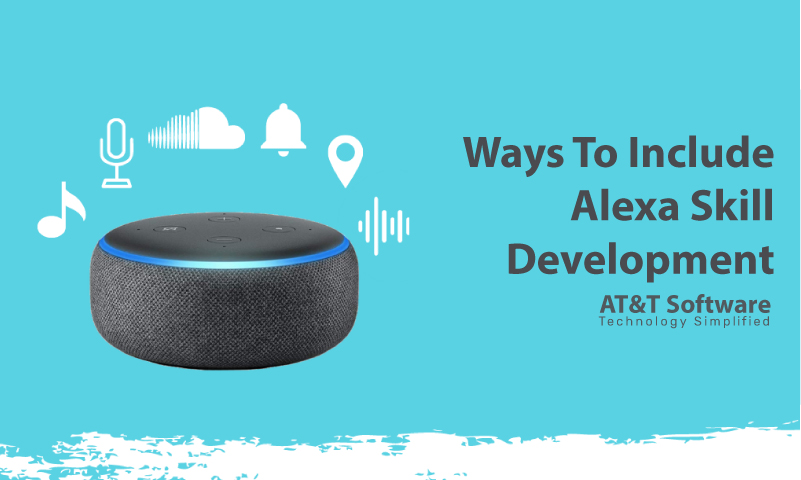 Alexa Skill Development is a very popular topic in today's time. These skills and features produced by voice interaction systems are revolutionary in this eCommerce business. Here are a few popular ways AI technology is currently being used in eCommerce platforms, from which you can acquire some ideas of your own, as customization is always an option to a certain extent.
Voice assistants can be included in games, giving gamers a unique experience.
Music and audio devices can also be connected from a single unit. So accessing files, data, playing content, everything can be performed from a distance and to multiple devices simultaneously.
Food delivery service platforms often include AI technology to enhance customer experience. For example, the AI picked out the closest restaurant suggestion, budget-friendly options, and other relevant things to improve customers' experience.
Smart TV and other video devices will also be monitored through Alexa.
If you are somebody who likes to stay updated on current affairs, a voice assistant can also help you with that. They will send you news and updates from different places you will most likely be interested in.
Some smart cars can also be connected. Navigation and directions are part of voice interaction.
Choose The Right App Developer For Your Alexa Skill Development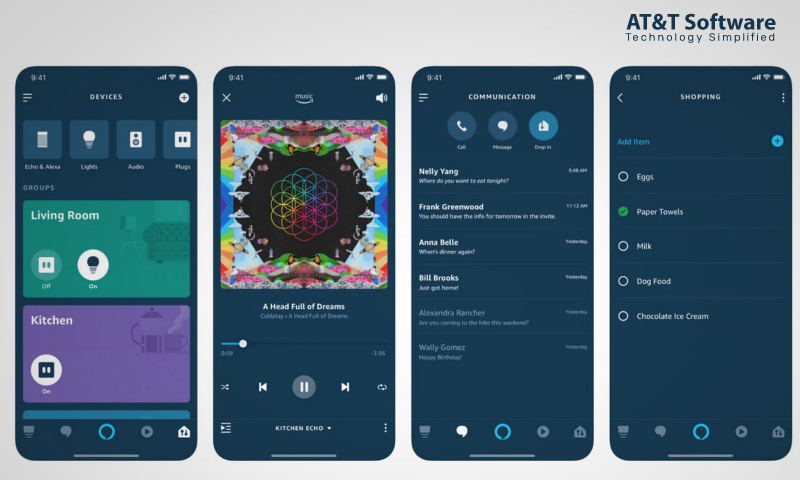 Cross-Platform App Development
Cross-platform development expertise is a must-have for any top-tier app development firm. However, although Android has a larger user base than Apple's iOS, app store consumers are considered more involved with their apps and devote more time to them. Because both platforms are equally significant, we may say this: cross-platform development is essential. There's a very slim probability that your target audience will be interested in only one platform out of the many options. Because some only create Alexa Skill Development for one platform, a company misses out on a large market.
UI/UX Skills
To be one of the best app development businesses, UI/UX skills are a must. For an app to be effective, the Alexa Skill Development must have compelling components to pique the interest of its users. It doesn't matter what kind of software your organization is working on; there are likely hundreds of comparable apps in the store. The UI/UX talents will help you stand out from the crowd.
Programming Languages
Java, Objective C, Swift, PHP, Python, and many other programming languages can be used for Alexa Skill Development. There are advantages and disadvantages to using each of these languages and places where they are most useful. The best app development businesses are well-versed in various programming languages and are adept at using them. If a company has this skill, it will be able to stand out and make better mobile apps.
When it comes to building a mobile app, it takes a team to get the job done successfully. Every division plays a role. The level of teamwork in a firm directly impacts the quality of the service it provides. Reputable Alexa Skill Development firms like ATT Software are transparent in their dealings with their clients and have a strong grasp of details. Together, they can accomplish more than they could alone. Everyone in each department is well-versed in the activities of the others.
The App Store offers hundreds of new programs every day, exposing users to various options. These apps don't have anything new to offer most of the time. Apps with a unique and innovative design signify that a professional Alexa Skill Development company can stand out and make money.
Look Out For Exclusive Portfolio
Your portfolio is your crowning achievement, and it serves as a means of showcasing your abilities to potential clients. Your ability to take risks and your passion for your work can be shown in this statement. The best mobile app development companies like us have many accomplished projects in their portfolio.
There is a significant difference between the quality of after-care support provided by an average mobile app development business and that provided by a top-tier company. This has its roots in the company's attitude toward its customers. Trustworthy Alexa Skill Development development firms treat their customers like partners. Rather than just producing an app for a client and receiving the money, they are interested in the app's workings and how it is helping the client's business expand. Because of this, they devote a great deal of time and money to their post-sale service, which includes both advice and technical support.
User-Friendly App Development
Apps are designed to meet the needs of their users. A successful Alexa Skill Development app is one that the user enjoys using. Analyzing the target customer and the market is an additional step taken by good app development businesses. A lot of effort is put into figuring out what the users want and then making that reality on the go. An app that matches the needs of its consumers is a surefire way for a business to succeed.
Conduct A Research
Before deciding on a mobile app development business, companies and people should conduct thorough research and inquire about their track record and positive reviews. Customers' opinions matter if you want to associate with one of the best mobile app development businesses. The best Alexa Skill Development businesses have a solid track record, and their clientele has given them excellent reviews.
Conclusion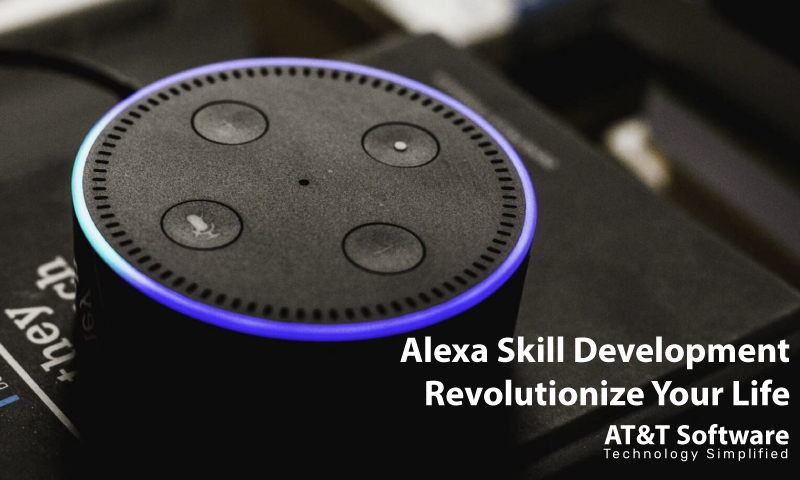 The team in charge of integrating the Alexa skills needs to be technically superior. In addition, they need to have the knowledge and experience to manage voice assistant technology. Apart from technical knowledge, you will also need strategic assistance to understand how to wield AI technology to your benefit.