I hope you enjoy reading this blog post.
Would you like to get expert advice? Click Here
home / blog / How Does A Marketplace Like Poshmark Functions?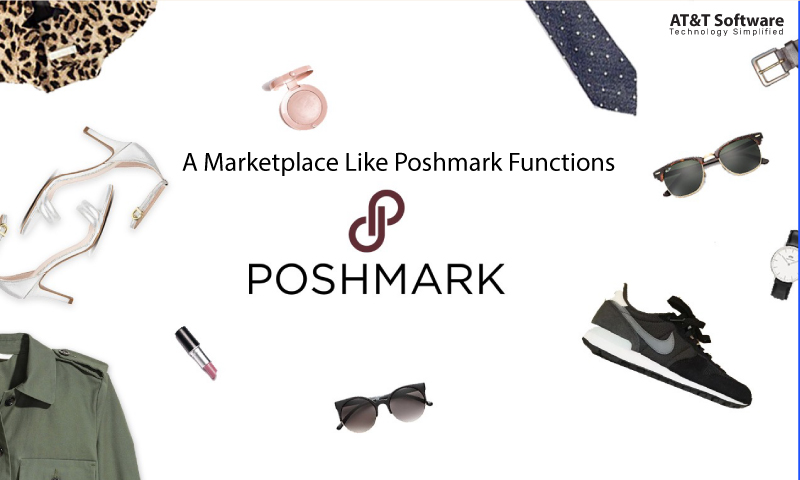 The eCommerce marketplace platforms have seen exceptional growth in the last decade alone. To top that off, an online marketplace for fashion & clothing has quite a reach in and around the social network. A Marketplace like Poshmark will put real work behind digital marketing and social media integration to offer one of the best online platforms for buying and selling clothing items.
To tell precisely about Poshmark, it started in 2011. Poshmark's consistency to bring buyers and sellers for over 10 years says a lot about the platform itself. These type of marketplaces intricately focuses on attracting people that have a keen interest in fashion and clothing items.
The functionality of a Marketplace like Poshmark should be simple enough for all parties to understand to say the least. Typically a registered member of the platform gets to post clothing items for sale, with descriptions and other stuff. There are virtual parties for retailers and sellers that they will have to attain alongside other members.
The buyer will be visiting the platform to search for the particular item they are looking for, within the variety of sellers and their diverse collections. Placement of orders automatically starts the process of shipment. A lot depends on the shipment, as timely delivery, fine packaging ensures the trust of the buyer. Also, a well-protected website and safer payment procedure are necessary for conducting smooth business.
What To do When Developing A Marketplace Like Poshmark?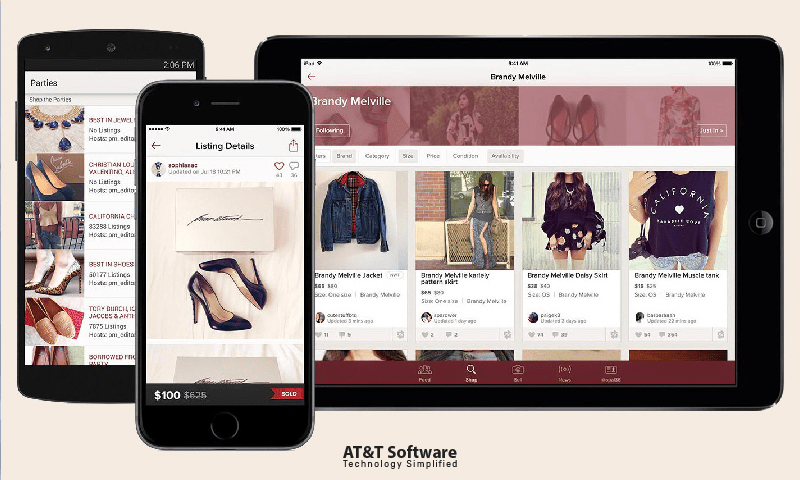 Developing an online Marketplace like Poshmark demands quite the research. Studying from its competitors you can close in on a few important ideas and features to include that can actually impact your platform in a positive manner. An online marketplace platform hosts retailers that have available supplies and also buyers that are interested in buying those items. In short, it offers a win-win situation for both parties.
Core Features To Invest Into When Building A Marketplace Like Poshmark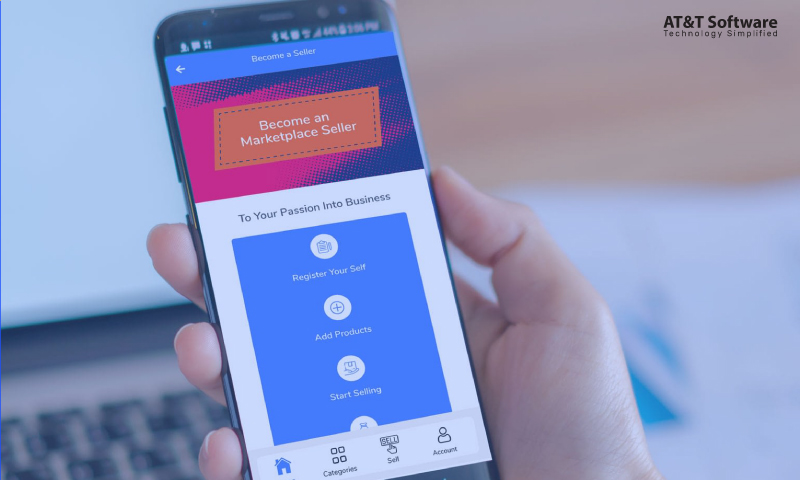 First, let's talk about the features that you invest o to. Remember, there are different and each costs something. This is why it is important to pay attention to what features you could possibly use on your platform that serves the motive as well as fits the budget. There is no reason for you to invest in features that actually do not have an appeal to the audience. It should be in alignment with public preference.
A Marketplace like Poshmark can include multiple features to make the website look fancy. However, it has to be wise in order to save or limit the expenditure by a big margin. As said before, there is no reason to spend on something that does not pay off. So, here are a few elementary features to include while starting your online marketplace.
Authorized User Access
Getting users to register under your platform can really create an authentic outlook. Authorized registration of sellers and retailers ensures the authenticity of the product and the company as a whole. On the other hand, asking heavy users to join your website is a smart move to increase the reach. You can keep the registration procedure easy and optional for buyers, adding extra features and other advantages reserved for registered candidates.
Individual Sale Page & Profile
Authorized sellers in a Marketplace like Poshmark are mostly considered to be frequent dealers of the marketplace. These sellers should be ensured with a profile and individual pages to post their products separately from other sellers on the platform. This allows the seller to have a personal connection with the buyer. The buyers can search for the seller from the next time onwards if they are satisfied with the product and shipment.
Product Listing & Seller Category
The sellers having and registered profile can be separately featured under a seller category. This can be a diversion from the general products category. However, the product listing under the catalog is what gives an overall view of your website to the users. These features may assist users to locate items of their choice.
Search Bar With Filters
Another important feature to consider for the buyers is the search bar. The search bar of a website helps buyers easily reach the right destination. You can also include different filters, such as, price brackets, product reviews, types, color, quality, fitting and other things that are quite essential on an online clothing marketplace.
Product Description, Preview
In an online fashion Marketplace like Poshmark, the buyers will solely have to depend on the description and previews to check the product virtually. These details are almost essential for buyers for decision-making. Without a product description or image or any other snippets from the seller, uncertainty surrounds the product. This may even prevent some buyers to place an order for such a product.
Shipment & Delivery
Since it is an online marketplace, it will have to pay subtle attention to the shipment and delivery of products. On-time delivery, proper delivery charging, shipment tracking, packaging, every instrument of the delivery should be laid out before the website launch. Shipment and delivery set up the reputation of a company in front of its buyers.
Payment Security
A Marketplace like Poshmark most certainly will have to include different payment modes and options for different customers. Along with the installation of different payment options, it will also have to ensure payment security. Without security measures, buyers will hesitate while paying online, and it could really hamper the growth and reputation of the marketplace.
The basic model for building a Marketplace like Poshmark includes most of the features mentioned above. Apart from these, there are other features that could really impact the web platform to get the desired reach.
Revenue Ideas For A Marketplace Like Poshmark
The ultimate motive for building an online fashion marketplace is to make some profit out of it. You will first have to survive the market and then plan on expansion and growth. This is the sole reason for diving into different revenue ideas to independently thrive within the market.
Fees For Sellers
It is one of the most obvious practices that can be seen in any marketplace. The marketplace lets the seller use the platform for marketing and selling their product in exchange for minimal fees. This fee is usually predetermined and should be listed among the marketplaces clauses to avoid any controversy. A Marketplace like Poshmark can most certainly charge sellers whenever there is a sale conducted through the platform.
Fee On Shipment Of Product
As an online marketplace, shipment and delivery are integral parts of the entire process. Usually, companies will charge something for the entire process of shipment and delivery. This is one of the ways that a Marketplace like Poshmark can directly earn something out of the business.
Charges On Payment Process
Another popular way of earning some percentage of profit is through different transactions. Installing different payment options and platforms and allowing other currencies gives the platform enough reason to charge for any of these services taken by users. You can charge based on different factors such as the amount for payment and user location and other such detail.
Paid Promotion Of Listed Items
A Marketplace like Poshmark can also make some revenue by giving the opportunity to sellers to pay for promoting their product on the web platform. This is a very common and accepted process. The seller will have to agree to a paid plan that will ensure the increase o their product visibility and chances of sale and recognition. Promoted items must be featured separately from the rest of the listed items for grabbing more attention.
Without the thought of earning revenue, a marketplace will eventually lack motivation. There is some financial support needed at all times to run such a platform, which is why it is all the more important to make some money out of the platform. After all, it is a business marketplace and there is no shame in enjoying the share of profit.
Exceptional Ways in Which AT&T Software Can Assist You in Creating a Marketplace Like Poshmark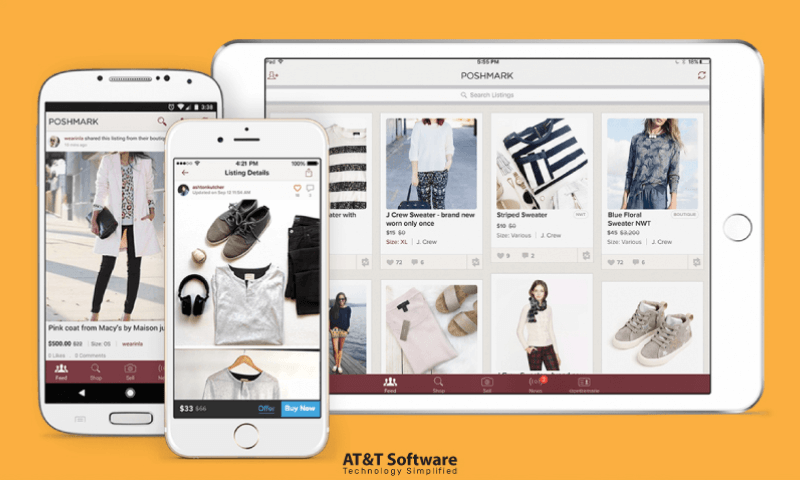 AT&T Software is an established web and app development company that provides world-class services. In addition to completely working websites and eCommerce marketplaces with comprehensive features, we have years of expertise in the development of custom software. Listed below are the benefits of collaborating with our experienced marketplace development team:
Right Professional Approach
AT&T Software takes a professional approach to each and every project that we undertake. From the time of the first topic conversation until the time of delivery, we keep you informed of the progress of the work and get your consent for the same.
Services of Superior Quality
We are a group of highly talented eCommerce marketplace developers with extensive expertise in the development of B2B wholesale marketplaces, such as those found on Poshmark. We can assist you in obtaining high-quality work if you hire developers from our organisation.
We Offer Rates That Are Reasonably Priced
We provide you with high-quality marketplace development services at a reasonable price. During the early part of the project discussion, we provide you with a rate quote so that you are aware of the amount of money you will be investing in the development of your Marketplace Like Poshmark.
Customer Service that is more Responsive
We have earned a reputation for providing high-quality client service. Come to us if you have any questions regarding the project or if you want to know the pricing for your next project. We will always be delighted to assist you in finding the appropriate information.
On-Time Work Delivery is Essential.
We treat each job with the utmost seriousness. Because of this, we meticulously plan each element of the project development process and adhere to it throughout the web and app development process. We make every effort to complete our job on schedule so that you can go back to work on other elements of your company and begin generating conversions on Marketplace Like Poshmark as soon as possible.
Conclusion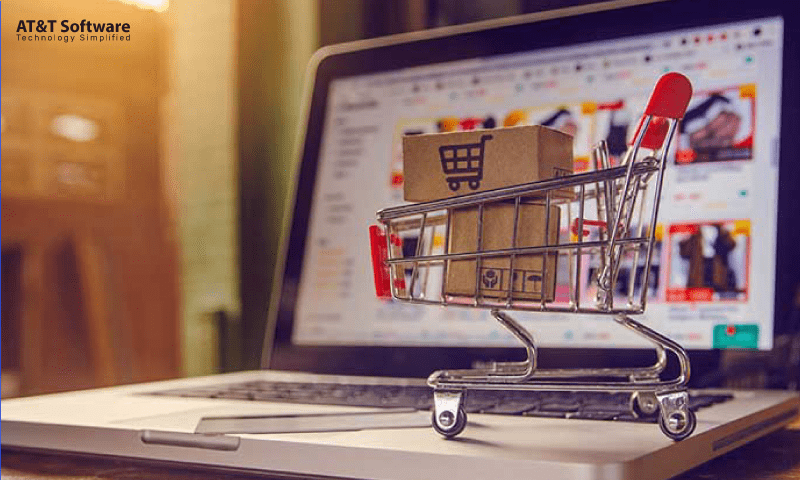 A Marketplace like Poshmark has different factors that make it stand apart from the other fashion marketplaces. When building such a marketplace, you will have to keep certain things in mind. This article was all about the things that are essential in not just the development but also the functioning of the platform.