I hope you enjoy reading this blog post.
Would you like to get expert advice? Click Here
home / blog / Know The Different Types Of Bitpay Clone Crypto Services Development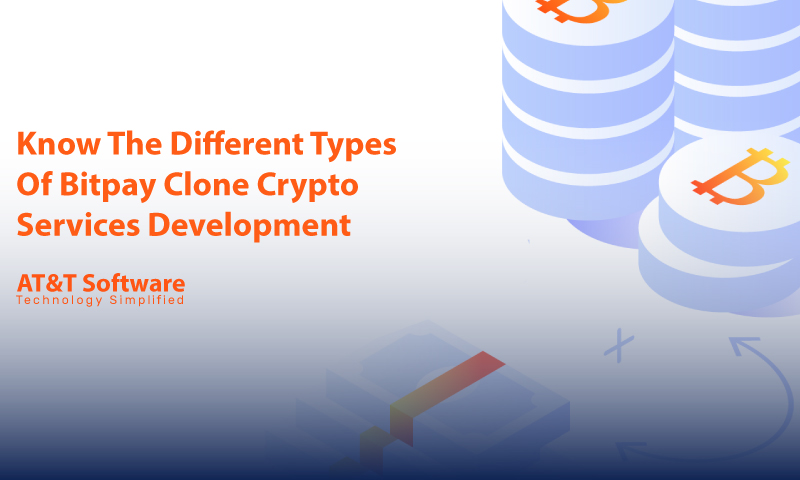 Lately, the cryptocurrency market has been rising, with many nations finally coming to terms with its technical prowess. After the Coronavirus pandemic, digital payment options have become a rather normality. Even after several debates, cryptocurrency is being accepted by many organisations and companies as the potential for the future of crypto is undeniable. The development of a Bitpay Clone is also coined from the same thought.
There are many benefits to crypto, and most of the hype surrounding crypto is because it can be integrated into different platforms and businesses. Individual crypto usage has also spiked up, with many businesses including crypto as a valid currency option or developing an entire platform for crypto transactions. Here are a few popular ways crypto is popular being used in the current spectrum.
Payment Gateway Development
Cryptocurrency is not yet widely accepted, but things are gradually changing. Many companies and organisations have already allowed cryptocurrency. This has successfully raised the demand for developing crypto payment gateways. When you are finally developing the Bitpay Clone payment gateway, it is important to design it to support multiple cryptocurrencies.
Cryptocurrency Wallet
Along with the rise of digital payment options, digital wallets have also become popular. Usually, wallets store digital money, so users can make payments from the wallets instead of directly involving their bank accounts. A crypto wallet typically stores crypto coins. Bitcoin, Ethereum, and Ripple are a few popular crypto coins that should be allowed for storing and transactions.
Mobile Application
As cryptocurrency is gaining more prominence and businesses accept crypto payments, the next obvious step is integrating crypto into mobile app platforms. This process has already begun. For example, the Bitpay Clone is a complete crypto transaction platform. Users of the platform can send, receive or convert cash to crypto or vice versa. As crypto itself is a digital option, mobile crypto apps are useful for any cryptocurrency holder.
POS Extension
There is no denying that crypto is the future of global currency. POS or Point of Sale applications is for conducting business transactions. POS extension is often added to such applications, providing an end-to-end enterprise solution.
API Integration
The usage of API in digital mediums has been quite appreciated for its strategic effectiveness. APIs help a digital medium interact with other mediums producing a combined result. This is especially crucial for business productivity and establishing a connection between two applications. Bitpay Clone can support different API integrations, which will make the app platform more efficient.
Why Is Bitpay Clone Development Important As A Crypto Payment Gateway?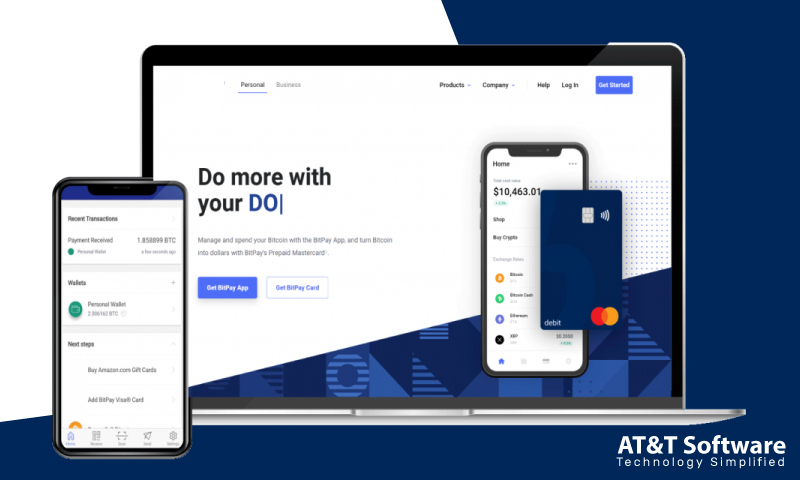 As mentioned before, cryptocurrency has many benefits. The popularity of crypto is based on these benefits, which have been useful for individuals and business organisations. The way cryptocurrency is making progress, it is only a matter of time before it becomes a prominent means for crypto transactions.
Decentralisation
Probably the best thing about cryptocurrency is that it is decentralised. This means that these currencies are not under the central bank or the governmental authority. An individual or an organisation does not control such currencies. This naturally allows many benefits, as these currencies are mostly not affected by the national or global policy changes and economic conditions like inflation.
Transparency
As a cryptocurrency transactional platform, Bitpay Clone is good at providing transparency. The blessing of blockchain technology is that it chronologically records every transaction. Every transactional data is stored as a block on the server, and these blocks can be traced back to see the entire history. As the data is saved chronologically, it is hard to manipulate it.
Low Cost
Digital payment platforms have made direct payment possible across many places. Cryptocurrency is also leaning o to the same trend. Direct payment eliminates the need for a middle man, thus, reducing the cost of transactions instantly. However, there are many costs attached to the actual payment, which makes the direct payment option a bit special in terms of the cost.
Anonymity
Another important thing about cryptocurrency is that it helps users pay anonymously without revealing much information. In a world where our online lives have raised the question of privacy, anonymity is often admired. Cryptocurrency helps users participate in any transaction but remain anonymous by keeping their credentials private.
Cross-Border Transfer
Digital payment methods have already paved the way for quick and easy internationally money transfers. Bitpay Clone aims to take it a bit further with the cross-border crypto transfer. While international digital transactions usually require charges, a crypto transfer does not require additional charges.
How Does Bitpay Clone Affect Businesses?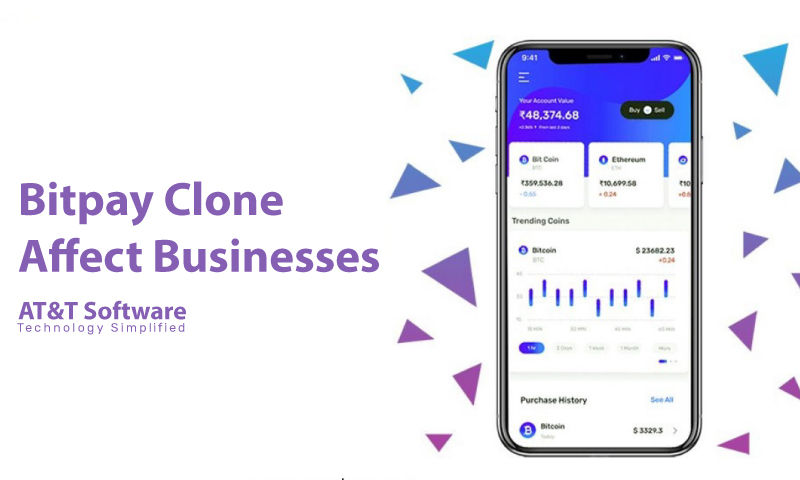 A crypto platform like Bitpay has many benefits when integrated into a business venture. As most platforms are opting to digitalise, going by the trend, the integration of cryptocurrency can only be considered another step toward a futuristic environment. Usually, businesses have multiple payment options, so adding one more to the list should not be that bad.
Universal Accessibility
A Bitpay Clone allows cross-border transactions to take place. Digital payment options are already supported with universal accessibility. Any Bitpay user can make or receive payment from any location, device, or OS.
Instant Settlement
Blockchain technology is the fastest and most reliable digital payment process available. Users can send or receive payment instantly, plus the data gets recorded within the blockchain, which is unalterable.
Low Fees
As we have mentioned before, no middle man or intermediary is required to conduct the whole process in cryptocurrency transactions. However, as long as an intermediary was involved, they had to pay a certain charge for their service. Without this, the user has to pay less than what other means of transactions might have cost.
Next Geberation Solution
It has been touted quite a few times that cryptocurrency is the future of digital transactions. Integrating such technology is only stepping further into the future and enlarging the audience base with a new generation of users. This is a single enough reason to develop a Bitpay Clone.
Attractive Alternative
The payment option for cryptocurrency allows the user to remain anonymous while making a payment. They can hide their info and bank info when paying through crypto coins. Users can remain discreet but still be involved.
Rich Features For Bitpay Clone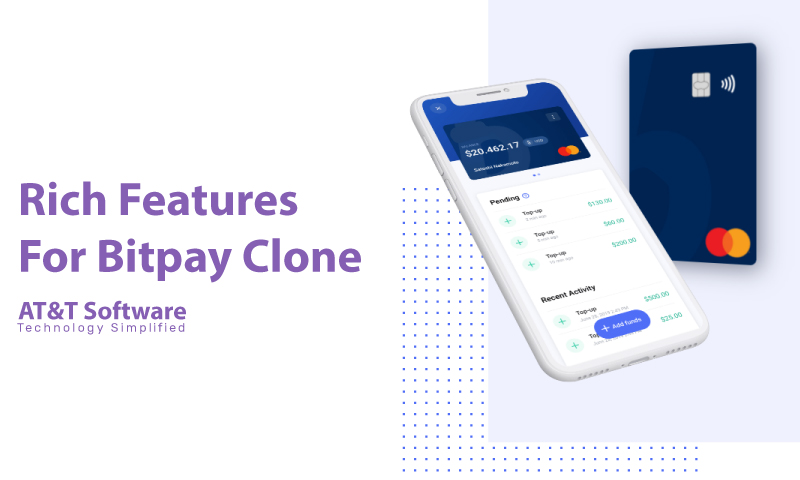 Every app or web platform has different features stacks that are opted and arranged during development. Each feature has a certain price; this is why app developers have to be very cautious in choosing the correct features that are necessary. A Bitpay Clone development process also involves selecting features that will help the platform uphold its functionality and the business values upfront.
Quick Transactions
A platform known for cryptocurrency transactions, Bitpay processes every transaction almost instantly. Users need to have a hassle-free experience when paying or receiving payments of any stature in a fast-paced world. The platform processes thousands of transactions every second; this further cements its growing importance.
Instant Conversions
Bitpay Clone is not only for conducting crypto transactions but also supports crypto conversion. Cryptocurrency is still not widely accepted, which could have been a roadblock, but conversion options have also favoured crypto. So, users can convert crypto to fiat and vice versa.
Multiple Currency Support
As a digital transaction-based platform, it must support multiple currencies. Every option should be allowed, from national currencies to digital ones, so that the user has full convenience. Allowing different cryptocurrencies and altcoins is equally important. Multiple currencies are really useful for users who have multiple accounts and switch between multiple currencies pretty often.
Blockchain Integration
The uniqueness of cryptocurrency lies in the blockchain technology upon which the whole process thrives. Blockchain technology is a transactional structure that stores all the records. It is unique because the data stored in blockchain technology can not be meddled with. Therefore, Bitpay Clone needs to integrate blockchain technology for conducting these crypto transactions with ultimate safety and security.
Security
Blockchain technology integration is a security option if you think about it. Every transactional record gets chronologically stored under the platform. This way tracking backwards can help keep tabs. In addition, every info gets stored in blocks, and once these blocks are recorded, they cannot be altered at any cost. This is why the data and info of every individual get safely stored and has no way of getting tampered with.
Wallet Integration
Bitpay Clone needs a wallet to store the crypto coins of individual users. Digital wallets are designed for storing digital currencies. Users can store the coins and use them digitally.
Multi-Lingual Support
It is important to integrate multi-lingual support as a platform supporting international crypto transactions. Crypto is a global currency, and users are from worldwide speaking different languages. Therefore, the support channel must be multi-lingual to understand and support them.
Admin Dashboard
The admin dashboard for a Bitpay Clone is a mere necessity in today's time. The dashboard tab contains specific features and functions that the admin requires daily. In addition, the dashboard also features stats and analyses required for the platform to grow in the future.
Finding The Right Developer For Your Bitpay Clone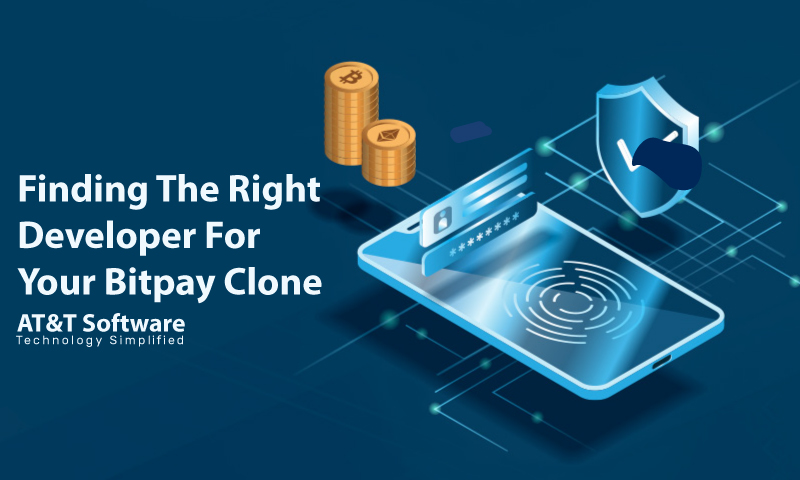 Believe us or not, a developer can make or break your intention and purpose of getting a clone app and if you are looking for the finest Bitpay Clone developer in town, look no further than ATT Software. We offer you the finest app building that has a user-friendly interface and will have many fan followings.
Crypto exchanges are quite popular these days and with more and more people getting inclined towards crypto trading, having a Bitpay Clone can bring revenues and growth for your company. Be the first in your league to get a clone app and start your own exchange today!
We offer you cost-effective pricing as well as so that your own Bitpay clone is developed and runs functionally within a slim price. Also, get the latest technology as we keep upgrading ourselves with the latest decentralized techniques.
Our team will be there to support you before and after the development process and you can always reach out to us for your concerns. Being the topmost Bitpay Clone developer we cater to a large client base worldwide.
Conclusion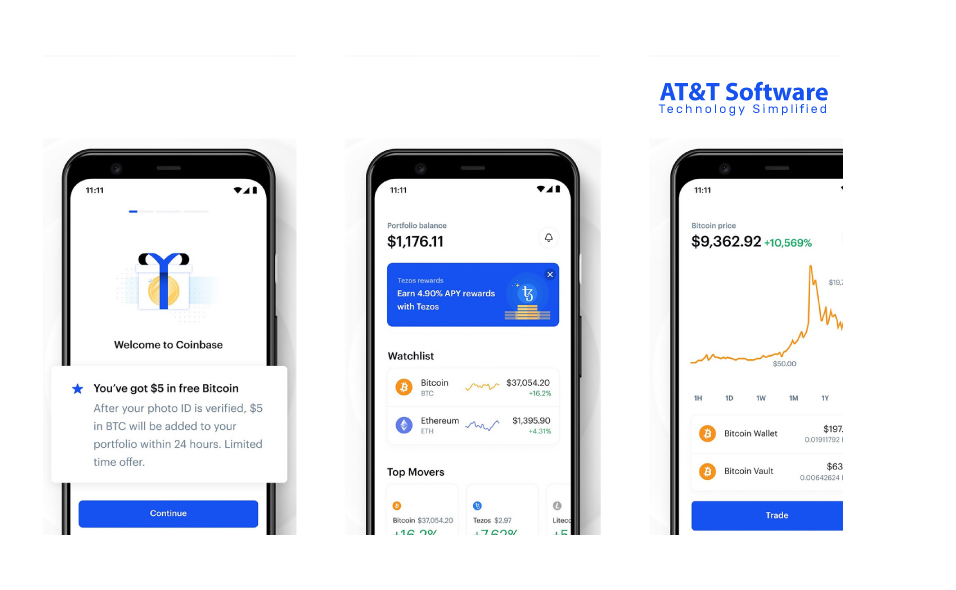 Cryptocurrency has many advantages recently being tested and integrated into commercial business. Bitpay Clone is a platform that is trying to realise this vision. However, other platforms have also made significant changes in the crypto scene.