I hope you enjoy reading this blog post.
Would you like to get expert advice? Click Here
home / blog / Know The Working Model Of A Poloniex Clone Works!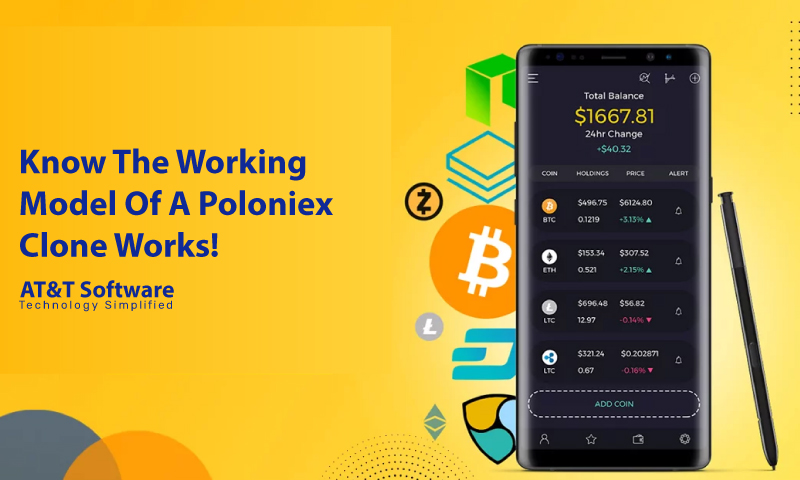 The last few years have been a defining time for cryptocurrency and the businesses in the crypto sphere. From start-ups to big firms, everyone has been showing not just mere interest but also actively engaging in the cryptocurrency market to score big. Poloniex Clone has made it easier for these business ventures to access cryptocurrency and use it for their business without much hassle.
Cryptocurrency has gained much prominence in the last few years, but it is still not recognized as a legal currency worldwide. This roadblock has prevented the major shift to crypto platforms, but its growth remains undeniable. Poloniex Clone is a crypto trading platform that supports cryptocurrency exchanges. It is a centralized crypto-to-crypto exchange platform and does not support crypto-to-fiat exchanges. The workflow of such a platform resembles somewhat this-
Step1: Initially, users must sign up using their email i.d and password. The app platform will verify the email. They will also have to verify their crypto addresses and get them connected to the app platform.
Step2: For starting a crypto transaction, the user is required to transfer some crypto coins to their wallet. There is a 'balance' option, by tapping on which the user can deposit funds to their Poloniex Clone wallet.
Step3: The same i.d used for transferring funds into a wallet will be certified as the unique i.d of the user from the next time onwards.
Step4: After entering the platform, the user can look up the different price rates. Depending on these price rates, a buyer can decide whether to purchase a product. On the other hand, the seller can decide their product price.
Step5: Through deposit transfers, users can set up their funds. Once the fund has been set up, it can effortlessly participate in crypto tradings. They will need to set up a few standard stop limits for their own need.
Step6: Users generally lend coins to margin traders out of their current account balance. This way, traders can see an enhanced trading return. The lending amount is considered collateral and helps the user borrow more cryptocurrency through this method.
Step7: Once the transaction is complete, the user can withdraw crypto coins from the Poloniex Clone by transferring them to another account. They just need to find the 'account' option, under which they will find options for both deposit and withdrawal.
Features On A Poloniex Clone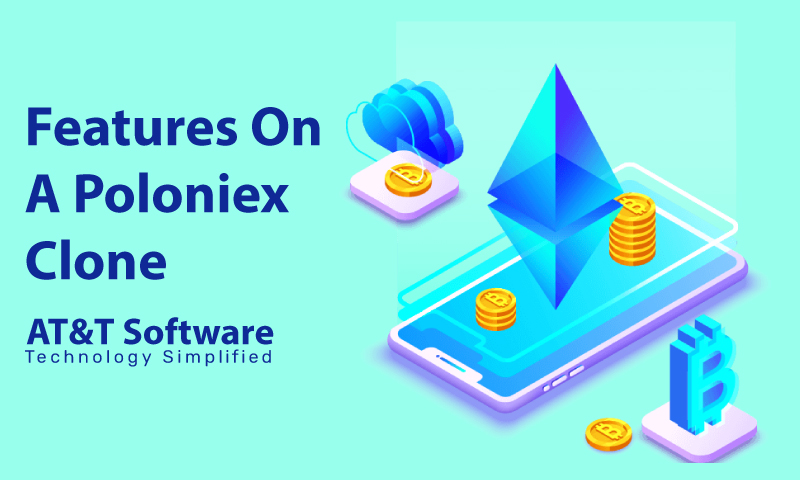 As many investors worldwide are deliberately investing in crypto exchanges or investing in developing a crypto exchange platform themselves. Using such a platform, anybody can have the opportunity to enter the crypto market on short notice. On top of it all, these platforms are made highly secure, so users do not have to worry about data or coin theft during transactions.
Developing a Poloniex Clone has many advantages if you can get it right. However, they have to keep in mind certain things that will be crucial after the app gets floored. Opting out the feature stack for any modern-day application is integral to app development. Each feature has a certain cost, so it is even more important to handpick the features you need and keep the whole thing checked under a budget. So, here are a few features that a crypto exchange platform cannot go without.
KYC / AML Verification
Every individual looking forward to entering the crypto exchange space needs to go through verification initially. KYC or Know Your Customer is a verification process where the user is asked to share a few personal credentials. This is especially crucial for platforms primarily involved in currency exchanges and monetary transactions. On the other hand, AML stands for Anti-Money Laundering practices. These practices are also included to prevent any unauthorized transactions.
Automated Withdrawal
During the KYC & AML verification, the user has to enter different credentials. These credentials are securely stored under the platform server. One such info is their crypto account info. Poloniex Clone uses its crypto account links to allow users to withdraw crypto coins from their crypto address. However, the platform will have a specific withdrawal limit, within which the user is required to select an amount for withdrawal.
Instant Buying & Selling
The main reason for building a crypto trading platform is to allow users to exchange crypto coins for various trading purposes. Crypto trading is gradually becoming a commercial thing, and today, more and more users are using cryptocurrency to buy and sell products on a crypto marketplace.
Wallet Integration
Crypto is a digital currency, and it is only stored digitally. For a business platform to include crypto facilities, they need to integrate a digital wallet first. Poloniex Clone has a digital wallet for each user, where they can individually store their crypto coins. They can access these coins whenever they want to purchase items online. Sellers have their wallets for receiving payment from buyers, commission, and even sending out coins to other parties in the case of a refund or other relevant matter.
Liquidity
The liquidity API has made digital trading platforms easier to conduct transactions. The same can be integrated to make crypto transactions robust. Transaction delays and price fluctuations will not remain a problem with the integration of liquidity APIs.
Smart Contact
Poloniex Clone can also include another important feature that is smart contacts. Smart contacts allow users easily to find and save contacts that they have frequent transactions. Furthermore, the user does not require a third party to conduct the transaction. Instead, the app itself becomes the third party conducting the transactions between two individuals who are members of the platform.
Multilingual Support
Cryptocurrency is a digital currency with mixed reactions from individuals, organizations, and nations but still finds a global foothold. As crypto is a global currency only recently accepted into a broader spectrum, it is instrumental in developing a crypto app to include a multi-language option. Users from different backgrounds and speaking different tongues should be allowed to communicate with one another and speak up about any inconveniences they have encountered over the Poloniex Clone.
Chat Support
Integrating multi-lingual options can also be quite helpful for the chat facility. Chat facility is vital in any app you build in today's time. Chatting is one of the most viable digital communication modes, and trading platforms worldwide have also recognized it. For establishing personal communication between two or more users or integrating customer chat support, both ways, chatting options can improve the stance of a crypto trading platform.
Referral System
As cryptocurrency is pretty a new phenomenon, such applications do not have a mass appeal at the current moment. However, the future is expected to be quite different. For being an underdog in the game, crypto exchange applications like Poloniex Clone can use a referral system to gain more prominence. Users can invite their friends and family members to join the crypto platform through the referral system. The app can also include rewards, incentives and bonuses with each successful joining.
Trade Engine
As a modern-age crypto exchange app platform, it has a lot of expectations to live up to. It has to be intelligent and tech-savvy in many ways so that users have the best experience using the app. The trade engine feature is primarily included in trading platforms, where buyers and sellers look for a perfect match. The inclusion of the trade engine feature into a crypto trading platform can be beneficial for conducting automatic trade without much hassle.
Intuitive CMS
The CMS or Content Management System manages the entire app content from a single place. For example, a Poloniex Clone has different crypto-based content on the platform that is made available to the users for knowledge and information purposes. With the integration of CMS software, the admin will be able to manage all the content on the platform and place them where they want to. However, a lot depends on the strategical posting of content and its visibility; hence, the CMS software must be manually handled to get an optimal result.
Trade Analysis Tool
As a trading platform with different transactions to take part in, it also needs an equally capable system that records every minute of data in real-time. Using this data, the Poloniex Clone can draw essential analyses that are important for the platform's growth.
Advanced Admin Panel
The admin of any modern-day application carries a lot of responsibilities and duties on behalf of the platform. So, with the advanced admin panel, the duties and responsibilities of the admin can be tactically included, and they can easily access each option more fruitfully.
Two-Factor Authentication
Two-factor authentication is a popular security feature that can be seen in the majority of app platforms today. This is a verification process; users can verify themselves or other users with QR codes or private keys. These codes and keys are uniquely available to only the two users involved in a transaction.
HTTP Protection
HTTP protection is essential for every web portal. It secures the web platform from attacks, threats, hacks, manipulation, and cyberattacks.
Conclusion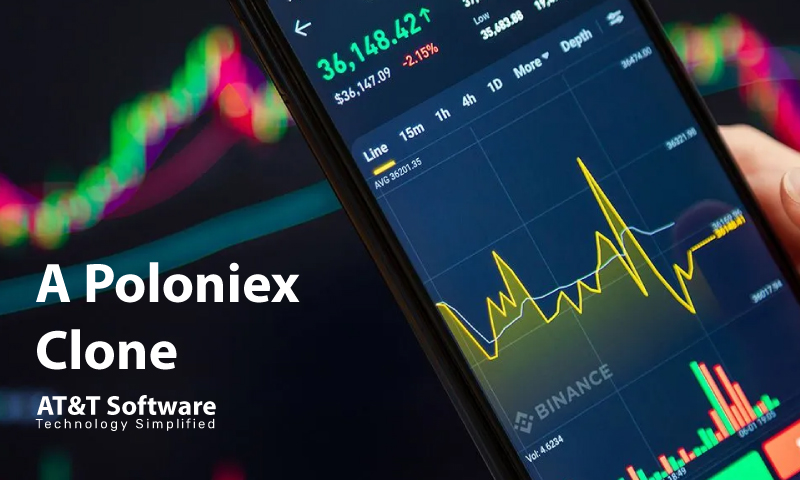 Cryptocurrency has been touted as the future or the next generation of digital transactions. Based on this view, developing a Poloniex Clone or similar platforms has become even more necessary. Unfortunately, there are only a handful of crypto exchange platforms availble in the market, and this is the best time to start on the journey before the market gets infiltrated.