I hope you enjoy reading this blog post.
Would you like to get expert advice? Click Here
home / blog / Make Your Paxful Clone Software And Build A Thriving Cryptocurrency Exchange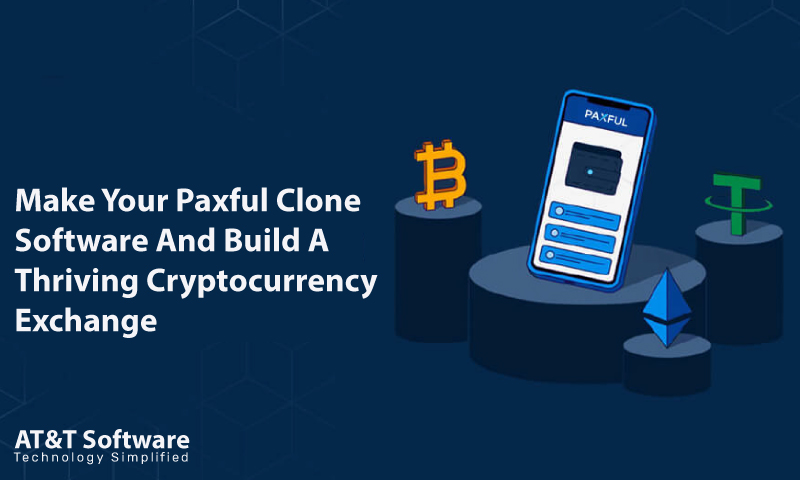 For those who want to create a cryptocurrency trading platform, the Paxful clone script is just what you need. Choose our customizable exchange clone software that's ready to go when you click "Launch." Paxful's clone software may be customized to meet your company's specific trading requirements. With the help of our Paxful clone program, you can quickly and easily set up a peer-to-peer crypto exchange with an escrow system that is 100% identical to Paxful. Our clone script has the same security mindset as Paxful, which makes it easier for you to protect your peer-to-peer crypto exchange from malicious activity and cyberbullying, making it easier for you.
The white label Paxful clone script we provide at ATT Software is the finest, combining cutting-edge trading capabilities with the most important safety safeguards. Our program has an escrow management system that may temporarily retain the crypto assets and then transact them after the user transaction has been verified by both parties. Our program, like Paxful's, offers a variety of payment options totaling more than 300 to make trading more convenient. In addition, the Paxful clone script allows you to add or remove payment alternatives based on your business's requirements. Start-ups and entrepreneurs who want to make their own cryptocurrency exchange business can get help from ATT Software. We specialize in making exchange clone scripts and Paxful clone scripts for their p2p trading business.
Why You Need A Paxful Clone For A Profitable Business?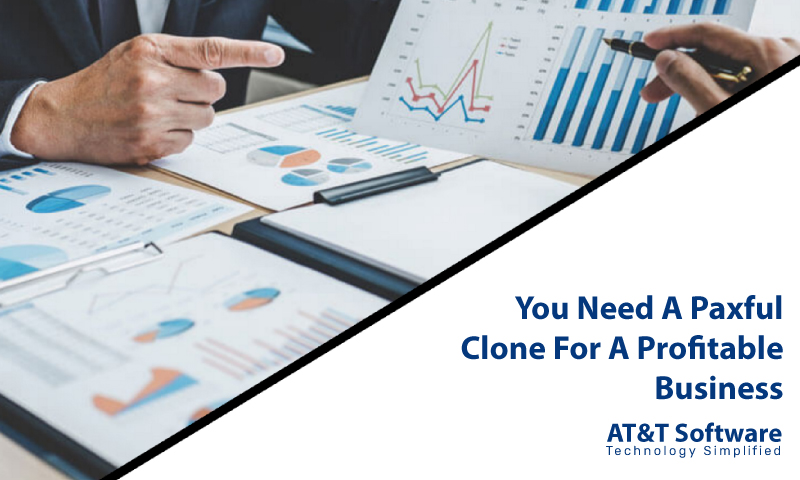 Paxful is the most well-known p2p cryptocurrency exchange supported by escrow. A large number of nations have used Paxful's cryptocurrency trading platform. With a Paxful clone exchange, you'll be able to attract a wider audience of crypto enthusiasts throughout the world with less work. For example, an exchange like Paxful would be beneficial for the following reasons:
Initiate a peer-to-peer crypto trade like Paxful
Paxful has made a user-friendly and visually appealing interface that makes people want to trade cryptocurrencies.
On the Paxful platform, more than 300 digital payment options can be used. This means that customers can choose how they want to pay.
Compared to other peer-to-peer exchange systems, trading orders are handled more swiftly on the Paxful exchange. As a result, Paxful customers will be able to conduct transactions instantly.
It makes the user think they are trading on a safe platform because Paxful has very high-tech security measures.
For those familiar with Paxful's status as a leading crypto escrow exchange service, the platform's p2p distributed ledger records all transactions there.
With the aid of affiliate and referral networks, users may make money on the side. In addition to the customers, the Paxful clone exchange owner may make a significant amount of money from numerous sources by developing a peer-to-peer crypto exchange like Paxful.
Top Features Of Our Paxful Clone Script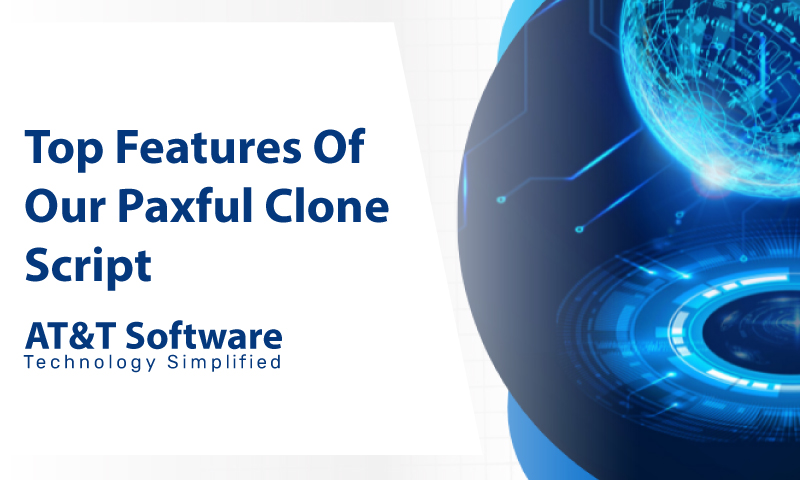 A Safe and Secure Escrow Service
Our top-of-the-line Paxful clone software comes with an escrow mechanism that lets your users do safe and secure crypto trading without having to worry.
Acceptance of a Variety of Payment Methods
Paxful's clone script lets you accept multiple payments, making crypto transactions more secure and simple for your customers.
Create Buying and Selling Ads
Using our Paxful clone script, your customers may publish buy/sell adverts according to their preferences to trade their bitcoins or other cryptocurrencies in a hassle-free way.
Live Statistical Information
To help traders make money, we provide live pricing, market charts, trading volume, and other graphical information.
Levels of Membership
This is based on the user's KYC verification and trading frequency. Our Paxful clone script has different withdrawal rules based on the user's membership level.
Core Features Of ATT Software's Paxful Clone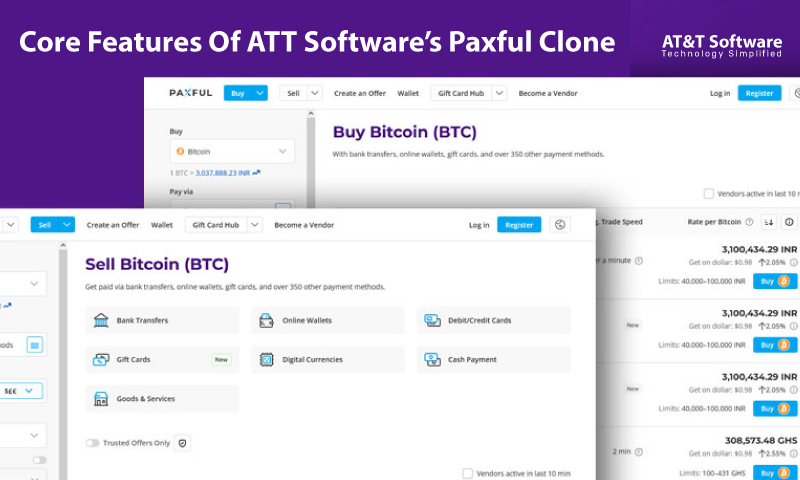 Customary User Interface
Numerous payment choices, account activity, transaction history, completed transactions, and buy/sell ads are available to customers.
Control Panel for the Admins
Admins can look at the total number of users, KYC-verified users, pending withdrawal requests, and completed transactions through a dashboard that we have made for them.
KYC/AML
Our Paxful clone script comes with a built-in KYC/AML feature. For clients to have faith in a system, they need to know how the system can assess risks.
Reviewing and Giving Feedback
There are many ways that customers can write reviews and ratings. They can look at how well the trader has done, what other customers say about them, evidence of their transactions, and more.
Integration of Fiat Wallets
We provide a wide variety of fiat currency wallets all around the world. The consumer just links his bank account to the exchange wallet and starts moving money.
Affiliate Management System.
Like Paxful, the dashboard here has a unique referral link, revenue, and several different levels for becoming an affiliate.
The Vendors' Dashboard
The Vendor Dashboard is a convenient way for the vendors to see precise information on their monthly crypto balances, their success rates in making successful deals, and their closing ratios.
Blocked and Trusted Users
A good or bad strategy to keep in touch with customers and sellers you've had a positive or negative experience is to trust your fellow users. Based on what they do, their offers will be more generous or not be shown to them on the offer page.
Limits on Withdrawals
Although there are certain limitations on the amount of money that users may withdraw monthly, you should consider that before continuing. You will be notified whenever a user attempts to do so. The administration will benefit from this, but only if finances are available.
A System for Direct Communication Between Users
Trades may be communicated about, and the participants can upload evidence of payment.
Support Mechanisms
Your users can ask questions and talk to the administrator right away using an instant help system with a chatbox.
Administrative Profits
Using our Paxful clone script's admin profit management, you may calculate your commission percentage by setting the trade and withdrawal fees.
Security Features Of Our Paxful Clone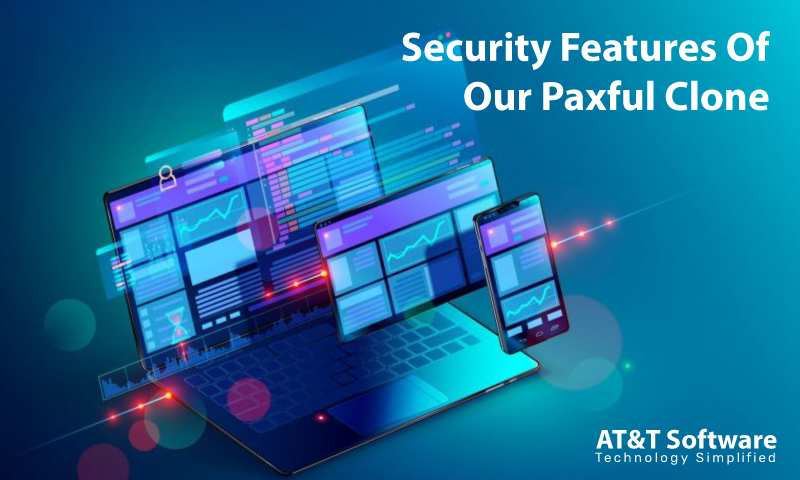 We've built our Paxful clone script with high-end security features to prevent scams.
Two-factor Authentication
Escrow Protection
Jail Login Guard
SSL Integration
End-To-End Encrypted Transactions
HTTPS Authentication
Security for Browser Detection
DDoS Migration
CSRF Protection
Data Encryption
Our Add-on Modules With The Paxful Clone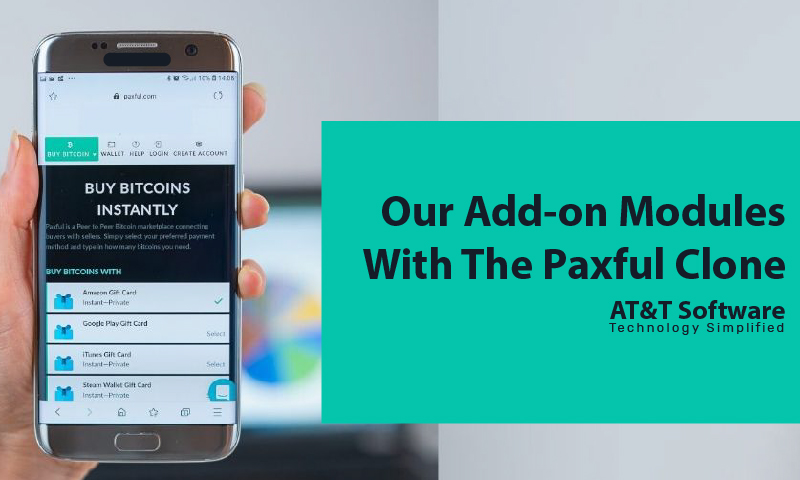 Affiliation Scheme
A user may earn prizes or bonuses by inviting their friends or other cryptocurrency users to join them.
Support for Multiple Languages
Our software's ability to operate in several languages is a convenient component. With multi-language support, you can create a world-class crypto exchange. Using this feature, you can grow your user base and get the attention of cryptocurrency enthusiasts worldwide.
Payment with Gift Cards
Gift cards are a popular means of payment that may be used in retail establishments. Traders may use gift cards as a means of payment and a thoughtful present with confidence.
The API Documentation
You can get real-time market data and conduct trades quickly using our API documentation. Third-party developers can now integrate into the platforms of several cryptocurrency exchanges because these platforms have made their APIs public.
Cryptocurrency Rate Calculator
Users can quickly find out how much their total crypto assets are worth in any of the currencies supported by our Paxful clone script's accurate and up-to-the-minute conversion rates.
Get Both The Android and iOS Applications for Paxful Clone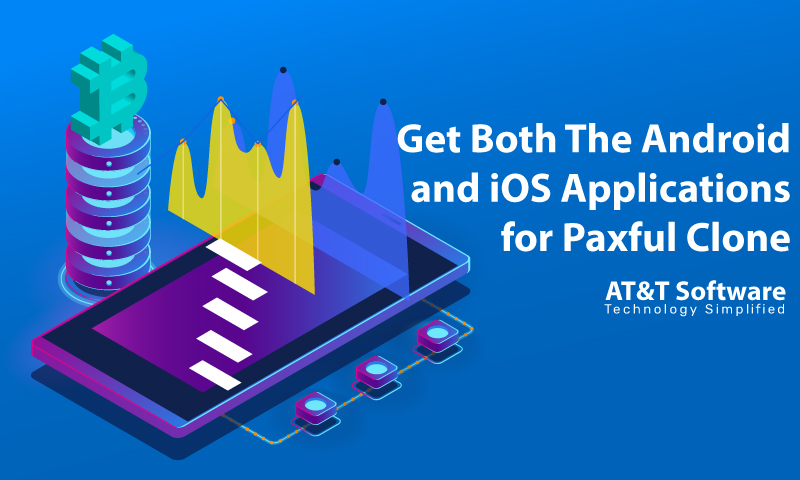 Users of mobile devices worldwide may now conduct peer-to-peer cryptocurrency trading more easily thanks to the Paxful clone mobile app. The Paxful clone mobile app has all the functionality and security plug-ins of the Paxful trading app. ATT Software is a leading provider of Paxful clone app creation services, specializing in delivering exceptional results. With the help of our script's beautiful interface, you can easily find the right trading partners. Using our Paxful clone app development service, you may design and publish an appealing mobile app for crypto trading identical to the Paxful exchange application.
Our Paxful clone software will be able to run on both Android and iOS devices. With this strategy, you'll quickly attract many new crypto traders to your site. Traders will be able to stay up to speed on the latest crypto market standards through your website.
Why Choose ATT Software For Your Paxful Clone?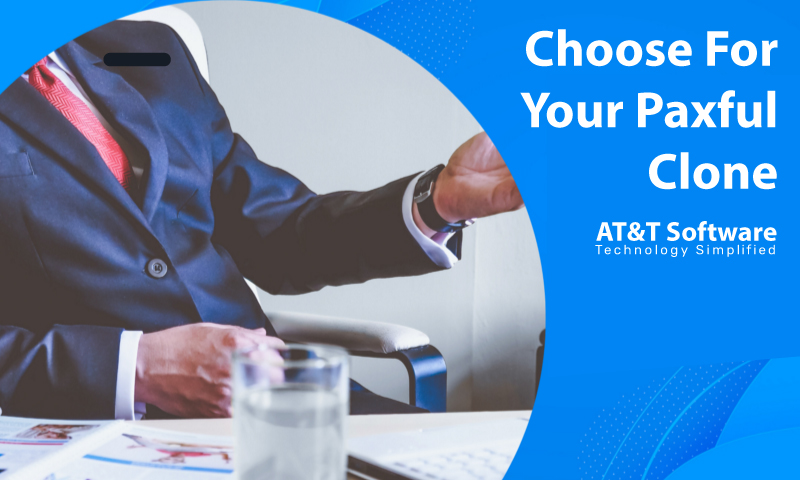 Paxful clone script provider ATT Software is an award-winning software company in the crypto world. Our specialty is to provide all popular clone scripts and white-label crypto exchange software with trading modules that suit your needs. The Paxful clone software we provide is free of bugs and may be customized to meet your specific needs. So far, we have successfully produced more than 100+ crypto exchange clone projects for reputable worldwide customers and made them successful entrepreneurs of all time. Paxful clone script is available as turnkey software that you can change to meet your company's needs. You can add any trading functionality you want to the software.
We can construct a Paxful clone program using the latest blockchain technology and infrastructure. Because security is a top priority for us, we've included a slew of safeguards in our Paxful clone script.
Create your own peer-to-peer cryptocurrency trading platform, similar to Paxful, using our expertise and get your crypto exchange company off the ground.
To make a Paxful clone script with a lot of functionality, we at ATT Software follow the rules below.
Collecting Requirements
Our staff will gather all of your needs and present you with the finest p2p crypto exchange solution for your company.
Detailed Preparation
First, our business team professionals will analyze your company's needs in-depth, which will be kept in the strictest of confidence. Our experts may develop Paxful-like exchanges in accordance with your company's demands.
Designing
It's more crucial to create an interaction that's built to last. Our UI/UX designers will sketch the p2p exchange in accordance with your preferences.
Development
The high-level security, smart connections, and important trade features that our team's experts make are made with the most up-to-date technology.
Testing
If there are any flaws or defects, we may fix them by doing a beta test on our Paxful clone program.
Deployment
Now that you have the Paxful clone exchange, you can launch it into the crypto market and start reaping the rewards.