I hope you enjoy reading this blog post.
Would you like to get expert advice? Click Here
home / blog / OLX Clone App Development Solution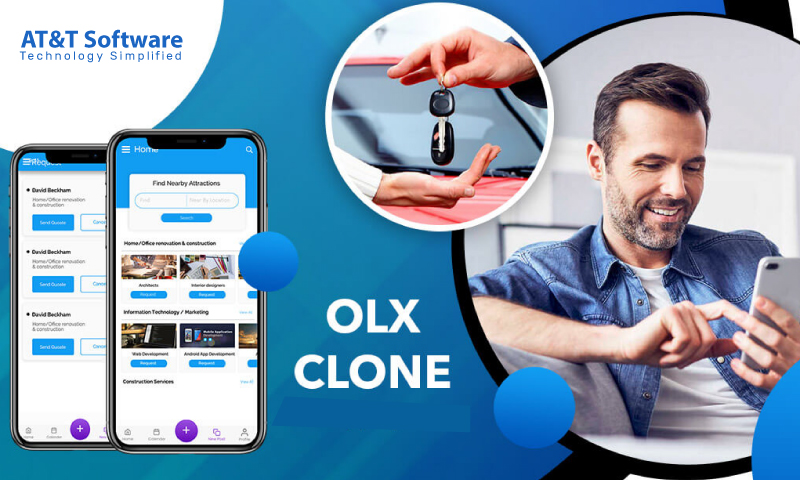 AT&T Software offers specialized OLX clone development services at competitive pricing.
AT&T Software is a reputed web and app development agency with years of experience in offering specialized app development solutions. We develop OLX clone app development services to help you release an online classified marketplace similar to OLX.
Build a classified marketplace empire by endorsing the best available deals to a global market through OLX clone app development. We offer customized solutions to meet your specific requirements and help you make a huge profit.
Request A Live Demo For OLX clone app development. View our pricing plans.
Do you require an online classified business similar to OLX?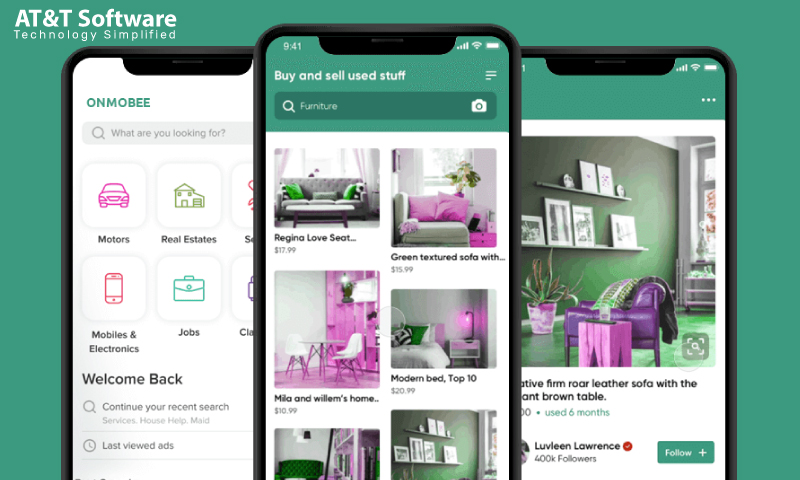 If you are looking for OLX clone app development solutions, you have come to the right place. Online classified marketplaces are businesses that enable people to post a variety of ads for buying and selling items such as cars, smartphones, real estate, electronics, and other items.
OLX is one of the largest online identified marketplaces globally, with a net profit of over $60 million and daily traffic of over a million ads. The rise of OLX evidences the achievement of classified ads.
View our pricing packages for OLX clone app development services.
Connect With Us Today!
Classified Script That You Can Adopt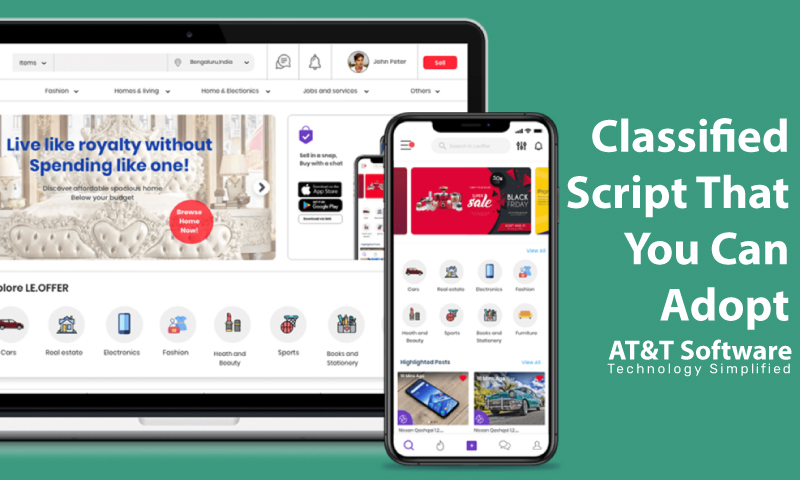 The classified script is a software program that allows you to create an online classified marketplace. Our classified clone app is attractively designed and enhanced with cutting-edge technology to meet your specific requirements.
An all-in-one app that can be tailored to fit your specific business needs. It could be a real estate development company, an automobile reselling company, or even an electronic goods reselling company. AT&T Software's OLX clone app not only does the job flawlessly, but it's also great for business!
Talk to our expert team for OLX clone app development services.
Classified Application Development with an OLX Clone App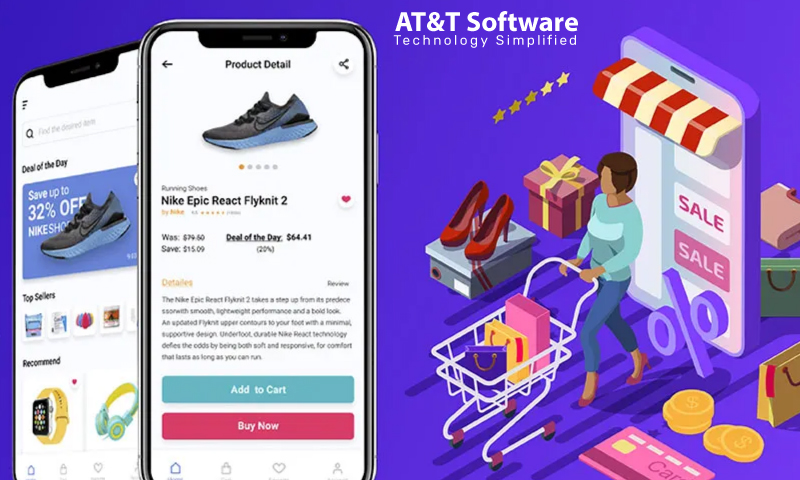 AT&T Software's OLX clone app script has the key characteristics of fruitful flexibility, enabling an entrepreneur to generate various apps based on various business requirements. You can choose the particular niche and facets you require from various features. The following are among the famous online classified businesses that can be started with the OLX clone app.
Marketplace for Job Classifieds
It is one of the most well-known classified businesses, with the highest market share among other classified fields. Jobseekers and employers searching for a qualified individual and a quality firm will use the platform. Subscription fees, premium fees, sales fees, sponsored post fees, third-party ads, and other fees can be used to monetize the job classified platform.
Marketplace for Classified Ads in Real Estate
Real estate is a $4000 billion industry that not everyone will overlook. The OLX clone app script can be used to develop a variety of domains within the Real-estate ecosystem, such as commercial, residential, and community development, and serve as a platform for buyers and sellers from all walks of life to find their dream property. The classified marketplace platform's main source of revenue and traditional income parts is commission.
Marketplace for Automobile Classifieds
Incubate an Automobile Classifieds Marketplace to cash in on the ever-flowing stream of profit made possible by the automobile industry. It's been one of the most popular product categories for over a century, with a high level of modern usage. Using your platform, expedite the selling and buying of automobiles such as cars, motorcycles, and heavy vehicles, and leverage profits that will skyrocket over time.
Marketplace for Pet Ads
Pets and pet stores are always luxurious commodities dubbed cute, sweet, and whatnot. Launch a Pet Classifieds Marketplace to demystify the space by allowing people to buy and sell pets and pet products. Pet lovers are flocking to the Internet to buy the creatures who live in their hearts due to increased digitalization, and your Pet Classifieds Marketplace could be the perfect place for you to meet this demand.
Marketplace for Auctions
It used to be an arduous task to digitize the auction industry. It can, however, be established in a matter of days using our OLX clone app. script. You can create an Auction Marketplace empire by creating an Auction Marketplace that caters to this specific niche. Auctions sell millions of products in a wide range of categories. It could be the best opportunity for an internet app to capitalize on the opportunity and gain market share.
Do you want to create a one-of-a-kind Classified Marketplace?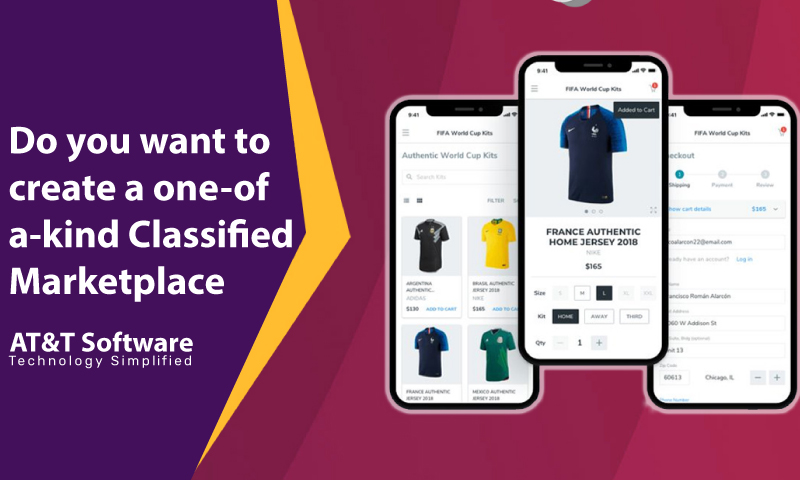 We search for developers to help you bring a different classified marketplace concept to life that you believe will disrupt the market? Then, take comfort in the fact that your wait is over. Our OLX clone app script is highly customizable according to your preferences and ideas.
Contact us for OLX clone app development services.
Our OLX Clone's Highlights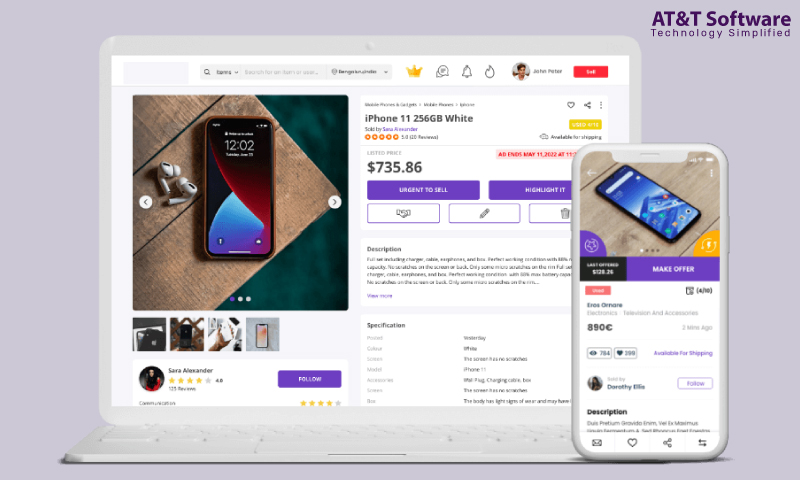 Upload Media (Photo/Video)
Sellers can use their mobile phones or cameras to upload photos or short videos of their products. A description increases the product's visual attraction, resulting in more sales.
Filter With Intelligence
It's a handy tool that enables buyers to sort products by categories, vendors, price, date posted, and other factors. Sellers can change the descriptions of their products based on popular filters.
Registration In One Step
Registration and verification are simplified because sellers and buyers can register with their email account, Facebook ID, Instagram ID, and phone number rather than filling out lengthy registration forms.
Search Based On Location
Buyers can browse types of products based on their selected destination, saving time.
In-App Messenger
In-Built Messenger allows sellers and buyers to communicate instantly, quickly clarifying questions and potential deals.
Listing That Has Been Amalgamated
Sellers can create different listings based on their products, and they can update/modify product details at lightning speed because they have access to consolidated listing information.
Categories With No Limits
Sellers can virtually involve their products in as many categories or subcategories as possible, vastly increasing their tactical flexibility.
Do you want to make your own classified application? Talk To Our Expert Team Now!
The Best Classified Script for Getting Your Ad Marketplace Off the Ground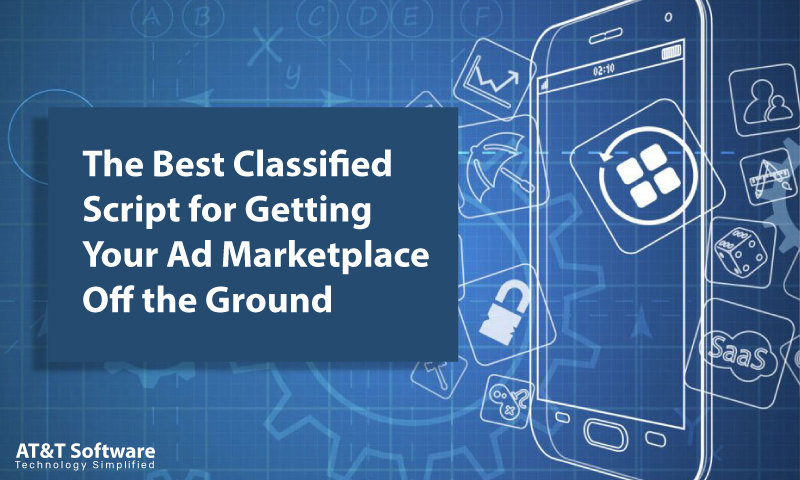 Script for a single vendor
If you're a single-product or single-category vendor, this script will help you take your business to the next level.
Script for Multiple Vendors
Multi-Vendors who sell a variety of products of various types use a Multi-Vendor script to provide a rich user experience.
Script for a startup or a business
Entrepreneurs who want to initiate a classified marketplace can use the startup/Enterprise script to capitalize on the marketing opportunity right away.
Get the OLX clone app now. Connect with us!
What is the functionality of our OlX clone app script?
AT&T Software has worked hard to ensure that the script reflects the working process used by the classified marketplace industry's rulers.
Register and log in
Register for an account by entering the necessary personal details like name, address, email id, phone number, or social media credentials.
Add your items
Enter the information about your products, including photos and a detailed description.
Product validation by the administrator
The admin validated and authorized the product details.
Created a listing
Your product has been officially listed in the marketplace following verification.
The customer looks for your product
Customers who are interested in your product can find it by using the search option.
Interact with customers
You have the option to negotiate deals and confirm the order.
The customer buys the product
You are able to deliver the product as agreed upon with the customer.
Our OLX Clone App's Features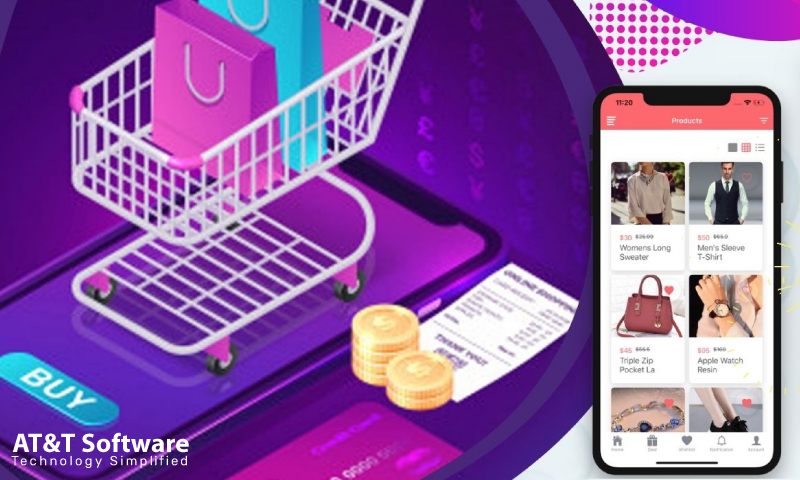 Easy and simple registration
Buyers can register using their email address, Facebook account, Instagram account, and phone number, alleviating potential customer gain points.
Option for smart search
With so many products and categories to choose from, creating a search bar that filters through various criteria and displays the most relevant search results enhances the consumer experience.
Listing of many categories
Products are classified into various categories based on domains, which aids in providing a quick lookup process and increases the likelihood of actual purchase.
Save products in the cart
Clients can save a product they're interested in and buy it later without searching for it again.
In-app chatbox
Buyers can communicate with sellers and work out pricing and other details in real-time, increasing trust in your marketplace.
Support for multi-language
Buyers can gain access to the global market by offering multilingual support, which The app can effectively combine with multi-currency support.
Social media sharing
Customers are permitted to share information about their exciting products on social media, which serves as free marketing for your marketplace.
Instant ad alerts
Buyers can enable alerts for specific products triggered by email notifications or text messages.
Rating and feedback sharing
Customers can provide feedback on their purchasing experience as well as rate the product, increasing seller community awareness.
Voice Messaging Solution
Incorporate a voice messaging solution into the solution to improve the chat encounter of classified site users. This feature will facilitate incredibly quick communication between users and, as a result, will easily capture the attention of a large number of users.
The splash screen
You can give your classified app an amazing look by including this incredible splash screen feature in the solution. This animated splash screen feature will amaze users on your application's loading page, making your classified app stand out from the crowd.
Option for intelligent response
By incorporating this enticing feature into the solution, you can enable users on the online classified platform to respond quickly to each incoming chat message. There is no wonder that this feature will catch the interest of site visitors.
Shipping API integration
When selling a product, the seller has the option of specifying whether the item is available for shipping.
Monitor product shipment
The OLX clone app allows buyers to monitor the item(s) they have purchased. The buyer is given access to detailed information.
With amazing plugins, you can improve the user experience.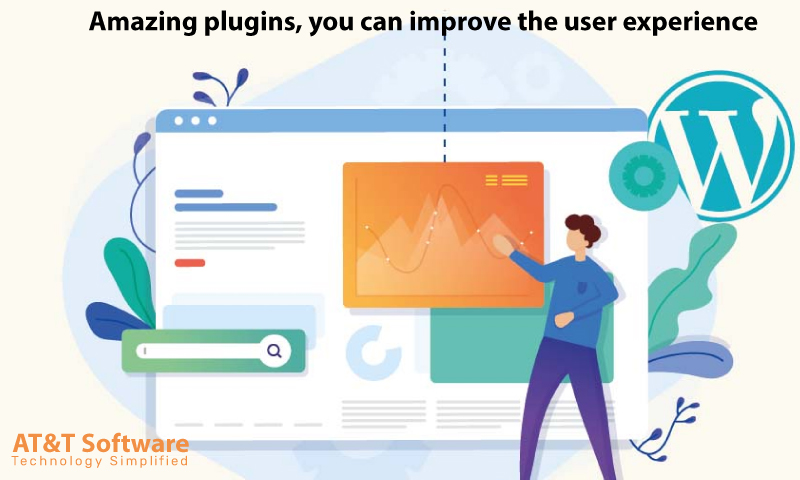 Aside from the stellar basic features, the fantastic add-ons are what set it apart from the competition, as they take the smoothness to a whole new level.
Spam filter
The classified script boasts an ingenious spam prevention mechanism that faultlessly detains potential fraudulent users.
Control panel for advertisements
Admins can promote using full-page ads while also limiting the number of ads that a user can post at any given time.
Intelligent language translator
The advanced language translator enhances the shopping experience and makes it more accessible.
Execute-by-attribute
Admins can make precise adjustments and change the app's working scheme. It can, for example, be used to display ads based solely on a particular geographic area.
Now is the best time to introduce your classified market application.
Get AT&T Software's OLX Clone App Now!
The Benefits Of Selecting Our OLX Clone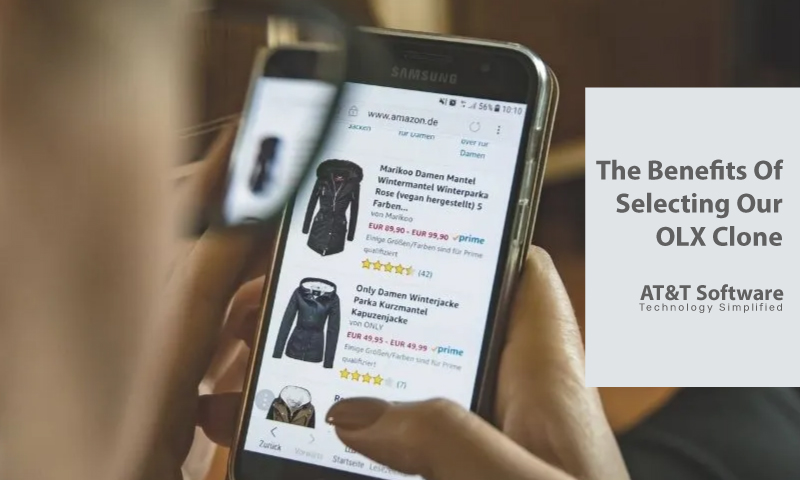 Worldwide Reach
The OLX clone app provides you with robust features that streamline your large niche and provide depth of focus, allowing you to achieve global recognition and reach.
Short Timing
The platform's various activities, such as ad posting and payment processing, are completed at an astounding rate, providing a one-of-a-kind customer experience.
Products With Affiliate Links
Increase your revenue by placing advertisements in your marketplace.
Built To Be Seo-Friendly
The script is designed to align with the most recent SEO trends, retaining your clone app up with the pack's pace at all times.
Latest Technology
Everything is planned, but only a few are well-practiced. Nevertheless, our script is entirely built with the most up-to-date technologies.
Option For Dynamic Filters
This feature of our software allows sellers to customize the groupings and filters for their product listings. As a result, millions of customers on the online classified platform will have a better experience.
Search will be based on:
Search results are based on the product price.
Search for local sellers and products.
Filter your results by characteristics.
Homepage Similar To OLX
The user interface (UI) of our Progressive Web Application (PWA) is based on the original OLX clone website and app.
How Can Our OLX Clone App Assist You In Operating A Commercially Viable Online Classified Business?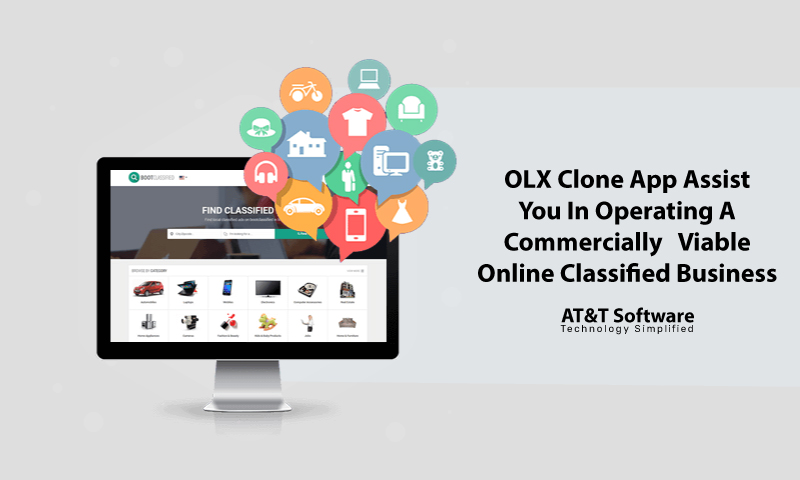 With a clear understanding of what people today expect from an online classified platform, our expert team has meticulously crafted a best-in-class OLX clone strategy that meets numerous impressive features, responsive design, cutting-edge technologies, and so on. Consequently, capturing the attention of the people on the classified site will be a piece of cake if you use our dependable OLX clone.
In addition, our adaptable OLX clone solution will allow you to include a variety of features and functionalities based on your specific business concepts and needs. As a result, with our adaptable OLX clone solution, bringing your online classified business dreams to life will never be a difficult task.
Furthermore, our OLX clone solution is subjected to extensive testing steps in order to demonstrate improved performance across various platforms. So, if you want to start and run a profitable online classified business in this fiercely competitive world, use our best OLX clone solution.
Connect with us for OLX clone app development.
Our OLX Clone App's Revenue Model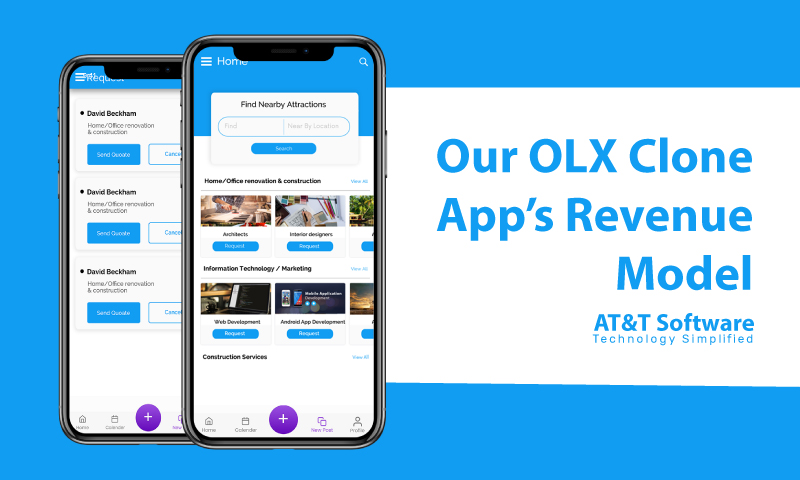 Our classified app script is not only technologically superior but also business-savvy. As a result, the script generates a plethora of revenue streams.
Fee for Transaction
You are compensated for each transaction that occurs in the classified marketplace. This works extremely well for sales, and you can set a commission percentage as a transaction fee.
Ad Fee for Premium Ads
A substantial fee can be levied as a Premium fee from sellers in exchange for granting them access to advanced features such as placing their ads on a premier spat on your app and newsletters, blogs, and so on.
Google Adwords
You can earn money while increasing traffic by allowing Google ads to appear on your classified app's product page.
Fee for Advertising
You can monetize your banner spaces and post sponsored ads for the seller community, increasing the likelihood of transactions.
Exclusive Promotions
Our Admins can earn more money with this revenue factor by allowing sellers on the classified site to record their products in featured positions. Because the featured promotions easily capture the attention of users, sellers will wish to list their products, and the admin will profit greatly as a result.
Banner Ads
Banner advertisements are in the spotlight nowadays. This intriguing revenue source of ours enables admin to profit by putting banner ads on the classified site. In addition, many sellers will opt for banner ads because they are visually appealing and allow admin to earn more easily.
Pay in Each Transaction
This revenue factor of ours allows admin to profit whenever new purchases are made on the site. As a result, for each new transaction that occurs on the classified platform, the admin will receive a certain percentage of the commission.
Our Method for Creating an OLX Clone App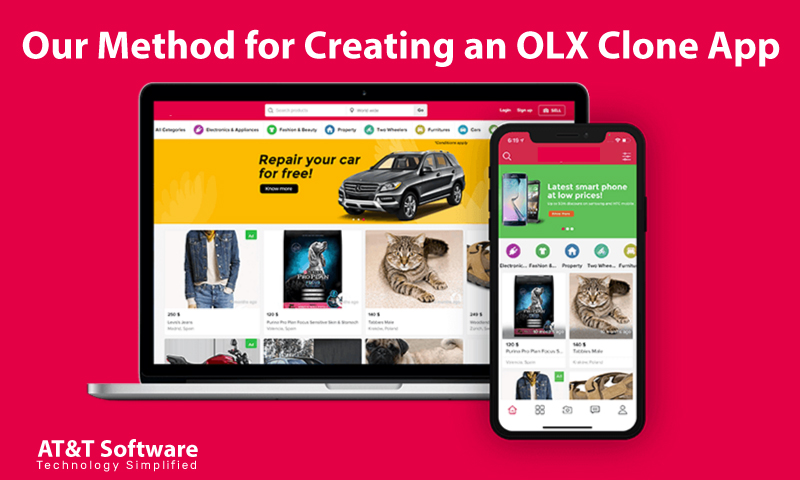 Study of Specifications
Customer satisfaction is our top priority, and we spend a significant amount of time understanding the specific requirements and ideas to be incorporated into the app.
Analysis of Requirements
After drafting the customer needs, our devoted study team searches through every possible option needed to carry out the project.
Product Creation
Once the needs and actions have been determined, our exceptional developers spectacularly begin the development process with the utmost importance placed on user experience and creating a stunning product.
Testing
The final step before launching the app is for our developers to ensure that it is free of issues/bugs and meets the needs of the customer.
Launching
The script is always presented on or before the deadline and is completely ready to go.
Request A Live Demo Of The OLX Clone App.
Have A Look At Our Pricing Packages: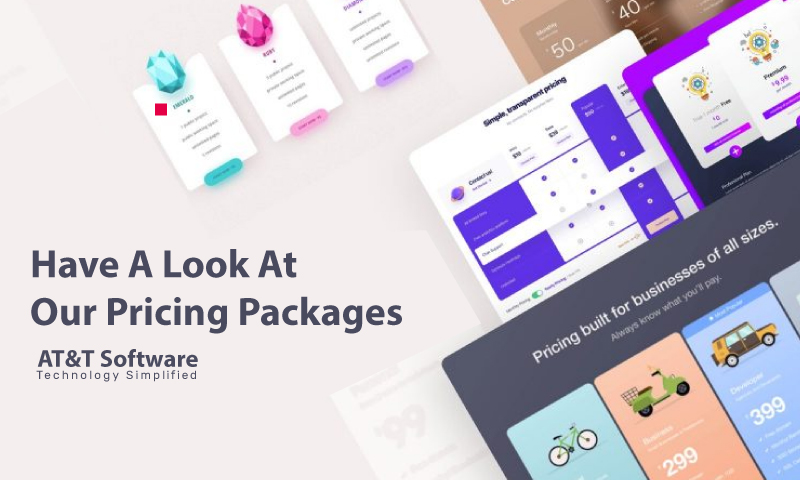 Features of Admin Panel
Login to Admin
Forgot your password?
Admin Control Panel
Statistics on Ads
Statistics of user
Advertising Administration
Manage the Ads List
Category Management
Subcategory Management
Category Enable/Disable
Ad Picture Upload
Manage the Ads Type
Custom Fields Management
User Administration
Manage the Roles
Control User Permissions
Organize Titles
Management of Payments
CMS Page Administration
Control General Preferences
Configure the Homepage
Control the Language of the Application
Package Management
Change Payment Preferences
Control Advertising
Control Countries
Control Currency Code
Control Time Zones
Maintain the Blacklist Record
Control Report Types
Plugin Management
Delete Cache
Backup of Data
Mode of Maintenance
Account Management for Administrators
Password Reset
Features of The OLX User Application
Registration of Users
Login for Users
Forgot your password?
Homescreen
Select a Country
Select a City/Region
Place Free Ads
Upload an Image for Ads
Add Seller Information for Ads
Ad Packages should be added.
Search by Category
View the Most Recent Ads
View Ads Specifications
Report Advertisements
Advertisements Save
Message (Ads)
View Advertisement Suggestions
Frequently Asked Questions (FAQ)
Contact the Seller Using Social Media
Modify the Application Language
Browse
Management of User Account
Management of User Ads
Add to Favorite
View Saved Posts
View Pending Requests
Archives Ads Management
Chat Management
Payment Details Management
Payment History Management
Password Change
Buy And Sell Items
Block or Deactivate Account
How Much Is The Cost Of Making An Application Like OLX Clone?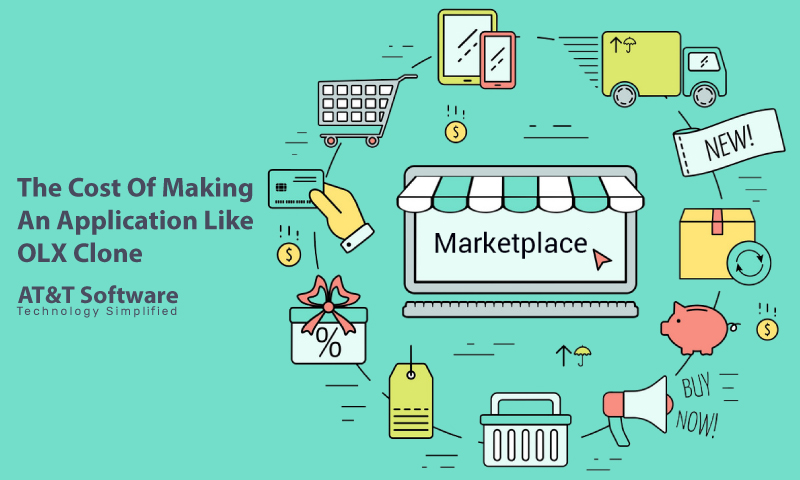 The cost of developing an OLX clone app script varies depending on the project. It is usually determined by a number of factors, such as the application framework, functionalities, additional features, development team size, and so on.
We brainstorm to finalize the development cost after we understand your requirements, taking into account the parameters mentioned above.
If You Are Looking For Developing An OLX Clone Application, You Must Choose AT&T Software, Because: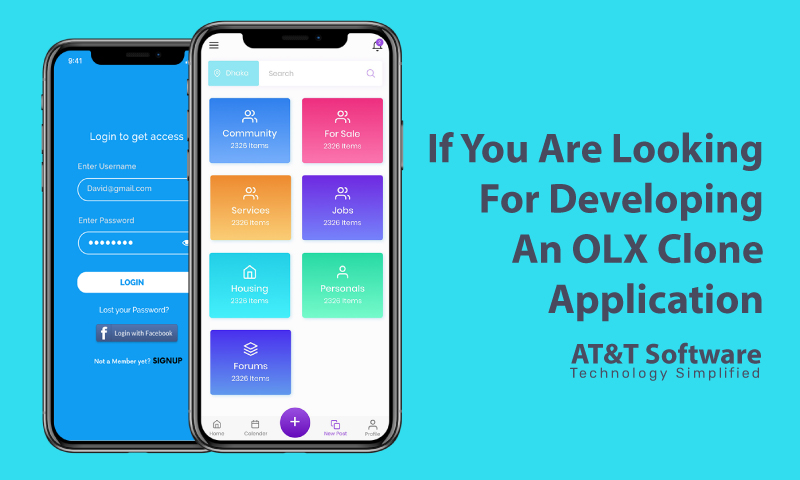 Our OLX clone script is the obvious choice if you really want to launch a classified ads marketplace with a strong foundation and cutting-edge features. They are combined with the capacity to create consistent revenue from multiple sources all within the app. Aside from these, market leaders select us for specific reasons.
High Quality Products.
We Have A Dedicated Expert Team.
Always On Time Delivery.
We Offer 100% Success.
Get Your OLX Clone App Today! Contact Us For Further Details.