I hope you enjoy reading this blog post.
Would you like to get expert advice? Click Here
home / blog / PayTM Clone App Development Service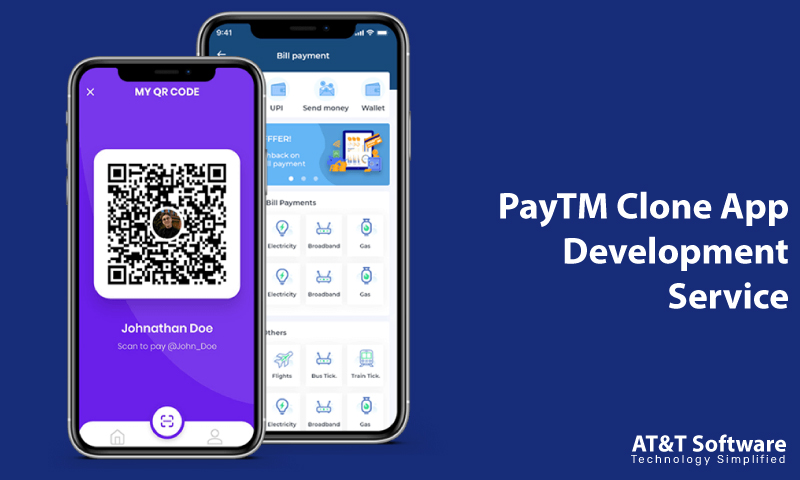 Make a Profitable eCommerce payment gateway like PayTM. 100% customizable PayTM clone app allows you to launch your payment gateway solution right away. Robust, scalable, and resiliency are all words that come to mind when thinking about this system.
So, let's get started!
Start Your Mobile Recharge/Bill Payment/P2P Payment And Electronic Wallet App Today With A PayTM Clone!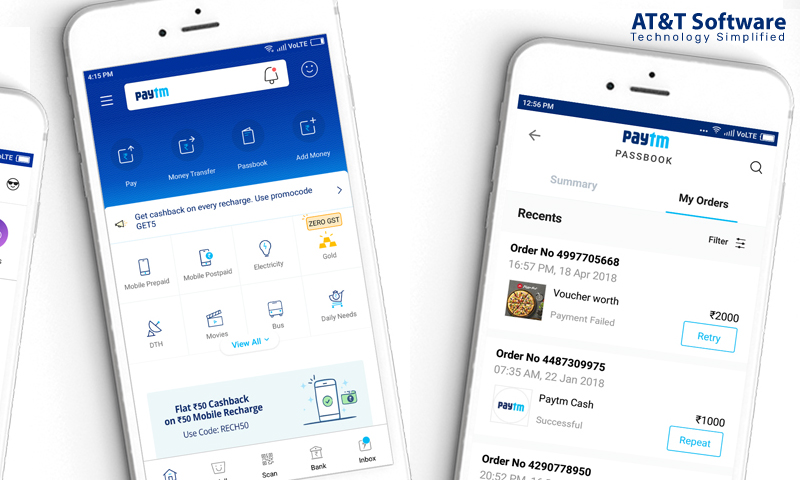 With our PayTM clone app solution, online recharges, utility bill payments, and money transfers are quick and easy. Customers will be able to handle digital payments with ease, and companies will be able to receive payments quickly. This commission-based online payment solution is your ticket to an upcoming year with a large audience!
Our PayTM clone app is highly configurable and comes with useful details for smooth operation. So get your hands on this great solution and profit handsomely from this profitable industry.
Connect With Us Today To Discuss Your payTM App Development Project.
Request A Demo
Our PayTM Clone Application's Major Parts
Our PayTM clone application is a versatile app solution that adds several new features mentioned below.
Smartphone wallet
Allow customers to add currency to their wallets to make payments straight from the wallet app without using bank or card services.
Payments for recharging and utilities
Easily process bill payments for utilities such as mobile recharge, DTH recharge, housing, gas, electricity, water, and so forth.
Purchase e-tickets
Book bus, train, or aircraft reservations online straight from your wallet app, making your booking process simple.
Remittances from abroad
Allow consumers to send money to relatives, colleagues, or other people who live in foreign countries at a low cost.
Discounts and awards
Captivate a big customer base by providing loyalty points or special offers to be redeemed during online shopping for purchases made through the portal.
Internet banking
Allow people to use financial services without having to visit a bank. Profiles can be developed and maintained online.
Our PayTM Payment Application Clone's Standout Characters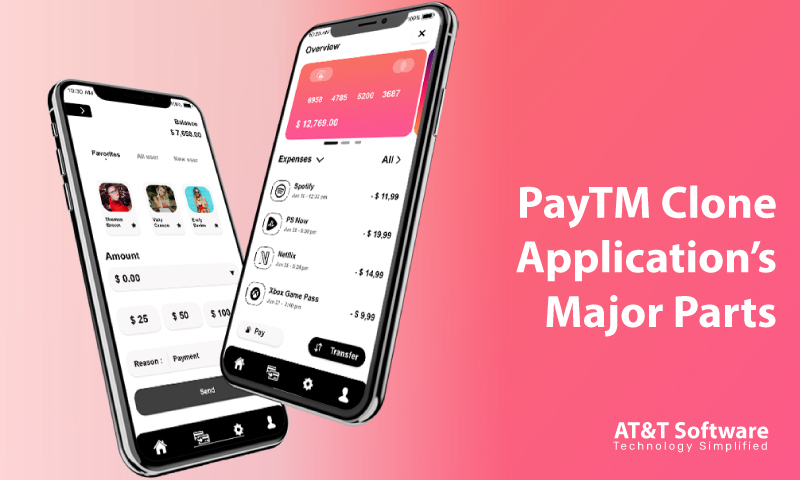 Verification ID and OTP
Every time a user attempts to log in to the app, a unique ID or OTP will be communicated with them, enhancing the application's protection.
Simple ease of access
Customers can instantly add money to their e-wallets and make payments from anywhere at any time.
Backup and restore
All payment details are automatically stored and updated when customers need to access them later.
Contactless transactions
The software incorporates contactless money transfer technology such as NFC and QR code scan and payment.
Easy P2P Transactions
The P2P payment tool helps consumers send and receive payments to and from family and friends.
Award and discount
To encourage customers to handle transactions on your platform, offer bonus points in cash, shopping vouchers, or discounts.
Refunds
If transactions are not processed, the amount deducted from your wallet will be reimbursed automatically.
Create an invoice
A detailed invoice will be prepared and emailed to users after each transaction. They can also get it from the application.
In-built camera
The software features a built-in camera for scanning QR codes and other papers required for KYC verification.
Dashboard for administrators
With a fully thorough admin dashboard, you may get actionable insights into your organization's workings, weak points, and much more. In addition, the admin can get a bird's eye perspective of the entire organization via the dashboard.
Full customization
All of our products, including the PayTM clone, may be completely customized. In addition, app owners can customize the application to meet the specific needs of their business.
A variety of payment options
The PayTM clone is a useful solution that can fulfill the needs of any enterprise, with the capacity to allow payment services such as credit card, debit card, internet payments, and much more.
Enhance Your Business With A High-End Mobile Wallet Solution Like A PayTM Clone App!
Get It Now!
Request Demo!
Special Add-ons Of Our PayTM Clone App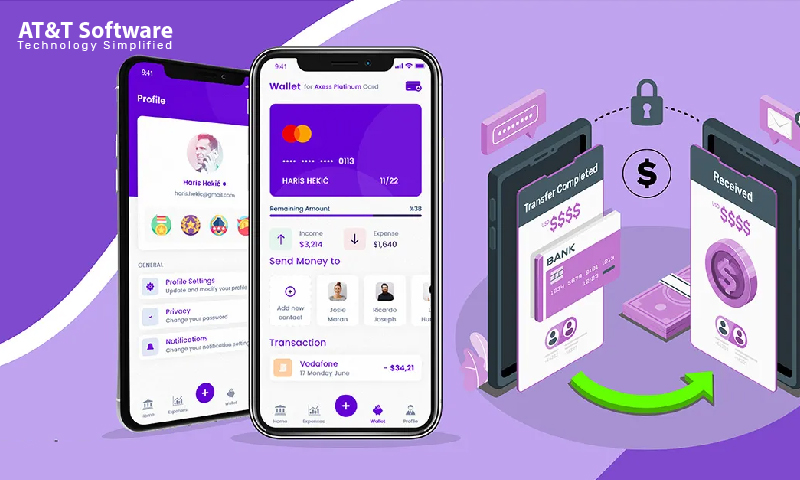 AT&T Software's PayTM clone application has the following distinct features:
Peer-to-peer payment app
We develop a basic and useful P2P payment gateway. This app is compatible with both Android and iOS mobiles and also with the web.
Easily transportable
Wallet platforms like PayTM must make life simple for their clients. Our PayTM clone app's highly portable project ensures that payments are super easy.
Backup of Data
Any mobile wallet platform, such as PayTM should include a robust data backup mechanism to ensure that customer information is not lost.
Contactless technology
We have fitted our PayTM clone with Near Field Communication (NFC) and QR code characteristics to improve the quality of life for everyone involved as a dedication to the latest technology at our disposal.
Quick registration
Increase your conversion rate by implementing a simple registration procedure that makes it simple for clients to sign up for the application.
Bluetooth or iBeacon
Users now have more methods to transact monies with convenience and efficiency. All thanks to the addition of iBeacon and Bluetooth technology to our platform.
Personalized QR Codes
One of the most important features of any payment app, such as PayTM, is QR codes. You may receive your own unique code right away with a customizable QR code registration with us!
Streamline payment gateway
The streamlined payment platform we provide allows users to view the box in as many ways as they choose.
Smart blockchain technology
This technology is implemented in payment app solutions to ensure that payments are processed without delay or intervention. It's typically employed when dealing with large sums of money.
Working Procedure Of Our PayTM Clone App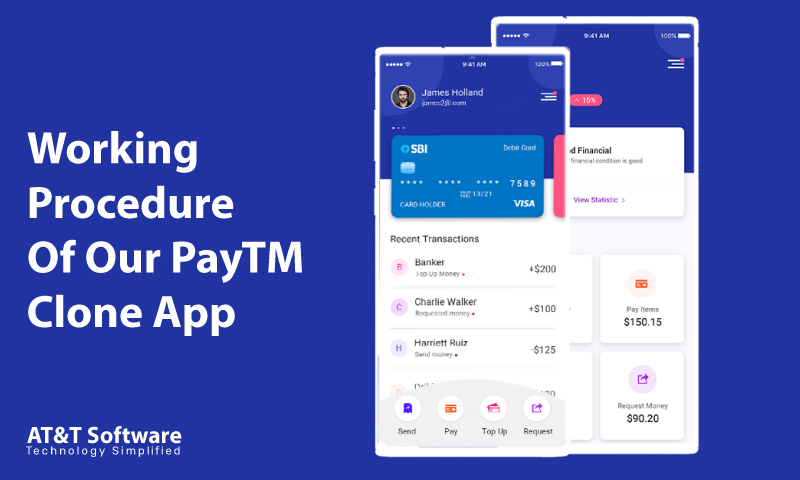 Several firms have integrated payment gateway technologies into their ecosystems to handle safe and speedier payments. You can also choose the best option for your needs based on the advantages stated below.
The software allows users to sign up with their email addresses or phone numbers. They can fill out their accounts and add their bank account information. They can transfer money from their bank accounts to their digital wallet. Customers can now send and receive money without having to deal with any third parties. They can also make utility top-ups and bill payments directly through the app.
E-tickets for bus, train, and aircraft travel are also available. Users can buy things directly from vendors using the ecommerce payment app. Users can receive their orders and rate them on the app to benefit other customers.
Creating an account on the app
After downloading the application, the customer must first authenticate with their bank details and other pertinent information.
Transfer of funds
Customers can send and receive funds immediately from their cell phones once their account has been set up and validated.
Recharges and payment services
Customers can create automated payments and recharge every month using reload sites like PayTM.
Offers and push up notifications
On the PayTM clone app, customers may set up push notifications and reminders for deals. Any new discount or offer will be notified immediately to their phone number.
Quick and easy billing
Customers can use the PayTM clone to pay for goods and services because of the advantages provided by QR codes and NFC. It's never been easier to make a digital payment.
What are the advantages of using our PayTM clone app for your business?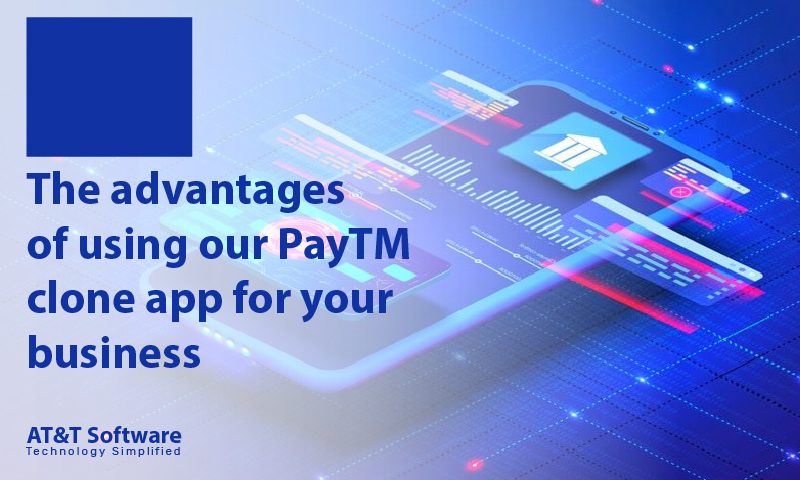 Several firms have integrated payment gateway technologies into their ecosystems to handle safe and speedier payments. You can also choose the best option for your needs based on the advantages stated below.
Payments are made without using cash
Since the introduction of digital payment apps, it has been unavoidable for business owners to provide an online payment option.
E-commerce transactions
Online merchants and retail retailers have begun to accept online payments. Promoting your app increases the likelihood of it being accepted by such firms.
Smooth and easy procedure
Organizations can streamline and automate their payment procedures using our PayTM clone app, effectively making it more efficient.
Access to a variety of platforms
All Android, iOS and Windows devices can use the PayTM clone app at any time.
Advice from the government
Several governments promote online payments throughout the world since they provide reliable money transfer services.
Reach throughout the world
PayTM and other digital payment apps are well-known for attracting users from all around the world. So you can also participate in this market without any difficulty.
Our PayTM App Clone's Properties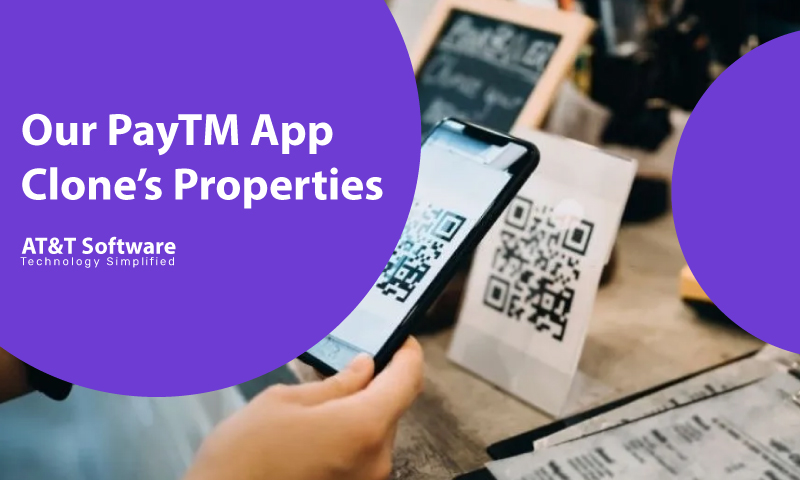 User Segment On PayTM Clone App
Sign up quickly
The app features a variety of sign-up and login options to make user onboarding simple and rapid.
Creating a profile
Clients can access information such as their name, contact information, and more. In addition, they can check their accounts, and the authentication information is given.
Add money
Users can add money from bank accounts to their in-app wallets to ensure speedy payment processing.
Look and pay
Users can utilize this feature to look for various services and pay for them using the payment gateway application.
Utilities & Recharge
Customers can use the app to recharge their phones, pay for utilities, and so forth.
QR Codes
Customers can scan the QR code and pay for products or services they have received anywhere, at any time.
Money transaction
The P2P transactions app allows users to send money quickly to friends, family, contacts, and enterprises.
Money request
Customers can ask their friends, family, and acquaintances for money. The recipient will be contacted as well.
In-built chat
Customers can also use the in-app chat feature to send text messages to others.
Savings & Coupons
Discounts and voucher coupons can be issued to certain users based on their money transfers.
Transaction status
Users are notified of the status of each payment handled via pop-up message alerts. It is also possible to send email warnings in their registered mail id.
Payment invoices
Customers receive an email with the invoice for each payment for their records.
History of transactions
All successful, failed, or canceled transactions are listed here for the user's convenience.
Agent Profile On PayTM Clone App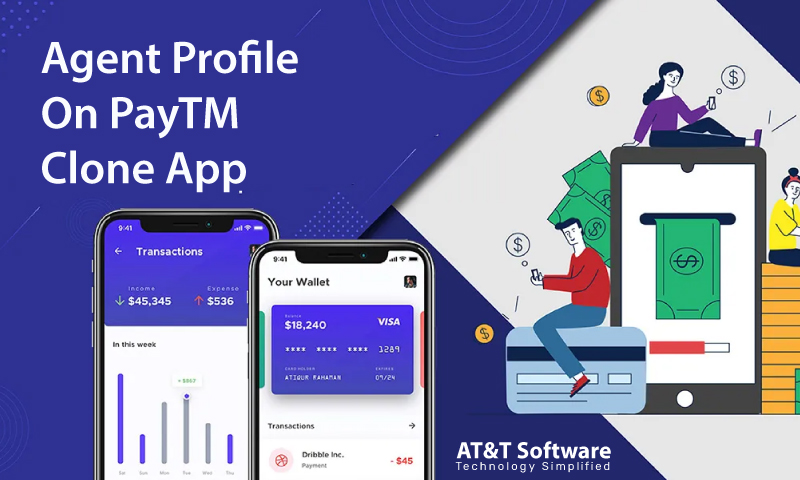 Profile of an agent
Agents can build and edit their profile information, including their personal and contact information. They can also change them if required.
Utilities & Recharge
Agents can use the payment gateway app to receive money from their consumers for recharges or product purchases.
Money receive
By registering their phone number with the platform, agents can receive bill payments from their consumers.
Details of the commission
The commission reports are available to agents on a daily, weekly, and monthly basis, allowing them to make better business decisions.
Transactions details
All payments carried out in the app can be viewed by agents in their account logs.
Make a complaint
In the event of a problem with the app, agents can easily contact the administrator.
Administrators Profile On PayTM Clone App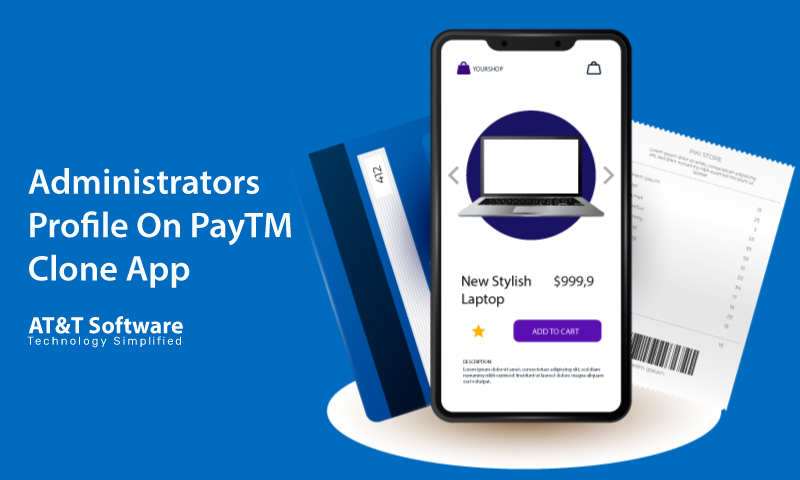 Notice everything
With the help of God's eye view, the admin can oversee all aspects of the digital payment platform.
Enables and disabled characteristics
The admin can enable or disable any app functionality according to the business needs.
User treatment
The platform's administrator has access to all users' profiles. As needed, these accounts can be added or withdrawn.
Management of agents
All of the agent accounts, as well as their commission reports, are easily controlled.
Organize coupons and discounts
The administrator can provide users with coupons and discounts based on their transaction history.
Control commissions
The admin can keep track of the commissions received from other firms or agents who use the platform for advertising their services.
Roles for sub-administrators
The admin can create Sub-admin profiles to provide them access to only a subset of the app's features.
SEO
The admin or sub-admin can verify and adjust the application's SEO criteria to assist the app rank at the top of search results.
Gateway for making payments
The digital wallet can be linked to a variety of payment methods, making it accessible to people from various walks of life.
Analysis reports
The app's performance and associated data are reviewed to produce a complete report with insights into how to effectively manage the app.
Unique Features On PayTM Clone App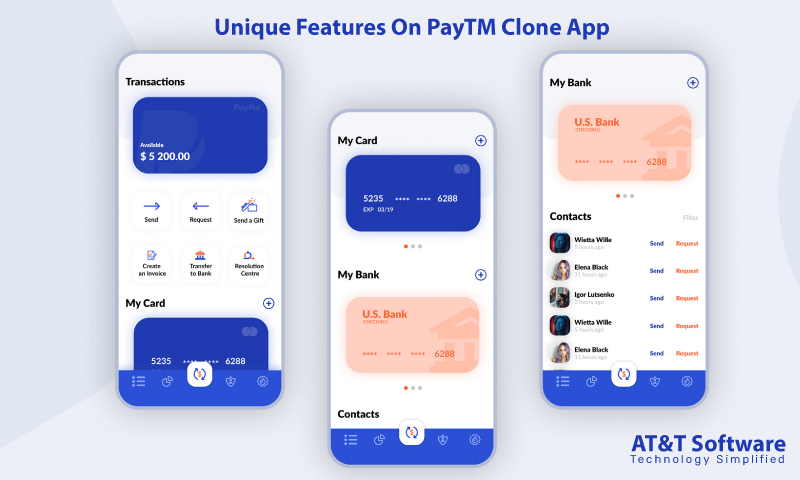 Earn money by referring others
Users can earn reward points for successfully referring the application to their connections.
Help and Support
Users' questions can be answered and clarified immediately through the customer assistance section.
Built-in camera
The application includes a camera that can be used to scan QR codes for rapid payment processing.
Chat in real-time
Users and agents can use the live chat feature to communicate directly with the support team about their doubts and other app-related questions.
Geolocation
Consumers can readily send payments to other app users that are nearby using the geolocation feature.
Compatible with all platforms
The software can be used as a web app, a mobile app, or a brand new platform, and customers can access it from a variety of devices.
Refunds
Non-processed financial transactions are returned to the customers' wallets or bank accounts.
Management of advertisements
The administrator can permit promotional adverts to appear on the ad banners, allowing them to earn a significant amount of money from third-party firms.
Advanced Feature Of PayTM Clone App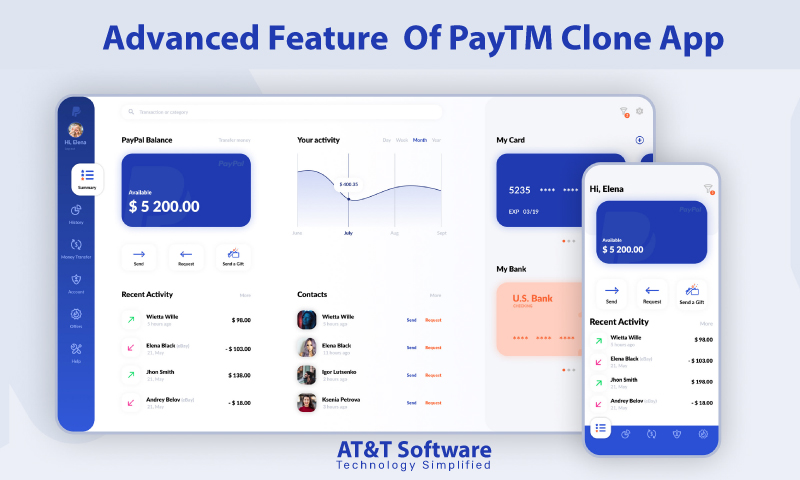 Backups are made automatically
An auto-backup feature can be added to the app, storing all data and retrieving it when required.
Receipts in digital format
After each business transaction, users can receive a digital receipt of payment through email.
Protected by a password
Unauthorized personnel can't access the program because it's protected with a strong password.
Authentication using fingerprints
Customers can add their fingerprints as a security layer to open the app. However, they are prohibiting others from using the app.
Categorization
For simple reference, numerous payment methods and cards are grouped into various categories of customers.
Payments made via the internet
Allow users to send money to each other when they're not connected to the internet, making it easier for consumers to use the app.
How Does the PayTM Clone App Make Money?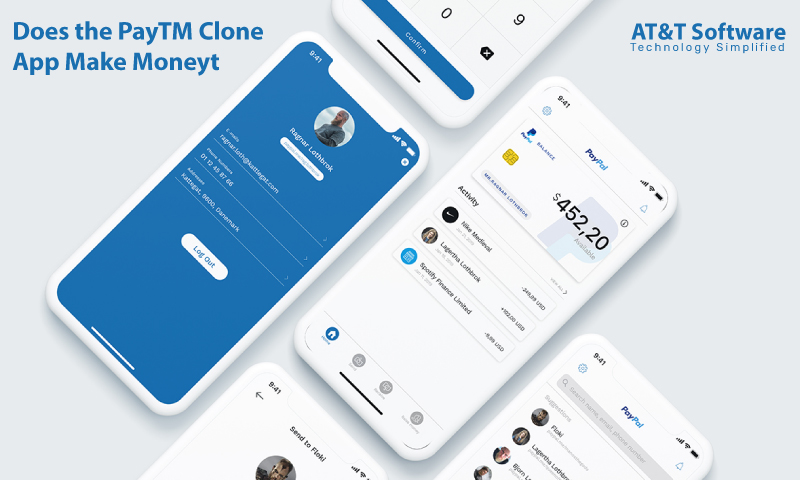 Commissions
The commissions collected from the many solutions you can offer are the primary source of revenue for the PayTM clone. There are commissions for the PayTM clone global market, payment services, Wallet storage, recharges, and other services. The admin can determine the commission rates based on their parameters.
Advertisement
Third-party adverts on the PayTM clone app are yet another excellent approach for app owners to increase revenue. App owners can establish ad revenue based on a variety of parameters such as the time of the ad shown, the location of the ads, the frequency of display, and much more.
Subscription to premium services
Premium memberships provide app owners with a regular income source. In addition, with monthly and yearly subscriptions available, app owners can restrict key aspects of the program to the premium version to entice users to pay.
Personalized PayTM Application Development and Integration Services at Reasonable Prices!
Our PayTM clone app may be seamlessly linked with your existing business solutions. So launch this cutting-edge app as a stand-alone solution to receive a lot of attention from your target audience.
Arrange A Callback From Us!
WhatsApp Now!