I hope you enjoy reading this blog post.
Would you like to get expert advice? Click Here
home / blog / Remitano Clone- Get The Best Crypto Exchange Platform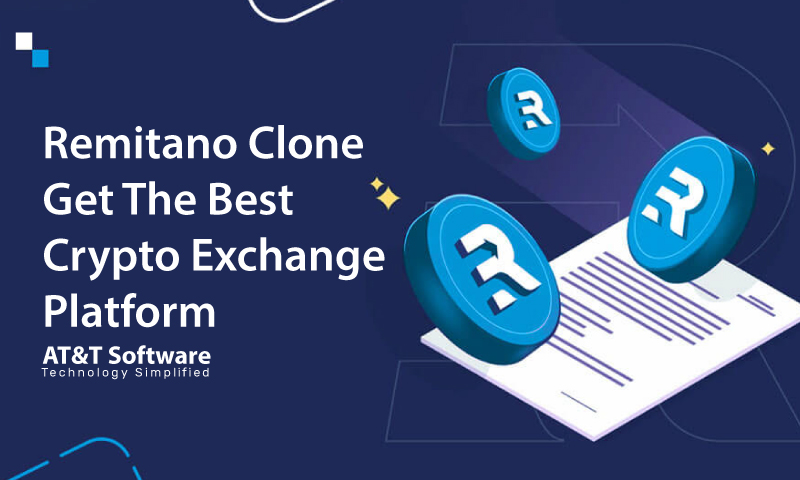 The buzzing craze around cryptocurrency refuses to calm down. Infact there has been a sharp spurt in the crypto trading volume post the pandemic. Many people are accepting and turning towards this mode of digital currency and think it is the future. In such a scenario, owning a crypto trading platform and leveraging the benefits is a wise idea. So get your Remitano clone today and start the fiscal race.
One of the many new ways to use cryptocurrency is through peer-to-peer (P2P) transactions. It's a decentralized network that allows users to instantly trade or exchange cryptocurrencies for low transaction fees. If you are a futuristic entrepreneur or startup, the Remitano clone script can help you build a P2P trading platform.
ATT Software recognized the potential of the P2P exchange platforms and offers exclusive cryptocurrency exchange platform development solutions such as Remitano. Our product development team is always updating their knowledge in order to present our clients with ready-made and amazing solutions that meet their business objectives. ATT Software can help you get started with your peer-to-peer distributed network platform in the shortest time.
Overview Of The Remitano Clone Script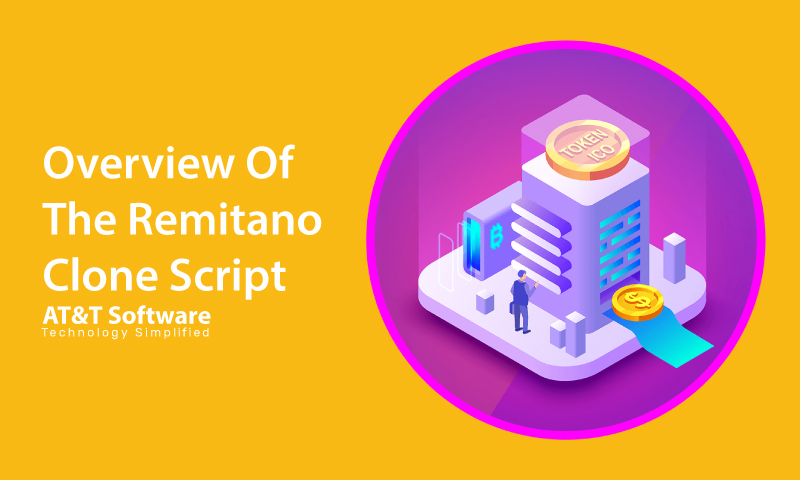 The Remitano clone script is a pale imitation of the features and specifications of the popular peer-to-peer exchange platform 'Remitano'. It provides peer-to-peer exchange alternatives that enable traders and investors to instantly exchange or trade any major cryptocurrency without the need for an intermediary. It is a very flexible software that allows you to make it work for your business.
You can add or delete unique features and include new ones in accordance with your country's rules and user preferences. Apart from peer-to-peer trade, our Remitano clone script also supports the Invest and Swap features, which enable users to hold or invest in cryptocurrencies. ATT Software can help you build a safe and efficient peer-to-peer cryptocurrency exchange platform like Remitano.
Development of a Remitano Clone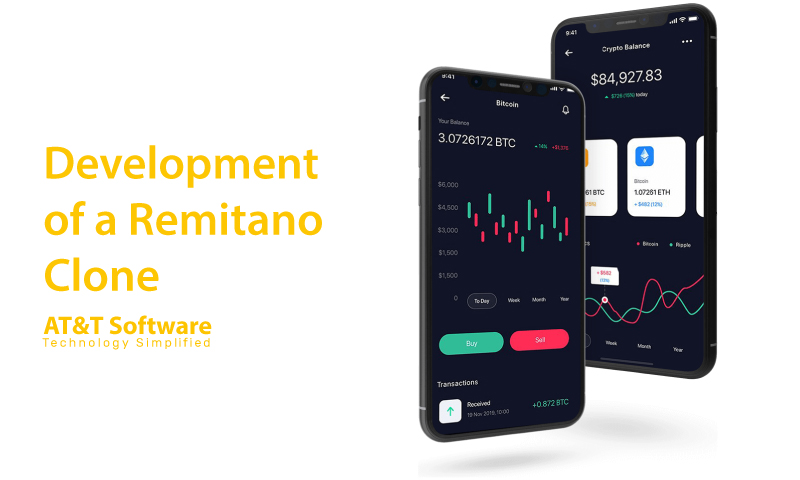 A Remitano clone app is a mobile application that enables people to interact with the features of your cryptocurrency exchange platform through their smartphone. Our Remitano clone app runs on all major mobile operating systems, including Android and iOS. We provide a beautiful front-end user interface and a user experience panel for administrators and users, with regular upgrades to keep the app current with cryptography technology improvements. Our Remitano clone app safely enables users to buy, trade, stake, and pool Bitcoins and other altcoins. With ATT Software, you can make a great peer-to-peer cryptocurrency clone app that lets your users trade a lot of different currencies easily.
The Advantages That Our Remitano Clone Script Has For Businesses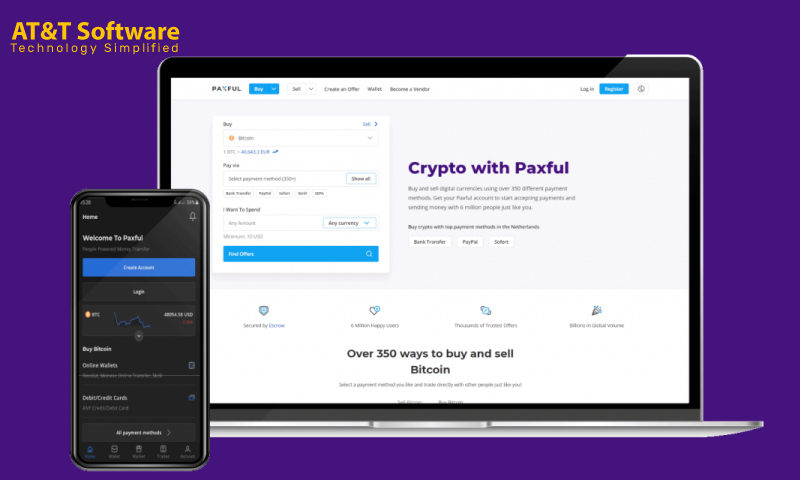 The following are some of the advantages of starting a cryptocurrency exchange business with a Remitano clone:
Increasing return on investment by utilizing several sources of income
Recognizing a product's name and logo
Convenient cloning of software and applications
Savings on the initial outlay
A clone script that can be launched in seconds.
Trust in the liquidity API is built.
Multiple investments and trading possibilities are available.
Why Should You Create A Peer-To-Peer Cryptocurrency Exchange Platform Like Remitano For Your Users?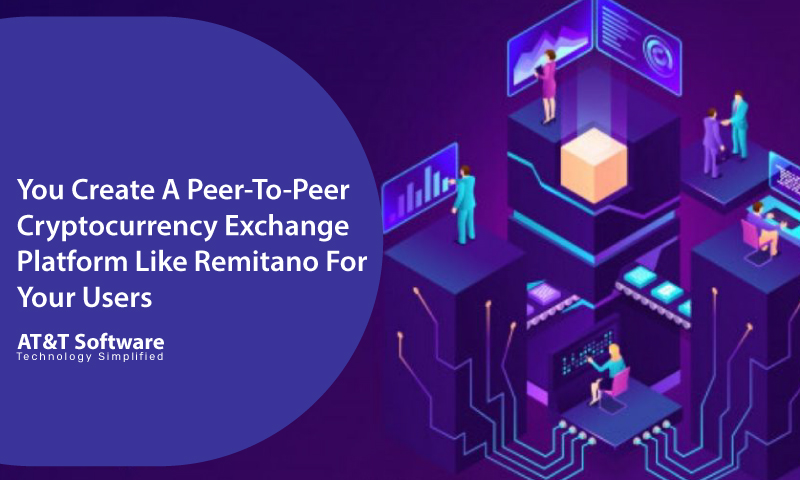 Remitano is distinct from other peer-to-peer cryptocurrency exchange platforms. Apart from fast transactions and rapid exchange, it incorporates a variety of services such as a forum, staking, and investment. Some of the reasons why you might want to use the Remitano clone script to start an exchange platform are the following:
Private conversation
You can communicate with the seller/buyer to ascertain their identity and suitability.
Proximity matchup
Using an algorithm to keep the exchange's trustworthiness, buyers will be sent to the vendors who are most likely to be trustworthy.
Verification of the customer's identity via KYC
To make sure there aren't any suspicious transactions or money laundering operations, all accounts need to be checked by KYC and AML.
A Safe Escrow Account
Upon completion of the exchange, the escrow wallet will release the cryptocurrency to the buyer's account.
Input From The User
The admin can use the trader's input to learn more about the effectiveness of their service and how they can improve it.
Dispute Resolution
It would be up to the escrows to tell the administrator if there was a problem with the transaction so that they could work out the problem.
Our Remitano Clone Script Software And App's Revenue Model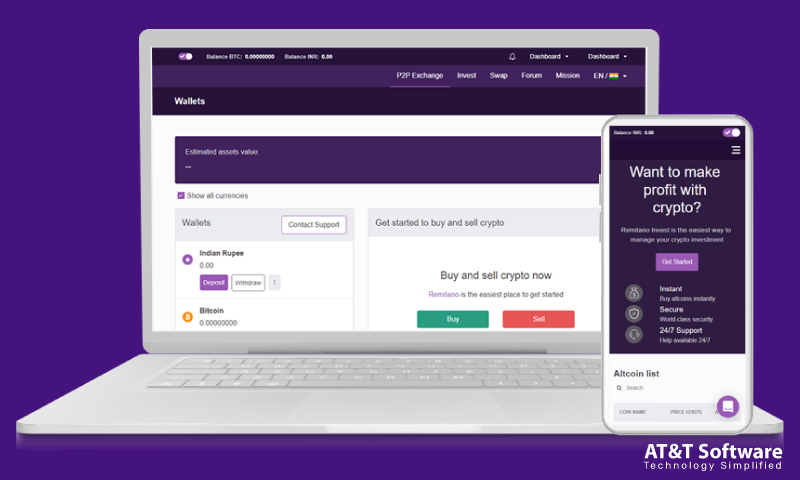 Our Remitano clone script enables you to earn several streams of revenue from your software and apps.
Service Charge
An all-inclusive commission fee could be imposed on each and every sale. This is by far the most prevalent method of making money from your crypto exchange.
Revenue From Advertising
As your platform's user base grows, you'll be able to run more advertisements and earn money. Even Google AdSense can be joined.
Promotions
Promotions are comparable to advertisements, except they are more focused on a single item. In-app advertising and promotions can help you earn a reasonable living.
Our Remitano Clone Script's Security Characteristics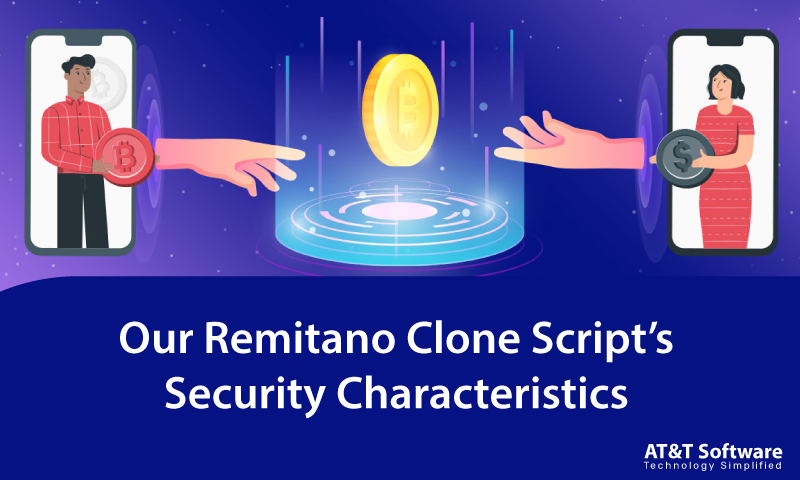 Alerts And Notifications
Two-Step Verification
Scanning Equipment For Quality Control
Management And Preservation Of Escrow Funds
An Encrypted Private Key And Public Key.
The Trading Bot
The "White List" Option
Tracking Of A Person's Whereabouts
Security
Every Login Requires An Email Confirmation.
Encryption Of Data
Verification Using Hypertext
Authentication By Biometrics
Encrypted Transactions
DDOS Protection
Detection Of Secure Browsers, LPS, And Locations
Encryption Using SSL
Collaborate With ATT Software For Remitano Clone For Your P2P Bitcoin Exchange Platform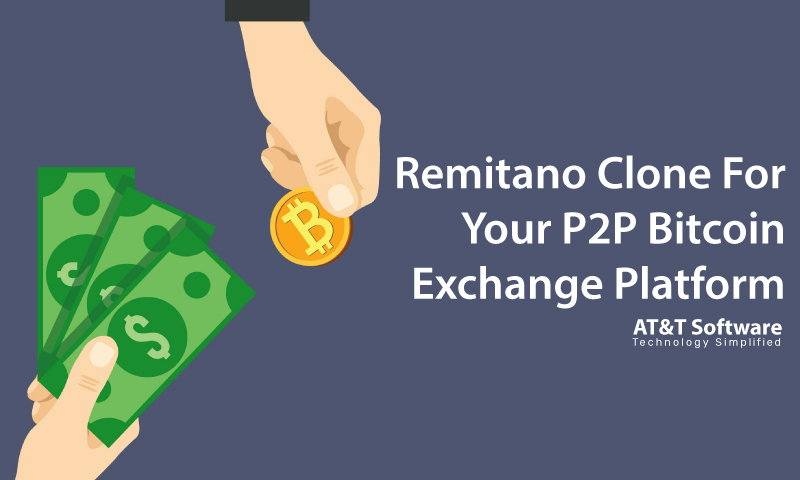 Why you should go with ATT Software? We have extensive experience and proficiency in developing clone script-based crypto exchange solutions. We've assembled a world-class team of engineers and quality analysts/designers who are all working together to bring you a peer-to-peer cryptocurrency trading platform like no other.
We provide fast Remitano clone script solutions so that you can get started with your bitcoin exchange business right now. For our software, we conduct thorough research and include all of the superior security and other features that set it apart from the competition. Remitano-like cryptocurrency exchange software is available from our proficient team operating globally.
What Makes Us Stand Out?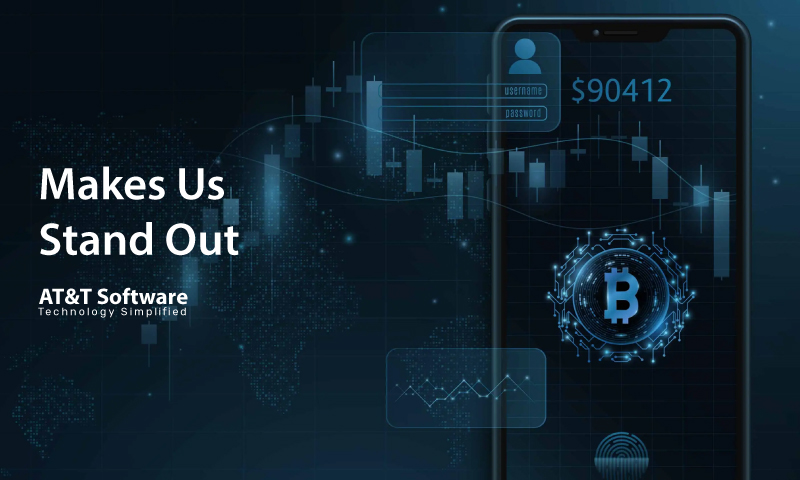 A Remitano Clone Script (a crypto exchange clone) with the most recent features and security has been made available by ATT Software for the benefit of its customers. As a result of our service, you'll have access to a Remitano-like platform that's easy to use, scalable, and customizable for your customers. Using an intermediary escrow system, you may connect with other cryptocurrency buyers and sellers to conduct trades that are more secure. The Remitano clone script's trading functions and appearance are identical to those of the local Bitcoin clone script.
We are a well-known cryptocurrency exchange development company and have the best Remitano Clone Script to help you start your own cryptocurrency exchange platform.
With the help of our team of blockchain professionals, we are working hard to create a robust and personalized crypto exchange platform. You can count on us to maintain your clone of the Crypto Exchange Platform running at peak efficiency by providing unmatched levels of performance stability and security. At ATT Software, the most important thing is that we communicate openly with our customers.
Get help from our Blockchain Experts if you're wanting to construct P2P exchange systems like the Remitano clone!
How Is The Escrow System Implemented In The Remitano Clone Script?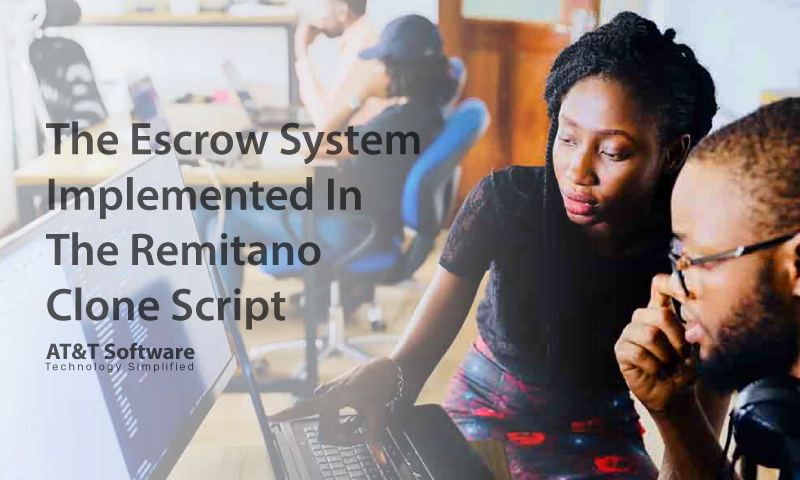 An escrow service has been used to link cryptocurrency buyers and sellers on a Remitano-like website. Escrow services retain the money in trust for both parties during the transaction. People who want to sell cryptocurrencies instead of sending them straight to buyers use Remitano-clone, which acts as an intermediary between the buyer and seller. Upon receiving payment confirmation from the opposite side, the buyer will receive their crypto.
In this way, the escrow mechanism serves to safeguard users and lessen the likelihood that they will become victims of fraud. Because of this, trading is nearly risk-free.
How Does Our Remitano Exchange Clone Function?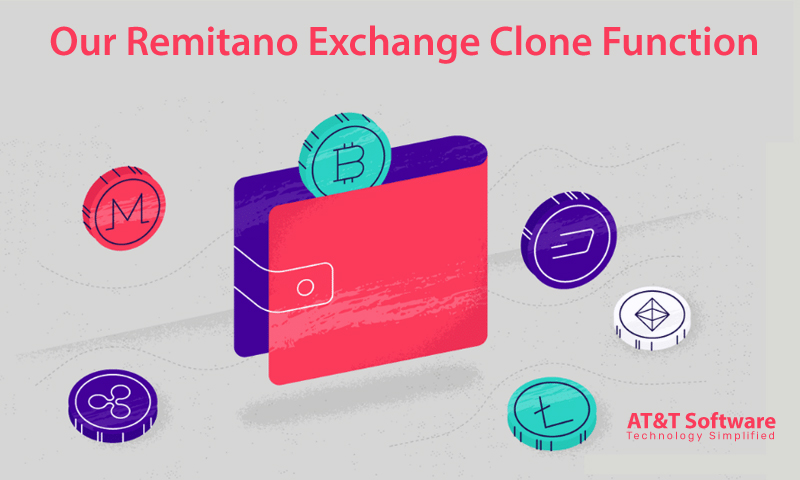 The Remitano clone platform relies entirely on the escrow idea to conduct cryptocurrency trades. No transaction is complete until an intermediary has observed and verified that the specified condition has been met. This is what we mean by escrow. Sellers on this exchange platform are responsible for meeting the requirements.
The Remitano clone script will show you exactly how the trade works!
To begin with, the seller sends the required quantity of Bitcoin.
The escrow wallet is where the seller's cryptos are kept.
The buyer delivers the seller the fiat money once the arbitration has been concluded.
Then, the seller accepts the payment and notifies the exchange platform of the transaction.
Escrow then releases the BTC to the buyer's wallet.
Up to one percent of the total transaction value is charged by Remitano as fees.
PROs of Remitano Clone Development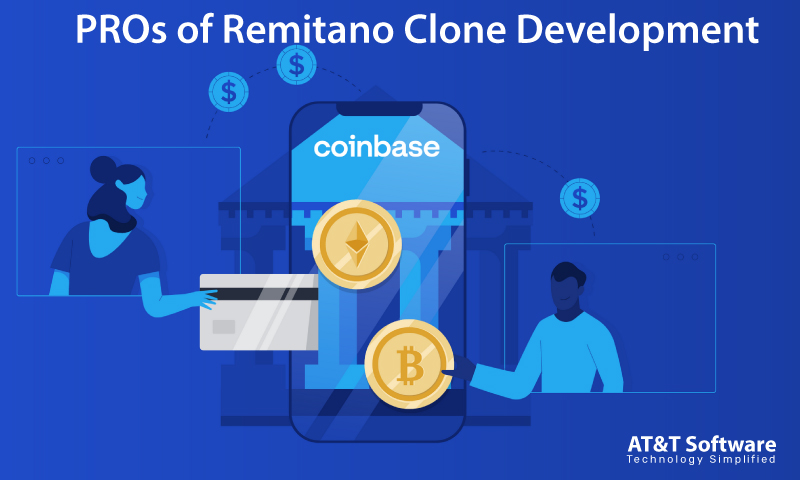 Hackers have a hard time getting into your money because you don't have to give them to a third party.
A handy approach to transferring money inexpensively internationally in cryptocurrency that can subsequently be sold to earn fiat
The Remitano clone crypto exchange market can be accessed from almost anywhere on the planet.
Access to some of the most widely traded digital currencies is possible using this platform.
Conclusion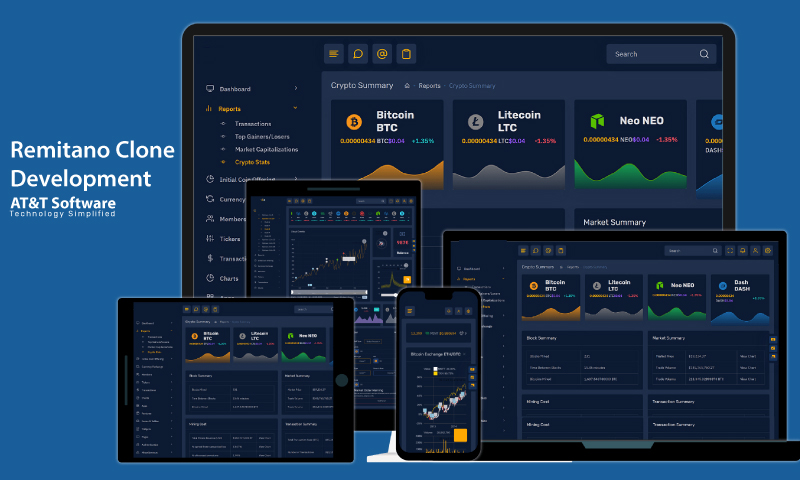 It is always advisable to cash in with the ongoing market trends and with that being said, crypto trading has formed a major chunk of the global economies. Having a cryptocurrency exchange and optimizing it as per the users' choice can be a brilliant idea to cash in revenues and finances. You can have customized security features and plugins with our team and can get the fastest construction of a Remitano Clone!
So think smart and contact us for an obligation-free quotation!