I hope you enjoy reading this blog post.
Would you like to get expert advice? Click Here
home / blog / Shopify vs Amazon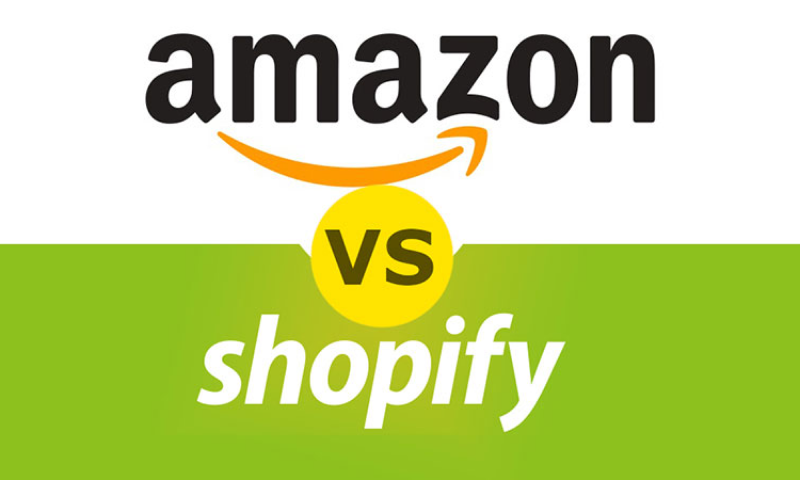 Shopify and Amazon are two of the most popular e-commerce website builders that come with excellent features. When it comes to choosing one of them, online sellers tend to be confused. 
Amazon has more than 150 million visitors per month in the US. Shopify gives support to more than 600000 online businesses that have sold more than $82 billion via this e-commerce platform. These statistics reflect their popularity in the marketplace. 
Shopify is known to be a good all-inclusive e-commerce platform in the marketplace. It is one of the most suited options to set up your first online store. There is no better option than Shopify to set up and scale your e-commerce website. 
But requirements vary for businesses of all sizes and thus, Amazon may suit some of their requirements. 
Are you confused between Shopify and Amazon to build your online store? Read on to learn the Shopify vs Amazon major differences as that help you to make the right choice.
Shopify vs Amazon – What are the Key Differences Between Them?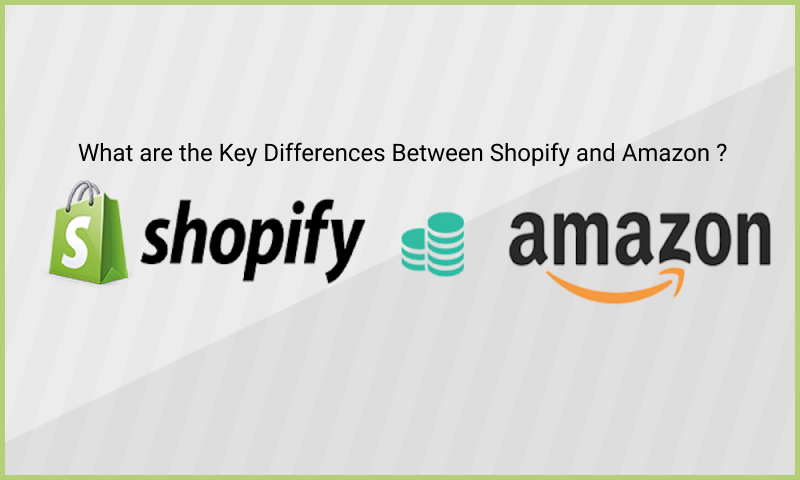 When you use either Shopify or Amazon to sell products online through your e-commerce website, you can make money. To access all the tools and resources offered by these two platforms, you need to pay a monthly subscription fee. 
Though Shopify and Amazon look the same, they work in different manners. 
When it comes to key differences between Shopify and Amazon, remember that the former is an exclusive e-commerce platform and the latter is an online marketplace. 
Shopify offers you the required tools to build your online store. Amazon allows you to sell products via its marketplace and other online sellers. 
Selling via Amazon marketplace is like running your stall in a fair. Though many people stop by to check out your offerings, no one is looking only for your business. But you make huge profits as everyone walks past and checks out products in your stall. 
When it comes to selling with Shopify, it's like renting a property to set up your business. As you have your place to sell products, customers visit your store once they learn your brand. Shopify gives you more room to build a unique image. It's more difficult to create than a normal customer base.
Shopify and Amazon are suitable for various kinds of online sellers. Amazon is perfect for individual sellers and SMEs.While Shopify is a great choice for small to the biggest brands. 
Shopify vs Amazon – Which is the Best Option for Your Online Store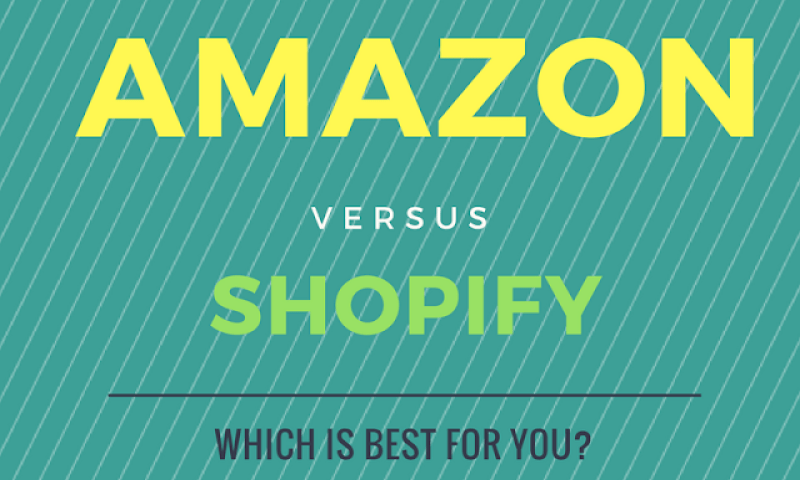 Shopify and Amazon are both excellent platforms. You must have understood by now the key differences between both of them and how both the options can help your online store. 
Shopify is an ideal option for setting up your online store. You get more control, better brand recognition, and scalable pricing. 
Amazon is perfect for small businesses that don't want to pay an extra cost. But its various additional fees make it tough to estimate how fast those costs could be achieved. 
Shopify offers a better long-term solution with the facility to merge it with the Amazon marketplace. 
So, identify your online store requirements at first and then choose the e-commerce platform that fulfills your needs.