I hope you enjoy reading this blog post.
Would you like to get expert advice? Click Here
home / blog / Shopify vs Weebly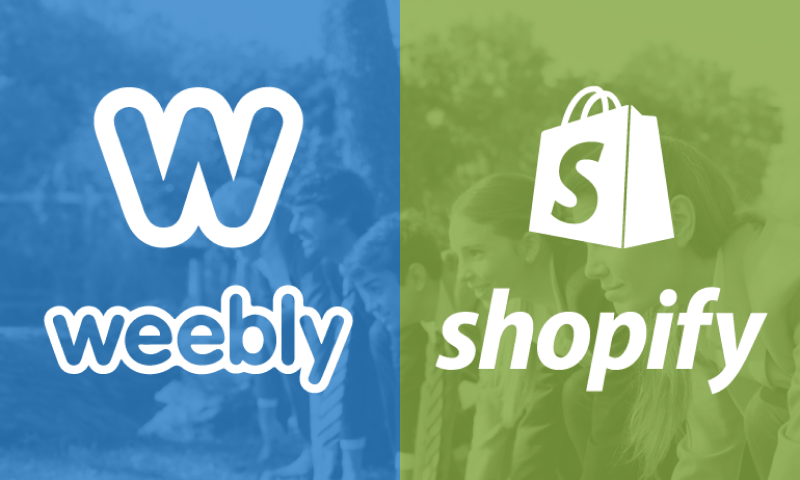 Shopify and Weebly are great choices to build your online store from scratch. Both are very user-friendly for beginners that allow you to do many more things without not knowing how to code. You may need to drag and drop the different elements to build an excellent website. 
Choosing the right option among both of them can be a tad confusing. Read the Shopify vs Weebly comparison depending on certain factors so you can make the right choice.
Shopify vs Weebly – Features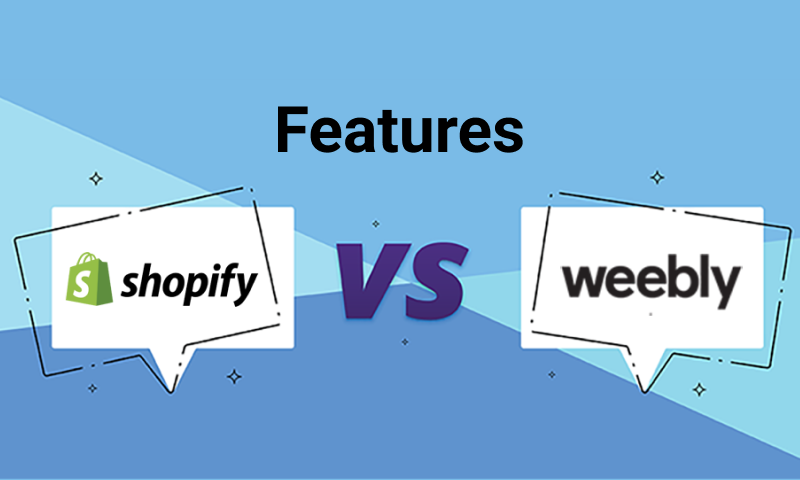 Hosting and Security
One of the major website development costs is hosting. Fortunately, both Shopify and Weebly offer hosting at no additional cost. They look after all storage space, security, maintenance, and any technical issues. You can start an online business immediately without knowing how to code. 
Though Shopify hosts online stores on extra-secure OpenBSD firewalls protected Debian Linux Servers and speedy MySQL databases. Weekly has a full multiple data center framework and secure cloud system.
Theme Library
Shopify themes look great and are widely available for free and premium rates. They are mobile-friendly and customizable.
Weekly offers three types of themes – inbuilt templates, customizable templates, and third-party integrated premium themes. Unfortunately, there are quite a few Weebly theme providers. Weekly is a better option than Shopify as the former simplifies editing without coding.
Web Builder
Shopify is popular for its user-friendly features, clean interface, intuitive CMS, and customization options. The prebuilt theme allows you to add/remove any block. 
The Weebly builder uses the advanced drag-and-drop editor. You can easily grasp the editor and arrange all blocks the way you want. Weebly does not have a customization department.
Product Management
Shopify offers a more flexible tool to build and manage products, making it more e-commerce friendly than Weebly. Shopify allows you to include countless products in your online store.
With Weebly's free plan, product content is restricted to 500MB capacity. It can be convenient when your products have many images, videos, and other media. 
Shopify offers more types of products than Weebly's virtual and physical products. You can design Shopify gift card products. With product and collection edit pages' configurations, you can manage products easily. 
Shopify's exclusive Oberlo app helps you to discover and sell dropshipping products. 
SEO Features
Shopify and Weebly offer high-quality SEO features such as – page title, metadata, headings, and alt text. None of the platforms offers premium SEO features such as URL rewrites, robot.txt, and sitemap. You also get limited blogging options.
Shopify has a large shared community of app providers who introduce apps to enhance default features. They recently have speed reports that help you get loading issues overview and enhance your store quickly. Speed is crucial for both user experience and search engine optimization.
Shopify vs Weebly – Which is the Best Option for Your Ecommerce Website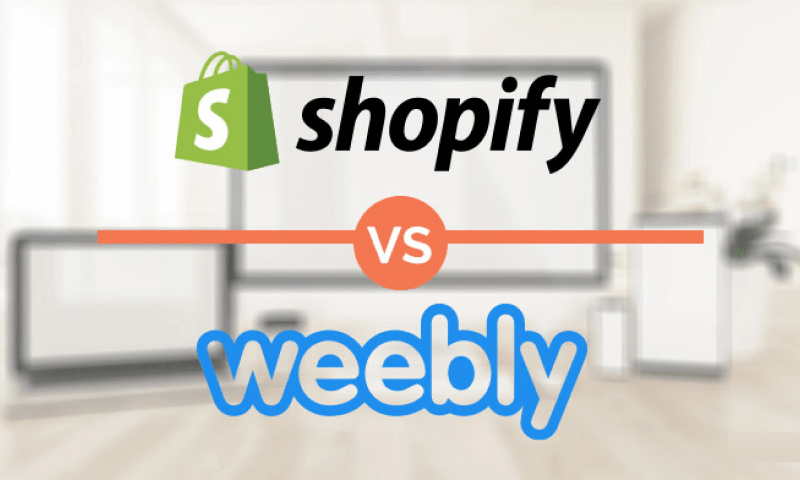 Do you want a beginner-friendly website? You can go ahead with both Shopify and Weebly. 
Shopify is an excellent eCommerce website builder that helps your online store outshine. You can leverage social media integrations and dropshipping solutions. 
Weebly is a user-friendly and affordable eCommerce platform perfect for small businesses. They offer free templates for product search, SEO support, and website design. 
Shopify comes with a variety of customization tools and additional features that can upgrade your online store. You can support multiple languages, leverage payment mechanisms, and access marketing email templates. 
Both Shopify and Weebly offer basic checkout tools, debit/credit card payment options, and a shopping cart. 
Shopify is perfect for brick-and-mortar businesses, boutiques, small stores, and dropshipping. On the contrary, Weebly is an ideal option for local brick-and-mortar stores that need restricted functionality. 
Identify your online store requirements at first so you can choose the right option among Shopify and Weebly suited to your needs.