I hope you enjoy reading this blog post.
Would you like to get expert advice? Click Here
home / blog / Shopify vs WooCommerce vs Magento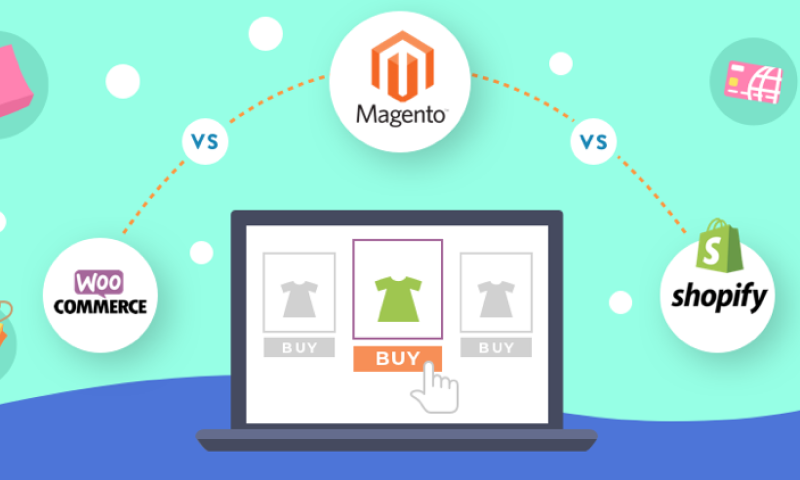 To build the perfect online store, it is necessary to use the right e-commerce platform. Once you choose the right platform, you can build, manage and maintain an online store that contributes to its success. Now, you may be confused about Shopify vs WooCommerce vs Magento.
Also, if you have a limited budget and resources as a small business owner, you need to think more about which platform to choose and can take expert help to choose between Shopify vs WooCommerce vs Magento.
When it comes to Shopify vs WooCommerce vs Magento, all are great platforms that offer unique features. Keep reading to learn the comparisons between them depending on usability, performance, and scalability. The scalability would help you to make the right decision in choosing from When it comes to Shopify vs WooCommerce vs Magento.
Shopify vs WooCommerce vs Magento – Usability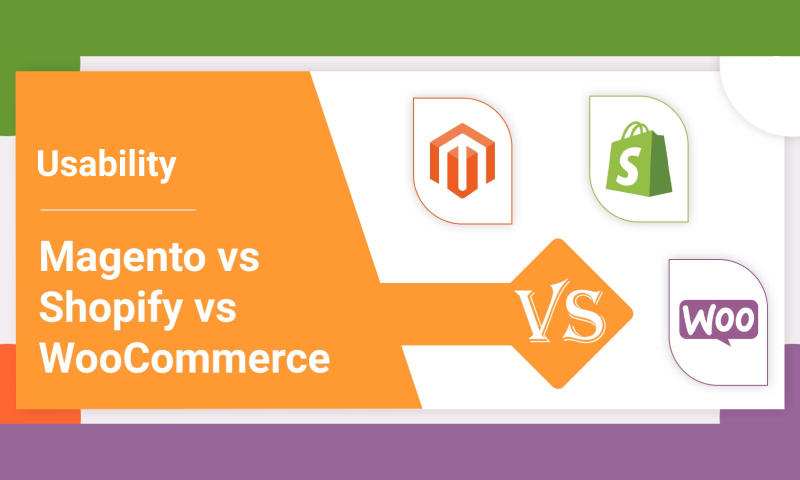 Shopify
It offers an available active online store framework. Thus, you can edit the current elements rather than building every bit of your online store. As you can choose from prebuilt designs, you don't require design skills. 
The templates are based on a responsive design that helps you to adapt your website to any screen size of mobile devices. 
As online payments are set, you don't need to work with important credit card data. Moreover, you can sell your products to Facebook contacts. 
WooCommerce 
When it comes to working with WooCommerce, you need to do the following things:
Choose a domain name
Register for a hosting account
Install WordPress and WordPress theme
After these steps above, you should install the WooCommerce plugin on your WordPress website. You can also hire a WordPress hosting company that can deal with the domain and WordPress installation, while you only need to look after the WooCommerce related task. 
Once you install and activate the WooCommerce plugin on your website, you can see the on-screen setup wizard. It enables you to choose the key parameters of an online store and configure everything. 
Some of the important steps deal with currency settings, tax, payment gateways, and shipping. Once you are done with the installation, you can start using your online store and then add products.
Magento
Magento is a platform that does not offer onsite developers to build your website. You need to hire developers bs hosting service to keep your Magento store active. 
As Magento has a high learning curve, yi6 needs to gain certain knowledge on HTML and cloud hosting. 
Shopify vs WooCommerce vs Magento: Performance and Scalability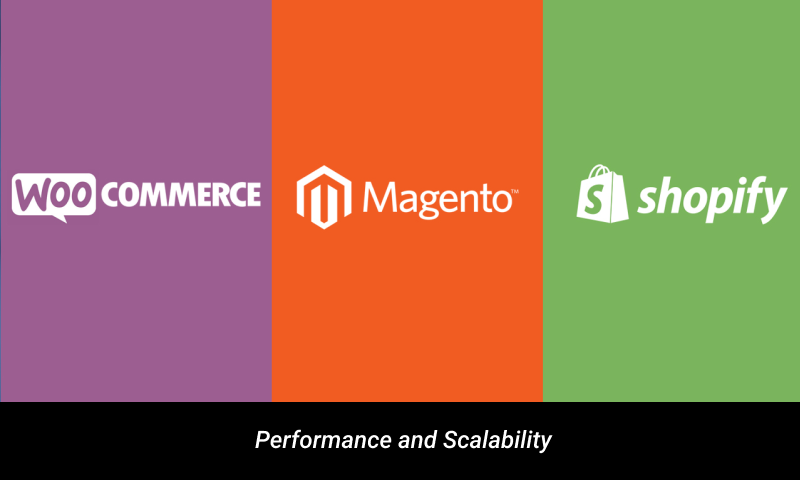 Shopify
When it comes to website performance and speed, Shopify works well. Regarding website speed and performance, Shopify does a good job. When your store expands, its scalability can be a barrier. So, your job becomes easier to choose among When it comes to Shopify vs WooCommerce vs Magento.
Use Shopify Plus if you want high scalability. This platform has dealt with over 200,000 browsers simultaneously on the Kylie Cosmetics Shop. 
WooCommerce
WooCommerce is quite a scalable platform but you may not access it smartly without sufficient coding knowledge. 
Magento
Magento offers a full set of performance and scalability enhancements that help you optimize web pages for faster delivery and accelerate server response time for website actions. You can also increase effectiveness for backend activities and improve scalability and flexibility to handle peak loads.
Shopify vs WooCommerce vs Magento: Which is the Best Option for Your Online Store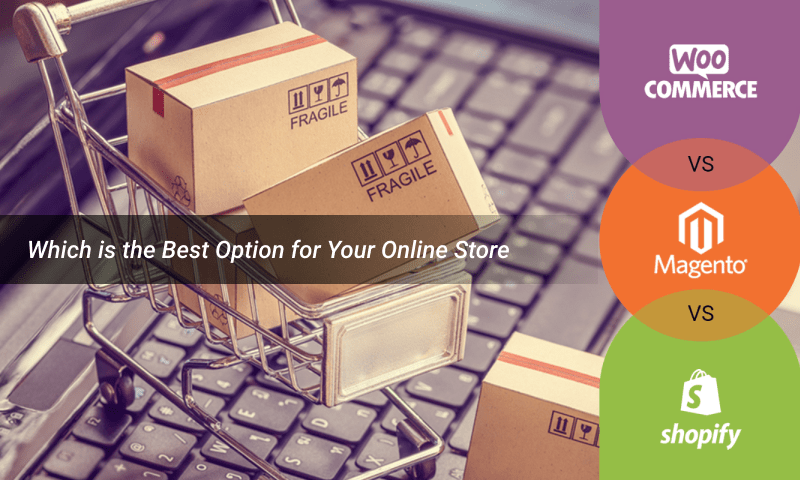 If you have a small online store and want to grow your business significantly, choose Shopify. 
WooCommerce can be a great choice to empower SMEs easily. 
Do you already have a large form with ample resources? Go for Magento.
Consider all elements of every platform in When it comes to Shopify vs WooCommerce vs Magento, to identify which is the most appropriate platform for your type of business and objectives.