I hope you enjoy reading this blog post.
Would you like to get expert advice? Click Here
home / blog / Try The New KuCoin Clone And Own A Personalized Crypto Exchange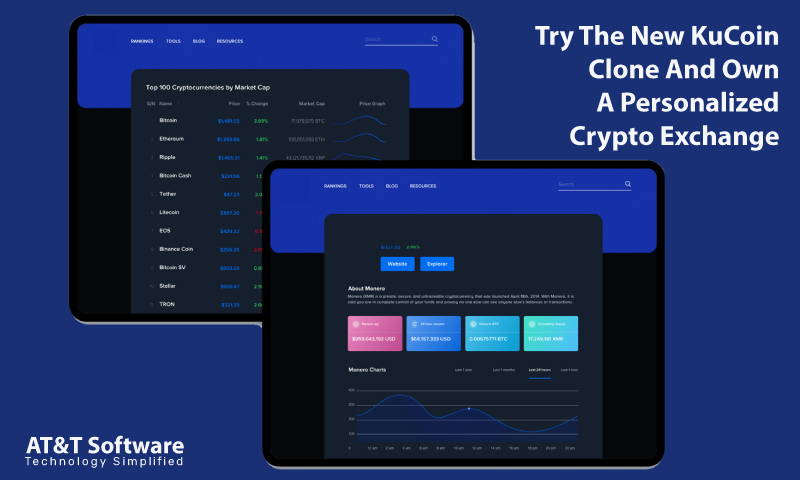 Today, cryptocurrencies and cryptocurrency exchanges have captured the attention of nearly everyone. Cryptocurrency is the wave of the future. A wide range of applications, such as trading, payments, and the provision of services, make cryptocurrencies an attractive option. In addition, the perks and profitability of the crypto market have enticed an increasing number of people to participate. As a result, cryptocurrencies are becoming more and more popular, which has led to an increase in demand for crypto exchanges. So getting a KuCoin Clone can be the right note at this point in time.
All prominent cryptocurrencies can be bought, sold, or exchanged safely using a cryptocurrency exchange script. Three types of crypto exchanges dominate the market:
Centralized Exchanges
Decentralized Crypto Exchanges
Hybrid Crypto Exchanges
Many people have recently developed a keen interest in trading cryptocurrency for monetary gain. As a result, trade administrators make a large amount of money in exchange for their services by charging commissions.
Why Should You Get A KuCoin Clone?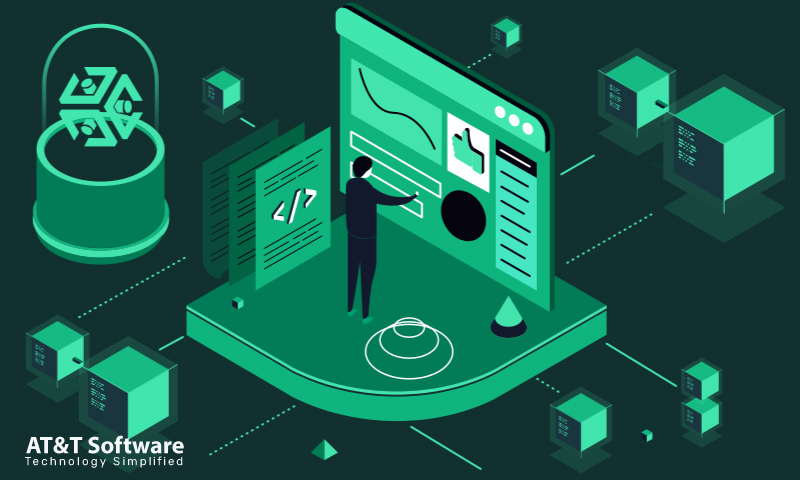 It is now considered the best money-making drive to use cryptocurrency exchange programs. There are numerous popular crypto exchanges, and KuCoin has attracted the attention of investors and companies. Many crypto companies and entrepreneurs have considered starting their crypto exchange because of KuCoin's popularity and profitability. With the help of the KuCoin clone script, you can create your own crypto exchange platform.
If you've never heard of the KuCoin clone script, you'll learn about it here. The KuCoin clone software, its important characteristics, the Ethereum exchange script, and the benefits and security aspects will all be discussed in this post.
What Is The Purpose Of The Kucoin Clone Script, And How Does It Work?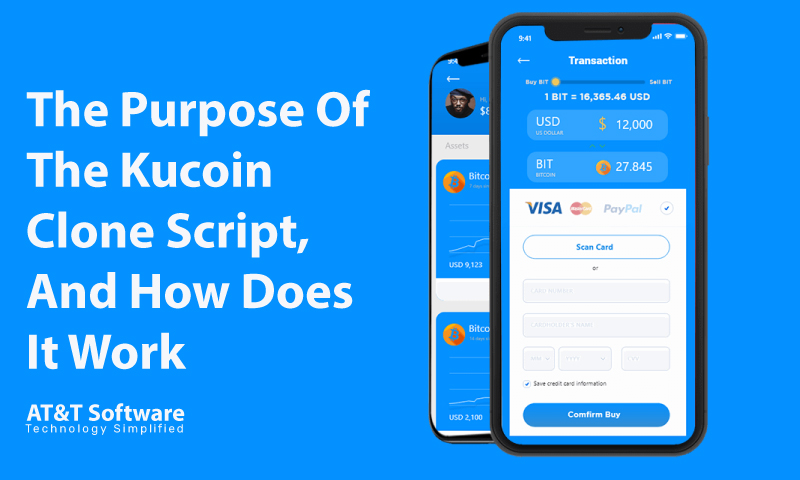 Since its inception in 2017, the KuCoin Cardano exchange script has been at the forefront of the cryptocurrency exchange business, and it is widely regarded as one of the best. KuCoin was based in Singapore, and it was known as a trustworthy exchange because of its location. As a result, users can buy, sell, and trade nearly any cryptocurrency or crypto-token in a safe and risk-free environment.
There are many ways to trade cryptos, from spot trading to margin trading to trading bots. However, the KuCoin Ethereum exchange script has the best reputation because it offers many options.
Through KuCoin Polkadot exchange script users can expect dependable and secure trading from the software. Because of the exchange's advanced security features, there have never been any problems or threats. On the other hand, the KuCoin bitcoin exchange software hasn't been hit by system overload since it was first made.
How Is KuCoin Clone Made?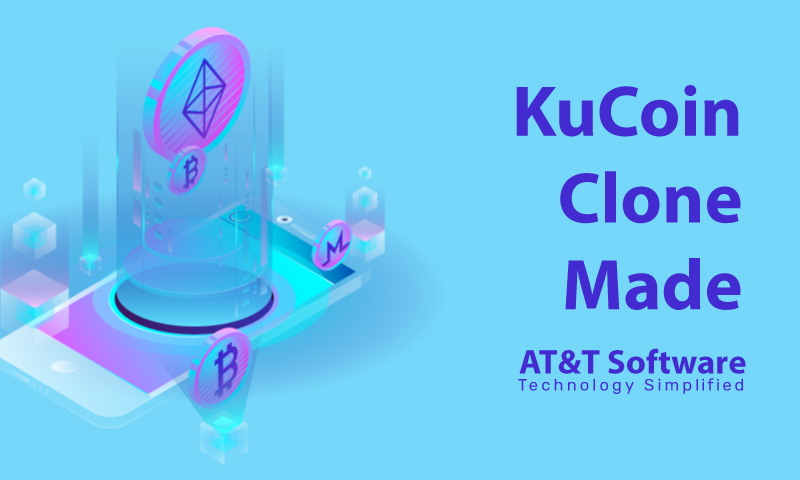 KuCoin clone scripts are pre-built programs that look and act exactly like the KuCoin cryptocurrency exchange itself. Within a week, you can build and launch a feature-rich cryptocurrency exchange like KuCoin.
KuCoin clone software has great customizability, making it popular among companies and entrepreneurs. You can customize the script's functionality to match your business's demands, including exchanging visuals, front-end designs, and other add-ons. In addition, the blockchain and various high-end security measures are implemented with the white-label KuCoin clone script, enhancing the software's encryption.
Our KuCoin clone trading includes premium features and security mechanisms. Our KuCoin ripple exchange script clone is devoid of bugs, is cost-effective, and customizable. Your favorite crypto coins and tokens can be traded in various ways with our exchange clone software.
Our KuCoin clone program has been developed, tested, and verified by professionals. Therefore, a cryptocurrency exchange like KuCoin can be launched as soon as the appropriate changes are made.
How Can I Use The Kucoin Website Cloning Program?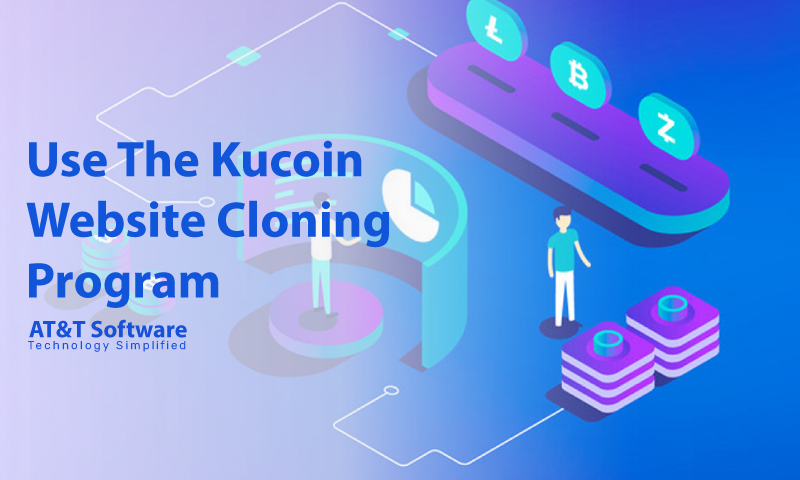 To run the KuCoin clone cryptocurrency exchange script, you must have the same software as KuCoin. First, look at the scripting process in action.
To create a new account, the user must enter their Gmail ID and password. Then, you'll get an email with a verification link.
By just clicking the verification link, a user can activate their account.
After signing up for an account, the user must supply all relevant information, including licenses, government-issued documents, and other facts. The exchange administrator is the only one who can verify a user's identity.
Only when KYC verification has been completed can fiat money deposits be made. Once a user has linked their bank account, they can acquire crypto-assets.
The user is responsible for choosing a crypto coin and completing the transaction. The deal will be completed as soon as the order is placed. At the time of purchase, the user's crypto coin is automatically sent to their wallet.
Every time a user makes a successful crypto transaction, they can be charged a trading fee. With this strategy, you can make a fortune in a short amount of time in the crypto market.
Security Features of the White Label KuCoin Clone Script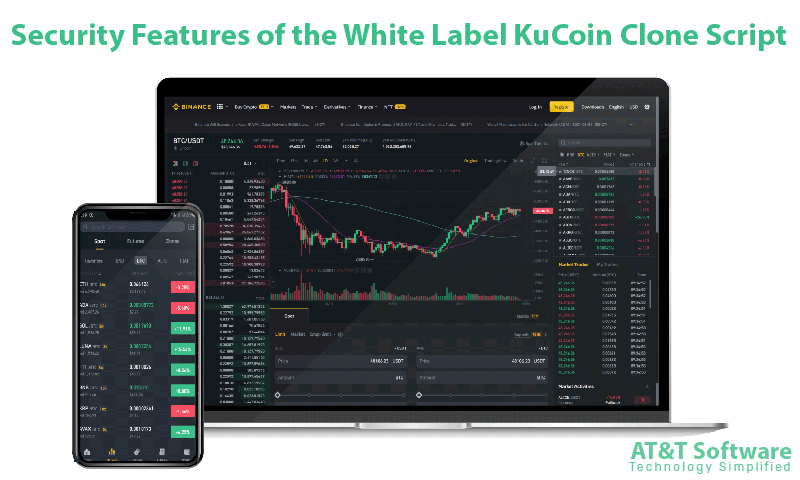 To establish a secure cryptocurrency development exchange platform like KuCoin, the KuCoin clone software must have high-level security features. Cyberbullying, anonymous attacks, and other malicious activities can be prevented by integrating modern security technologies into your forum. In our KuCoin clone script, you'll find the best security features.
HTTPS-based user identification and authorization
Making use of the login information provided by the jail
Using encryption to protect sensitive information
Two-factor identification and verification
Keeping SQL Injections at bay
Anti-DDoS software (Denial of Service)
To prevent the use of a forged cross-site request (CSRF),
SSRF shielding (Server-Side Request Forgery)
Recheck your email address.
Defending against DDoS attacks scattered throughout the internet
The Benefits of Using a KuCoin Clone for Your Business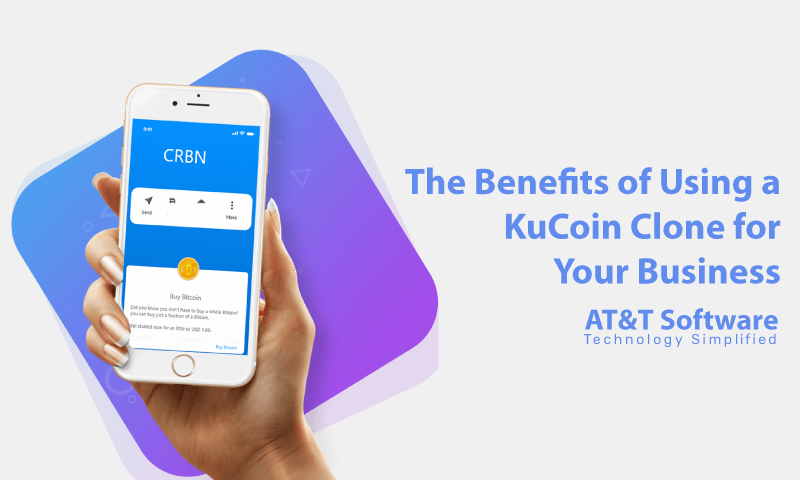 There are numerous advantages to using a high-quality KuCoin clone script.
A time-and-cost-saving benefit.
When they use your platform, your customers will be able to make safe, fast, and instant crypto transactions.
You can charge your customers a commission fee for each trade, withdrawal, and deposit.
We created a KuCoin clone program using the most up-to-date technology stack.
There are several ways to make money in a short amount of time.
Speedy implementation
Cutting-edge technological stacks are used in the development of this KuCoin clone script.
All features, transactions, and so on can be controlled from a safe and visually appealing admin panel.
You may design a dashboard that is easy for your customers to use.
There are a variety of payment options available.
ATT Software Can Help You Create The Best Kucoin Clone App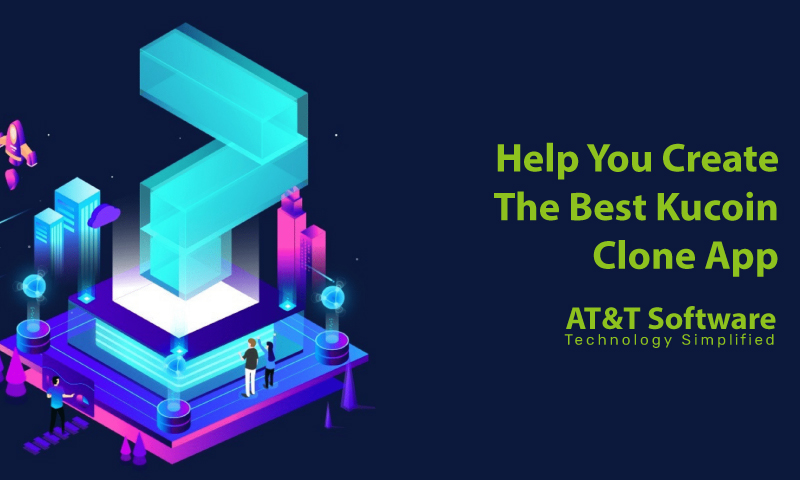 The use of smartphones has grown in popularity as technology has progressed. Because of this, you must develop a mobile app for bitcoin trading just like the KuCoin. This is where KuCoin clone programs come in handy.
There are cloned versions of KuCoin's mobile apps. You can use the clone software to perform all of the KuCoin purchase crypto exchange script functions. Using the best-in-class KuCoin clone app development service, you can easily build and deploy a cryptocurrency exchange mobile app comparable to the KuCoin trading app.
KuCoin clone apps developed by ATT Software provide top security features and innovative features. Users of our high-end KuCoin clone application may rapidly and safely exchange cryptos. Our clone of the KuCoin Polygon exchange software works with apps for both Android and iOS so that you can use it conveniently.
Users who routinely buy and sell bitcoins on their smartphones are the primary target audience for this app. Our KuCoin clone exchange script features a live order book and supports all of the most popular crypto-assets. Since our KuCoin clone software purchases crypto exchange script services, we can offer the greatest degree of customizability. How the software is made can be made to fit your company's needs in terms of theme, design, features, and add-ons.
The Development Procedure Of A KuCoin Clone App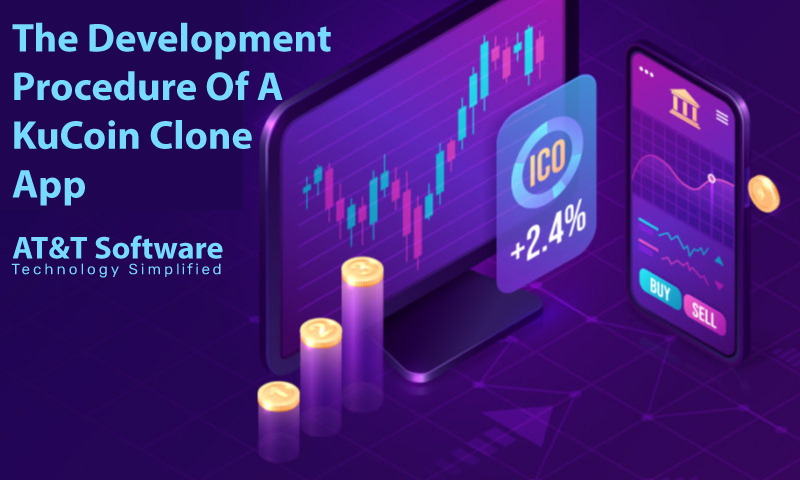 When developing a KuCoin clone script, we at ATT Software follow predetermined steps. These include:
Research and Analysis
To give the best start to our customer's crypto exchange platform, our team of experts will first collect the client's requirements. To build a crypto exchange, we first do a baseline study and gather requirements.
Organizing
To meet the needs of our clients, we will plan and distribute resources in a way that meets their needs.
Creating and Building
Everything necessary for a free bitcoin crypto trading platform to function properly is included in the development stage. This includes everything from crypto wallets to margin trading, payment gateways, and high-end security.
Examining
It is essential to conduct extensive testing before launching KuCoin. In this way, you will be able to create an exchange that is both secure and resilient.
Assembling
We must fulfill these steps before we install a bitcoin exchange on the client's server.
Why Choose Us for Your Cryptocurrency Exchange Clone and KuCoin Clone Script?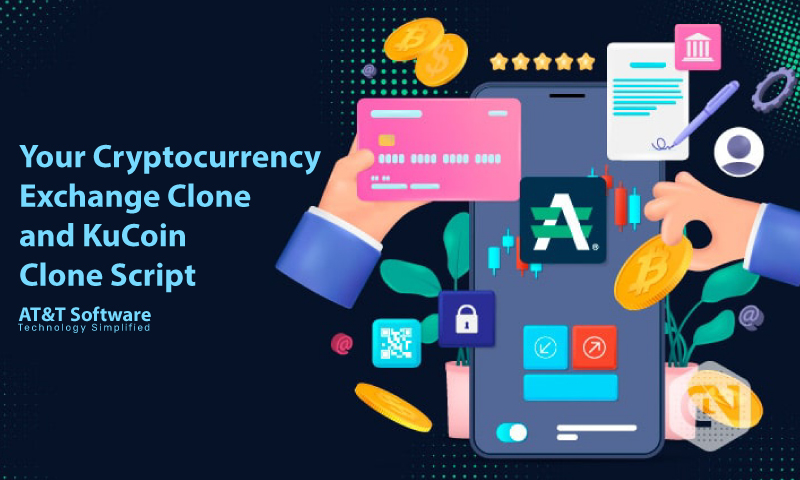 We're the most popular clone script developers in the cryptocurrency industry. Since we are a major provider of cryptocurrency exchange clone platforms, we have the know-how to build platforms comparable to those found on respected exchanges. When it comes to the best KuCoin clone script, cutting-edge trading tools, and the most advanced security system, ATT Software has got you covered.
Our KuCoin clone software may be customized to meet your company's specific needs by our team of highly skilled developers. Furthermore, we have a team of experts who can help with technical and customer issues.
Engage an Expert Technician For Your KuCoin Clone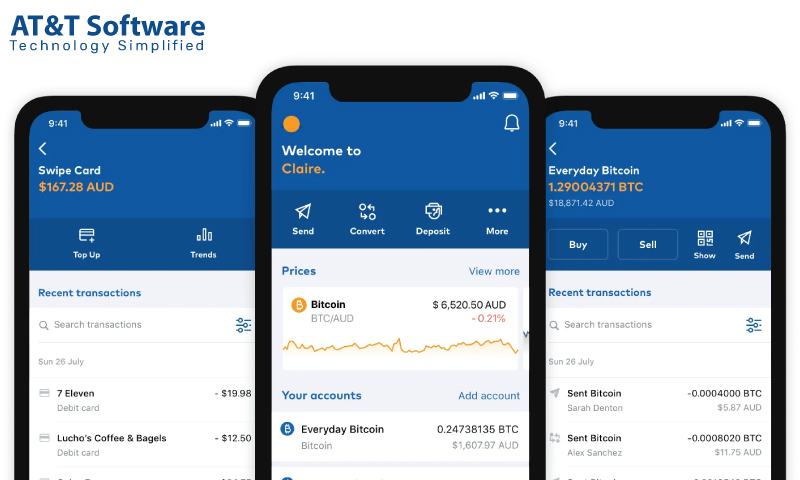 Our company has supplied more than 100 crypto exchange products to global clients, leading numerous startups to seek our help in starting a successful cryptocurrency exchange business. If you want to build a fully functional cryptocurrency exchange on a reasonable budget, ATT Software is your best bet.