I hope you enjoy reading this blog post.
Would you like to get expert advice? Click Here
home / blog / VR Application Development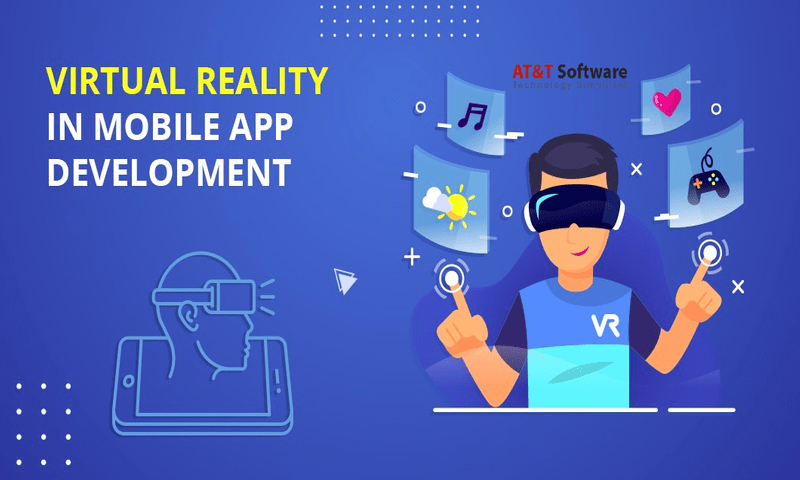 If one aspect of our civilization has made strides that can make any of us proud, then it is certainly none other than VR application development. Wondering what the term VR might refer to? Well, in simple words, VR refers to Virtual Reality. The concept of Virtual Reality has not only been conceptualized but humongous strides have been made in the field.
The best thing about VR application development is that it stands true to its name and provides you with the best. Most companies have adopted this form for a better and more pleasant experience. It is just like your regular medium where you meet and talk with a person, but in this case, all of it is conducted with the help of Virtual Reality!
Virtual Reality is one aspect that has been adopted by so many industries and that too under various formats. Today, the genre does not matter as each industry has its expression of Virtual Reality! Such is the proforma of Virtual Reality that you can experience any location, but without having to visit personally.
Here, we will discuss the concept of VR app development in detail and how it is being used to the best of our advantage. Developing applications with the help of Virtual Reality is widespread now. However, you have to ensure that you hire VR app developers with expertise and experience in the field.
What Does One Mean By The Term VR or Virtual Reality?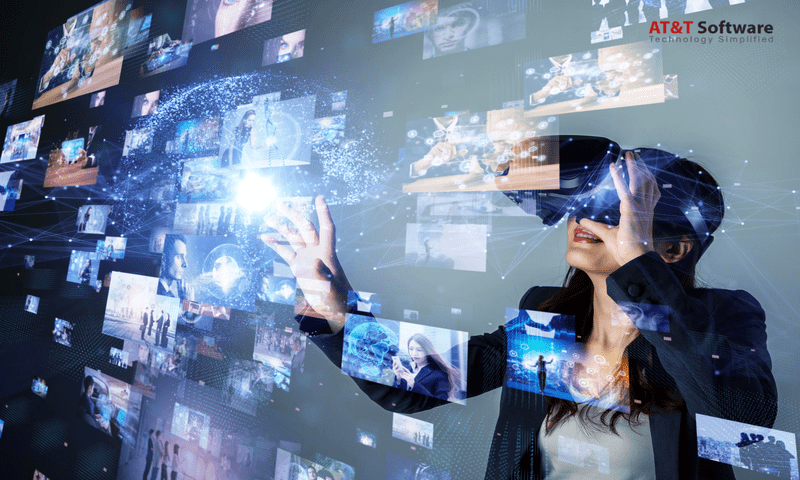 Commercially embark
You might wonder if the concept of VR app development is the same as the one used widely for developing games? Yes, precisely so! But one also has to understand that it is certainly just not games! In most cases, Virtual Reality is widely used across various domains, and games are just one of them.
The major usage of Virtual Reality application development today is, particularly in the media and entertainment front. But before we talk about these domains, it becomes very important that we focus on why you should go for VR application development and exactly how it helps businesses in today's date.
In the most simple terms, Virtual Reality application development is used widely to create a 3D simulated environment. Wondering what it means? Well, the idea here is to ensure that one can create an environment that is just like your reality, but the digital version of it!
It is not only the creation of a 3D environment but there are also some more complex factors associated with VR app development. The first one in this aspect is that in most cases, the software even adds specific sensory feedback as well.
While many choose to define Virtual Reality as a component of technology created with the help of potent computer skills, there is a huge chunk of the population who believe that Virtual Reality is a piece of creativity. Make sure of reality before you commercially embark on a Virtual Reality application development. Well, that is something unique that can be done with the sole assistance of technology!
Virtual Reality is quite different from any other regular user interface. How? Well, unlike the other forms of Virtual Reality, in this aspect, you get the best of the experience as you are placed as an intricate part of the same. For example, if you think of a game that has been developed with the help of Virtual Reality, instead of feeling that you are controlling the game from outside, you will feel like you are in the center of the field and playing the game on a real ground!
How Does Virtual Reality Work?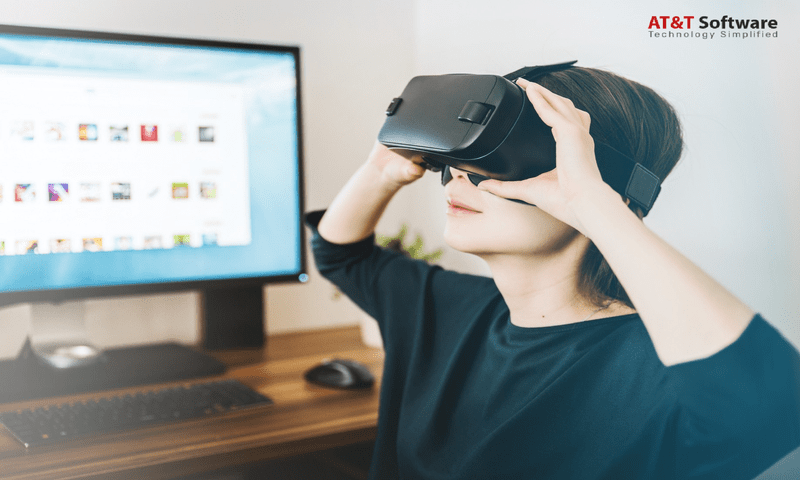 Doesn't that sound miraculous
The most striking feature about Virtual Reality is that it sets forth a simulated environment. This makes sure that your sensations are activated so that you can be a part of the experience in its best condition. For most instances where Virtual Reality app development is ensured, the user gets to feel like they are present in the situation.
In most cases, one will notice that more than one of their sensory stimulation, like hearing, vision, or even touch, is activated. However, one has to understand that the cues in this respect are not present in a physical manner. On the other hand, they are virtual. However, your experience and response are all very real.
The major facet here about Virtual Reality is that it will feel real; however, it's all virtual in reality. You might easily end up feeling that you are walking right across the middle of a huge and dangerous forest and aiming to find your prey, but in reality, you will be sitting in your living room, sipping on a warm cup of coffee! Doesn't that sound miraculous?
Virtual Reality stimulates the basic sensations of the users and ensures that they can hold onto the cues and elicit very natural reality-based responses. The more polished your Virtual Reality development is, the more prominent responses will be generated.
Is Virtual Reality and Augmented Reality On The Same Page?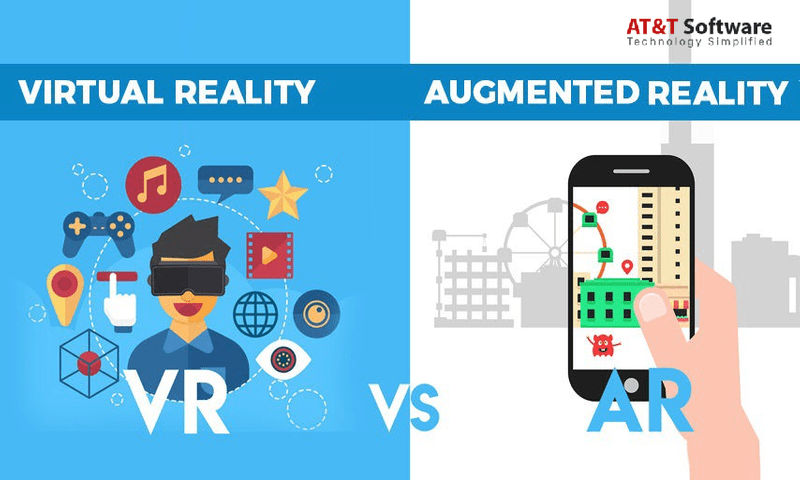 Virtual Reality creates a virtual environment
A common misunderstanding among most clients who look forward to adopting Virtual Reality is whether or not it is the same as Augmented Reality. No matter how much these two concepts seem to be similar, in real terms, they vary.
It would not be very wrong to say in this aspect that both Virtual Reality and Augmented Reality seem to be sister concerns. Augmented Reality is known to create artificial objects in an otherwise real environment. However, in the case of Virtual Reality, the entire onus just flips. Virtual Reality creates a virtual environment instead of just focusing on the elements.
One thing that has to be said in this respect is that both augmented, and Virtual Reality can be used hand in hand. Both of these components ensure that the user gets the best experience! However, it would always be a suggestion to ensure that you get in touch with professionals before starting with a VR application development. The professionals should be able to guide you with the best after listening to your requirements and the genre of your business.
What Are The Benefits Of Choosing Virtual Reality?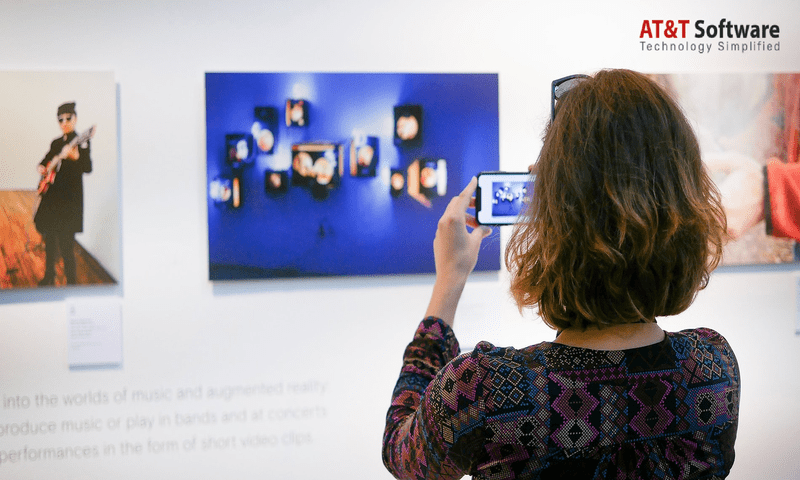 Sound decision
Whenever you are choosing a form of Technology, it is always advised that you weigh the benefits as well as the disadvantages to make a sound decision. And, this is particularly so in case of VR app development.
This is primarily the reason why we will talk about both the advantages as well as the disadvantages of using Virtual Reality in different fields.
Advantages Of Using VR Application Development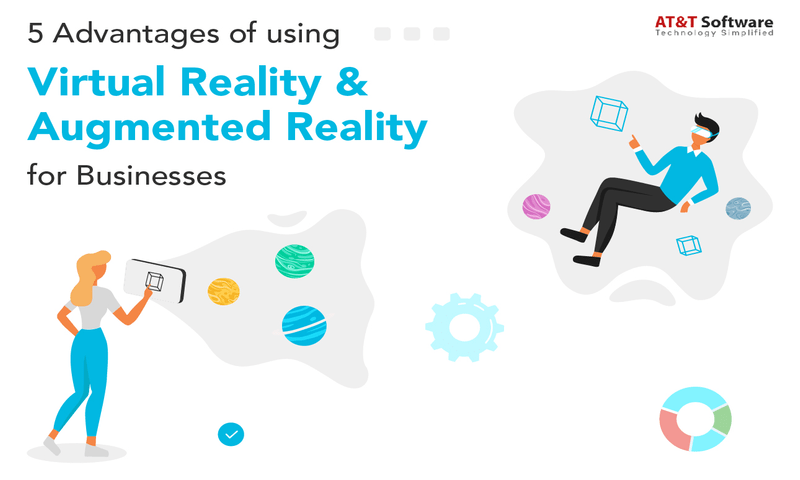 Boosts Retention
User Experience
One of the primary reasons Virtual Reality app development is so popular in today's world is that it offers the user a great experience. Be it applications that are developed with the help of Virtual Reality; it is par excellence!
Not Language Restricted
We have already discussed that the major pillar of Virtual Reality is creating an environment that is real. Hence a Virtual Reality software can easily be developed as such so that language never becomes a barrier.
Boosts Retention
It is true that when the experience is better, we often retain the information for a longer period. Hence using VR application development for fields like studies could be extremely beneficial for the students. When one is interested more, and the knowledge is put forth in a different yet communicative pattern, automatically this ensures that your retention is better and it is better retrievable as well.
Disadvantages Of Using Virtual Reality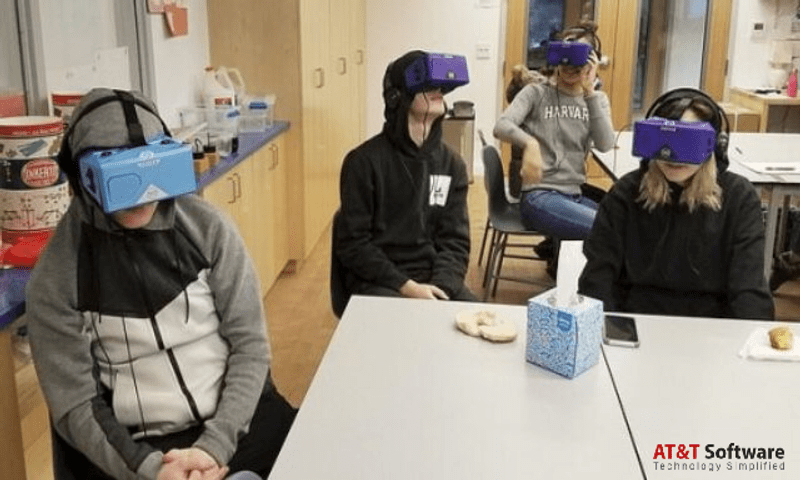 Children got addicted to video
Cost Maintenance
One of the most common and potent disadvantages of using Virtual Reality development is that it is very expensive. Hence for businesses that are just starting, it might get difficult to afford a Virtual Reality experience for the users. There is no doubt about the fact that a Virtual Reality experience can always perform better and will ensure that you can address what you are aspiring to communicate to your viewers.
Chances of Being Addictive
Another very common variety that Virtual Reality poses on most is that it can get addictive. For example, There have been numerous examples in the past when children got addicted to video games which were developed with the help of Virtual Reality. Not only for children, but this can also happen easily with adults as well.
Weaken Human Connection
This disadvantage of Virtual Reality app development is probably the most disheartening cons. When you use the system of Virtual Reality Development on a long-term basis and forget to strike the right kind of balance, it automatically impacts your everyday human connections.
People often tend to forget that Virtual Reality is indeed virtual, and hence you would need to interact with the real world as well. This is one of the major disadvantages of using Virtual Reality, which has induced serious studies on the same aspect so that there can be a better justification for the same.
Should One Use Virtual Reality App Development?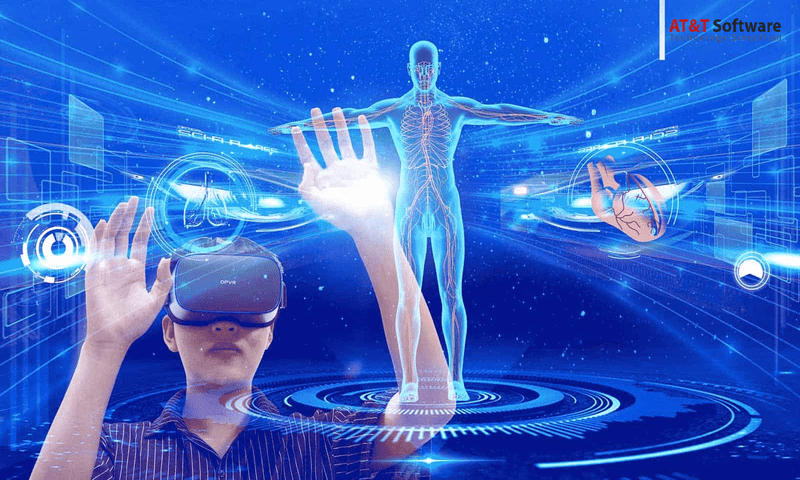 Aspect of Technology
The most serious question pops up in the front office as to whether one should incorporate Virtual Reality application development, now that we have spoken about both the advantages as well as disadvantages of the same. One of the most prominent aspects that you need to keep in mind before incorporating Virtual Reality is the importance of balance.
As a business, it is very important to keep a tab of your ethical grounds as well and ensure that you do not push your users towards an addictive stage. The most promising thing about virtual Virtual Reality app development is that it will render you the most promising results if you maintain the right balance.
Like any other aspect of Technology, even Virtual Reality has its pros and cons, which need to be weighed and make more customized decisions. However, one can easily say that balanced usage of Virtual Reality under the guidance of experts is important and beneficial as well!
Would Hiring An Expert VR App Developer Be A Good Decision?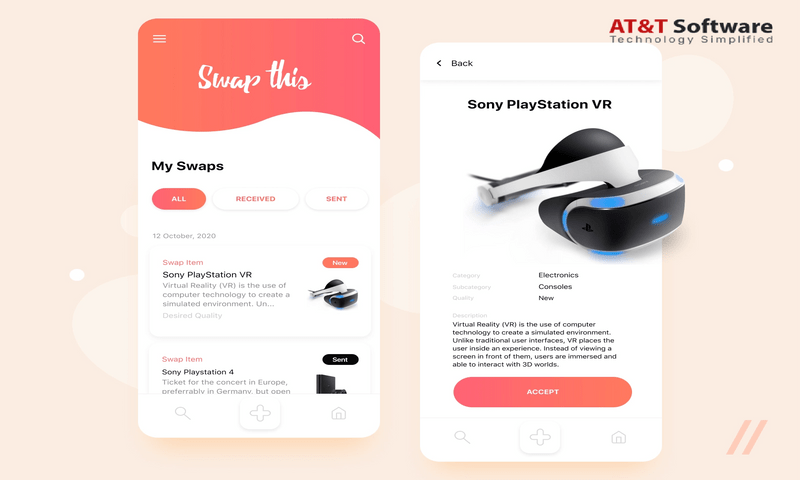 Creating a stir among the people
Finding the right VR application development services is very difficult, and we certainly abide by that. However, your search for the right one ends here with AT&T Services. We have got the most promising VR app designers, and our service is par excellence. It has been our vision to cater to customized needs, and here we are, providing the best just for you!
As a reputed VR application development designing company, it was our prerogative to ensure that we deliver quality services and that too at the most pocket-friendly prices! It gives us immense pleasure to exclaim that our services are curated just for you!
Since the very conception, the major focus of AT&T Software has been to ensure that we can be of some use to our clients and give them the experience that they deserve. Virtual Reality app development is one of our strongest points, keeping in mind the fact that we have a team of professionals who are best trained under the same domain of VR app development.
Virtual Reality app development is a subject that is getting quite a bit of attention and all because of the right reasons. We do believe that if you want to enhance your client experience manifold, then Virtual Reality is the way to go. This is the only genre that will help you provide them with something unique as well as creative in nature!
We have already mentioned that there has been a lot of discussion about Virtual Reality app development in the past, and there are numerous companies who are popping up claiming to provide the best services. Then why should it be as such that you should go forth with our services without getting to know us better?
We understand that as someone who does not have quite a bit understanding of what we do and how we do, it might be tough to choose and hire a VR application development company like us. This is why we will talk about the major pillars of our service which makes us so desirable among the masses:
Creativity
Yes, it is very important that you launch VR apps that are lasting and go a long way in creating a stir among the people. This is the primary reason why we focus on the creativity aspect so much and ensure that our service is a resemblance of the same. Every project taken up by us ensures that it is different from the rest.
For a VR application to be sustainable as well as useful among the masses, it is important to be unique and stand out from the rest in the same domain. This is what our experts take in mind and try to provide unique ideas without compromising on the quality!
Quality Of Service
The quality of a Virtual Reality app is certainly one of our services that has never been put down in front of any client when it comes to Virtual Reality app development. We have a rigorous Quality Assurance (QA) team who ensures that every project that we take up gets the best possible resources, as well as minds who will to the best of their capabilities, cater to the client requirements!
Budget Oriented
There are no two ways about the fact that Virtual Reality development could be really expensive, keeping in mind the resources as well as the technology that are put to use. Not only that, in most cases, there are brilliant human minds behind the planning and execution of your Virtual Reality app development. However, to ensure that more and more companies can come forth and get the best of Virtual Reality, we have tried to keep the prices low without compromising on the quality ratio.
Immediate Assistance
At AT&T Software, we do understand that Virtual Reality app development is something that could get a little bit intimidating for those who are very new to the domain. This is primarily the reason why we have a team of client assistance professionals who will get to the brim of your doubts and provide you with the most comprehensive and accurate solution.
A very important factor that needs to be checked upon is whether or not you get immediate assistance in case of any pertinent issues arising. At AT&T Software, we ensure that in case of any required assistance, our team members get in touch with you and provide immediate redressal.
It could be depressing to keep waiting for potent options and think about when your app will start to function again properly. To ensure that our clients do not go through such distress, we have a team of professionals to take care of it immediately.
Budget Oriented
Now comes the most important factor, which makes us better than any other potent option. Before you hire a VR app developer, it is very important to ensure that they are budget-oriented and can provide you with good quality services. This is one of the most potent pillars of our service, and we have ensured that this does not act as a deterrent.
It makes us extremely proud to mention that the budget we offer is not only pocket-friendly but extremely well rounded as well. We have got promising Virtual Reality app designing packages which are quality services offered at a very low-price juncture.
The Final Wrap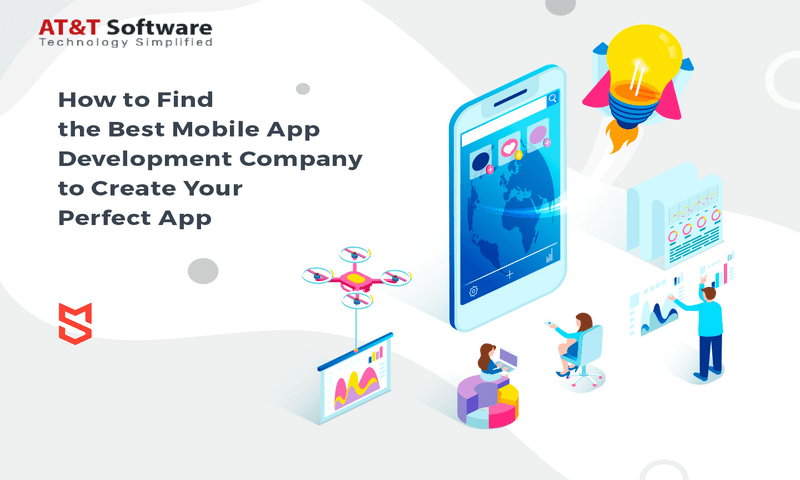 Clients get what they are looking
When it comes to the Virtual Reality app development services by AT&T Software, the major onus is to ensure that clients get what they are looking for. It is our constant endeavor to cater to the needs of our clients and ensure that they do not have anything to look back upon. If you have any Virtual Reality app development requirements and want the best at affordable prices, contact us at the earliest. It would be our pleasure to provide the best for you!
AT&T Software has been a name to reckon with when it comes to Virtual Reality app development. All you need to do is contact us in case of any requirements, and we will get them done the best for you!