I hope you enjoy reading this blog post.
Would you like to get expert advice? Click Here
home / blog / Walmart Grocery & Shopping App for iOS & Android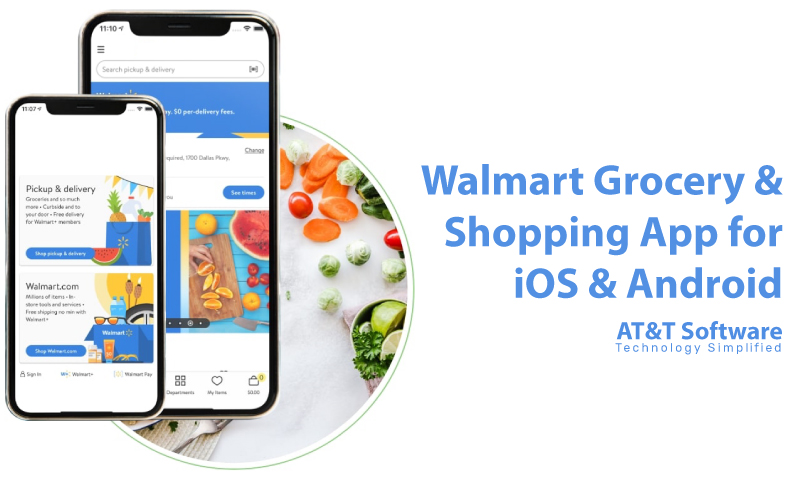 When you hear the phrase "world's largest retail store," which company comes to mind? Walmart, without a doubt. As a result, today, we will discuss how this retailing behemoth joined the digital product sales market with its shopping and grocery Walmart app. We will also tell you how you can get a Walmart Clone for a flourishing eCommerce business.
And that's just for the Android version of Walmart's app, which has been downloaded more than 50 million times. With this app, you receive all of the purchasing capabilities that you would normally get from a website, plus some extra benefits. Continue to read.
What Makes Walmart So Popular and Why Should You Consider Getting a Walmart Clone?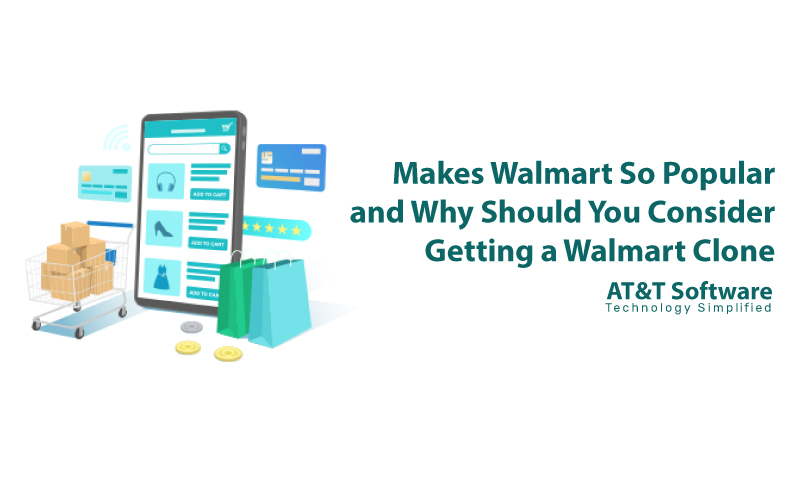 The most common reasons why people use the Walmart App for all of their shopping needs are as follows:
For as long as we can remember, Walmart has served as our one-stop shop for all of our necessities, so it seemed inevitable that consumers would download and utilize its mobile app when it was released. Consider the convenience of receiving all of the advantages of shopping at Walmart without ever leaving your home to make a purchase. Walmart is basically the same as Amazon, except that it is easier to use and is open more often.
There is more. Walmart mobile application provides you with two alternative methods of shopping. Following the completion of your virtual shopping basket, you can have the items delivered to your house or go to the store and pick them up yourself (curb pickup).
What Is The Unique Selling Point Of The Walmart App?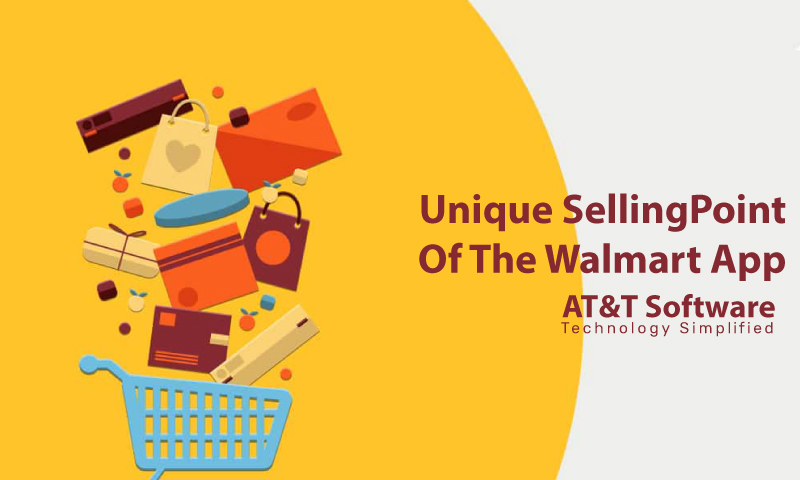 Besides making the full ecommerce business available on mobile, there is also a pharmacy service that allows users to obtain medicines and receive flu vaccines quickly and conveniently. As an added bonus, Walmart+ is a membership program that gives members a lot of benefits, such as free delivery with no minimum purchase and member-only prices on gas at more than 1,500 Walmart and Murphy stations, among other things.
Take A Look At The Design Of The Walmart Clone App.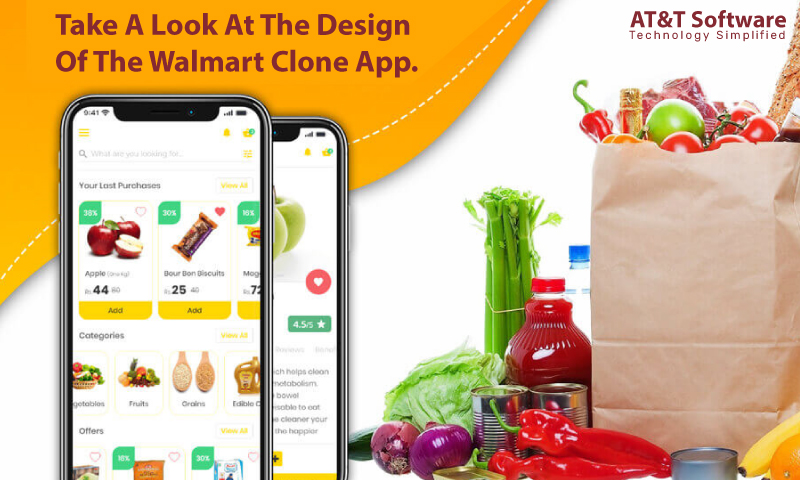 If you want to develop and launch a shopping application similar to Walmart, you should first review the images below. Take note of the design's simplicity and efficiency in terms of user interface and user experience for your Walmart Clone.
Among the many advantages of this software is its simplicity of use, which is built on top of the major eCommerce platforms you've been accustomed to over time. Consequently, there is essentially no learning curve associated with the Walmart mobile app.
What Is The Working Model Of the Walmart Clone Mobile App?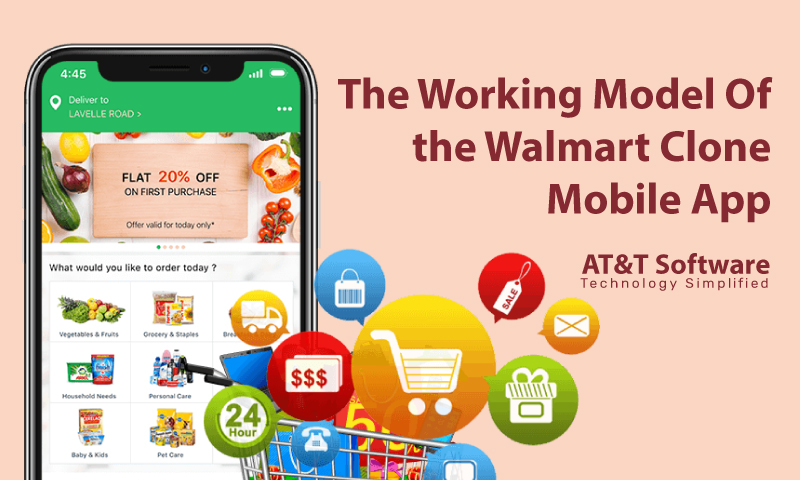 You open the app and begin searching for the things you need.
Add the items to your virtual shopping basket and go through the checkout process.
You can pick up your purchase from the shop or have it delivered to your residence.
Choose a way to pay for your purchase from the list of options.
That's it! Within a few minutes, you've completed your Walmart mobile app shopping list. You won't have to be concerned about packages being left unattended; just select a delivery time that works best for your schedule.
If you are a traditionalist at heart, you may still get the benefits of Walmart even if you are shopping in person at the store. Open the app and scan each item that you place in your basket. This way, you may avoid lengthy checkout lines by paying for all of your purchases straight inside the app using the Walmart pay feature, which is available in the Walmart app. Just think of leveraging all of these features in your own Walmart Clone app.
Walmart Clone Mobile Application Is Functional.
The Costs of Developing a Walmart Clone Shopper App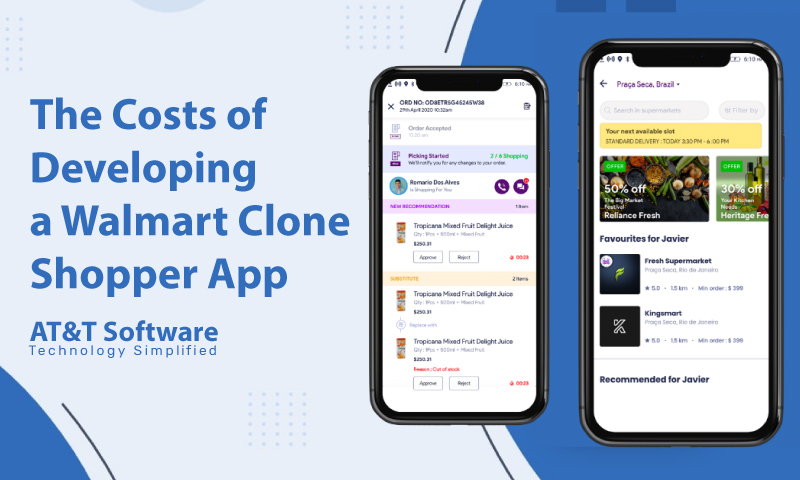 The cost of developing a shopping app similar to Walmart is dependent on a number of aspects, such as the app's functionality, design, development methodology, and so on. The most accurate way to estimate the cost of developing a Walmart Clone is to get pricing quotes from a few of the development firms you are considering using. Upon request, we can provide you with a pricing range for a typical eCommerce retail application development job. It is possible that you will have to invest between $35,000 and $80,000 to develop an app like Walmart for a single platform.
Start your firm with a Walmart clone as a foundation.
The Walmart Clone contains the greatest features to let your consumers enjoy the simplicity of shopping that Walmart is known for providing.
Because of the features integrated into the clone, you will be able to get all of the necessary insights about your company's performance in order to make critical choices.
If you want to start and run your own business, this will be the best way to do it because you will make more revenue than your competitors.
The enormous positive growth in the online shopping sector has resulted in the unstoppable expansion of e-commerce enterprises worldwide. If you go back a few years, in-store visits were a common occurrence. Instead of visiting shops and spending the whole day selecting things and transporting them home, today's consumers just click and go. Every day, new technologies give us better and more convenient options.
Do you need any particular information regarding the e-commerce business? Then we'll go through the advantages of the Walmart clone software, which should be rather straightforward.
The Top Advantages Of The Walmart Clone That You Should Be Aware Of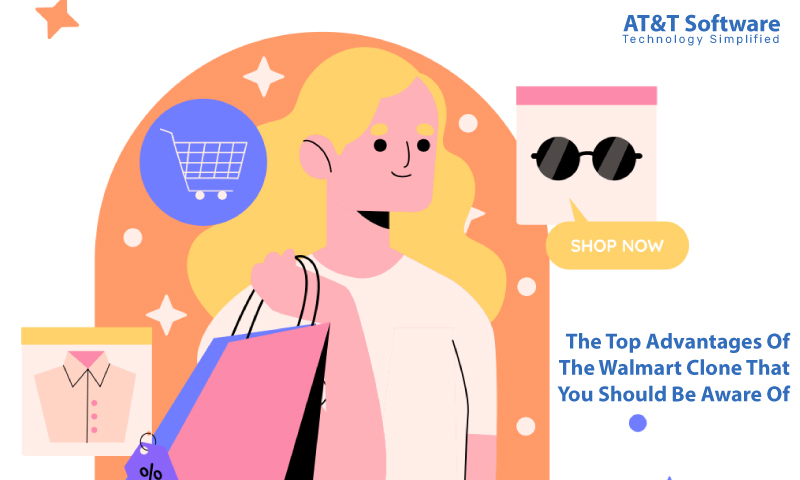 Take a look at what it implies before we get into the specifics of the Walmart Clone and its advantages and disadvantages. The popularity of e-commerce businesses is growing at an exponential rate. Every day, a large number of e-commerce applications are released into the app stores. Even so, business owners are eager to get into the very competitive e-commerce market and make money from it.
When it comes to clones, the Walmart clone is an app script that contains a partially reproduced version of the original Walmart app. The Walmart clone app solution has a number of advantages, which are as follows:
The Walmart Clone is not time-consuming and is quick to get started with.
A white-label solution makes it possible for your company to take over the development firm.
It is customizable, allowing you to add a sense of individuality to the application.
The scalability option, after all, is something that may be used in the future.
Are There Any Industries Where The Walmart Clone May Find Application?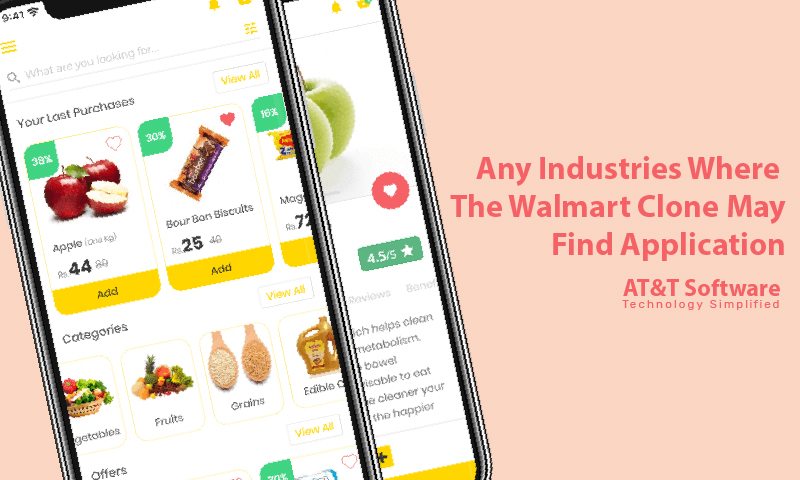 Retail e-commerce is a growing industry.
E-commerce in the open market
Management of inventories
supply chain management, among other things.
The Features Of The White-Label Walmart Clone App That Attract Attention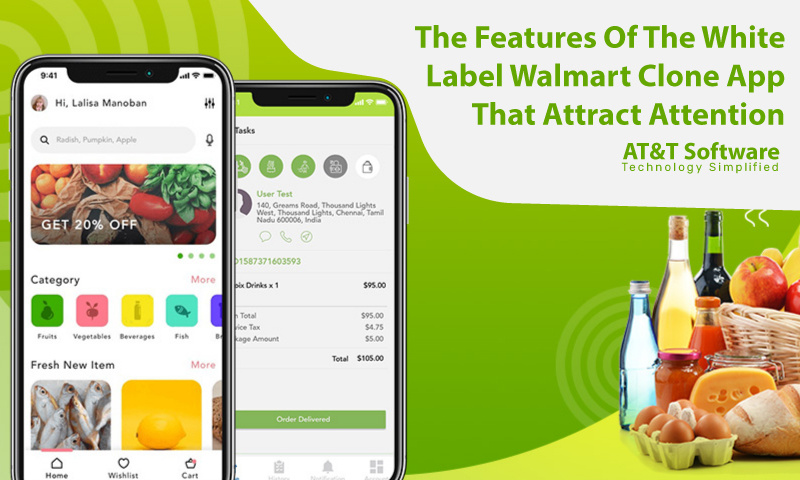 Zero-Contact Delivery Is Available.
The zero contact delivery option has been included in this Walmart Clone software in order to keep social separation as a part of the safety conventions. You can make sure your delivery services are perfect by telling your customers and delivery people to stick to the rules about distance.
Scheduled Delivery
Customers are given the power to choose a delivery date for the things that they have ordered.
Overall, if you pick Walmart Clone app development, you will be able to get your feet wet in the e-commerce industry in no time at all.
Spending Patterns On Groceries By Consumers After The Pandemic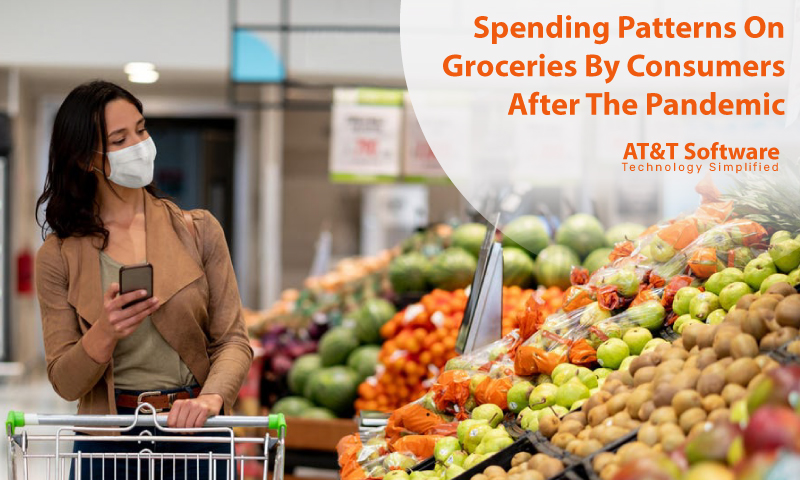 People are being forced to remain inside because of the past pandemic crisis, which is not exactly over yet. Grocery delivery apps are becoming more popular among those who are not used to using internet platforms.
Consequently, we may conclude that the coronavirus is responsible for the rapid expansion of on-demand grocery delivery applications. Furthermore, the tendency to purchase things online is becoming more popular by the day. As a result, startups and entrepreneurs have profitable prospects for launching their own digital grocery companies, just like the Walmart Clone.
Get The Walmart Clone Script Today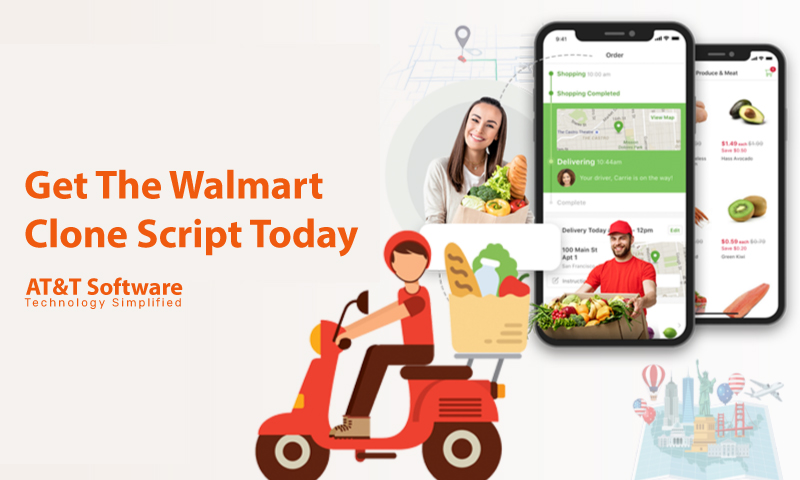 The Walmart Delivery Clone App is a ready-to-use solution for people who want to start a supermarket marketplace business from the ground up. The script may be altered to include features that are specific to your grocery store's needs.
Make use of the grocery delivery app in conjunction with a variety of payment channels. It is equipped with all of the important features that you need to keep one step ahead of the competition. You can also use the following cutting-edge features to attract even more customers:
Searching For An Item By Name
To put it simply, the function makes it easier to find supermarket items by searching for them by their names on a search engine. If the customer can't remember the full name, he or she can suggest a few letters, and the filter will bring up all of the relevant results for the user to choose from.
Return Of A Product
One of the most frequently expressed concerns of consumers is whether or not they will be able to return their supermarket purchases. It will give your customers peace of mind knowing that they may return any groceries they don't like and get a full refund as a result of implementing this function.
Products That Are Recommended
The function collects information about the consumer's buying behavior. As a result, when the user logs in, they are directed to their favorite goods.
Obtaining A Price Comparison
This function enables you to compare two different brands of a comparable product. Customers will be aware of the pricing range and will be able to choose the one that best meets their requirements.
Products That Are Based On A Diet
Integrate this new health-conscious feature into your Walmart Clone App to make it more appealing to customers. It is just diet grocery goods that will be highlighted in this innovative feature, such as plant-based diets, vegans, low-carb diets, salad components, fresh fruits and vegetables, sprouts, and so on. As a result, the person is able to maintain their overall health.
That is what makes the Walmart Delivery Clone App a great place to start a grocery delivery business.
The Walmart Clone App is a feature-rich application that includes the whole technological stack. The grocery clone script is equipped with all of the necessary parts to provide a seamless shopping experience to customers. It automates your whole grocery business, which is controlled from a central dashboard.
Designed with the main goal of providing comfort and convenience, our Walmart Clone Script Solution simplifies the navigation of the site and makes it easy to purchase groceries. Browse for grocery items from a broad range of selections, add them to your basket, and check out. Multiple payment options, real-time tracking, the ability to schedule delivery, and push notifications. It has completely transformed the method by which people used to buy food.
In addition to having functions, having a user-friendly interface is also crucial to consider. It is possible to achieve success with the support of the greatest on-demand grocery delivery app development, which understands precisely what it takes to make your Walmart Clone Script a reality. The app will be created in such a manner that it will assist in attracting new clients as well as keeping existing customers happy and returning.
Contact AT&T Software for further queries! Our team can assist you in getting the most functional Walmart Clone app for your online grocery business.