I hope you enjoy reading this blog post.
Would you like to get expert advice? Click Here
home / blog / Website Design For Educational Institutions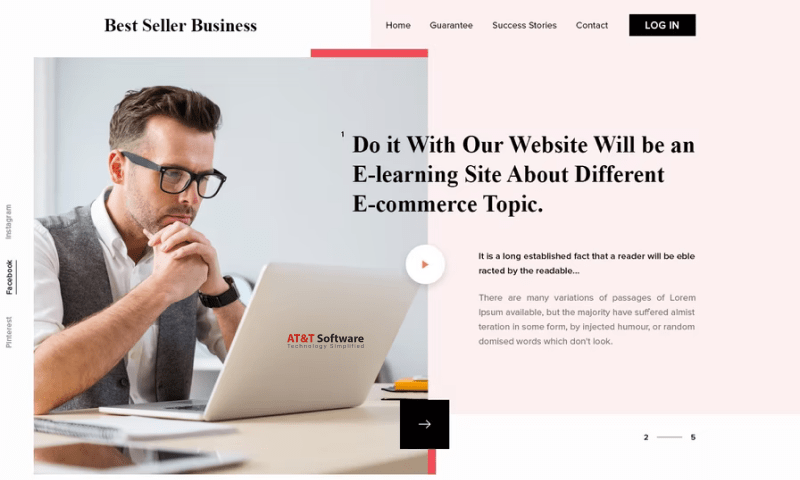 The whole education industry has gone through a vast change since its beginning. From the technique to approach of all parties involved in the educational system has been really great at adapting to the change of time. Now, education is considered to be a basic human right, hence, the priority of education in itself keeps the system on track vying to modern ideas.
As education is a basic right, everyone should be entitled to learning. This very idea has enforced the question of the availability of learning platforms. And, soon enough, online learning became a successful platform for getting access to learning materials as well as classes to even authorized degrees in current times.
There was a simultaneous rise of educational institute websites, along with other online learning opportunities for all in the past decade alone. As technology became more commercial and easily accessible, these learning platforms also became common. It started to become clearer that online learning was the future.
The Growth Of Online Learning Platforms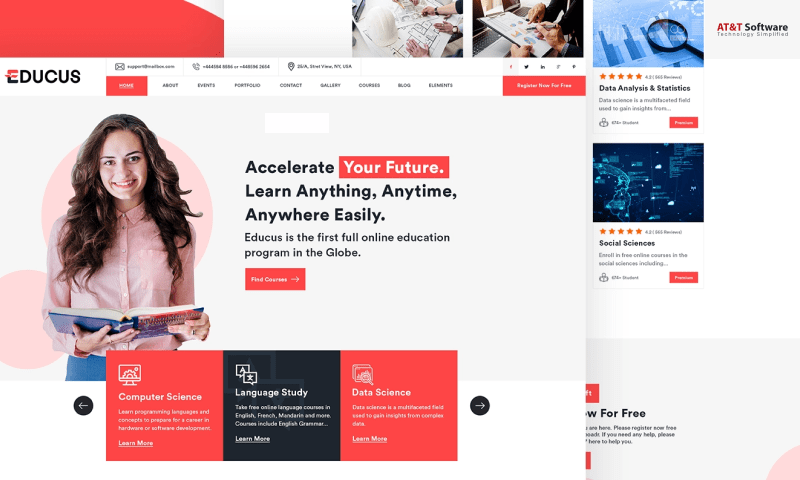 During the Coronavirus pandemic in 2020, online learning became almost crucial. Not that, online learning platforms, such as websites and applications were unpopular before 2020. On the contrary, within 2010-2020 website designs for educational institutes, applications, online institutes, online courses were already challenging the traditional classroom teaching methods.
Online teaching practices were on the one hand changing the education industry, on the other hand, it was being debated for its authenticity. However, with the pandemic forcing us to confinement of our homes, the online teaching process seemed to viably propel us forward. It also helped break many stereotypes surrounding the debate around traditional methods of teaching and learning in general.
Online teaching platforms offer a flexible learning opportunity for every candidate. There are not many restrictions, regarding the availability and access of these classes. For example, the class timings are flexible, and classes can be attained from remote locations. The overall growth of online learning opportunities is surely working on fulfilling the dream of providing their basic educational rights.
Functions Of An Online Learning Platform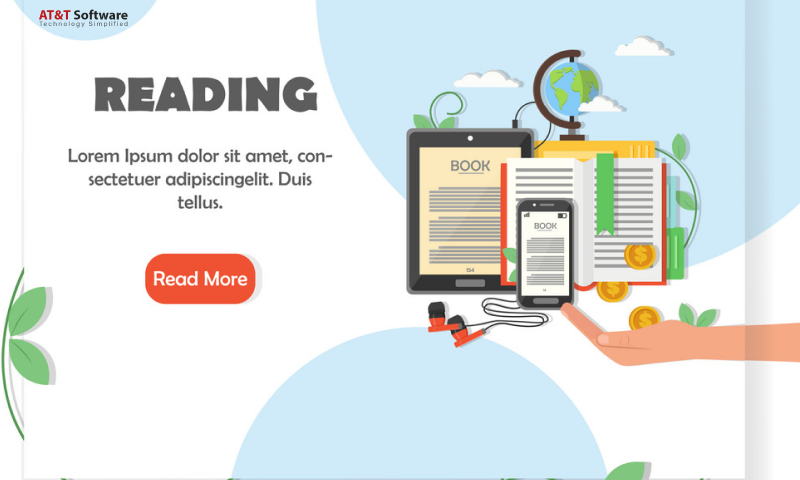 Online learning or e-learning platforms are varied these days. There are websites and applications for educational institutions as well as online special courses offered under private university curriculums. However, the functions of any e-learning website or application have some things in common, to some extent. Here are the basic functions of most learning platforms.
Virtual Education
If one thing can be said with certainty, it is that online learning is the future of the education industry. This virtual educational process is highly effective for the coming time. It is also preparing us for the upcoming changes in the overall educational system.
Evaluation Methods
To preach with the old-school teaching methods, evaluation techniques have found their way into the online learning platforms as well. Results and rankings systems allow students to persevere. Academic excellence is still prioritized under this method.
Degree Or Certification
Today, online courses also have authorized degree and certification programs for their applicants. While online education institutional websites have degree and certification programs all along, online platforms offered them a different approach. Other than that, there are other online courses offered under private institutions that also provide valuable certifications.
Study Flexibility
The most important reason for online learning platforms becoming mainstream can only be majorly credited to the flexible nature of the classes. Firstly, online learning removes the whole necessity of being physically present in a class, thus, promoting remote learning facilities.
Secondly, whether e-commerce or e-learning, online services are made for the convenience of the common people, especially their busy schedules. This versatility allows for full-time students as well as working adults seeking a degree to enroll in classes that are suitable for their schedule.
Educational Growth
The nature of online learning automatically promotes the concept of attaining classes virtually. The remote learning or teaching options really help people from all backgrounds to pursue any educational qualification. This largely promotes the idea of education for all.
A website design for educational institution or app can have various functions depending on its target audience. Their functions vary based on the courses offered, faculty, affiliations, and other similar aspects that broadly affect the whole system.
What To Consider While Educational Institution Website Designing?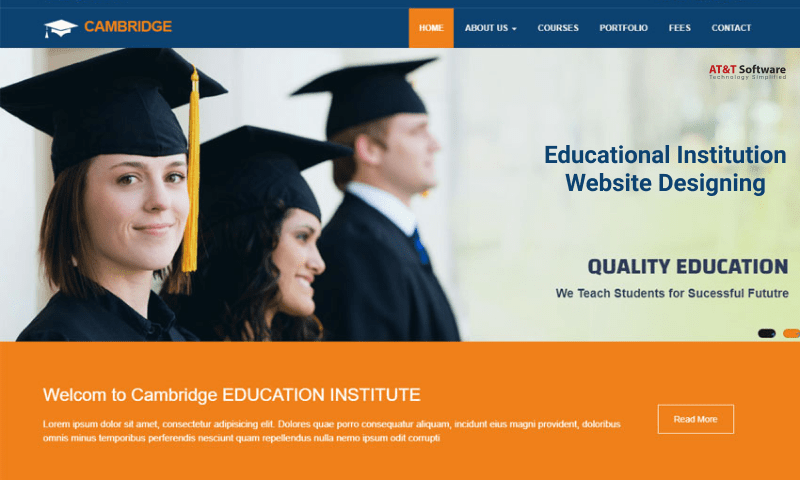 As online learning gets more popular, the demand for educational institution website development and design is only going to high. You can hire developers to build the website and work alongside you on the design of the website. Or else, you can also use customized websites.
No matter, which option you take on, there are still some factors at play that needs consideration. These are the basic factors that drive a website of an educational intuition to its desired position. These aspects help the website meet its conversion goals headlong.
Objective
It is important to set up the goal or objective of the website prior to building it. This includes business objectives to knowing the target audience. Whether the website is for a school, private institution, university, small agencies, or individual classes, every website design must reflect its primary objective.
Content
For an educational institution website design the visuals must be very informative and catchy. It should be appealing and straightforward so the user gets the best visual experience. The content on such a platform should relevant educationally. Images, videos, articles, blogs, videos, podcasts everything should be relevant to the courses offered over the website.
Market Research
Before investing in website development, you will first need to have complete market research. You will have to be accustomed to what your competitors are providing on their website, what your target audiences are consuming. Researching the market allows you to have fresh ideas and improvised ones for your own website model.
Cost
The cost of educational institution website development is the first and foremost thing to consider. This includes the cost of the developer, technical cost, inclusion of different features during web design, and other things from small to larger scale. All these costs are needed to be considered and negotiated prior to starting the project.
User Experience
Every website has to think about the user experience factor. There will be no reason for building a website if there are no visitors. Hence, the website has to think first of its audiences and how they perceive the website. From website speed, user-friendly design, and easy access, everything has to be thought from the point-of-view of the user.
CTA
The Call To Action or CTAs is integrated for encouraging the business. As the name suggests, this type of software is used to send popups directly to their target audience, prompting them to take action. This type of program allows the institution to make business through the online platform more successfully.
Gamification
There is a change in the trend of the methods of learning, and including games into the equation for learning has been a fairly new format. Gamification elements are included to make learning more interesting. There has also been a significant rise in the gamification process, especially in kids learning courses.
Social Media Integration
A website today needs to maintain a certain social media presence for several reasons. Bran awareness, marketing & advertising, SEO ranking, and the growth of several other factors are related to social media integration. An educational institution website will need social media to reach out to people and find more applicants for their programs.
Device Compatibility
As we are taking online learning options, the first and foremost thing to consider is device compatibility. The website at least has to be compatible on multiple devices mostly what their target audience generally uses. Online education offers a larger opportunity thus, the website must have vast compatibility for reaching out to people.
Payment Gateway
An e-learning website is still a business website. The courses are offered in exchange for some money, hence, there should be a safe and seamless payment gateway available. When the whole course is being taught online, it is only fitting that the payment and other such transactions shall also be made online.
There can be other important factors that may contribute to the success of educational institution web design. However, these were the basic nature and factors that impact all online platforms.
Popular Features Of An Educational Institution Website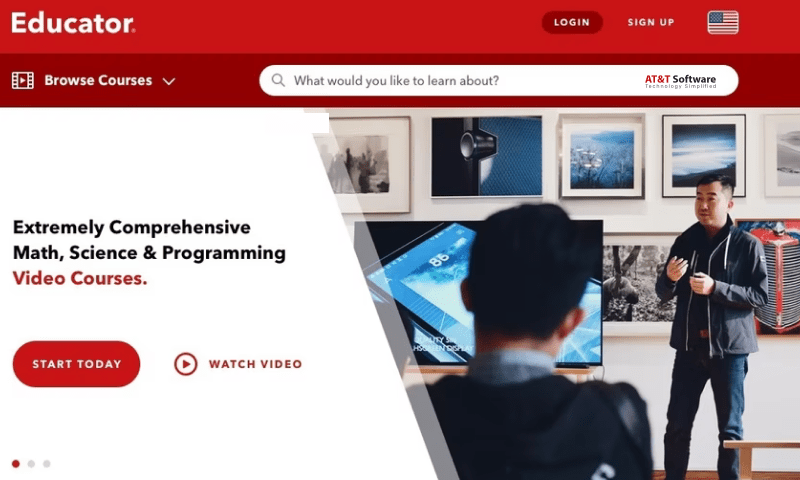 Like any other website, the web design for any e-learning platform has a few common features to offer. These features cater to user experience and the overall growth and popularity of the website. Let us take a look at the most prominent feature present in most of the leading educational websites of our time.
Courses Category
An education institution website must have a section dedicated to the courses. This section will feature all the courses offered by the institution. Each course must be described with information and facts so that candidates can have a fair idea of what to expect and how to pursue the subject of their interest.
Faculty Information
The website must contain information on the faculty. This section may be completely dedicated to providing an in-depth knowledge of the faculty teaching the courses. This gives all applicants authenticity about the online learning methods being exercised.
Online Schedule
Online courses today, come with online study schedules for different classes. Timetables for classes can be provided online. And students and teachers can both access it by logging in.
Personal Account
Every applicant must have a personal account. The criteria for creating an account are important in today's world. This allows having a personal connection with an individual as well as tracking user involvement. For the user, it offers a few personalized features on registration for courses.
Virtual Whiteboard
The virtual whiteboard feature allows both the students and the teachers to engage in lively conversation and sharing of ideas over a digital whiteboard. You can draw figures, write inscriptions along with others at the same time.
Live Chat
The live chat feature is essential for online classes, especially when it promotes remote learning. Virtual whiteboards are only recent inventions, but the live chat has been quite popular. It allows multiple people attending an online class, speak their minds through chatting, promoting traditional methods of discussion.
Educational Audio/Video
Zoom calls and other video methods and even podcasts are used today as a viable material for online education. Educational video and audio content featured on the website should be relevant to the courses offered under the institute's curriculum. Content should also be verified as proper study material before adding it to the website.
About Us Page
The about us page for any website is utterly important. On the about us page, the institution provides brief knowledge and insight into the functions, courses, and achievements of the institution. This page is essential for the applicants to know more about the institution. On the other hand, it also allows the institution to display its achievements and accomplishments on an online platform.
Contact Support
Every commercial website has to present a contact support option that will help them build a better relationship with their audience. The same goes for an education institution website design. This section of the website consists of the contact information, such, telephone number, email, address, and other such detail for anybody to make a contact. The contact support ensures authenticity and trust on the applicant's part and makes it a lot easier for students to reach out to the institution.
There can be numerous features added to the design of an educational website in order to make it more appealing to the masses. These features are severely important for education institute website development and also align with the rising concerns for user experience. Including different features in the website may also tank up the development cost, which is why it is important to understand what features will serve your website the best.
Conclusion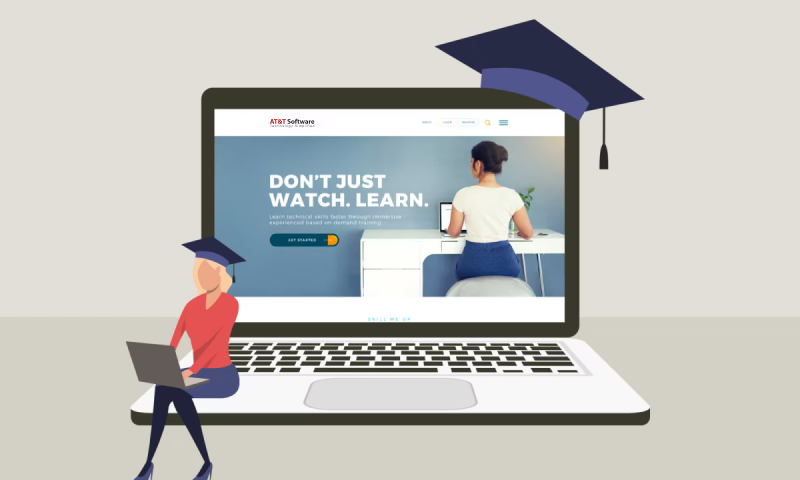 Online website development for educational institutions has grown exponentially in the last few years. And why not, it has provided a greater opportunity for all to access knowledge at what time they prefer and at the convenience of their own homes. This article was all about understanding how an education institution website is built and more importantly how they function.