I hope you enjoy reading this blog post.
Would you like to get expert advice? Click Here
home / blog / Why A Marketplace Like Fiverr Is So Popular?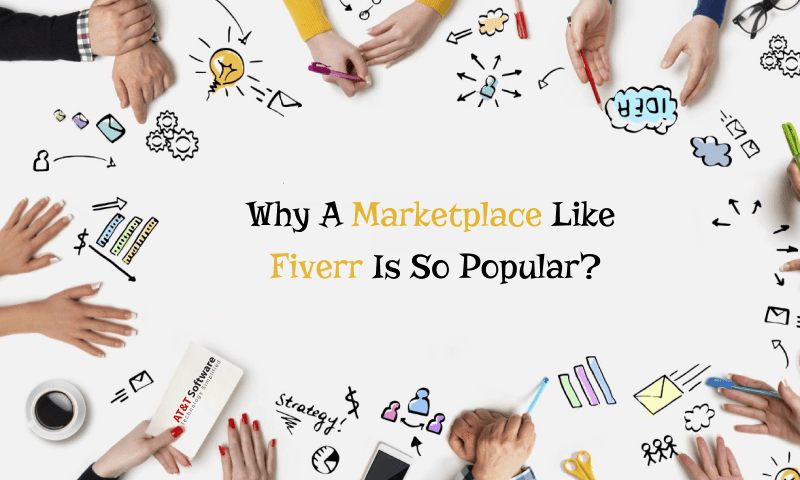 A marketplace is a place where multiple vendors get a platform to connect with the right customers. With the invention of digital media and social media, the importance of a Marketplace like Fiverr has increased a lot in the last few years. Like any online marketplace, a service marketplace is also gaining huge popularity as it is effectively bridging the gap between multiple service providers and seekers. One such example is Fiverr.
Fiverr is one of the biggest and most distinguished freelance service marketplaces that offers more than 300 digital services across the globe. It is popular among the digital workspace landscape and helps service providers find appropriate employers and vice-versa.
Reason behind the popularity of such marketplaces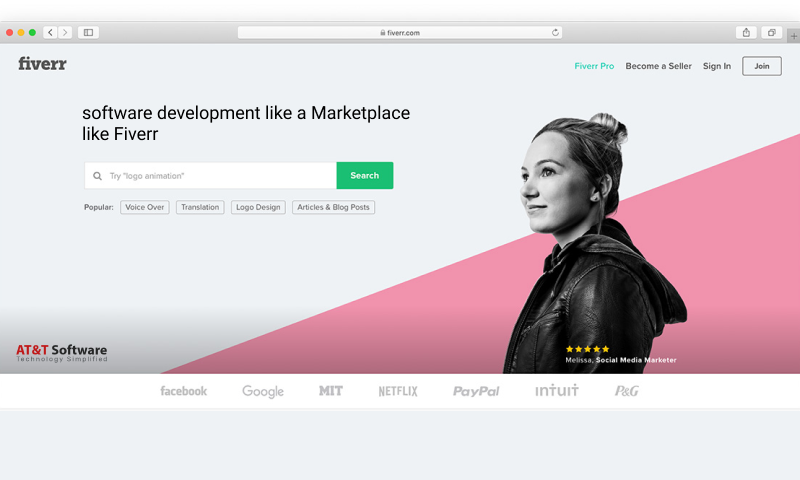 Efficient Operation
In the case of a Marketplace like Fiverr, service providers provide a chart of services from where the buyers choose their required service. By asking questions related to the service buyers seek their desired service provider and when a transaction occurs the marketplace takes a percentage as a commission. The transparency in the system makes it quite a reliable platform for business. Every interaction and every exchange of content can be clearly seen on the platform.
Legit Systems
This type of marketplace allows you to check the claims provided by the service provider and if the deliverable doesn't meet the client's requirement then they can easily report it. This it is almost impossible to take undue advantage. If the service providers fail to provide the service within the mentioned time frame they can get your refund partially or can extend the time as per your wish. Marketplace like Fiverr helps save the people from cons and dupes.
24*7 Customer Support
Usually, this type of service marketplace provides throughout customer support to resolve any issues, and as users from varied timezone are interacting here so they provide 24*7 customer backup. When building a Marketplace like Fiverr, customer support services are a must.
Guaranteed safety
Service marketplace keeps all the transaction records of individuals safely and securely while keeping your vital information like billing and account details protected and private. The information is encrypted and safe for all.
Authentic verification
Furthermore, they provide a strict verification process that gives authentic information about each service provider's educational background and previous work and details.
There are plenty of reasons associated with a Marketplace like Fiverr becoming so popular. Apart from the technical and strategical reasons, service marketplaces are probably the best option for individuals to find jobs that are tailor-made for them. And above all, the parties involved in the service dealing, all have a choice at either applying for a job or hiring a candidate for their services.
How To Build A Marketplace Like Fiverr?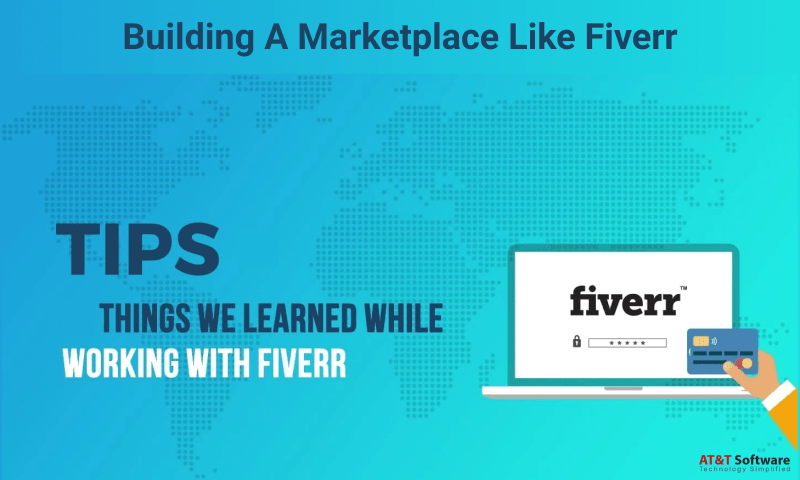 To Creatingcreate a successful Marketplace like Fiverr, you will first have to understand how Fiverr works. Like any basic marketplace and help, people buy and sell services from other people or companies. As a job-related marketplace, Fiverr starting from $5 services, now has hundreds of gigs having different price ranges.
Freelancers from different backgrounds will have to open an account and create a professional profile for themselves. This profile will contain the basic skills and expertise of the freelancer. Clients will search for gigs that fit their needs and will be directed by Fiverr to preferred freelancers.
In this way, a Marketplace like Fiver can to catapults hoards of clients and freelancers all getting their benefits. For the freelancer, flexibility in work and most notably, the possibility of never going out of work is quite fascinating. Other than that, clients can also find service providers that fit their tastes as well as their budget.
Here are some important conditions you need to remember while building a marketplace like Fiverr.
Client Quality
The reason for Fiverr's popularity lies in its quality client profile. They are more prone to one-time gigs rather than boasting a long-term relationship. You can also use a reverse marketplace flow like Fiverr's biggest competitor Upwork. In this way, clients will post their jobs over the platform, and freelancers have a choice to only apply for jobs that meet their expectations.
Freelancer Quality
Similarly, the freelancers offering their services must have proper skill and knowledge and above all, reliability to complete the task at hand. There should be a proper systematic way of allowing certain freelancers to the platform. It could be based on their resume, educational qualification, experience, or other areas to determine the quality of service providers.
Low Cost & Low Fees
For building a Marketplace like Fiverr, you have to go back to the beginning of the website. Not to imply that the gigs should be as low as $5 on today's date. However, having a variety of financial options can be really intimidating for clients. Similarly, indeed, freelancers should also have a fair share of income for providing their services.
Specialized Jobs
Service marketplaces can have multiple service platforms for different clients and freelancers. Or, it can focus or specialize in one sector. There a different types of freelance services available in the Marketplace like Fiverr. But if specialize in a single job type, it can be easier for the marketplace algorithm to pick closely matched jobs for freelancers.
You can add different features and programs to make the platform more interesting and useful for both parties involved. A service marketplace must be able to first influence its audiences to visit the platform along with getting their work done at the end of the day.
Features Required For Building A Marketplace Like Fiverr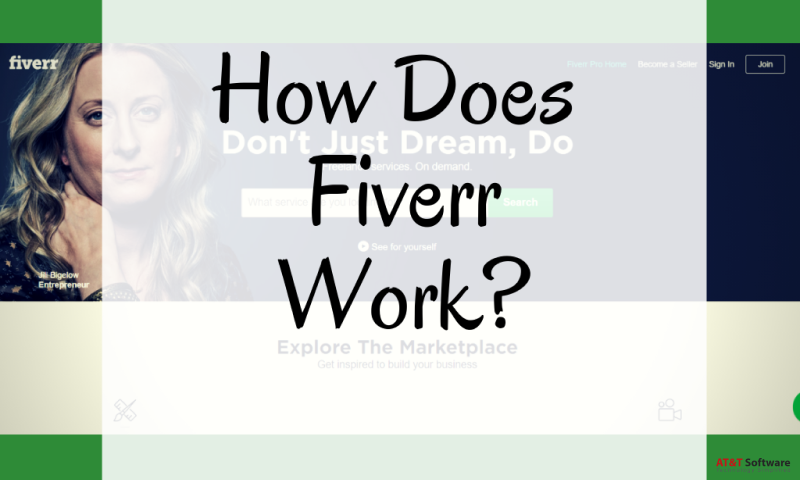 Before creating a dynamic and highly interactive Marketplace like Fiverr it is essential to know the features that are required to complete the process. Here are a few essential features that you will also need to build such a marketplace.
The profile of both the service providers and seekers
To create a Marketplace like Fiverr first you need to create pages that contain all the necessary information of each client and freelancer. Freelancers profile requires a detailed description of skill set, previous work experience or project details, reviews & testimonials, and other necessary details. Whereas the client's profile should have authentic basic information and address details.
Powerful Navigation Tool
Any website whether it is a Marketplace like Fiverr or not it requires a navigation bar which makes it easier for both the service providers and seekers to operate. There should be precise categories set up for searching jobs. This way, it gets easier for clients to search service providers through the job profiles and vice versa.
Payment Gateway
For creating a Marketplace like Fiverr the payment gateway should be smooth and easy to access for both parties. The service providers receive their payments online and the clients pay the sum through online options. The payment process is divided among the client and freelancer along with the marketplace owner. The payment must also be authentic for both parties to trust the website.
Listing Page
The listing pages are included for smooth communication between the client and the service provider. Here, the freelancer can communicate their skills and excellence through texts, images, and videos confirming their achievements and previously worked on projects.
Review Collum
Reviews are an important aspect of any online website. It helps build trust between all parties involved in the Marketplace like Fiverr. Reviews on a freelancer profile help the service provider to have a good reputation in the marketplace and get a good recommendation.
Tools For Communication
Communication tools are the most important thing to consider while building a marketplace like Fiverr. There should be a proper option for communication. Chats, texts, file-sharing options are crucial for starting a conversation on these types of platforms.
Admin Panel Features
The admin panel is essential for any online account. It helps the user manage their profiles when selling or buying services from a Marketplace like Fiverr. Managing every operation on an account and also managing the business can only be achieved through the admin panel features.
There are other features that you can add in order to make your website easily accessible and usable by visitors. Using the right features on your website can really attract both parties and utilize the benefits of each feature.
At & T Software are the pioneers when it comes to software development like a Marketplace like Fiverr, and the team of qualified experts makes customization possible and effective. With the reasonable pricing bracket, you cannot expect anything but value for money when you choose to approach us with your requirements. Our team takes absolute care of offering the best expertise that we have gathered in all these years in the industry.
Conclusion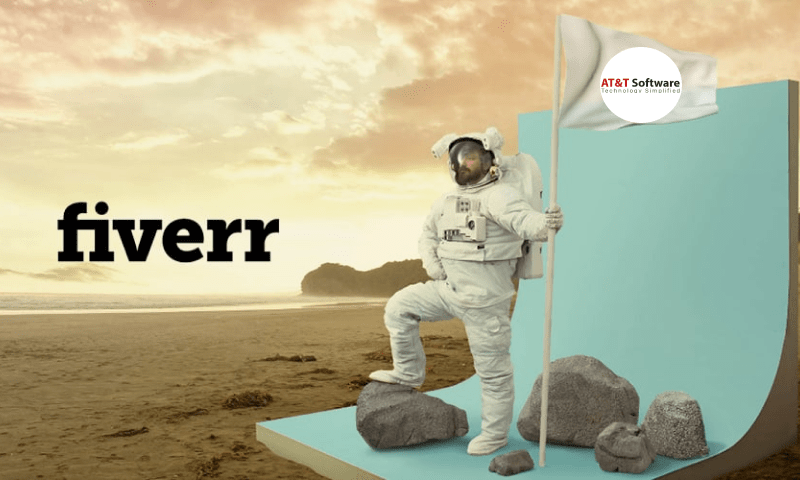 Building a Marketplace like Fiverr is not an easy task but if done correctly can achieve a massive feat. The most intriguing thing about such a website is that they help in connecting service providers with clients benefitting both in the process. This article was about building a service marketplace. Hope it was helpful.