I hope you enjoy reading this blog post.
Would you like to get expert advice? Click Here
home / blog / Why Building A Marketplace Like OffUp Has Become So Important?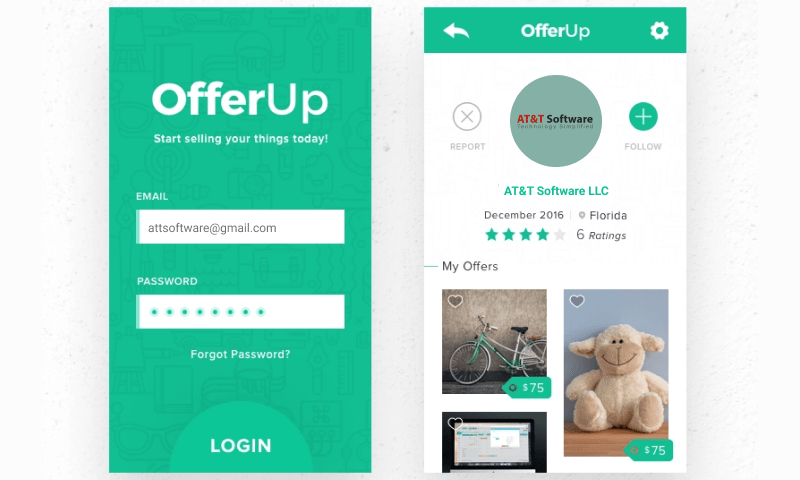 Even before national currencies became a thing, humans have been trading items through different marketplaces. So, the concept of a marketplace is quite old, however, the online version adds a little oomph to it. This has also made way for reselling of items on an online Marketplace like OffUp.
Usually, most marketplaces feature products that are brand new. However, the sale of used items has always been part of the trade process but became globalized through such platforms. There are many reasons for people to sell a used product apart from having it damaged or broken. For instance, a heavy-duty item or something of a good financial investment can be a good enough reason for reselling.
It would also be wrong to leave out the fact, that there are takers all over the world for these used or valued products that are placed for resale. A Marketplace like OffUp exactly offers the platform that is required for putting out used items for sale. Similarly, it guides buyers to the right place to find the product they are looking for.
There are things of financial and emotional value to people that are being sold over such platforms. The purpose of such a marketplace is to connect people of similar value. Basically, OffUp requires both parties to sign-up, in order to engage in any business. Sellers can register and fill up the criteria to post an item for sale. They can also choose to advertise their post, for better visibility and an increased chance of selling.
While on the other hand, the buyer can search for the merchandise and will be shown all the sellers available with the product. A Marketplace like OffUp will most certainly feature some option for both the parties to have a dialogue. Since it is a web platform and it supports financial transactions, the priority should be on making the platform secure for all users.
Important Features To Include In A Marketplace Like OffUp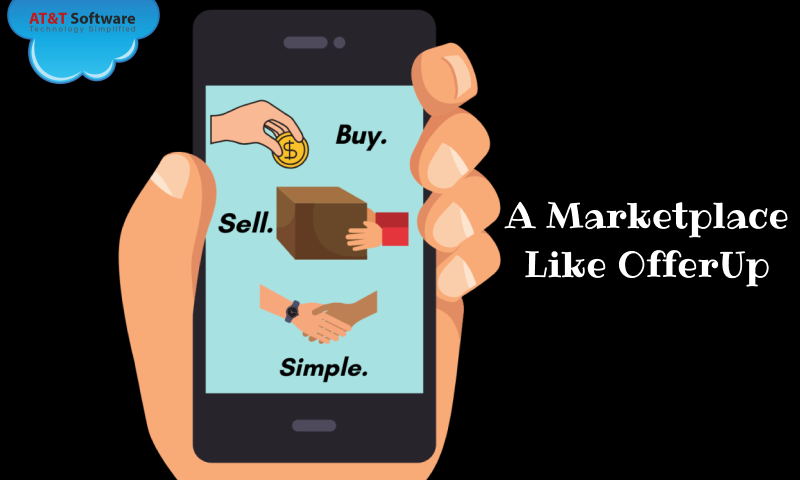 Building a Marketplace like OffUp takes a lot of research work and strategizing. You will and have to be reasonable with the company budget while bringing the best option to your target audience. Every feature that you include on the platform costs something and should go in line with the aesthetic and functionality of the web platform. Here are a few essential features to consider while developing a marketplace for refurbished items.
As an online marketplace, it will boast registration and sign-up for every user that is getting engaged in the system. The registration process should be easy enough and less time-consuming so that people can check in even when they are busy.
Including a search bar along with some filter options can really be helpful for the buyers to find the best option for themselves. It is even more important for items that are for resale. The buyer will need to make sure that the merchandise is in good shape and the seller is authentic.
A Marketplace like OffUp should be organized and have a proper catalog that features all the types of items that are up for sale. Listing out the products properly will make the task easier for buyers.
The communication between the buyer and the seller is an essential aspect to consider. This is why chatting or other modes of contact is necessary.
As a global marketplace platform, it must have different language options and multi-lingual support.
The first and foremost thing to consider while developing an online Marketplace like OffUp is to keep the platform active with engagement from all audiences. Social media comments and customer review is the best possible option to start a conversation.
Since it is a marketplace for most second-hand items buying and selling, there should be a way to detect fraud. Apart from the chance of buying a damaged good, there's also a chance of the buyer deceiving the seller.
Adding technical features that compare prices or other notable aspects of different products on the platform, can be quite handy. It goes without saying, it saves time for the buyer to land on the best option.
As said before each feature will cost something and numerous features can be added to make a Marketplace like OffUp more interesting. However, not all features are necessary. So, you can add the ones that really world on your portal and save some money in the process.
How To Earn From A Marketplace Like OffUp?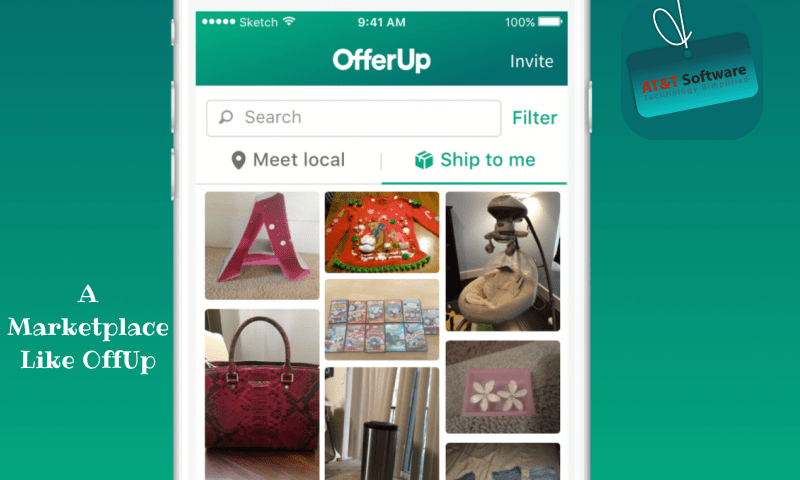 There is no reason for developing a marketplace from which you cannot earn profit directly. Most of the marketplace activity focuses on continuing the flow of the business and earning indirectly off of it. However, as the platform expands there should proper monetization strategies that provide for the daily costs.
Online Transactions
The best way to earn from your own marketplace is to put a minimal charge on every transaction. The marketplace can add it within its policies to charge some percentage of the payment as part of an operational cost.
Advertisements
A Marketplace like OffUp can further earn from featuring advertisements from other companies. Similarly, as a marketplace, it will have sellers that want to boost their posts for better visibility and chances of a sale. These paid promotions help the marketplace thrive.
Delivery Charges
The most easiest and deliberate move to earn out of the marketplace is to include delivery charges on every item that is being sold. Delivery charges are based upon several factors mostly depending on the delivery location. So, the marketplace can place a minimum percentage on the order, which will include delivery charges.
Monetization of a Marketplace like OffUp is genuinely important for the marketplace to run smoothly. It is better to decide on the policies of monetization, before starting the business in order to avoid legal trouble.
Different Ways To Increase Marketplace Reach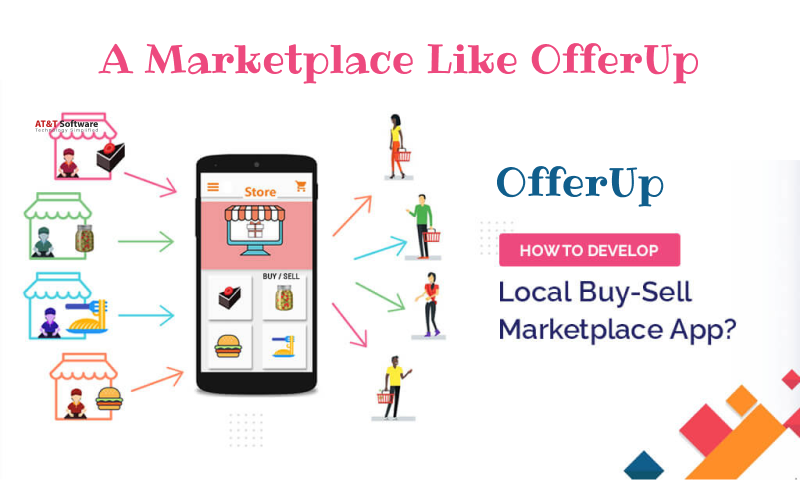 Digital marketing has raised the stakes for an online marketplace to increase its sheer reach. This is why there are different ways that have been used for getting the maximum reach. Let us see a few of those.
Platform
It is important to consider which device platform you are planning to make the most out of. A global Marketplace like OffUp will have users from all over the world accessing the site from different devices. You will have to carefully design the web browser for multiple device platforms, especially devices such as mobile phones, laptops, desktops, Chromebooks, or iOS platforms, etc.
Language Options
An online marketplace will most certainly have a diverse user base. This is the primary reason for including several language options. You will need to be able to connect with your audience. Whether it is while visiting the web platform or during a conversation with an executive from your platform. Remember, communication is the key to business.
Currency
Similar to language, people from different nationalities will most obviously be comfortable in dealing in local currency. The platform should boast a conversion option for different currencies and either involve the banks for the matter.
Database Management
A Marketplace like OffUp will need to have a database that keeps track of the overall business. There are several technologies that may help in measurements and management. Some software even includes AI and machine learning for innovative results.
Payment Integration
Again, it is essential to think about the payment process. As an online platform, it must focus on payment integration using popular options. There are many payment integration options that you can choose to add, such GPay, PayPal, and many more.
Push Notification & Chatbots
Registered users that are involved in any business matter will certainly require an option for receiving notification regarding the order in question. Push notifications are integrated to force-feed essential information to members. Other than that, adding chatbots to the website can help users with different queries 24*7.
A Marketplace like OffUp will have to focus on intricate details on the web platform. They must be dedicated to improving the functioning of the platform that will be convenient for the users.
Hire the Best Developers at Affordable Price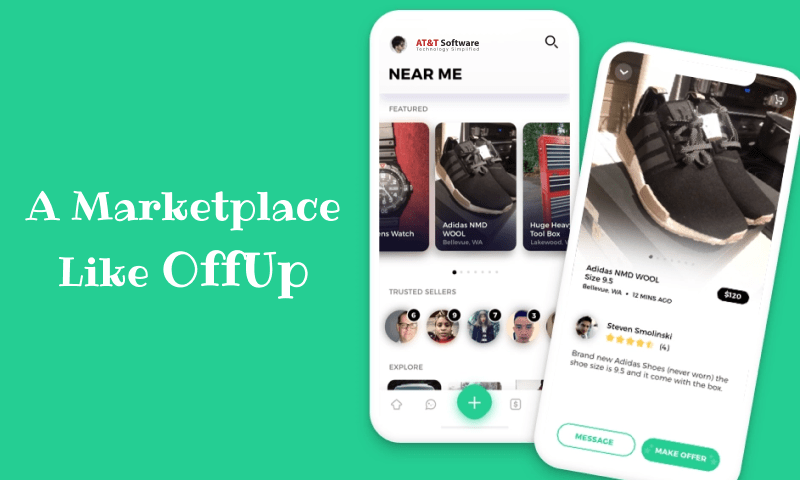 At AT&T Software, we never settle for less than the finest. As a result, when you employ our company's online Marketplace like OffUp developers, you can be confident that the design will be of the highest quality. In addition, we are a group of seasoned developers with extensive expertise in the field. The marketplace app we create will work flawlessly on users' devices and will undoubtedly be able to attract clients and keep them engaged with the app.
Our rates are affordable. Even for the most difficult job, AT&T Software can provide you with a cost-effective solution. We take satisfaction in being able to provide our clients a fair price for high-quality web and app development services. We recommend that you share your marketplace development ideas with us so that we can examine your company's needs and provide the most appropriate solutions. We strive to provide high-quality work at a reasonable price. We collaborate with a professional team of designers and developers to provide high-quality results for the development services of a Marketplace like OffUp.
There are many marketplaces that are offering sellers the platform to sell refurbished or used items of value. This is the sole reason for the increase in demand for developing a Marketplace like OffUp.