I hope you enjoy reading this blog post.
Would you like to get expert advice? Click Here
home / blog / Why Should You Choose Redbubble Clone Development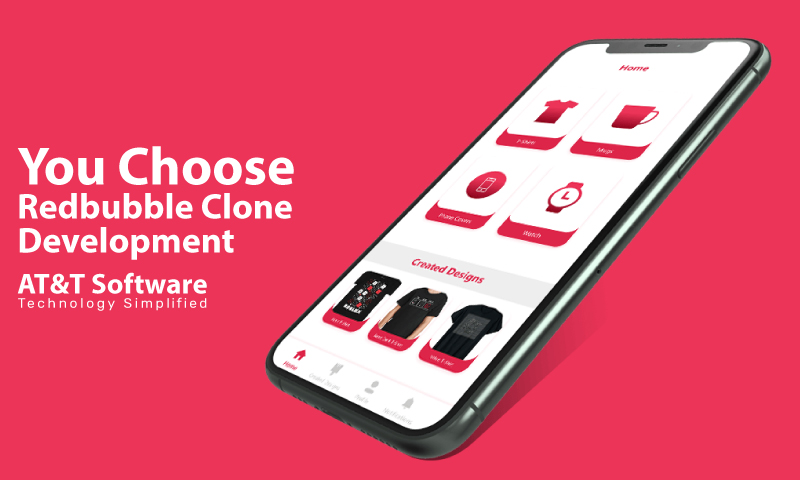 When we travel back in time 50 years, outstanding artworks could only be discovered in museums or galleries. When we return to this day, though, everything has changed. Though magnificent works were created in the past, they faded into obscurity. However, because of the advancement of technology and the internet, artists can now present their work and sell it swiftly. While it used to need a large number of art collections to establish a gallery or museum, today, all an artist needs to do is develop a personal portfolio page and a website that is accessible to the public 24 hours a day, seven days a week for the world to appreciate and share.
There are no longer any barriers between artists and the general public. The artists' work may be found, shared, pinned, or liked, allowing them to achieve heights of notoriety previously unattainable. Many firms are using ideas from these as a fantastic opportunity. One such app is Redbubble, quickly gaining traction among artists and in the print-on-demand market.
Back then, cloth design was a part of a creative art competition, and our buddies would always win the prize. But who would have guessed it would become a reality? People can make money by designing apparel, coffee mugs, and phone covers. Redbubble Clone Development is the platform that allows this to happen.
It is an online marketplace with hundreds of stores run by artists from all over the world. Artists may use the software to add their artwork to 80 various goods and earn the required money, all for free.
How Does The App Work from AT&T Software Works?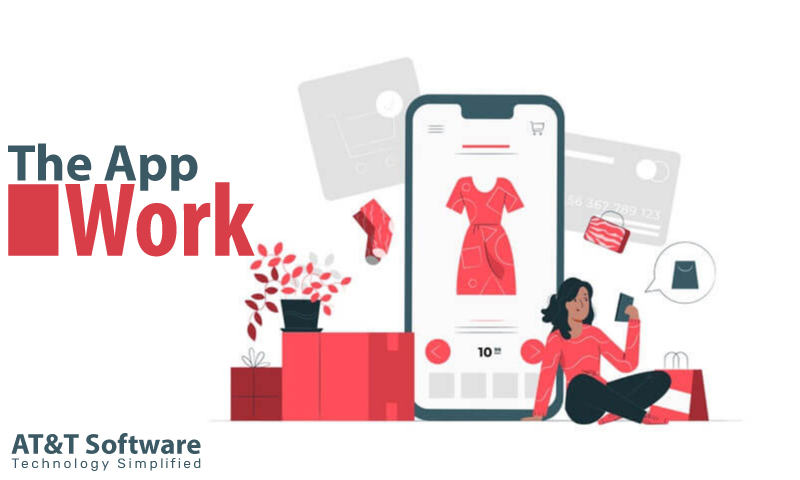 The artist will use the app to upload their work.
They will choose the colors, position, and other details for things ranging from garments to home décor.
The artists will then give the design a title, a description, and pertinent keywords.
They may regulate the pricing and adjust the margin to their liking.
After selecting a design, the user will browse Redbubble Clone Development for a preferred product.
The app will make and dispatch the item by request.
The app will pay the artist every month after achieving a threshold of $20 in earnings.
Cool, isn't it? Not just the recognition, but the artists can also get paid for their creativity- which we are sure is the goal for many artists out there.
The RedBubble Profit Margin: As soon as you read that the artists will choose the pricing, we can assume that your mind will start racing with ideas about the maximum price they will sell the items for. Then this is the explanation for you.
Any item's retail price is the sum of the base price plus the artist margin. This is the price that the user will see while looking for items in the marketplace. Every artist has the freedom to choose a profit margin that is beneficial to them. The base price is the sum of service fees, manufacturing, or production costs. However,
These differ depending on the delivery address, package orders, and discounts.
Websites/Apps that print on demand—a lucrative market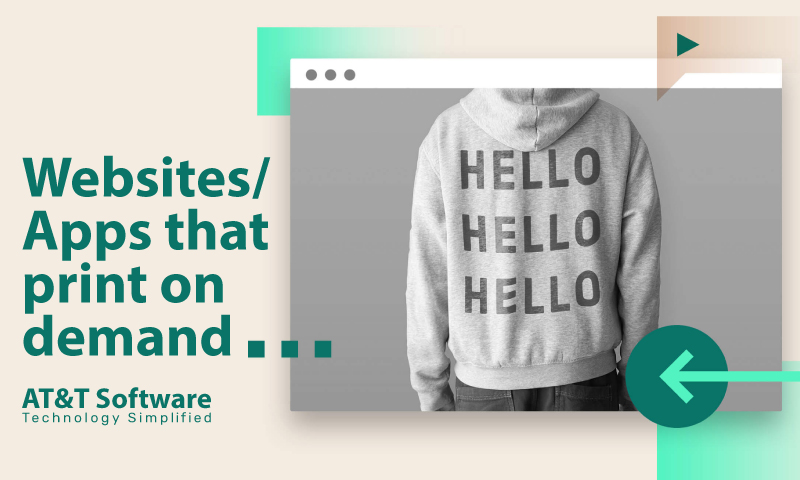 Selling artworks online has been more popular in recent years, as artists worldwide can now upload their creations and make them available to anybody, anywhere. Customers can purchase unique designs, allowing knowledgeable and less savvy artists to earn money.
A Print-on-Demand site is similar to an eCommerce site but with a few differences.
Take a look at how these vary from traditional eCommerce sites:
It enables artists to post their work.
The artwork is then made available for purchase on items such as posters and t-shirts.
Without the artist's input, the artwork is printed on the product and sent to the consumer.
For any sales, the site gives the artist royalty.
Unlike Print-on-Demand corporations, Print-on-Demand sites/apps such as Redbubble are self-contained websites where users may buy items. Compared to Print on Demand companies, these online marketplaces for artists are a far faster and easier option to generate money.
Advantages of a Print-on-Demand Company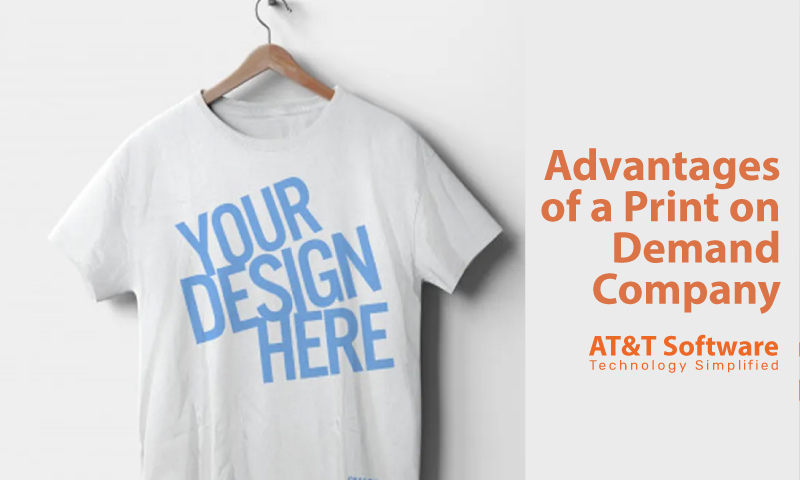 These platforms provide a minimal entrance fee to markets and do not demand upfront deposits.
They provide artists with advice for them to flourish in life.
Customers weary of the same old websites and wish to experiment with different artistic designs might utilize this.
The site makes it simple for artists to get started.
Artists will not have to worry about locating material suppliers, distribution partners, or shipping firms; instead, they will be able to concentrate on creating something unique.
This market is ideal for any entrepreneur trying to start a new business. This industry is undeniably gaining traction by giving distinct benefits to stakeholders such as artists and buyers and gratifying everyone's demand for art.
Steps to Consider When Making a Redbubble Clone Development App: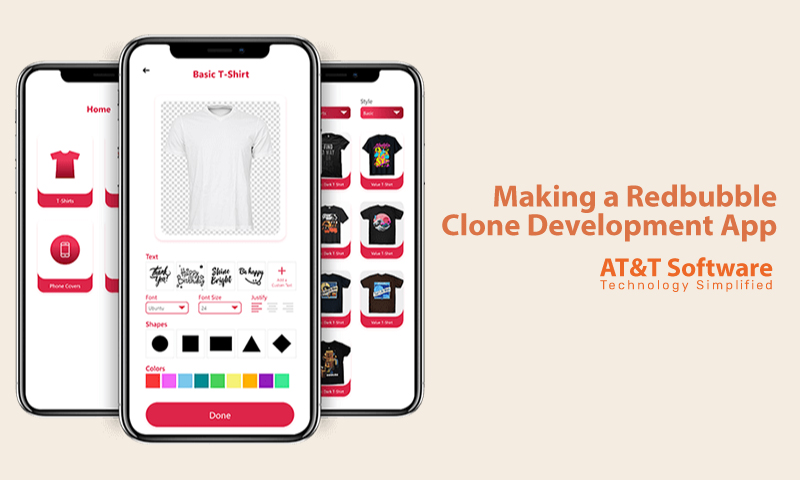 Niche Selection:
It is a vital stage since picking a niche implies deciding on the target audience and the goods available for customization in the app. It is critical to ensure that the product has a broad audience.
Setting Up A Shop:
Once the niche has been determined, the following stage is to build up the platform by sharing it with many artists to obtain distinctive designs.Partnering With Artists And Suppliers: Because the Redbubble Clone Development app offers items straight to users, collaborating with artists and suppliers to provide a smooth shopping and ordering experience is critical.
Promotion
Any app that wants to gain momentum must be visible to users, which is only feasible if they know it. There is no more excellent instrument for promotion than social networking. Owners of apps should think about advertising them online once installed.
There are now many new possibilities for artists to create worldly things, unlike in the past. Not all artists share their experiences because it is impossible to reach everyone. Who are we kidding, though? There is no sadness over missed possibilities or dwindling income when technology and the salvation of on-demand applications arrive. Artists still have opportunities to profit from their work, such as Redbubble Clone Development.
Artists may use this site to post their work and print it on various goods. Clothing, kitchenware, device cases, and other items are examples of goods. Many producers are becoming accustomed to this notion due to the platform's independence, and statistics show that there was a 56 percent increase during the worldwide pandemic. Low investment and hassle-free selling were two factors that drew people to this industry.
We have covered you if you wish to succeed in this market, just as we always have! AT&T has launched a Redbubble Clone Development
The Redbubble clone might be your magic elixir for boosting your business's success. Who knows, you may end up leading the industry! We are excited to assist you in your development. So, how about making a phone call?!
What Is Print-On-Demand and How Does It Work?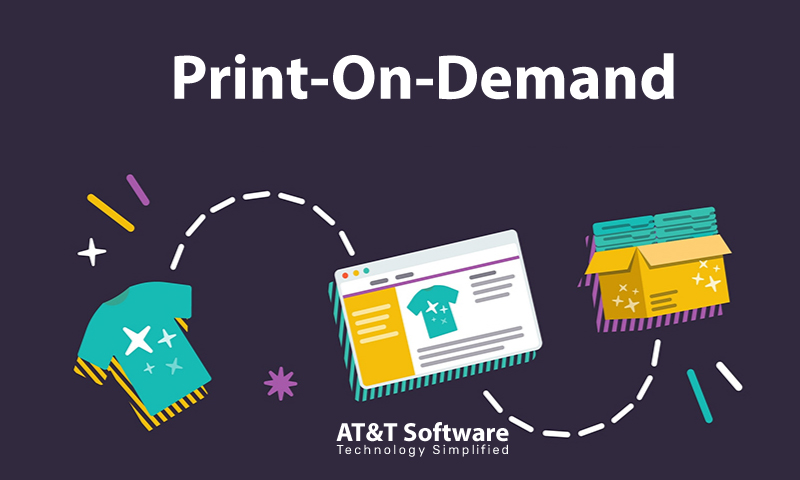 Print-on-demand works similarly to eCommerce. It is a business concept in which a user/creator collaborates with a supplier to offer personalized items, including shirts, caps, mugs, calendars, bags, etc. A creator will place an order with the supplier once a buyer purchases a product, and the print-on-demand firm will handle the entire process from there.
Redbubble Clone Development: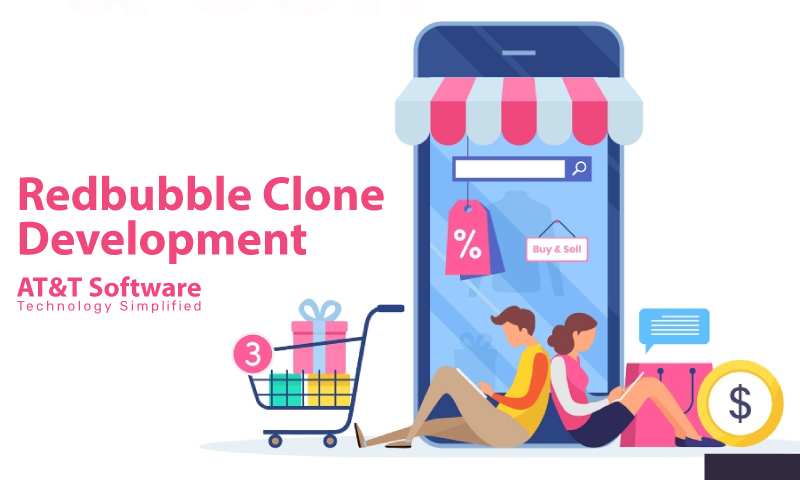 Cart
A wide range of enthralling collections and gorgeous patterns to fascinate consumers must not be overlooked. A helpful cart feature that allows them to reserve their rights to it ahead of time!
Bio
The designers' offprint to provide a tiny peek of themselves. It is a no-brainer to increase the number of times your profile appears in an internet search.
Templates for Products
There are a plethora of eye-catching templates for designers to host a reception of millions of aesthetic concepts to excite consumers!
Library of Documents
A collection of files stacked by the developers to inspire astonishment in the entire populace with their inventiveness.
Other Websites to Visit
Show your creators how powerful your platform may be for their talents! They may now link their social media profiles to their website and expand their consumer base.
Product Additions
Allow the makers to establish their specialty by selecting whatever goods they want to play with from the dizzying array of options. Design, painting, and first dibs!
Begin selling
Allow your authors to push aside any chances of acquiring user traction with their quick wit and incredible originality! They are only a tap away from stealing the show with this feature!
Add Tags
In the middle of the constellation of categories, pin down the works of all the producers. Make their designs stand out with the ability to appear at the top of search results. Visibility has improved. Elegant deals!
Examine the Costs
Allow them to adjust the service price % and accumulate their incentives as they see fit! It is a win-win situation since you may save hundreds of thousands of dollars.
Make a Payment
Say hello to the newest creative methods to make money. Give financial troubles and insecurity a run for their money! The creators may add accounts to the app and no longer have to worry about money!
What Is Redbubble Clone Development?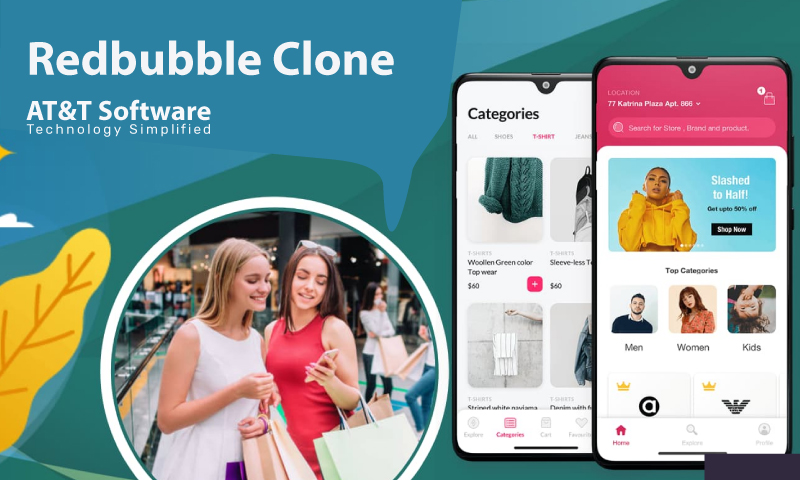 Redbubble clone is a white-label print-on-demand platform that enables producers to sell their personalized items online under their brand. They may make large sums of money without dealing with fulfillment, shipping, or order minimums. The creators can now focus only on developing the next design that will be worth its weight in gold to the entire world!
What Print-On-Demand Products Should You Sell With Printful Clone?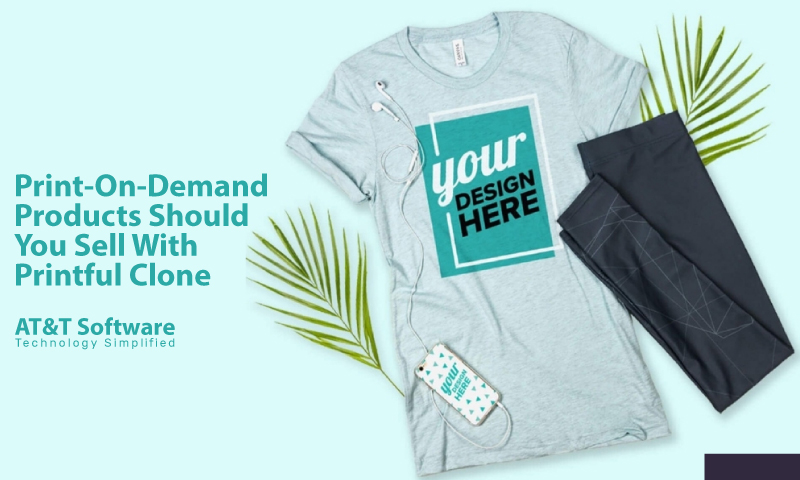 You create the essential items that the Printful clone could customize and sell to producers.
T-shirts
Hoodies
Scarves
Socks
Hats
Pillows
Mugs
Posters
Stickers
Cases for phones
Handbags
Wall Art
Photos
Bottles of Water
Cases for phones
Handbags
Wall Art
Photos
Creators
It is a one-of-a-kind option for artists to bring their abilities to life and attract an audience to their company as independent artists or influencers. A Redbubble clone would show them that generating money is an art form. This is why
Entrepreneurs in eCommerce
If you are an entrepreneur looking to annex the top spot in eCommerce, go no further than our Redbubble Clone Development which has all the bells and whistles to get you there! In reality, personalization and eCommerce are a definite hit!
Global companies and brands
Are you an established online retailer wishing to offer many customized items? Salute to our Redbubble Clone Development.
How Is Print-On-Demand Better Than Wholesale Printing?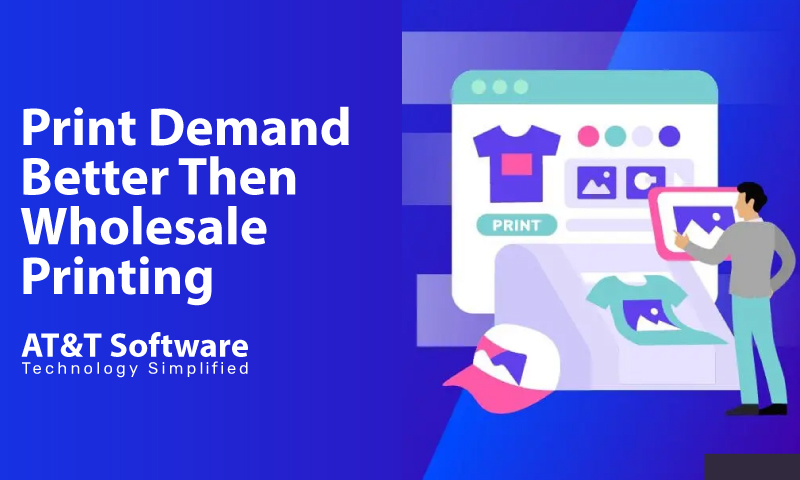 Every order comes with a guarantee of payment.
Investment risks or losses are almost non-existent.
Product diversification is simple.
Inventory and wholesale investment are required.
The owners are responsible for restocking.
When compared to print-on-demand services, product choices are smaller.
The dangers of unused goods
The Advantages of Starting A Print-On-Demand App Like Redbubble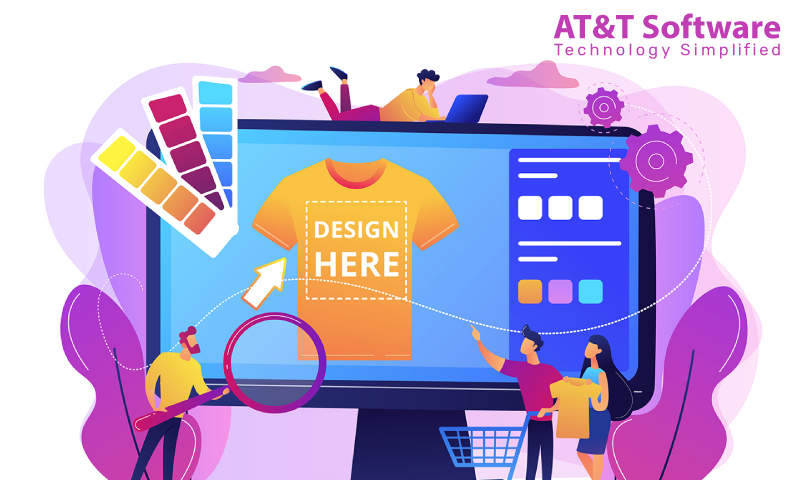 Create a distinct brand
The Redbubble Clone Development is an incredible chance for people to carve out a niche in a crowded industry. They can get an advantage over their competitors' items, and distinctiveness, above all, speaks loudly!
Personalization
To survive in this day of preferences and personalizations, one must be distinctive in their services. Nonetheless, this company is remarkable in its own right. Personalized color schemes, names, messages, and other elements can be used to show off one's ingenuity with the word.
Experimenting
Unlike traditional business models, where attempting anything new might be a slippery slope, the POD business is more conducive to masterminding ideas and designs. Additionally, the platform's reviewing option reduces the likelihood of design failure zilch.
Iota of investment and overhead costs
You probably figured it out by now! There are no renting, warehousing, product charges, or investment costs. And you are aiming for a low investment but high yield.
What Is The Redbubble Clone App's Process?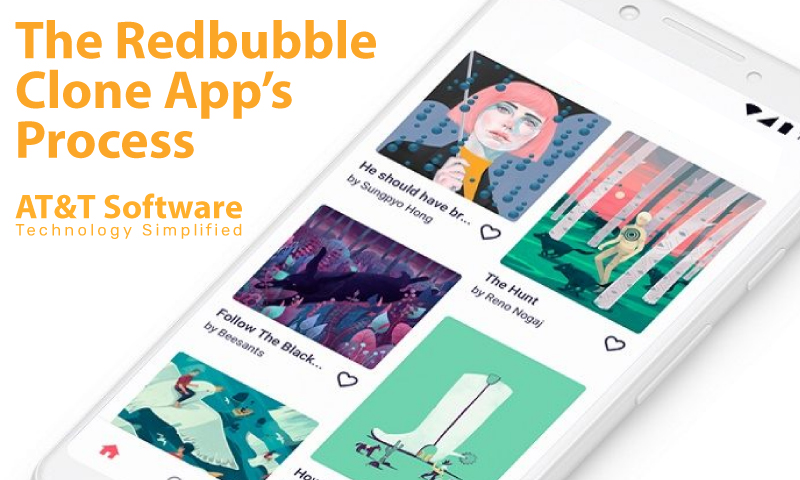 Creators should make or add existing designs and apply them to the app's product catalog.
They have the option of listing whatever goods they choose in the store.
They may start making money by sharing the new products on various social media channels.
Customers order the item through the internet store, which is excellent! Now is their chance to become a leading creator!
Our Redbubble Clone App Development Process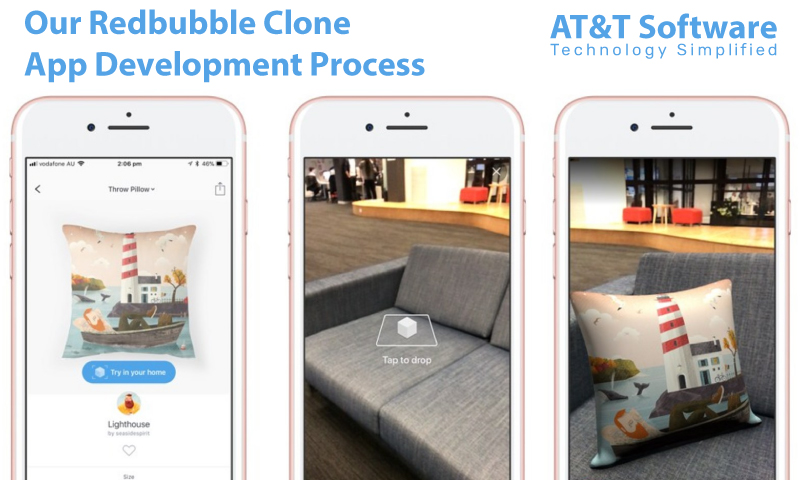 We create a list of specifications for the white-label Redbubble Clone Development and write down all of your expectations.
Our astute BA team will organize the jumbled thoughts into a market-driven strategy and create a wireframe.
After you have approved it, our development team will work on methodically crafting the app's back-end and front-end and making it market-ready.
The app is put through rigorous testing and is free of mistakes or bugs, resulting in a flawless app.
Why Should You Work With Us To Create A Print-On-Demand Platform and Service Like Redbubble Clone Development?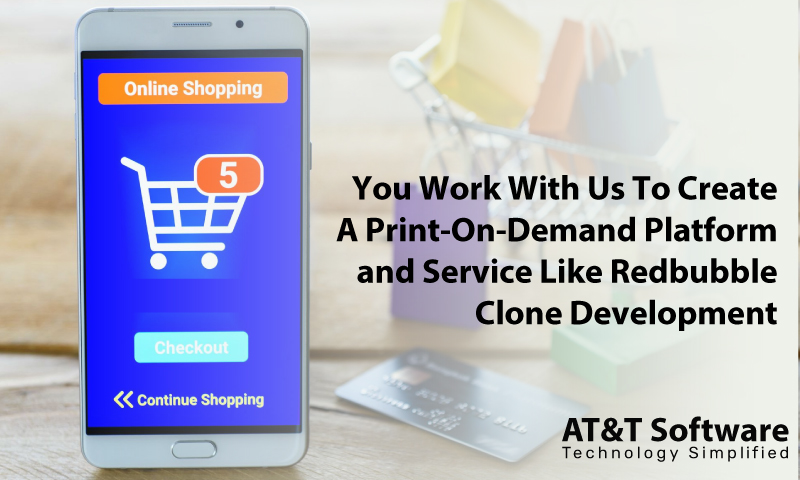 AT&T is the most fantastic print-on-demand app development business for realizing your entrepreneurial goals by providing cutting-edge solutions at an incomparable price. Our team of professionals is skilled in forecasting the market and strategizing an exceptional strategy for even the most complicated projects, having worked on developing many such apps. Our engagement-driven solutions are built using tried-and-true technologies and processes.
Our solutions are adaptable, scalable, and unquestionably lucrative, with critical features and dexterous functionality handcrafted by us. Thanks to our team's tenacity, knowledge, and sharpness!
Finally, the Redbubble Clone Development script makes the development process significantly easier. The cost of building such an app might be a significant deterrent or the deciding factor for any business. But no longer. AT&T provides solutions at a reasonable price and the best possible assistance for entrepreneurs.
FAQ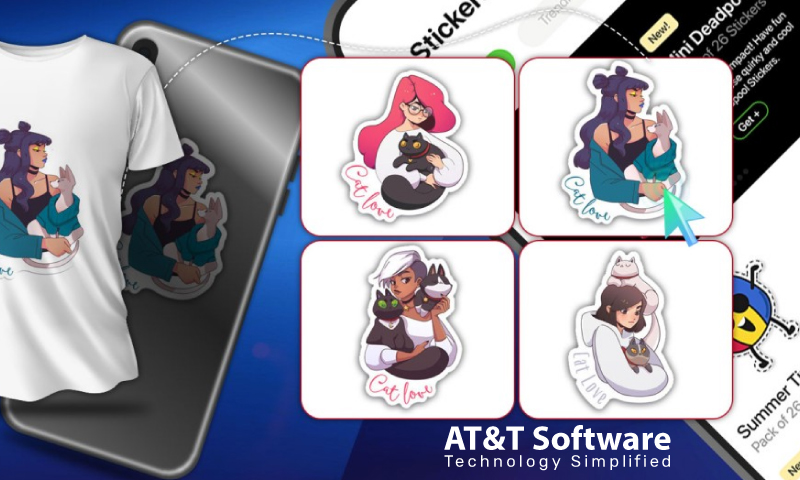 1. Is the Print-On-Demand Industry Profitable?
As the e-commerce industry grows and people's preferences shift, a print-on-demand business strategy can earn you a king's ransom.
2. How long will it take for the app to be available?
The project's requirements determine the time frame. However, you can count on on-time delivery and the quickest turnaround time possible when you use our services.
3. How Much Does A Redbubble Clone Development Service cost?
Design standards, project requirements, the number of hours spent, and other aspects may vary based on the client's unique needs. So contact our staff for a precise quotation, and we will gladly assist you.
4. Will you provide support if the app stores reject my app?
Absolutely. Our assistance ranges from app launch to app rejection. We will look into the problems, repair them, and resubmit them.