I hope you enjoy reading this blog post.
Would you like to get expert advice? Click Here
home / blog / Working Process Of A Bitstamp Clone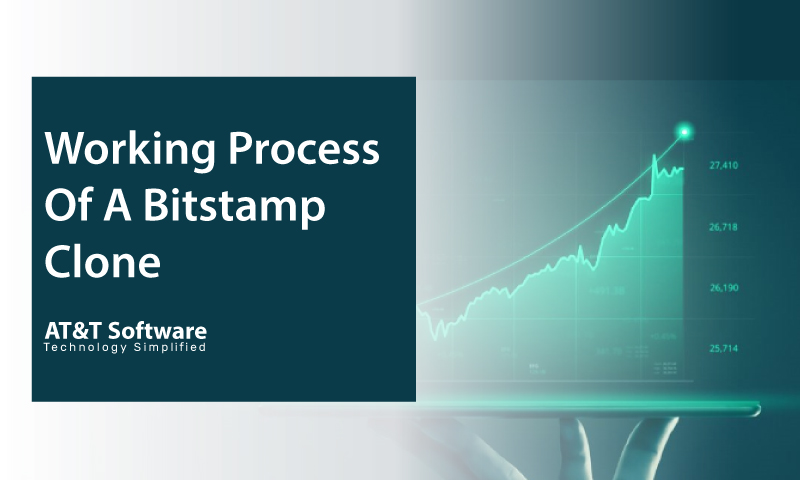 As cryptocurrency becomes more viable and commercial, the need for crypto exchange and trading platforms increases simultaneously. As crypto is considered the future of digital currency, the demand for developing a crypto exchange platform like Bitstamp Clone has lately gained much importance.
Bitstamp is a popular crypto exchange platform designed in Europe in 2011. The platform offers impenetrable security in transactions and has vital features and functionalities that power crypto exchanges faster. So naturally, obtaining a white-label crypto exchange platform or developing the code for one has become quite common and backed by many renowned companies.
For developing a Bitstamp Clone, deciding on the working process of the application is the initial point to start at. The workflow is the basic amalgamation of how the app will work once it is ready for launch. This is only the basic model, everything will be improvised as the features, and other functionalities are decided upon.
Step 1: Every user has to go through an initial registration process using their name, email address, password and other similar credentials. They will also have to agree with the terms and conditions of the platform to continue their journey.
Step 2: Once logged in, they can use the facilities allowed on the platform. First and foremost, for security reasons, they can change the password. There are other security features that they can utilise.
Step 3: After they are through with the security measures, they can start exploring features added to the Bitstamp Clone. To start trading, users need some balance in their crypto wallets, and they can transfer it from their bank accounts, credit cards, or crypto accounts quite easily.
Step 4: The fund transfer request will be processed within a certain time. After the funds are in, the user can freely start trending. There is a buy/sell option through which users can choose their actions.
Step 5: The buyer can purchase cryptocurrency from sellers. They just need to send a purchase request; they can go along with the trade if the seller sends a positive response. The purchased crypto will automatically be credited to the user's wallet.
Step 6: The seller on the Bitstamp Clone will similarly choose the sell option and wait for any buyer to respond. The amount stored in the wallet can further be used for trading or transferred to the external wallet; however, the user pleases.
Bitstamp Clone Different Panel Features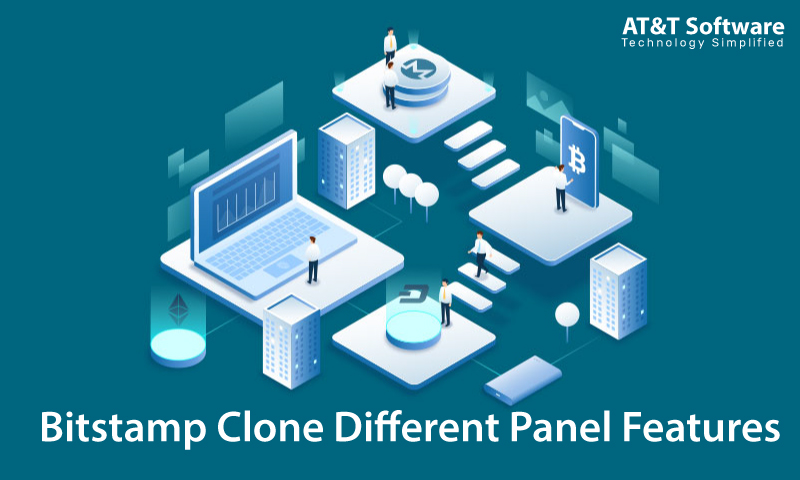 A crypto exchange platform has two categorical participants. The buyer and seller panel is merged into one section, allowing two separate functionalities and purposes. The admin panel has its features and functions.
Client Panel Features On A Bitstamp Clone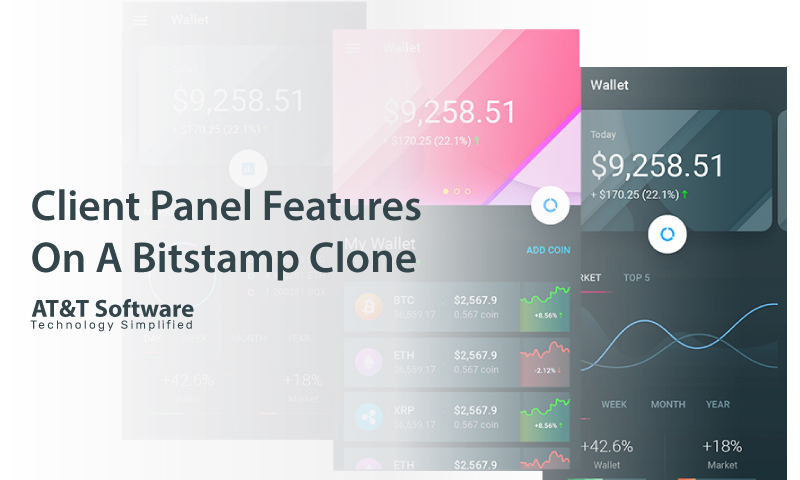 The client or user panel on a Bitstamp Clone hosts both buyers and sellers. As it is a crypto exchange-cum-trading platform, the initial and end features are similar for both parties only a little bit of deviation in the middle.
KYC / AML Verification
The platform has KYC / AML verification for the user or client verification purposes. KYC stands for Know Your Customer and AML for Anti-Money Laundering practices. Every user must go through this verfication as they will eventually be involved in currency trading.
Trade Engine
The Bitstamp Clone may require a trade engine feature to automate the matchmaking process between buyer and seller. However, the trade engine feature can do much more than just matchmaking; it takes important notes from both buyer and seller to search for the perfect match.
View Order Book
When users place an order or engage in any trade, it gets automatically recorded with each minute of data saved within the app server. Every user will have their record book. The buyer can check the order book to check all the orders they have made, how many were successful, etc.
View Wallet Balance
Bitstamp Clone comes with a digital wallet, where both buyer and seller store their crypto funds safely. They can view the balance and use it for trading later. Evey crypto transaction will be noted under the wallet balance.
View Active Trades
When confirmation from both sides arrives late, the trades are left open or active until further action is taken. These trades are stored under this section. Every user has access to this option, and they can manage trades in this section.
Instant Cashout
Once the trade is completed, the buyer gets his due, and the coins are instantly credited to their wallet. In addition, the Bitstamp Clone allows users to cash out the amount they have acquired from trading instantly.
Hot / Cold Wallet
Hot and cold crypto wallets are used in a crypto exchange space for separating the funds and enhancing security. Hot wallet remains online to power faster transactions. The cold wallet is offline and secure but not convenient enough for trading.
Smart Contracts
A Bitstamp Clone eliminates the need for the involvement of a third party. This creates a reliable contract between the buyer and the seller and obliterates the need to pay a third party to conduct the trade fruitfully.
No Withdrawal Limit
Trading platforms allow their users to engage in trading as many times as possible. Like there is no possible limit to trading, as long as the participants have the fund to conduct trading, there are no limits to the withdrawal. Once trading is finished, the crypto coins are immediately added to the user account. Then, they either choose to trade further or withdraw it.
High TPS
Bitstamp Clone must ensure high TPS capability as a crypto exchange and trading platform. The Transaction Processing System is at the core of every transaction processed over the platform. And a high TPS capability will ensure smooth and fast transactions consistently.
Recent Orders
Users are allowed to check every detail of their orders. There are separate sections for checking, pending orders, successful orders, order history and similar items. There is also a recent orders section, where only a few recent involvements of the user will be recorded.
Multilingual
Cryptocurrency is a global phenomenon. To access a mass audience and get them to use the Bitstamp Clone, you will need multiple languages to coordinate. Multi-lingual support is also important for addressing each concern or query users ask in real-time.
Multiple Currencies
There are many cryptocurrencies, such as Bitcoin, Ethereum and many more. Therefore, crypto exchange and trading platforms must introduce multiple cryptocurrencies to allow maximum assimilation.
Admin Panel Features On A Bitstamp Clone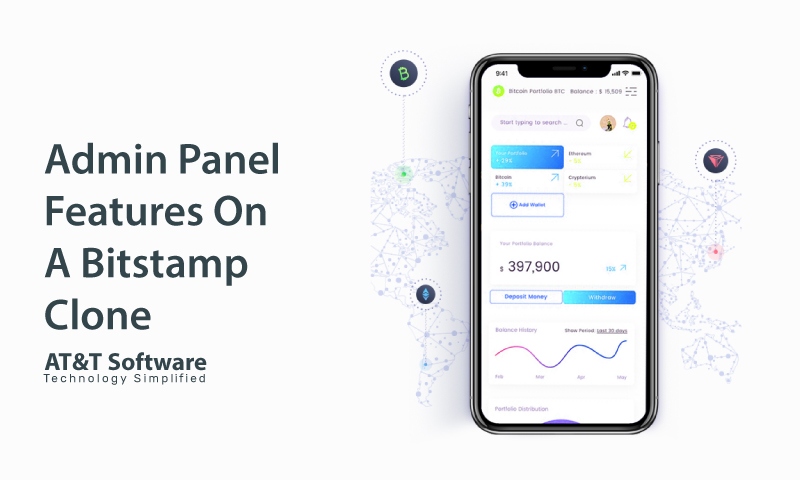 A Bitstamp Clone also needs a single admin or a group of admins for managing and handling the admin panel. The admin panel is sort of a control panel for the app. And the admin is tasked with controlling everything that goes on the platform. So the admin panel features are accordingly placed for the admin to carry out these functions.
Robust Dashboard
The admin panel comes with a robust dashboard. The dashboard holds enough space for most features and functions, and the admin can also customise it. The admin can also check different stats and pull out analytics to better understand the app's performance.
Manage Transactions
Every transaction between the buyer and the seller is well-monitored. The Bitstamp Clone takes note of every activity during a transaction. They can check the details of every transaction over the platform.
Manage Commissions
Like any other crypto exchange application, this one also has its revenue model. The admin collects all the commissions granted under the model. The admin has to keep track of the building commissions and introduce ways to increase them legally. The admin can also view the source and details of each commission.
Currency Activation
Bitstamp Clone can surely support multiple cryptocurrencies. However, it is somewhat dependent on the admin whether all currencies are allowed. The admin can decide which currency will be added and banned.
Dispute Settlement
If the admin senses any dispute between the buyer and the seller, they can choose to intervene. However, if possible, they must settle the dispute by offering any viable solution that both parties would agree to.
CMS System
Content Management System or CMS is popular software used for managing the content of web or app platforms. This advanced software helps the admin to use it to view the content, edit it, change necessary details, remove something, or even delete the content entirely.
Bitstamp Clone Advanced Features & Add-Ons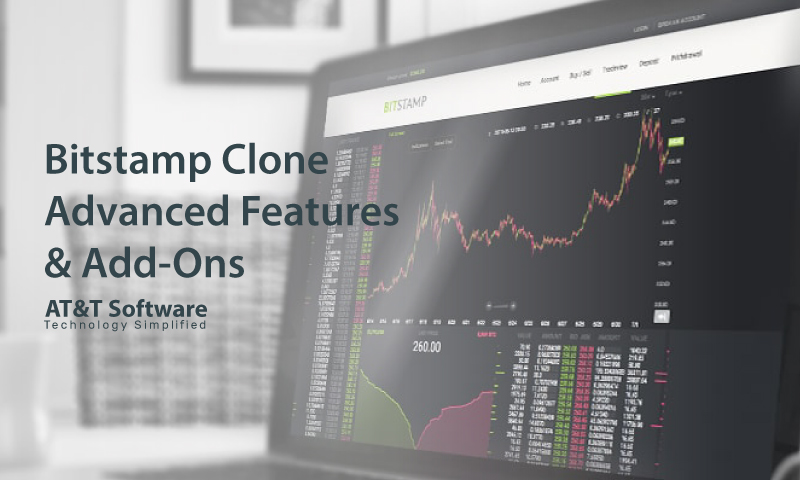 There are a few other features that you could try on a Bitstamp Clone. These features are a bit technologically advanced and often come separately at a higher rate. Advanced features and add-ons are crucial to developing any app platform in this technologically advanced world.
It could include a trade calculator as a trading space, so users can easily calculate profits and losses on the same spot.
Fiat to cryptocurrency exchange is important to consider when looking at the market. All you need to do is integrate an API for that purpose.
With IEO/ICO integration, the platform can further support businesses raising their funds.
The platform could also include a referral system, increasing its visibility and reach.
Conclusion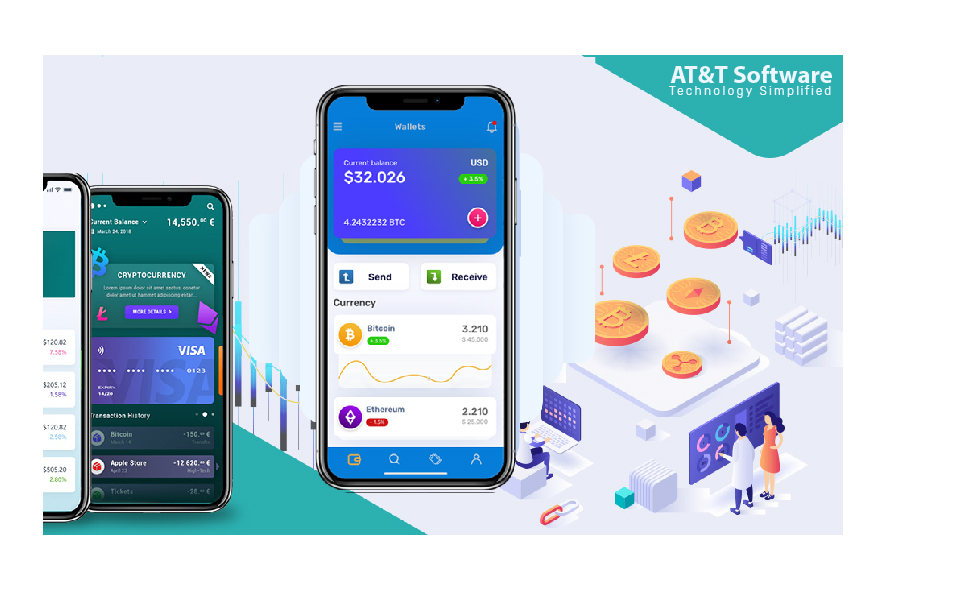 Building a Bitstamp Clone requires strategising and looking around for the perfect options to fit in. Naturally, there are many white-label options available. However, as mentioned, one can also design and create the codes from scratch and build a platform that can be customised.