I hope you enjoy reading this blog post.
Would you like to get expert advice? Click Here
home / blog / Shopify vs Ecwid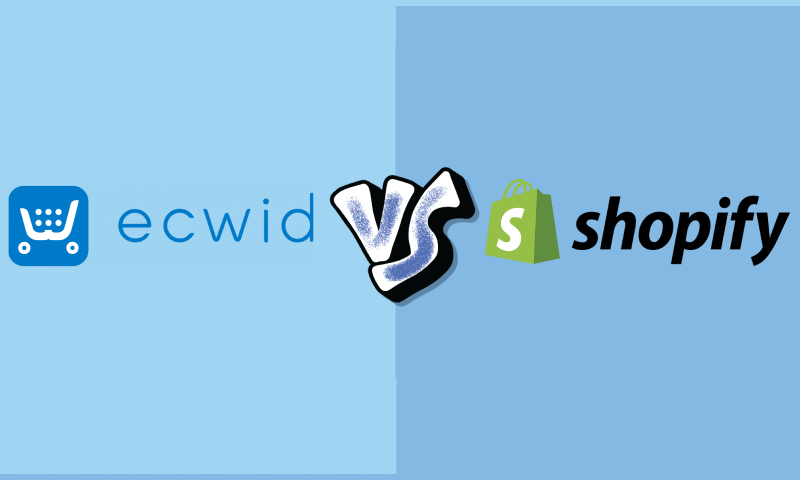 eCommerce website development has become the need of the hour, considering the successful model of eCommerce business and the adoption of such a tool by users globally. However, customers often get confused between Shopify vs Ecwid.
Shopify has successfully powered more than 1.58 million worldwide till the year 2021. Shopify is a platform, and Ecwid is a plugin that can help you to build an excellent online store. You can run your online retail business successfully on the digital platform via a website, in person, other marketplaces, or even through social media.
If you want to know which is the better option for your eCommerce website, read the Shopify vs Ecwid comparison depending on certain features.
But before that, let's give short explanations on Shopify vs Ecwid.
Shopify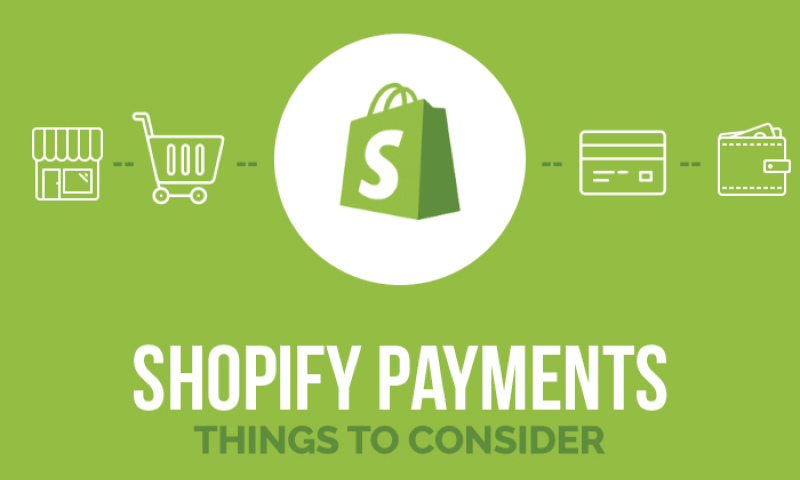 Shopify is a popular eCommerce website builder that allows users to build a feature-rich website. It offers an all-inclusive package that helps you to set up and run a store smoothly. 
After its inception in 2006, Shopify has supported more than 800,000 stores generating over $100 billion in revenues. 
Ecwid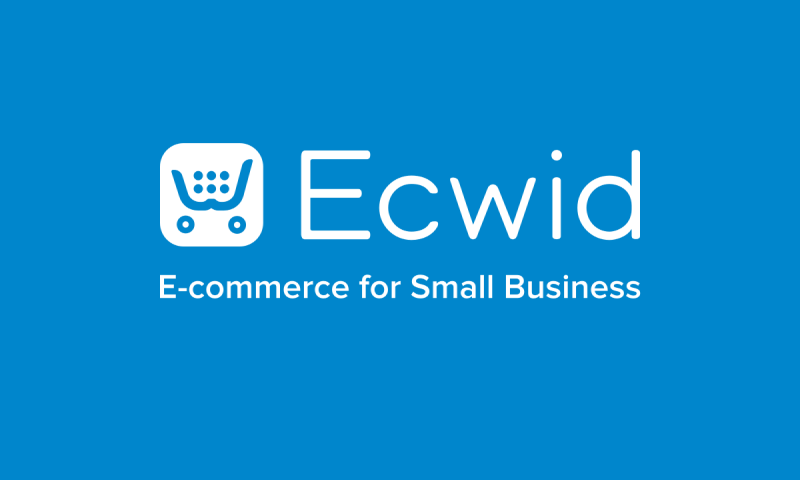 Ecwid is an eCommerce plugin that helps small businesses grow and expand in the marketplace. It easily integrates with any platform and increases sales significantly. Launched in 2009, Ecwid has proudly assisted more than 1.6 million online merchants to set up their online store and succeed in their business. 
Also, Ecwid is free. All you need to do is, set up your account once, and continue using it for as long as you want. Ecwid is very easy to set up and you can also use different marketing tools such as facebook or Google to promote their business
Shopify vs Ecwid – Features Comparison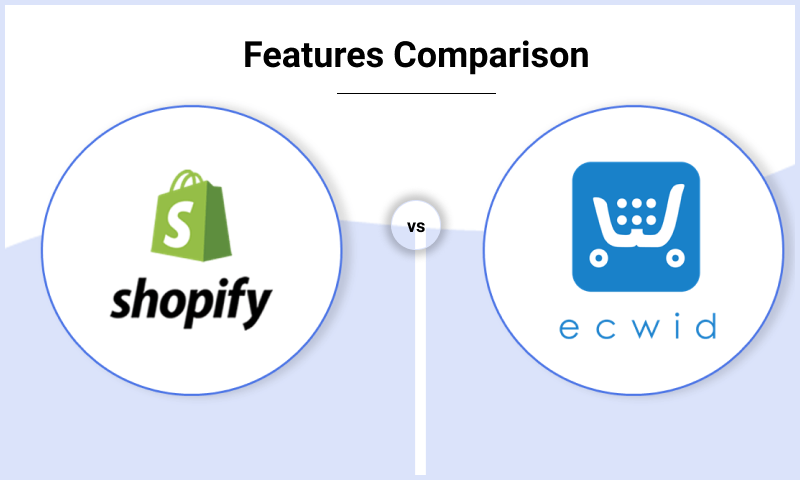 Support
Both Shopify and Ecwid offer all-inclusive customer support. Users can easily access email, phone support, and live chat. Other options are a YouTube channel, FAQs, tips, educational videos, a blog, and a forum full of thousands of topics that enhance UX.  
Shopify support comprises paid plans, and Ecwid support depends on the type of plan you choose. 
Here are types of Ecwid plans:
Free plan – only email
Venture plan – email and live chat
Business plan – email, phone, and live chat
Unlimited plan – email, phone, and live chat
User-friendliness
Shopify offers a logical framework and limitless design options which help you in the web development process. If you leverage these elements, you can add aesthetics and functionality to your website. 
The Ecwid control panel interface is simple but looks attractive and offers different settings. You need to follow wizard instructions to build an online store with this plugin.
When you use Shopify, you end up spending a lot of time building a perfect e-commerce website. This platform offers limitless features and customization options that make your online store look extremely professional.
If you have an Ecwid online store, you need to give little time for integration. It automatically suits and adapts to your present store templates and themes. It allows you to do a lot with a few clicks.
Inventory Management
Shopify and Ecwid help Android and iOS users to handle sales and monitor inventories on the go.
The Buy Button of Shopify helps store owners to sell products via various marketplaces and manage everything with a control panel. 
When you use Ecwid, your online sales automatically sync across all channels after your store integrates with social platforms. You need to pay plans to manage all selling channels, including Facebook, Instagram, Amazon, and eBay, from your phone's app.
Shopify vs Ecwid – Which is the Best for Your Online Store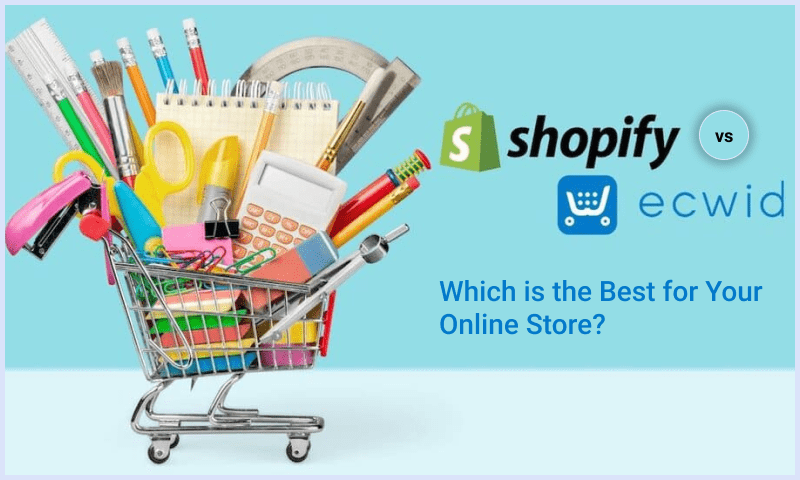 Both Shopify and Ecwid can be great choices for your online store. However, check your business requirements before choosing between Shopify vs Ecwid. Shopify features help you to sell on bigger scales and promote business growth. And Ecwid's SEO features and different plan options help you to drive high volume traffic to your small online business. 
Migration of your e-commerce website from Shopify to Ecwid and vice versa is possible now. They support migration services from 80 carts to Ecwid, such as – Ecwid to Shopify, BigCommerce to Ecwid, and Shopify to Ecwid. 
The migration option allows you to transfer data, including customers, products, variants, and orders. It also offers you addons so you can extend your migration opportunities.