I hope you enjoy reading this blog post.
Would you like to get expert advice? Click Here
home / blog / Shopify vs Etsy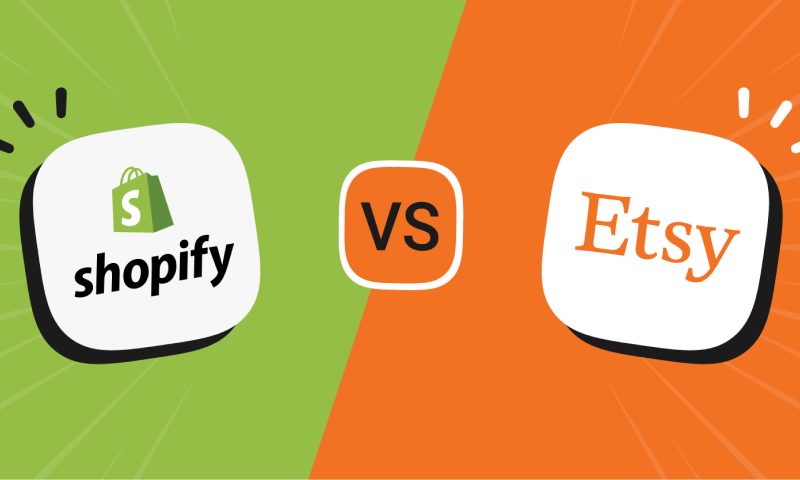 Shopify and Etsy are e-commerce website builders and global online marketplace respectively that make product selling and buying an enriching experience for people. 
So what is the best option for your online business? 
Read on the Shopify vs Etsy comparison to understand their pros, cons, and differences between them as that would help you to make the right choice.
Shopify
Pros:
Robust Ecommerce Tools
Shopify comes with advanced toolsets for online sales on the market. The toolsets comprise an intuitive inventory system that tracks, monitors, and syncs your stock and order levels. 
Highly Scalable
Shopify is apt for all types of online stores – from small businesses to reputable brands. It enables you to modify your branding, upgrade to access extra features and add more plugins. 
Selling of Unlimited Products
With Shopify, you can sell countless items – from physical goods to digital products and services. There are no limitations on the number of products he can sell. 
Cons:
No Exposure 
Shopify doesn't help you to get online exposure. Your customers need to search online to discover your online store.
You can also reach out to them via Facebook/Google ads and email marketing. If you don't have a strong customer base, you may not drive traffic fast. 
Increased Monthly Cost 
The usage of apps and plugins escalates the monthly cost. If you have less budget, the sudden increase in monthly cost becomes a burden. 
Etsy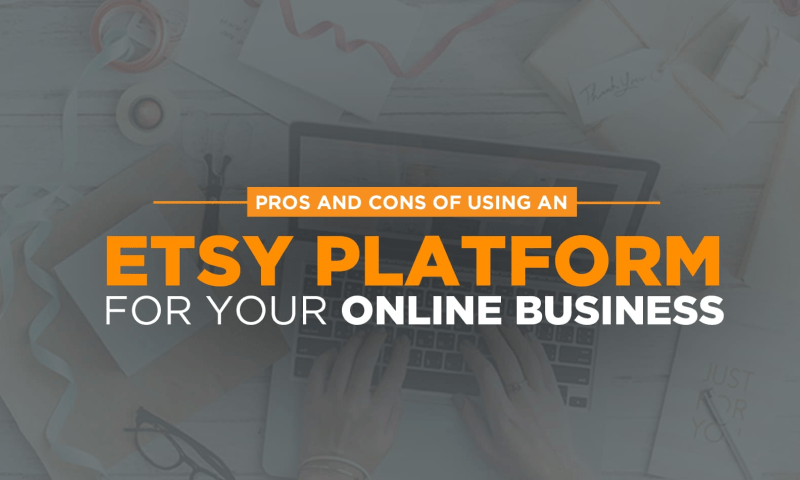 Pros:
Good Exposure
As a reputable online marketplace, Etsy has a strong customer base from the start. You can make the most of this platform's popularity to attract visitors. 
User Friendly
Etsy is user-friendly and thus you can easily create an account, upload product information and images, and then start selling. 
Cost-effective
You need to pay only transaction and listing fees but not an additional monthly charge on Etsy's standard plan. If you are new to the online selling world, Etsy can be a great platform to start. 
Cons:
No Control on Creativity
With Etsy, you can't customize your storefront look and modify branding strategies. You can control the shopping process and use fewer tools to grow your followers. 
Product Limitations
Etsy comes with rules and regulations on what you can and can't sell. They are focused on niche products and unique, vintage, and handcrafted products. Thus, you would not be able to brand out and sell wares outside this remit. 
You need to pay transaction fees which are equal to 5% of every item you sell and a $0.20 listing fee. These make a noteworthy dent in your profits when you start generating sales.
Shopify vs Etsy – A Review of Comparison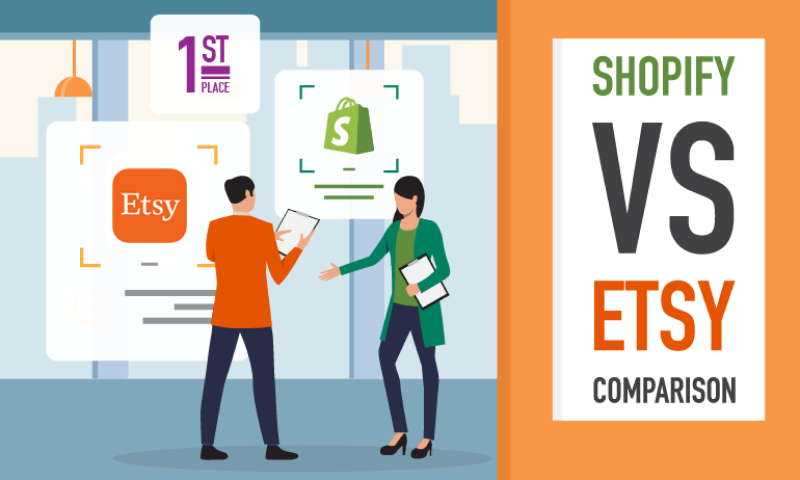 Shopify is an eCommerce website builder that works well for any business industry and size, while Etsy is an online marketplace for artisanal products. 
As a Shopify user, you need to build your brand and drive your website traffic, while Etsy attracts 33 million customers to the online marketplace.  
Shopify is cost-effective when you start generating an increased monthly fee but Etsy doesn't have any monthly cost. The former has more versatile features and the toolkit is more customizable, offers 24/7 live chat and phone support than Etsy's less flexible customer support system. 
Shopify offers you more payment options and helps you to create your domain, while your Etsy store will be its subdomain.
When you compare both of their functionality and features, Shopify is a bead of Etsy. Unfortunately, every business owner may not be able to afford approximately $30 a month when they launch their business, nor the time to leverage all the customization and features that Shopify offers. 
If you are growing your business, Shopify can be a good option as it is a highly scalable platform. Etsy also offers some exceptional features that make it easy to use for online sellers.
Why Should You Use Shopify?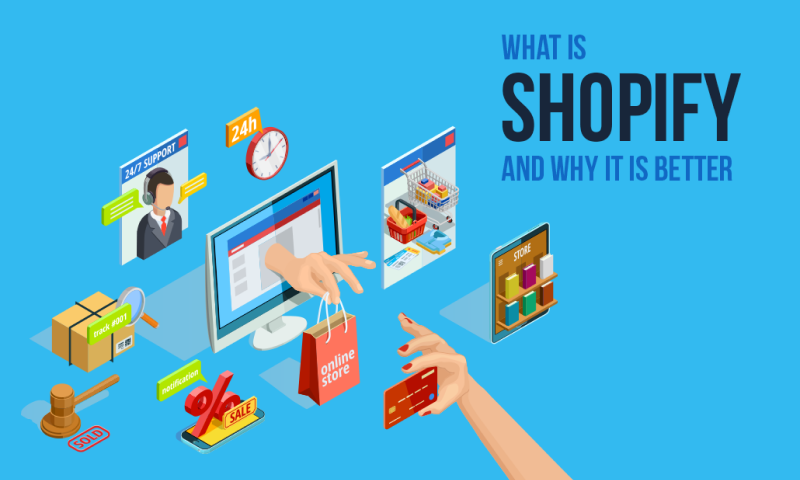 Shopify offers a high-quality inventory system that helps you to analyze and track your stock more effectively. The platform gives you the freedom to build your brand and promote yourself at the convenience of the web domain. 
Shopify can be a better option when you start making decent profits every month. When your monthly subscription free works for your benefit, Shopify proves you to be a better choice for your online business.
You never need to undergo the difficulties of shifting from Shopify to another platform as it grows with you as you scale your online business. The e-commerce website builder helps you to grow your company and sell a variety of products. 
If you want to start away from arts and crafts and focus on selling products, Shopify can be the best choice. 
Why Should You Use Etsy?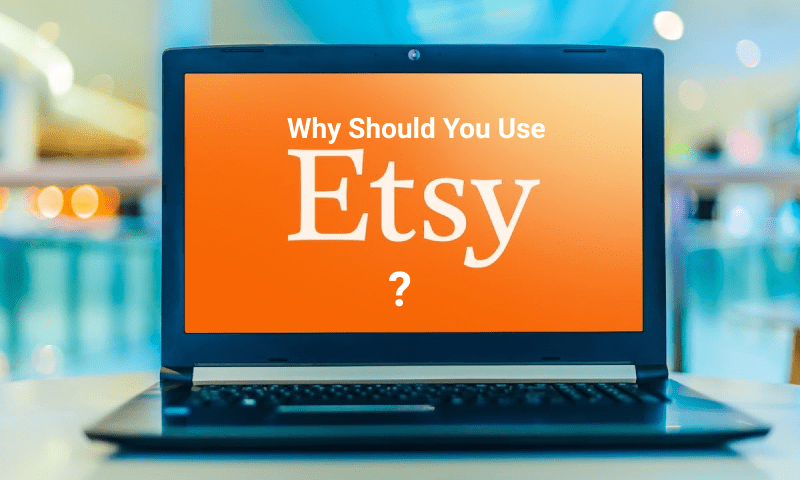 If you are a new online seller with minimum inventory and capable of selling unique and handcrafted products, go for Etsy. When you build your products, you won't have a broad catalog and every piece is unique.
With Etsy, you can connect to audiences who are already interested in the type of products you create where you don't need to bear any upfront costs to sell products online. If you are unsure of how your products will do, Etsy is a low-risk model. 
Etsy meets your needs as long as you only need to sell the occasional homage products. It is user-friendly and caters to all creative and little business requirements.
Bottomline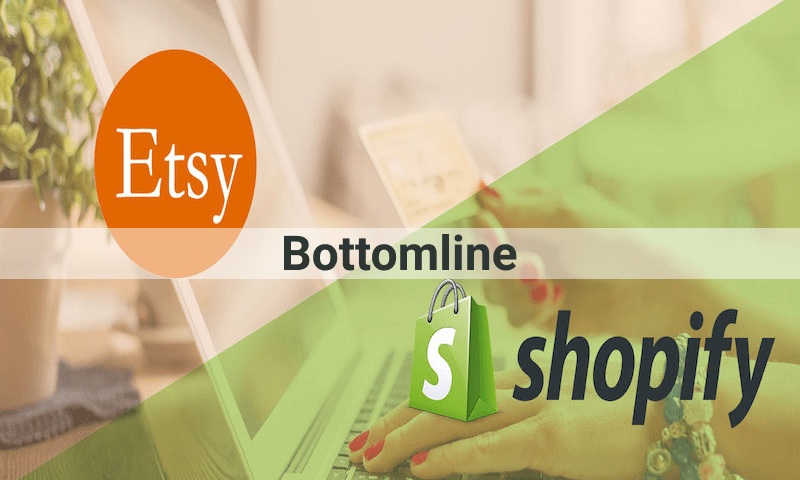 So that's all about the Shopify vs Etsy comparison. Hopefully, you have understood by now when and how each of the options can benefit your online business. All you need to do is to make the right choice!