I hope you enjoy reading this blog post.
Would you like to get expert advice? Click Here
home / blog / Shopify vs Magento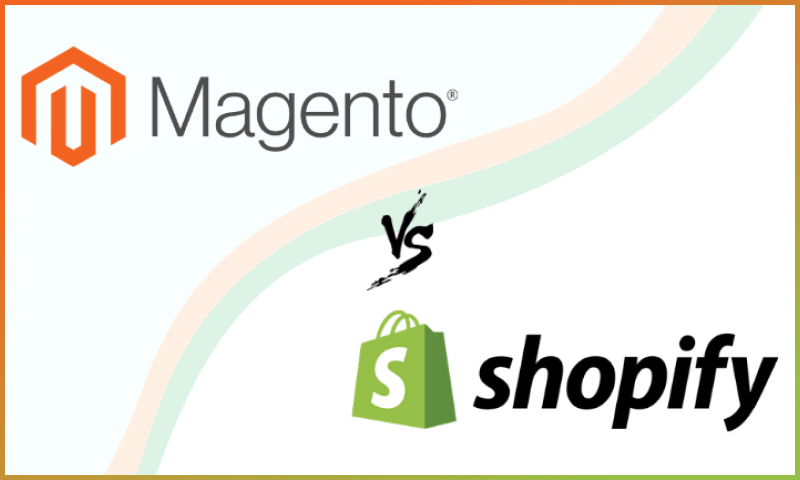 It is crucial to choose the perfect e-commerce platform to build, manage and maintain an online store. You need to be more careful when selecting the platform if you have a small business with a limited budget and resources. 
Shopify and Magento are popular e-commerce platforms. When it comes to choosing one of the options, you need to know the differences between them. 
Shopify is a hosted platform while Magento needs hosting, installation, set up, and configuration before online store development. Shopify is a great option for beginners with an easy interface while Magento is full of features but more suited for advanced developers. 
If you have less budget, it's smart to ignore Magento as it has a paid version. You should go for the Magento open-source version if you have good development skills or are a proficient developer in your team. You can go to Shopify if you want to save money. 
Now let's discuss the Shopify vs Magento comparison depending on their pros and cons so you can smart decisions.
Shopify vs Magento – Pros and Cons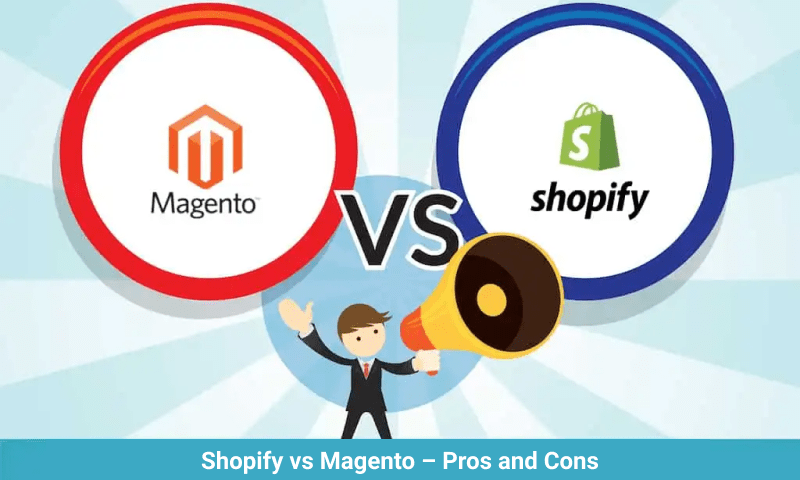 Shopify Pros
A wide range of attractive and responsive store themes
All-inclusive eCommerce website builder
The rich app store that helps to extend the functionality of your e-commerce website
Through customer support
User-friendly
Many payments and checkout options
A big community of dedicated followers
Shopify Cons
Most of the themes come with an attached price
Integration of apps to your online store makes things complicated
Fee for all transactions until you use Shopify payments
Magento Pros 
Strong community with thorough  support for users
A flexible platform with a variety of customization options
A wide range of themes to choose from for online store
Phone support availability
No genuine coding knowledge required for Magento commerce
Open-source platform
Free Magento 2 extensions
Magento Cons
Has an element of a learning curve
Quite tough to use by beginners
Demands a lot of time for set up
High costs related to online store setup
Shopify vs Magento – Which is the Best Option for Your Online Store?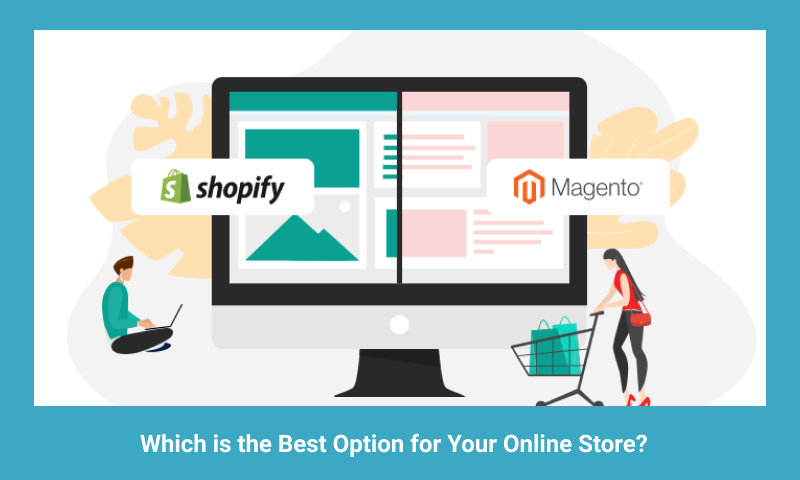 As mentioned earlier, both Shopify and Magento are excellent and robust e-commerce platforms. Shopify gives more user-friendly features as it is a hosted and entirely managed e-commerce platform. 
Though Magento claims to be free, you need to purchase hosting and deal with all the system/software setup and installation processes by yourself. Technological experts can carry out this task easily. 
Depending on the points discussed above, it can be concluded that Shopify is a winning e-commerce platform to build your online store with the ultimate user-friendly features and robust capabilities. 
So, now you know the differences between Shopify and Magento. You also know how both of the platforms can benefit your online store. Now you can make your decision easier. All you need to do is consider your precise needs and budget to make the right choice. All the best!