I hope you enjoy reading this blog post.
Would you like to get expert advice? Click Here
home / blog / Shopify vs Storenvy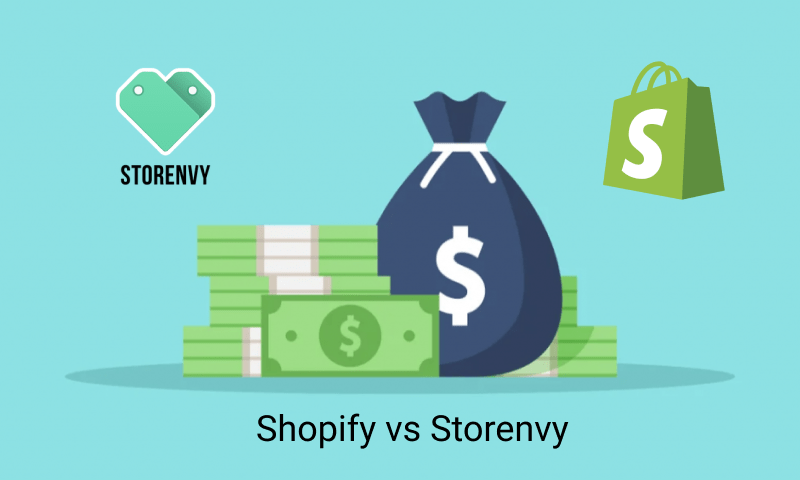 Shopify and Storenvy are e-commerce platforms that are known for their user-friendly features and design offerings. 
If you find it difficult to choose one of the options for your online store, you are at the right place. Keep reading to learn the Shopify vs Storenvy comparison depending on their pros and cons so you can make the right choice. 
Shopify vs Storenvy – Pros and Cons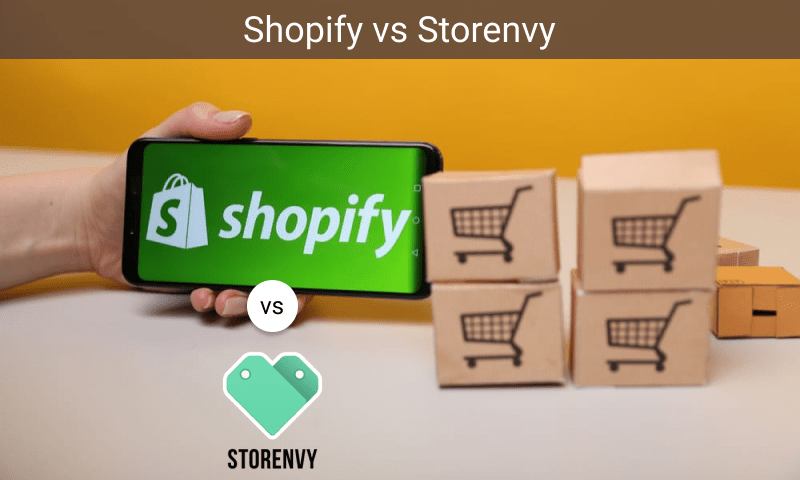 Shopify
Shopify is a popular hosted e-commerce platform in the marketplace with more than 1 million users. It is well known for being beginner-friendly that helps retailers to build and manage an online store offering limitless products with no experience in coding or development. 
If you want a user-friendly and readymade online store that won't cost you much, go for Shopify. Its primary package includes features like multichannel selling that are mostly available with advanced-level plans of competitor platforms. 
Pros:
A hosted platform that you can easily build and manage
Beautifully designed templates
Extended features set on plans
Cons:
Backend code changing difficulties
Additional costs to use third-party payment gateways instead of Shopify payments
Unavailability of reports with the cheapest plan
Choose Shopify if you are just starting with online store development or transforming your SME to a big e-commerce platform. 
Storenvy
Storenvy is a social marketplace where shoppers can add products to "collections" and DM sellers. This e-commerce platform is somewhere between self-managed solutions like Shopify and marketplace-only platforms like eBay. 
Storenvy allows users to build customized and feature-rich online stores that you can host on a single domain. The pricing is also reasonable with a relatively low premium package monthly costs and free plans. 
Pros:
Access to a big social marketplace
Independent store
Cost-effective
Cons:
High fees for listed items in the market
Restricted functionalities as compared to advanced solutions such as Magento and Shopify
Not as big as platforms such as eBay and Etsy
If you are an SME retailer with less than 5000 listings who wants a user-friendly solution that gives access to a good marketplace, choose Storenvy. 
The Bottomline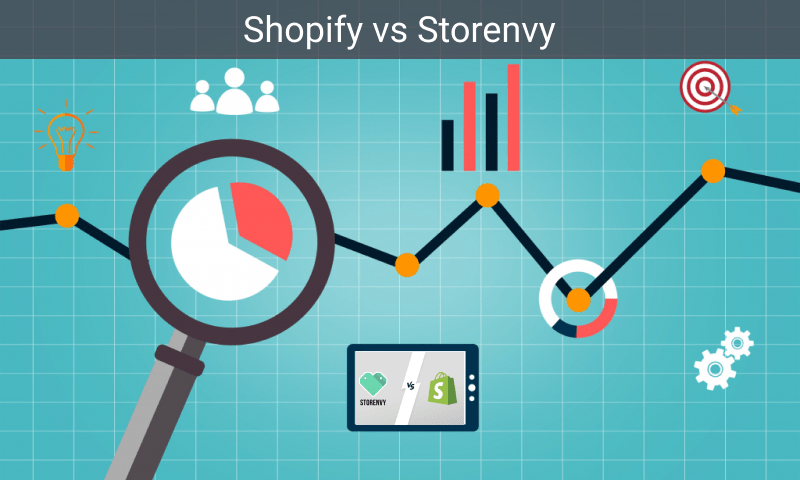 Both Shopify and Storenvy have their pros and cons. You need to choose the one that suits your requirements.
Why Choose Shopify
Shopify is a hosted and feature-rich e-commerce platform that is available at an affordable price. The basic package includes – intuitive website builder, CMS, templates, and full features. 
Their active online community and 24/7 support help SMEs without resources to manage all themselves.  Shopify offers discount codes, omnichannel selling (for Amazon and social media), and a free SSL certificate as an element of the value proposition. Retailers get access to shipping discounts when they use Spotify Shipping. 
Before opting for Shopify, it is advisable to check the third-party payment gateway costs. Make sure you can do backend changes if required.
Why Choose Storenvy
Storenvy can be a great solution to small individual sellers as it combines independent store benefits and active marketplace access. Add-ons like "Managed Marketing" can be useful to retailers who don't have enough advertising experience. It offers outstanding free plans and a visible pricing framework. 
Large retailers should opt for feature-rich platforms such as Magento, BigCommerce, and Shopify. 
Keep the discussed differences between Shopify and Storenvy in mind to make the right choice for your online store.