I hope you enjoy reading this blog post.
Would you like to get expert advice? Click Here
home / blog / Shopify vs WooCommerce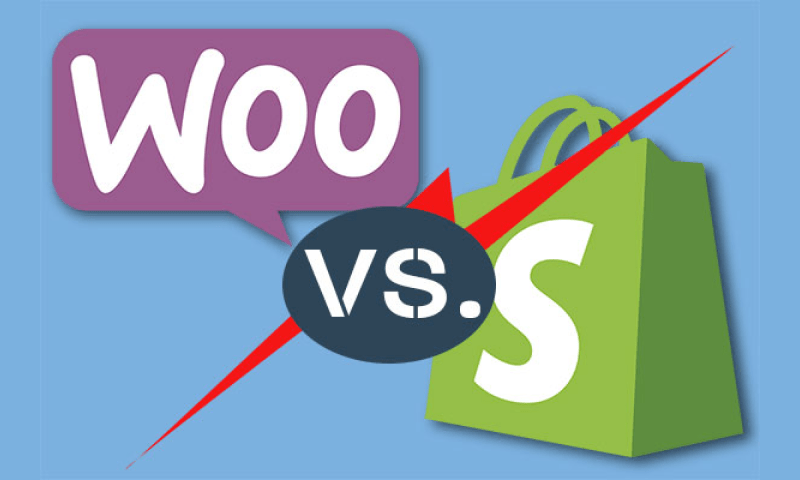 Shopify and WooCommerce are two popular and user-friendly eCommerce platforms available in the marketplace. Both Shopify and WooCommerce have distinguishable features and thus, can be great solutions for you to build an eCommerce website. The best part is that you can do everything on your own without any help from professional designers/developers. 
You need to know which one of these platforms can suit your precise eCommerce development needs, which is more affordable, which has more features, and which is more user-friendly. You tend to have endless questions in your mind. 
Read the comparison of Shopify and WooCommerce below depending on their differences and features so you can decide which can be the best option suited to your requirements. 
Let's dive in.
Shopify vs WooCommerce – What are the Differences Between Them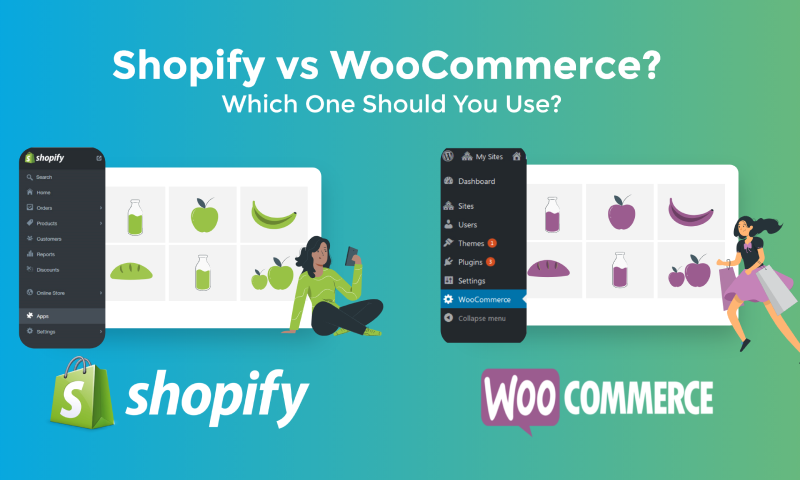 When you search for Shopify and WooCommerce reviews on Google, you can find diverse opinions from several business owners. Though these insights are helpful, you may not be able to understand how both the options differ from each other. 
One of the biggest differences between Shopify and WooCommerce is that the former is an all-inclusive eCommerce solution that offers you everything you need to start your online business. 
Shopify reduces the complications and technical issues of running an online business and replaces them with user-friendly tools. You can set up and run your online store in minutes. Thus, you are not going to gain maximum control over your eCommerce website. 
WooCommerce is a self-hosted eCommerce software that offers more customization options. When using it, you can easily tap into the code and access different parts of your online store. 
With WooCommerce, you get a lot of freedom to build everything inside your online store that is important for its growth. You can run your online business along with a WordPress blog. 
When comparing Shopify and WooCommerce, you get freedom at a price. You need to know how to deal with the technical aspects of your eCommerce website and maintain optimum safety. 
Are you starting as a beginner in the eCommerce website development world? Don't you want to consider things such as web hosting and hosting provider details? Shopify can be a great choice. 
Do you already like using WordPress and want more freedom to explore with your eCommerce website development? Go for WooCommerce. 
Shopify can be a great choice if you want an all-inclusive package for your online store that helps you to fill your e-commerce website with a lot of enticing features. 
WooCommerce can be the right choice if you already have a WordPress website and want to gain more control over your online store. 
Shopify vs WooCommerce – Conclusion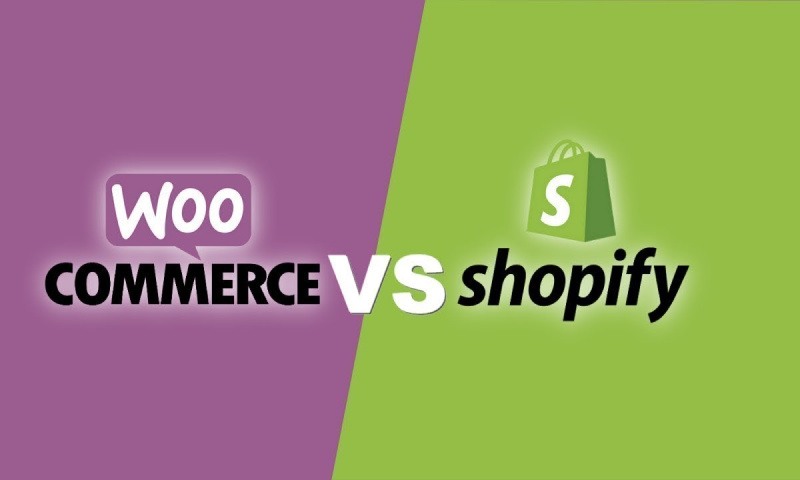 Both Shopify and WooCommerce are good depending on different requirements. 
Why Choose Shopify?
Go with Shopify if you prefer a hands-off approach where you can sign-up and launch your eCommerce website. You don't need to deal with web development activities yourself. All you need to do is pay a fee so it takes care of everything. 
You get a highly optimized solution that is not at all worse than the competition and want to have a responsive and reliable support team at your disposal when you have any questions. 
Use Shopify when you don't want to focus on the technical aspects and want them to function as to be accessible to customers on all devices including mobile phones, laptops, and desktops.
Why Choose WooCommerce? 
Choose WooCommerce when you want to be in total control of your online store and access thousands of plugins and website designs that will help you to extend your store's functionalities. 
You can invest a couple of hours to set up your online store without worrying about managing the web development activities on your own or by hiring professionals. WooCommerce is the right choice when you have a minimum budget to start with eCommerce development and want to do everything on your own. 
To choose the right option among Shopify and WooCommerce, you need to identify your eCommerce website development goals and requirements. Once you pick the right platform, you can build the best online store in the marketplace.