I hope you enjoy reading this blog post.
Would you like to get expert advice? Click Here
home / blog / Why You Need a Marketplace Like Facebook?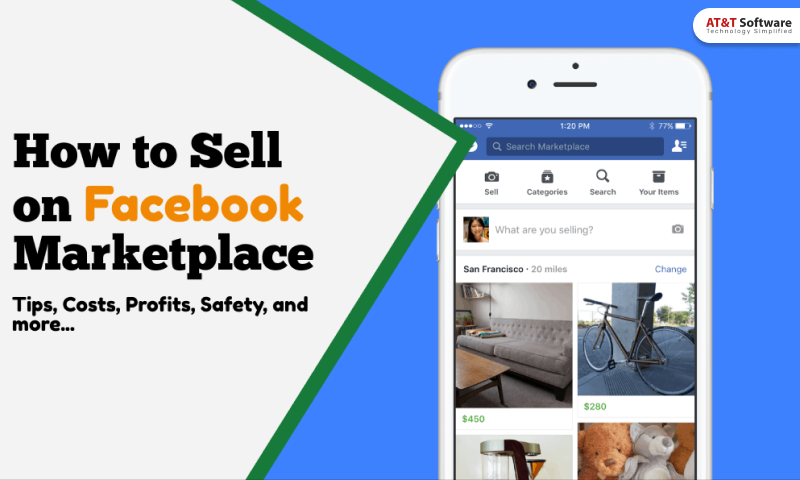 Since the era of digital marketing dawned upon us, there has been no precise limit to what extent a business could use it to its benefit. Marketplace like Facebook, and other popular marketplaces, have caused a significant change in the process of digital marketing. The whole concept of buying and selling underwent a sea change and the traditional market landscapes were transformed for the better.
Where on one hand, digital marketing allowed a gracious opportunity for companies to market and advertise their products to a vast number of online audiences. On the other hand, marketplaces on the web directly produced an interim chance for companies to easily continue business online. Online trading offered a much wider market space to the budding sellers and even the buyers had the advantages of comparing multiple available options.
With so many digital platforms, Marketplace like Facebook is well-accepted for many reasons. Since it was introduced in 2016, the Facebook marketplace has attracted much attention, and today it supports over an 800million individuals buying and selling items from across 70 countries. This whopping number is expected to increase in the coming, which also makes it quite advantageous for any business venture to hop on to the trend.
A Short Glimpse Of Marketplace like Facebook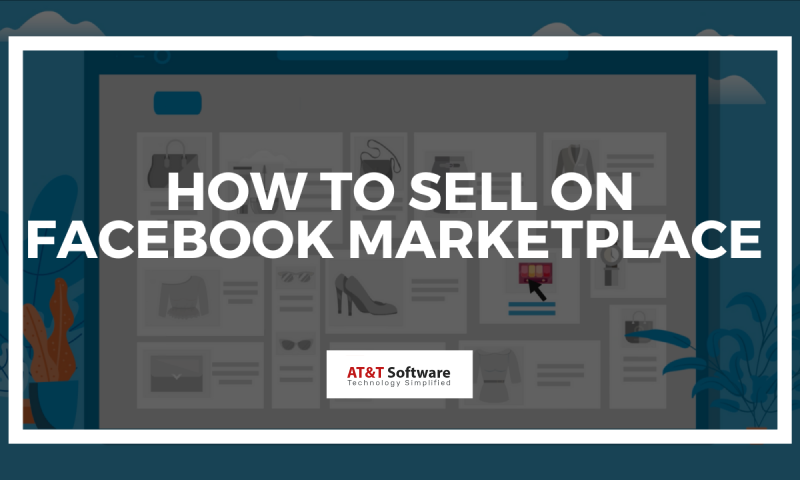 Facebook marketplace provides a unique setup for sellers to pitch for selling the brand new item as well as refurbished items to a local audience. The buyers can easily find items they are looking for from a Marketplace like Facebook and easily get connected through Messenger with sellers near their locality. As the Facebook marketplace evolves there will be further development and changes.
How To Sell Items In A Marketplace Like Facebook?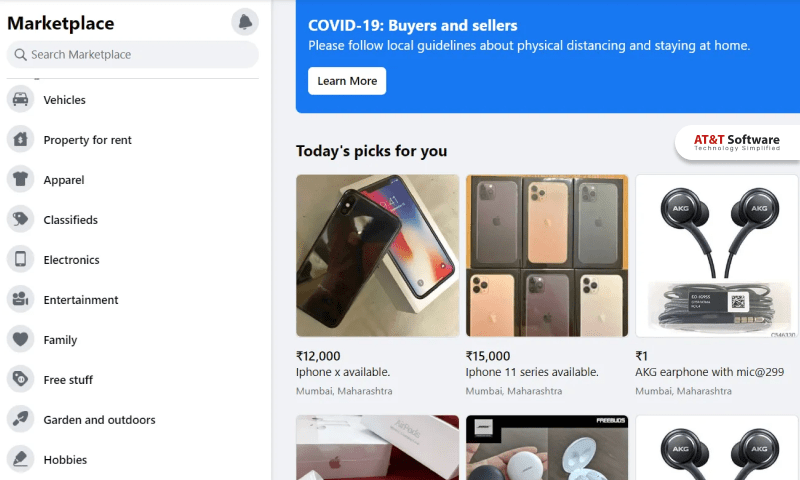 The Facebook marketplace boasts both buying and selling artifacts. Basically designed as a marketplace for individual, peer-to-peer business connections, Facebook marketplace offers quite the platform for any commercial business activity. Today, selling items on a Marketplace like Facebook has surely evolved, but the ideology behind remains the same. Here is the process you need to follow in order to sell products on the Facebook marketplace.
With strong networking over larger domains and areas, portals like Facebook have the power to bring the diverse world together in a close-knit. This is an added advantage for the sellers and buyers alike and both are mutually benefitted. But certain guidelines are essential before you get started. Here is how you can go about with such an application:
Just like the Facebook marketplace, all you need to start is to have a personal or business account on the social media platform.
From there, you will have to go to the 'Marketplace' icon and click on it.
In order to list an item for sale, select on the left-hand menu 'Sell Something'.
You will have to list the item into any of the three categories predetermined by Facebook. This includes, 'Item for Sale', 'Vehicles for Sale', and 'Home for Rent.
As soon as you go on to select an option, you will be directed towards the next step of actually enlisting items with actual detailing.
For selling items over the Facebook marketplace, some information such as category, price, product description, location, and up to 10 images are required to make an official enlistment.
After completing this process, you will be allowed to click on the 'Next button at the bottom right-hand corner to proceed forward.
The last step is to click on the 'Post' button to send it on board.
These were the basic steps to follow in order to sell items over a Marketplace like Facebook. It is fairly easy, and basic knowledge of Facebook or other social media website can be enough to post something over the marketplace associated with the media platform.
Posting any item over the Facebook marketplace automatically puts it on the radar for your audiences to view the item. Your own Marketplace account will be created with the listing of even a single object. With the first sale, it will automatically be considered as a part of your store. This store can be accessed by clicking over the 'Shop' option on your business page. The audience could easily explore what you have in-store.
How To Use A Marketplace Like Facebook To Do Business?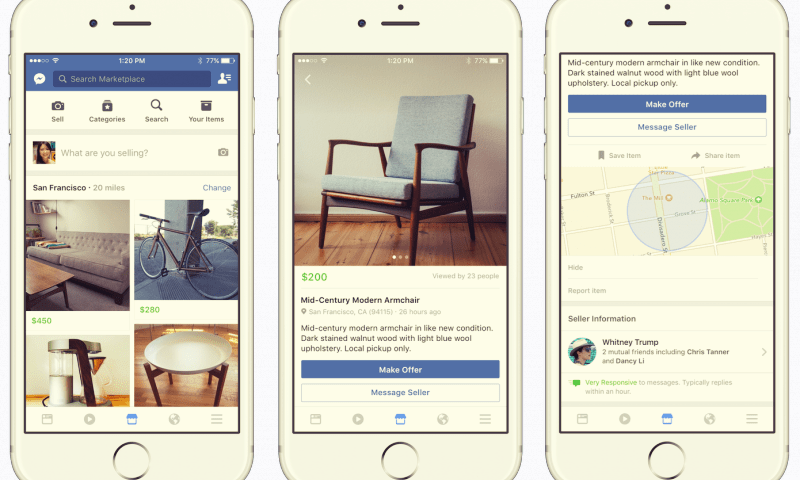 As we can all agree that a Marketplace like Facebook was established initially to support individual e-commerce! However, over time it became a hub for businesses to make an impression over a massive online crowd base, such as Facebook. For a business to get the benefits of Facebook Marketplace it has to do business slightly differently compared to digital marketing standards.
In order to do business, the first thing is to sell a few things. When you sell a few things over the marketplace like Facebook and meet a few criteria you may receive one of the two badges. These are respectively, Very Responsive Badges and Community Recommended badges. Both the badges are provided to sellers that have a good reputation.
The Very Responsive Badges are offered to sellers that have a quick response time for any potential customer. The second badge, which is the Community Recommended Badges are granted to sellers who have worked hard to get high ratings on the Facebook Marketplace.
Here are a few ideas that you can use to do decent business over the marketplace like Facebook.
Brand Awareness & Accessibility
The online marketplace is all about increasing brand awareness, whereas, increasing the conversion rate in the process. Facebook users are already accustomed to the usage of social media platforms. This allows any business venture to easily pitch their product on such a platform, and expect buyers to find the items on their own.
The basic way to get the most out marketplace like Facebook is that you will first need a major following of your page. This will automatically bring your page followers to the right destination. Other than that, there are precisely 11 categories consisting of other sub-categories to place your product. This way the buyer and your particular target audience can both easily locate the product.
Build A Trustworthy Relationship
A lot of e-Commerce is based upon the relationship between the company and the client. There is no physical confrontation required in a Marketplace like Facebook or other online stores. This is why it becomes all the more important for any online business to have a personal and trustworthy relationship with its customers.
In this case, the Facebook marketplace naturally influences relationship build-up, as the company and customer get to communicate on a personal level. Any business started over the Facebook marketplace will be taken over to Messenger for the ultimate confirmation.
Understanding What Sells Best On Facebook
Before embarking on the Facebook marketplace, it is important to study and make sense of what kind of items are being sold over Facebook. The company has to be very cautious while investing in Facebook ads. Knowing the temperature of a Marketplace like Facebook and investing in accordance with its market tendencies seems to be essential in today's time.
The Stores section under the Facebook marketplace features the best-selling products under each category. Merely going through these items and visiting different business pages over the Facebook marketplace can let alone provide crucial insight for any business.
Using Facebook Personalization For Business
The best thing about any Marketplace like Facebook is its personalization features. Using the personalization features scattered all over Facebook, a business can market products to a specific target group personally. Apart from banking on new leads, the idea is to prevent leads from going cold. Using chatbots and other strategies can be really helpful in getting in touch with leads personally.
Experimenting New Products
Facebook marketplace is a vast platform for anybody willing to do minimum business with other people over the platform. This is the reason, it can also be used for experimentation or trial purposes for a new product. After all, there is no limit for any individual to try something new.
Facebook as a social platform already has a great number of users interacting with others at a personal. This level of personal communication allows any company to pitch their business on an international level. Both other companies of the same league and individuals selling items over a Marketplace like Facebook are all competitors, hence communicating with your audience on a personal level is the key to forming relationships.
Final Wrap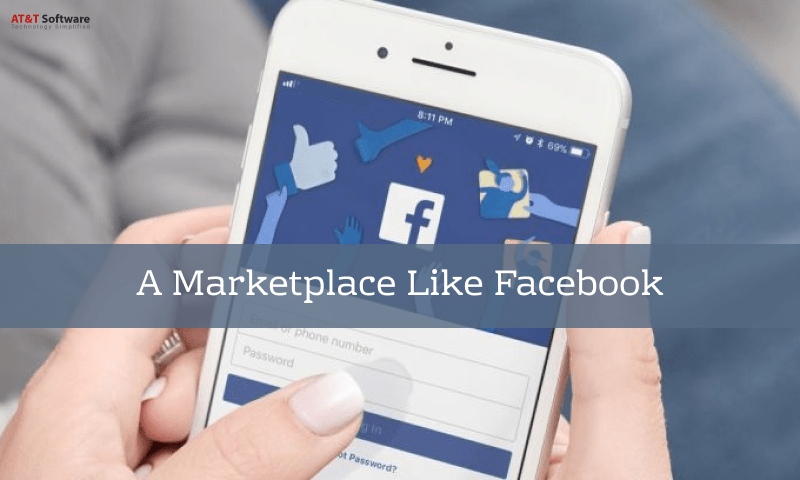 In order to have a successful business opportunity over a Marketplace like Facebook, there is certain knowledge of digital marketing required. We hope, this article may have answered most of your questions about the digital marketplace. AT & T Software understands the need for technology integration with modern-day business and so has brought ample solutions to trigger your business and sales. We offer customized services to the clients as per their requirements and this has helped us garner global credibility and brand name. To get all the technological solutions for your company, we stand as a true partner in all endeavors.