I hope you enjoy reading this blog post.
Would you like to get expert advice? Click Here
home / blog / Zerodha Clone Development: All You Need To Know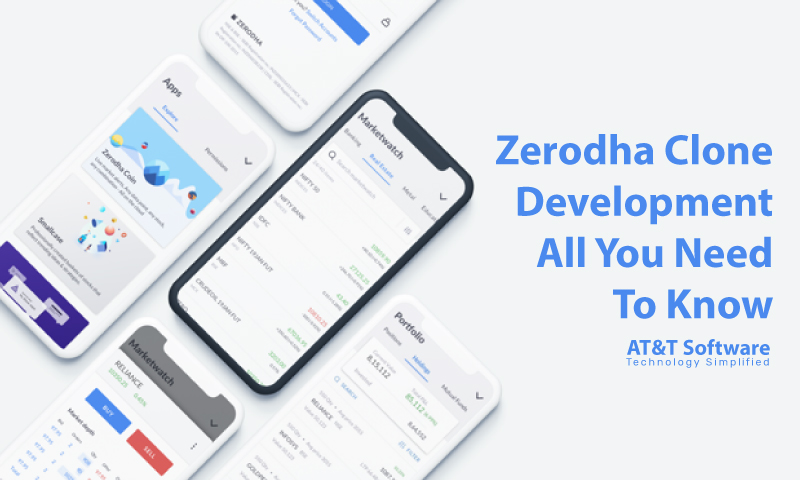 The stock exchange is one domain that interests most of us, and if you have the right kind of knowledge and guidance, it is the best resource to make you rich in a more feasible way. However, always remember that rich people are essentially those who tend to know how to use their earned money rather than earning money.
It is not new to say that after the covid 19 pandemic, the basic pro forma has changed for most industries, and this stands true for even the investment or stock industry. Previously, we used to have physical offices where investment and research were carried out. However, today there is a very well-built alternative for the entire system.
The method of remote trading has become exceedingly popular, and one of the most important reasons behind it is that it has made stock trading even more accessible. Today individuals do not need to travel anywhere, yet they can get their stock requirements fulfilled in an effortless and convenient demeanor.
Zerodha is one platform that has made this experience much more integrated and ensured that it is not much of a problem for anybody when it comes to stock trading. Another great thing about this platform is that it offers you a simple and hassle-free experience without charging you a bomb for the same.
AT&T Software is one platform that helps you get hold of the best Zerodha Clone development application, and that too at great prices. Being in the domain for years, it has been a cakewalk for us to make this clone application one of a kind and study it with some fantastic features. Not only for the experts, but the platform also works excellent for those who are first-time investors as well.
What Is The Zerodha Clone Application All About?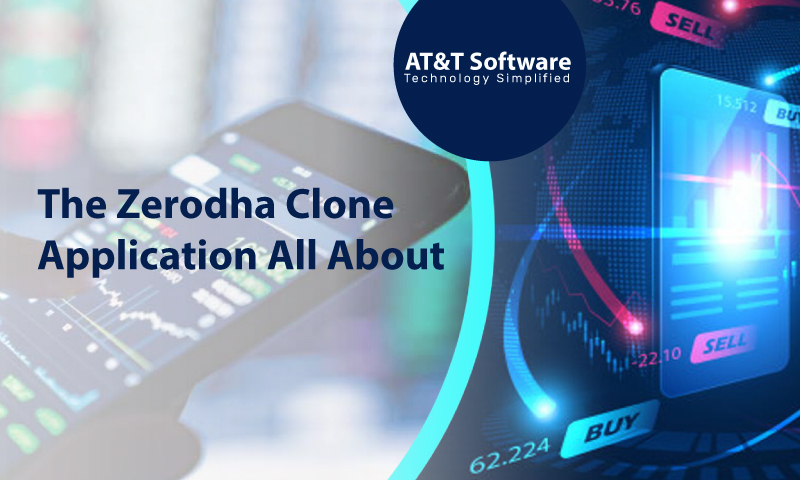 The concept of the stock exchange interests many people, and the primary reason this happens is that the fluctuating numbers give many an adrenaline rush. However, at the same time, it is also essential to remember that the clone application is very, very structured, and hence it can help you stay updated at its best. Although we are interested in the domain of investments and stocks, the sheer less idea about the clone is what deters us from investing.
In instances like this, the Zerodha Clone App comes as your savior and ensures that you stay updated and make the suitable investment as well consequently. The stock exchange industry can be focused only on a lot of experience. Zerodha is an application that allows you to have complete insight, and with time, it will get better.
When we developed the application, it was done with the notion to cater to all those individuals who will not only be interested in noting the drifting values but also invest on a real-time basis. So not only can you note the shifts, but you can also easily choose to buy or sell the stocks, which are more dependent on your understanding of the stock market. So timing, in this case, is undoubtedly a fundamental pillar.
The application has also been built to ensure that the traders can depend on a much more secure platform and hence does not pose any risk to either your money or your details. However, this platform often becomes prone to phishing, which is something we have focused on.
All you need to do is have a stable data connection and, at the same time, download the application. Then, you will have a customized profile, and it will help you have the best experience.
Key Features of the Zerodha Clone Application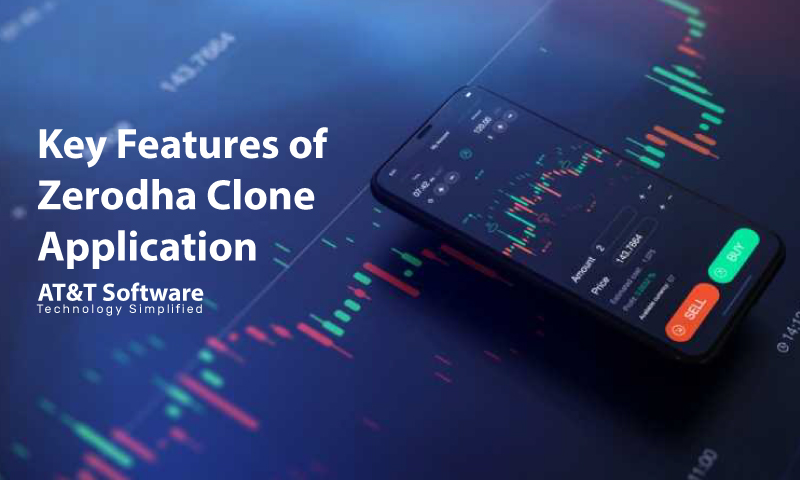 The Zerodha clone app is one of a kind option for those who want to venture into the domain of stock investment but not in the physical modes. For them, the Zerodha application works wonders, and the best thing is that it is monitored by an application that is very easy to handle.
The application has been developed to cater to those who want to be in the domain of stock Investment and want a reliable online platform for the same. Some of the most outstanding features which are included in the application and make it one kind of experience are:
Authorization
All of us know that when it comes to the domain of stock Investment, we want a much more secure platform that ensures that your money and details are all safe. The Zerodha clone app is one such option that is authorized with options like bio authentication that can provide you with the utmost security in the domain.
Social Media Login
Are you logged into any rich social media account from your phone and do not want to type out all the details before logging into the Zerodha clone app? Then you can easily choose to tap on the social media login option and get connected at the earliest.
Manage Your Profiles
The profile has been kept customizable for the easy usage of the user. You can choose to have a preview of all the details, and you can also choose to update the details as per your requirement. The profile is one option that ensures that you do not have to worry about anything and can stay updated as well.
Search For Stocks
It is not a surprise to say that the application is built as such so that there are options to choose from tons of stocks. Hence the customized search option is present to type out the preferred stock, and all you need to do is tap on the enter option. It will showcase the stock that you are searching for.
Buy/Sell
Stock trading is essentially a concept that includes both the components- buying and selling of stocks. The application is built so that this does not become a problem, and you can get done with buying or selling stocks very quickly.
Status Update
It often happens that there are many components to manage when it comes to stock trading. Be it the loss or profit margin, that is something that many of us are often unaware of because usually, the number of stocks is too many. Hence the status update option has been incorporated to stay updated and have a clear idea about your gains and losses.
Robo Advisor
All of us know that the domain of artificial intelligence has evolved enough, and today this technology can even be used to seek advice. The Robo Advisor option ensures that the best choice for calculating your most suitable stick investment is decided after the algorithm analysis.
Watchlist
As many would know, the numbers for stock keep on fluctuating every day. Hence it is essential to stay updated and check the stores every day. The Zerodha clone app is usually very well equipped, and you will get regular updates.
Favorites and Discovery Pane
Do you have one favorite stock name and want to keep in checking the regular updates about it. You need to add to the favorites domain, and it will be easily accessible just with one touch. Sounds relatively easy and convenient, right?
Notifications
Last but not least, it is also essential to mention that the notification option has been particularly incorporated to help you stay updated. The choice of the push notification is particularly very helpful, and it allows you to stay updated as well.
Significant Advantages of Investing in the Zerodha Clone Application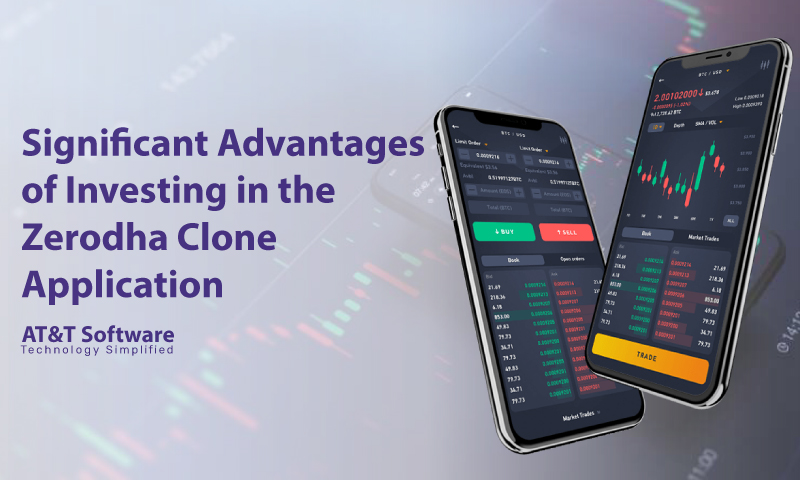 The Zerodha clone app is one of a kind option for all stock market enthusiasts. However, as someone who wants to invest in the application and grow it more, it might be an excellent decision to understand why you should invest in the domain and exactly how it will help you in the long run. Some of the significant advantages of the platform are:
Convenient:
One of the significant advantages of the platform is that it has made stock Investment a straightforward affair, and you do not need to travel anywhere to invest even a penny. Just stay in the comfort of your home and find out the right stock which fulfills your investment aspirations.
Number of Enthusiasts:
With the understanding of the stock market, it would be safe to say that the number of stock market enthusiasts is rising every day, and thus, it would not be too much of a problem to invest. Therefore, you will have an ample number of users in the domain interested in using the application and support the same by making active purchases and sales.
Secured and Fewer Risks:
The application algorithm is built so that the number of risks is brought to a bare minimum. However, all of us know that a stock Investment platform should be completely safe, and even the minimum of risk could be detrimental. Hence, we have focused on the security factor and made it wholly secure from any external threats.
Updates:
As we have already mentioned before, time is one of the most important things when it comes to the domain of the stock market. Hence you have to stay updated to either sell or buy a stock at the right moment. You will get push notifications as well, which will help you stay forward more than the others.
The Final Wrap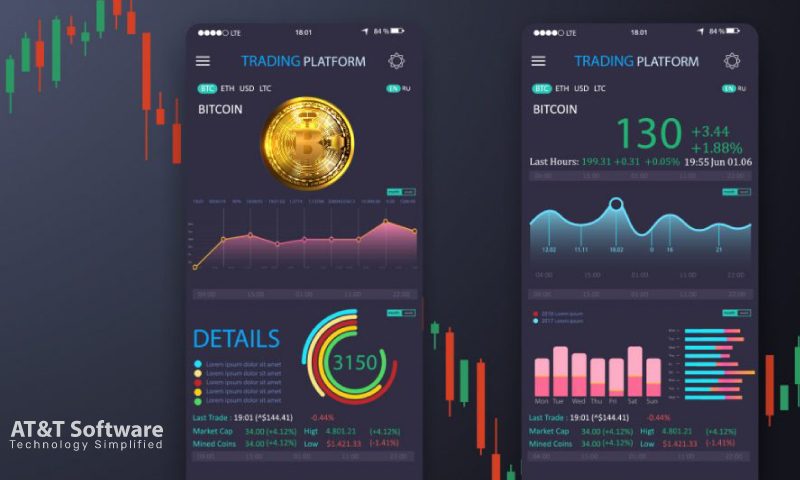 At AT&T Software, it has been our prerogative to serve all those who need to find the right kind of investment platform and our Zerodha clone app development service can be the right investment choice for you. We help you invest in that sector and formulate the best clone application at the earliest.
So,if you are looking for Zerodha clone app development, get in touch with us today and we will help you with a feature-rich Zerodha clone app.